Natural homemade belly butter stirs up in just minutes using simple ingredients that are wonderful for pregnant and postpartum mamas!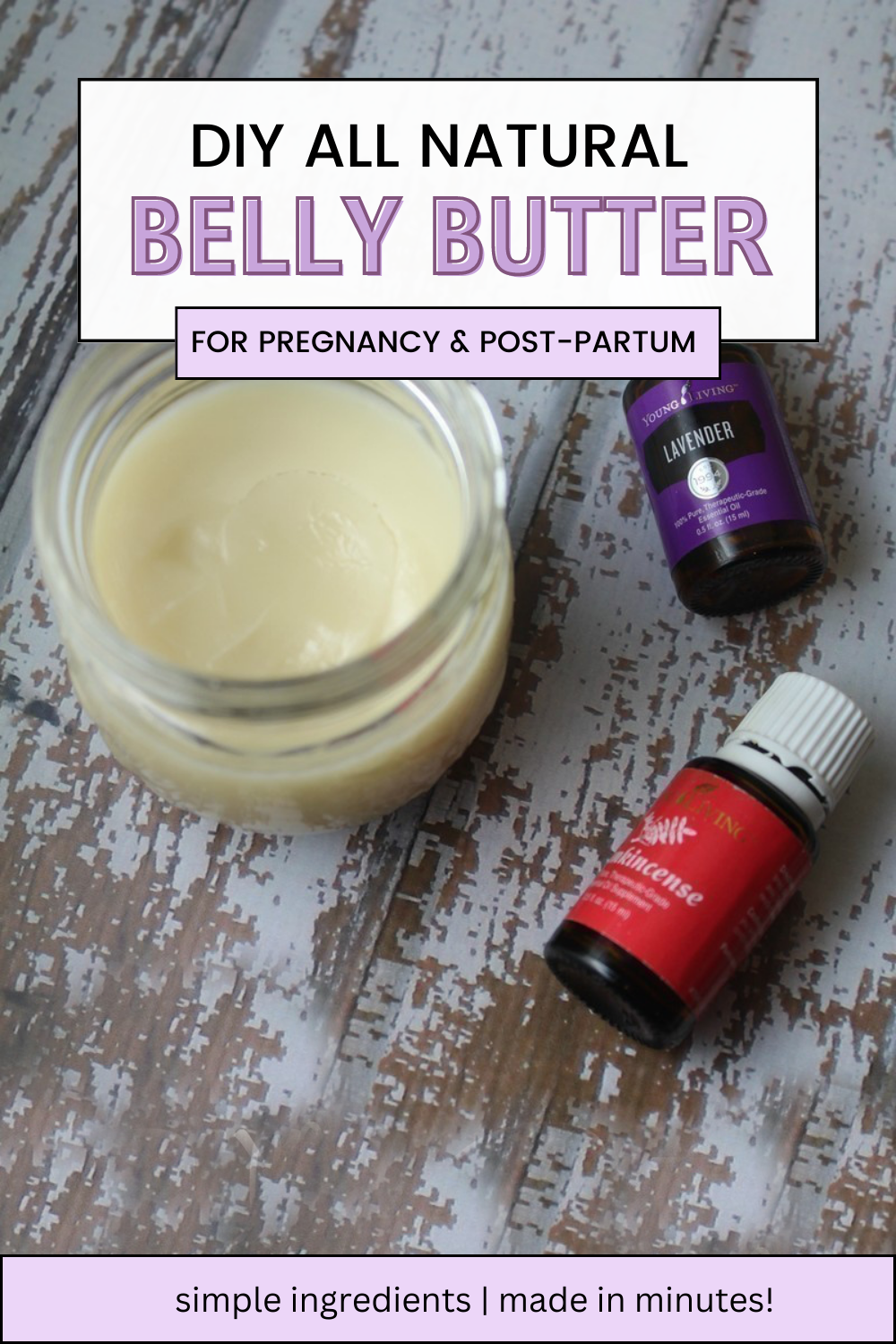 There is nothing better than a wonderful recipe for homemade belly butter, especially if you are a pregnant or postpartum mama that's looking to spread some love on that beautiful belly. I'm infatuated with making my own beauty products. From whipped tallow body butter to homemade bath bombs, to homemade cold processed soap that I sell across the U.S.
Not only does it cost me less to make my own at home, I have ultimate control over what goes in each and every item.
Essential oils aren't necessary to making all of your own beauty products – one of my favorite soaps is carrot soap, made with simple ingredients and kept unscented. But if you love those feel good smells, you can definitely incorporate them into your products and smell amazing.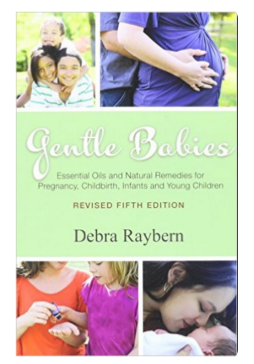 If you do opt to use essential oils during your pregnancy, you'll be glad to know that there are many that are safe. Likewise, there are also some that are not so safe. It's important to do your research – I used this book for reference and I find it helpful for those of you who have kids.
This homemade belly butter is something I made in a matter of a few minutes. While essential oils aren't necessary, I opted to include lavender and frankincense – both of which are great for expecting moms.
They both have a calming effect and are great for skin. They help restore and keep skin elastic, which is helpful when you have an expanding belly.
Plus… lavender helps me relax. And Lord knows we all need to de-stress a little more – right?!
Natural Homemade Belly Butter
The following recipe for natural homemade belly butter makes 6-7 oz
To make your natural homemade belly butter, just use a double broiler or a glass Pyrex measuring cup set inside a pan of water with 1-2″ of water on the stove, add Coconut Oil and Beeswax Pellets.
Turn on low heat and once it melts, add the Shea Butter. Don't heat the Shea for too long because it can become really grainy once it cools. Once all items are melted, then take off the stove (carefully – it's hot!) and let it sit for 5 minutes. Then add 10 drops of Vitamin E, and your essential oils.
Pour into a glass jar and set to the back of the counter and let it rest for a few hours. It'll cool into a nice, creamy salve you can rub on your belly several times a day.
Check out more of these DIY's: