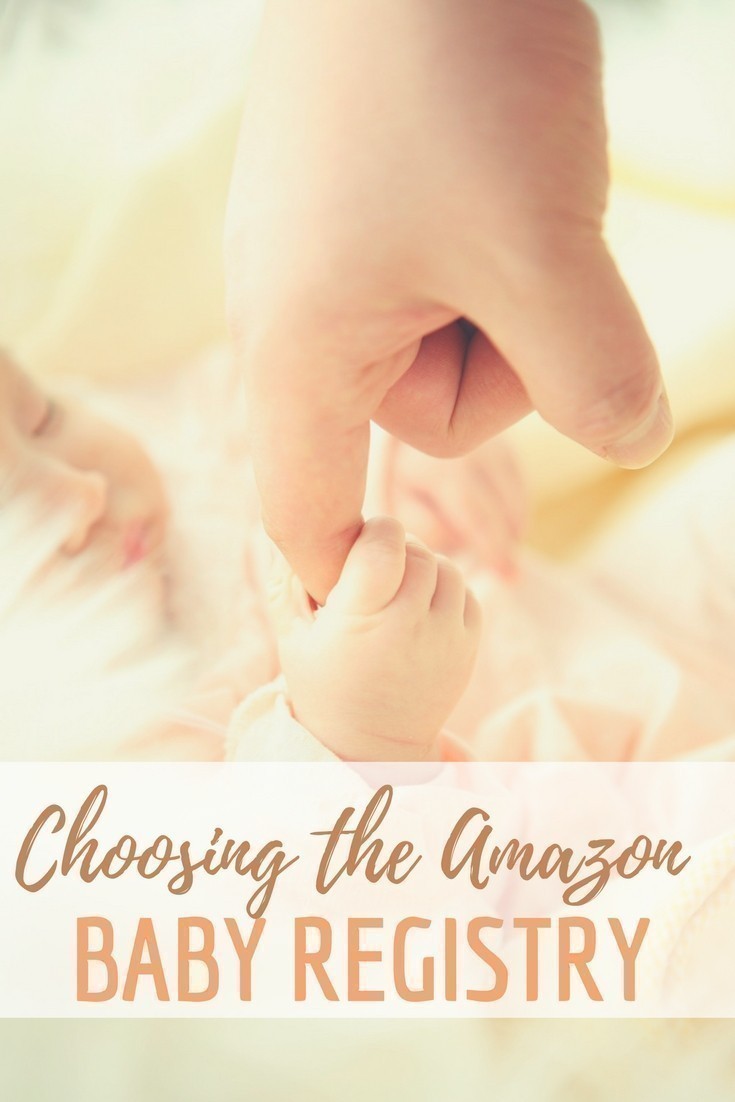 One of the best ways that you can prepare for the arrival of a new baby is by signing up for a baby registry prior to having your baby shower.
A baby registry gives the parents the opportunity to select items that they need and give them a fresh start to preparing for the arrival of the little one. The most common place for new parents to register is Target, Walmart… maybe even Babies R Us.
While they are all wonderful places, I also took the opportunity to create not one, but two registries, making Amazon the second of choice.
Is it common to have two registries?
I'm not sure, but it's a wonderful way to help family and friends purchase those items for you that you may have identified as being critical for the birth of your little one.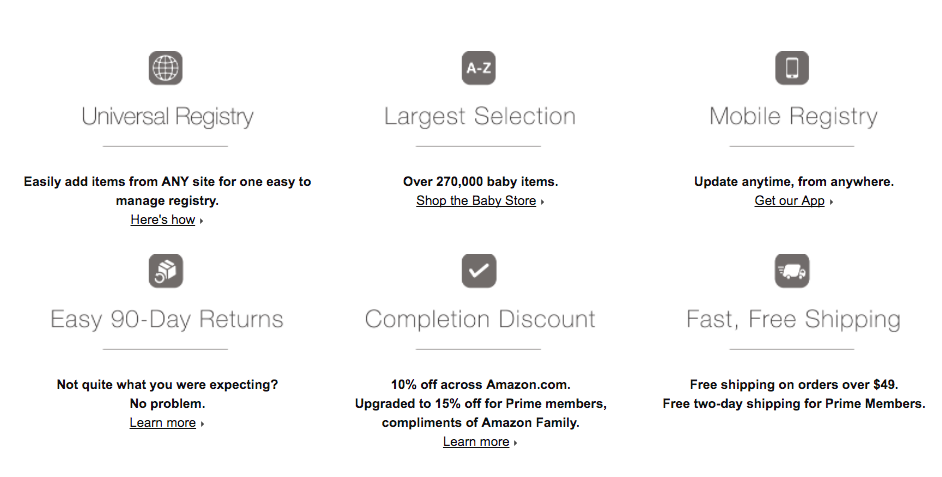 Of all the places that I took the initiative to register at, the Amazon Baby Registry was by far one of the most helpful, for a number of reasons:
Create a registry from anywhere – Amazon didn't require me to travel to the store to spend hours at a kiosk, or wander around with a scanning gun to check items for my registry. With 5 kids, it's incredibly challenging to keep everyone happy and problem free in a trip to the store. With Amazon, you'll earn the opportunity to do your research online.
Find the best prices – Amazon offers some of the most competitive prices on their products – whether car seats or strollers, a pack and play, or even cribs. Amazon may not be the lowest price seller of any given product, but they do have consistently low prices on the highest viewed and best selling items at any given time. Even better than Walmart or Target.
Compare reviews – For many new parents, reviews are a critical part of any purchase – especially with higher priced items. For that reason, many people will rely heavily on Amazon reviews before making their purchase of any particular baby item – including strollers, car seats, play yards and more.
Prioritize your registry items – With the Amazon Baby Registry, you can prioritize the items on your list to allow family and friends to know which baby items you need more than others.
Fast FREE shipping over $49 or with Prime – Not a Prime member? Register for a FREE 30 day trial.
Finish your registry through universal registry – Amazon allows you to use the Universal registry Option to find items that are not carried by Amazon – if used, you will want to note the various shipping and return policies that can vary greatly.
Purchases can be made from anywhere – One of the biggest benefits to having an Amazon Baby Registry is friends and family can purchase from your registry from anywhere in he world. Even more, shipping gift wrap and a gift card are all possible and delivery is made directly to the recipient's home.
Gift card and gift wrap are an option – Guests can be reassured that for a small fee, their items can be gift wrapped and a card included, making for a more personalized purchase experience.
Returns are easy – If there is any sort of a problem, Amazon makes the return feature fairly easy and straightforward. Pretty much all baby gear is eligible for free returns up to 90 days after purchase.
You get a completion discount – A one-time 10% discount (up to 15% for Amazon Prime members, compliments of Amazon Family) is offered on select items from your registry, 60 days before your child's arrival date. A link to redeem the discount will be displayed on your registry once you are eligible. Or become an Amazon Mom and get a 15% completion discount.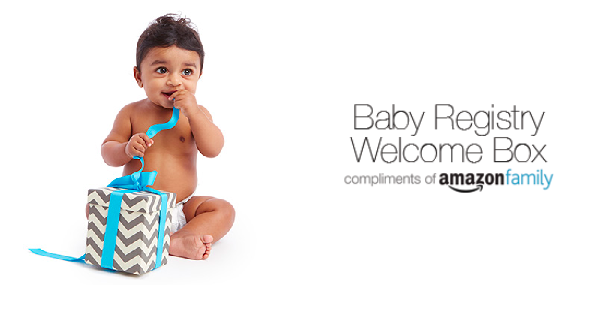 A baby gift box is available – When available, the offer allows you to create a Baby Registry, add items, and qualify for a FREE gift box, valued at over $30.
How does the Amazon Baby Registry work?
Register for an Amazon Baby Registry, and send your registry link to friends and family, or have them search for your registered name.
Scroll down on the registry and find the items purchased by clicking the button "Mark as purchased". OR, if purchasing, select "Add to Cart".
A box will emerge that asks the buyer to enter their information (email, and name).
The buyer will get an email with a link to click to confirm their purchase – that's it.
How to Make an Amazon Baby Registry
Head here and click on this link – then go to the left side where it says "Create a Registry".
It's incredibly simple.