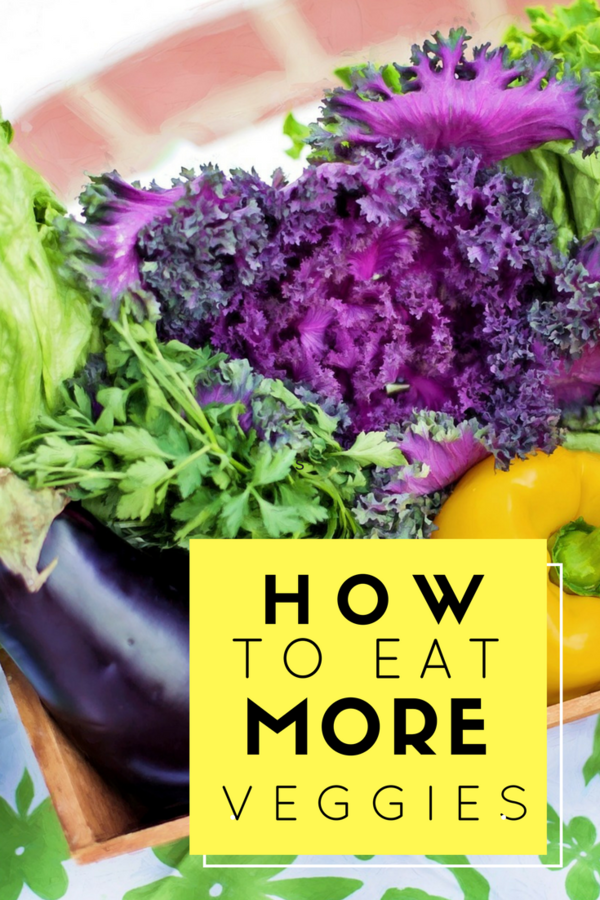 I'm going to go out on a limb and tell you that I absolutely love vegetables – red, green, orange, yellow… Truth is, I love them all.
Ok, well maybe not all .. after all, I'm honestly not wild about Brussels Sprouts ;)
If you are part of a CSA share and you are enjoying farm fresh vegetables each week, you are probably are that we are hitting the late spring/early summer cop of veggies with a variety of colors. From green bell peppers to red cabbage, broccoli to leeks, and even beets, the CSA box is brimming with colors that scream to be eaten and cooked into a variety of things.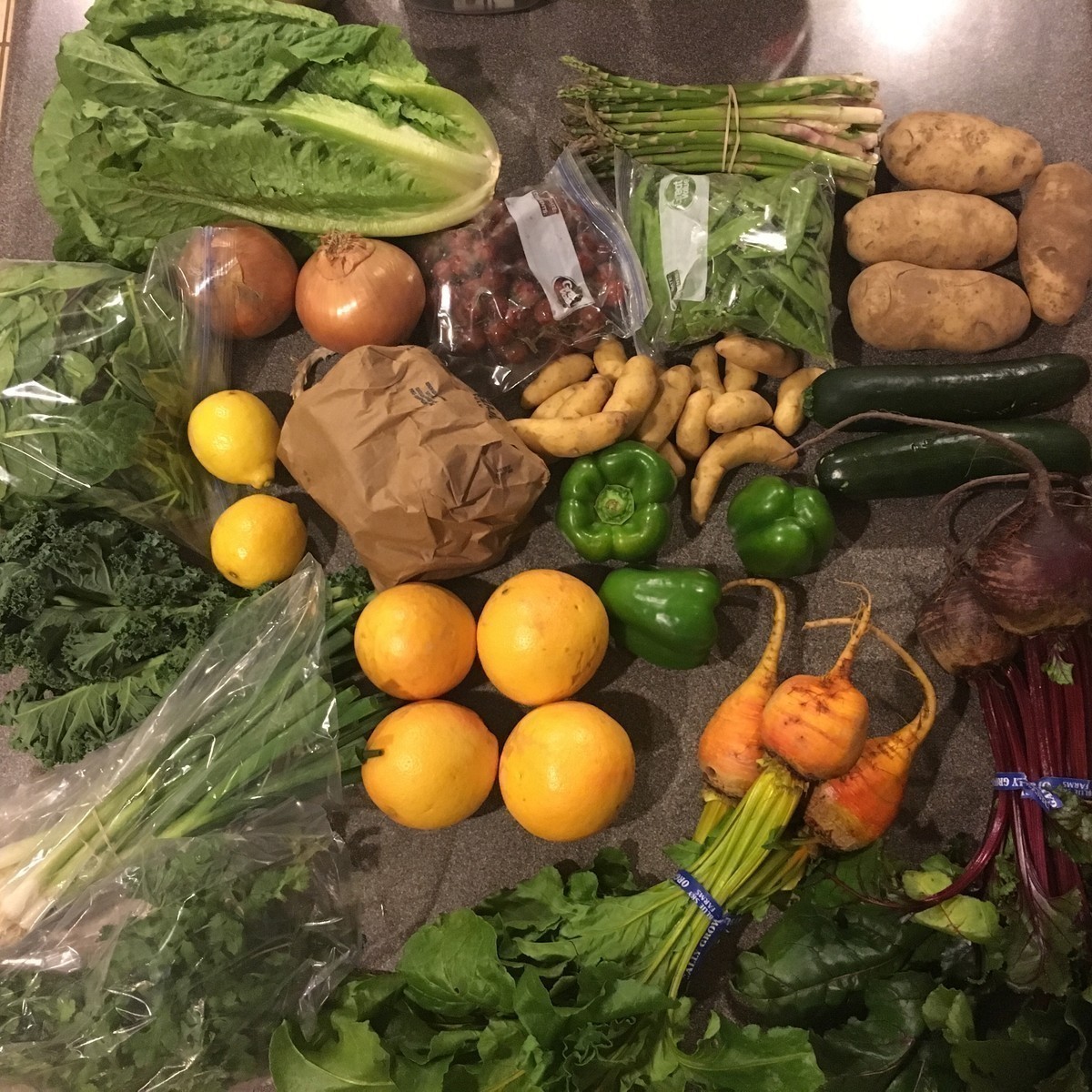 However… the love of vegetables can be deceptive at times, too… Even though many might love kale, they may not eat nearly the amount of vegetables that is needed. In fact, only 1 in 10 Americans eats enough fruits and vegetables. Shocker!
Something doesn't add up … there definitely needs to be a culture change to help people incorporate more vegetables into real life meals and cooking that they do at home. Here are some tips for doing that:
Join a CSA: A CSA is short for Community Supported Agriculture. Every week you can pick up a bag (or two) of fresh, organic, local vegetables grown by local farmers in your area. Once you have this bag, you will not want to waste the food within – so you look for ways to use everything. In short, it forces you to be more creative in your cooking.
Related post: 6 Reasons we LOVE our CSA
Be Creative with your Meals: Scour Pinterest for ideas on using your new CSA produce, or produce from he store in general. Instead of eating Fettuccini Alfredo loaded with fatty cream and butter, transform your head of Cauliflower into a creamy alfredo-like sauce. Pick up a mandoline and use it to cut zucchini, cucumbers, sweet potatoes and even beets for garden veggies to make a wonderful vegetable casserole.
Related post: Creamy Instant Pot Cauliflower Alfredo
Put your Vegetables on the Top Shelf in the Fridge: The more you see these beautiful colors the likelier you are to whip them into something special in your kitchen. When you throw your beets and broccoli on the top shelf, it will remind you to incorporate them at your next meal, after all, you need your top shelf back ;) When you hide them in the produce drawer, you are bound to easily forget them.
Make your Own Homemade Vegetable Broth: Use all those veggies you have in your fridge to put together your own homemade veggie broth in the Instant Pot. You can use 3 C. of scraps PLUS added celery, carrots, onions and ginger to whip up 8-10 Cups of your own broth in minutes.
Related post: Vegetable Broth in the Instant Pot
Make Hummus: We eat a lot of hummus and many of the veggies we receive in our CSA box are wonderful ways to put together NEW and colorful hummus varieties. Take it a step further and use your Instant Pot to make chickpeas, that you can easily puree in your food processor with peppers, beets, jalapeños, and even kale for some added nutritional benefit and color.
Related post: Easy Cucumber Hummus
Combine them with Pantry Staples in Soups: Lentils are one of the best pantry staples to have on hand, and they cook up wonderfully with vegetables like red bell peppers, green bell peppers, onions, carrots, celery, sweet potatoes and kale. Soup is so easy to make in bulk and freeze a few jars for a soup rotation that is wonderful for those nights when you don't want to cook.
Drink your Vegetables: Juice your carrots, celery, and greens every morning to make a smoothie. Not only will you get tons of vitamins and good stuff, you will make some extra space in your fridge. Invest in a high quality, well rated juicer that will hold up to years of juicing
Invest in an Instant Pot: The Instant Pot was a life changing appliance for our family – not only is it easier to cook with, it makes for an incredibly healthy alternative to many of our favorites. You can cook brussels sprouts, broccoli, asparagus, and even cabbage in a fraction of the time of stove top or oven cooking.
Related post: Over 50 Instant Pot Recipes or Sweet and Sour Red Cabbage
Don't forget Pesto, Frittatas, Omelets, and even Baby Food: Aside from making vegetable broth, juicing, or even hummus, incorporate those vegetables into omelets, your favorite pesto, or even making your own baby food for your kiddo – carrots are a wonderful veggie to start with.
Related post: 5 Pesto Recipes
There are so many ways to incorporate more veggies into your diet – it all starts with being willing to look outside the box in terms of meals and be willing to do a little work on your end to prep. I have always believed that feeding your children a variety of colors from the get go is the easiest way to get them to eat their veggies – and 5 kids later, I still feel that holds true.
Our kids are wild about colors -the more colorful the food, the more apt they are to eat. Combined with making vegetables a regular part of your routine will ensure that they are as open minded about eating as you are about cooking up the colors.
Are you part of a CSA? Here in Phoenix there are many CSA shares you can join into – we belong to Taste of Paradise which is spread out around the Valley. If you haven't had the experience of picking up fresh, local produce, I encourage you to give it a try – it's one of the best investments you could make in your health.