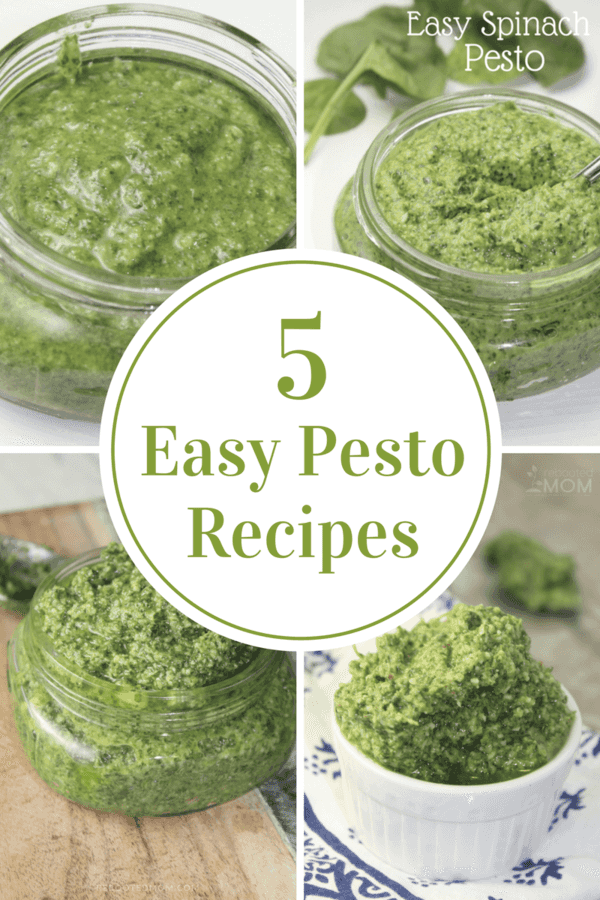 Pesto is one of our household obsessions – right up next to love affair with raw milk, it's one of the best ways to use up an overabundance of greens from the farmers market. Those greens could be basil, parsley, cilantro or even spinach.
Deep down I don't think everyone truly knows what pesto is – which makes it a great time to convert those who don't know the wonders of pesto to be pesto lovers.
Pesto is a generic term for paste – pesto originates from northern Italy, and is made from a mixture of Parmesan cheese, pine nuts, olive oil and either basil, parsley, cilantro or even spinach. Pine Nuts can be picked up at Costco, while you can use slivered almonds for Cilantro pesto.
You can buy pesto at Costco – in fact, in the past I have done that a few times. But when we pick up huge bags of spinach at our farmer's market every week, it's just easier to make it at home. Pesto is one of the most popular foods for vegetarians, which is why it's popular at our church every week, where a large majority of the congregation are vegetarian.
Pesto is usually served with pasta, but you can also use it in a replacement in stir fry, or added to a sandwich, or stirred into rice. You can top it on potatoes like my kids love to do, or you can spread it on salmon for some extra flavor. Cilantro pesto is great for that. Pesto generally keeps for up to 2 weeks when refrigerated – so making it ahead and having it available in the fridge can literally be a meal saver if you are in a pinch for time.
Here are 5 of our favorite pesto recipes should you want to give it a try yourself: