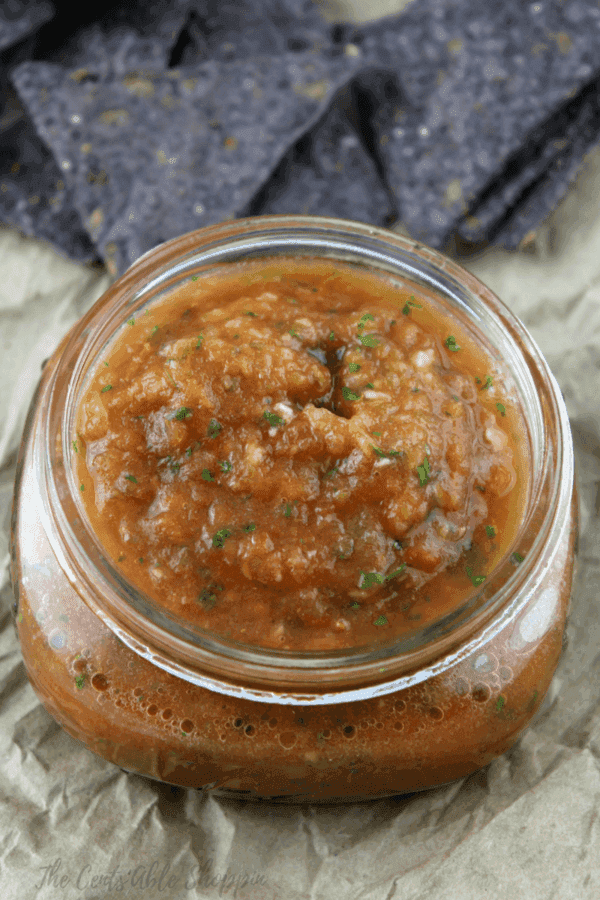 Any Mexican household will probably tell you that there are a million different salsas in Mexico – and amongst the homes of Mexican Americans. There isn't really a right or wrong way to make your own salsa… the right way is the recipe your family uses and loves. ♥️
My mother in law makes hers slightly different than we do, and when we go to family and friends, theirs is also quite a bit different from hers and ours. This salsa is incredibly easy to make and can be eaten over eggs, tacos, with chips, or even used in tamales.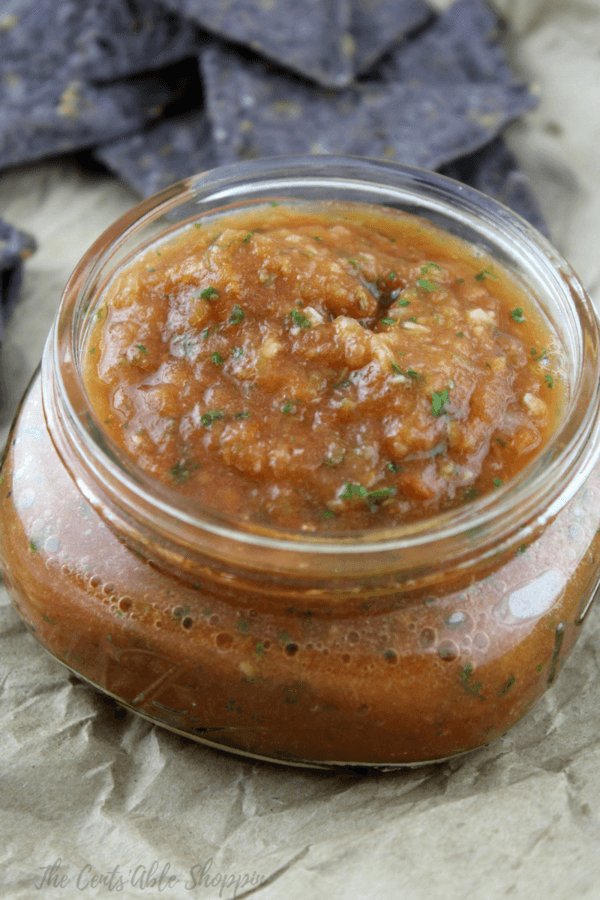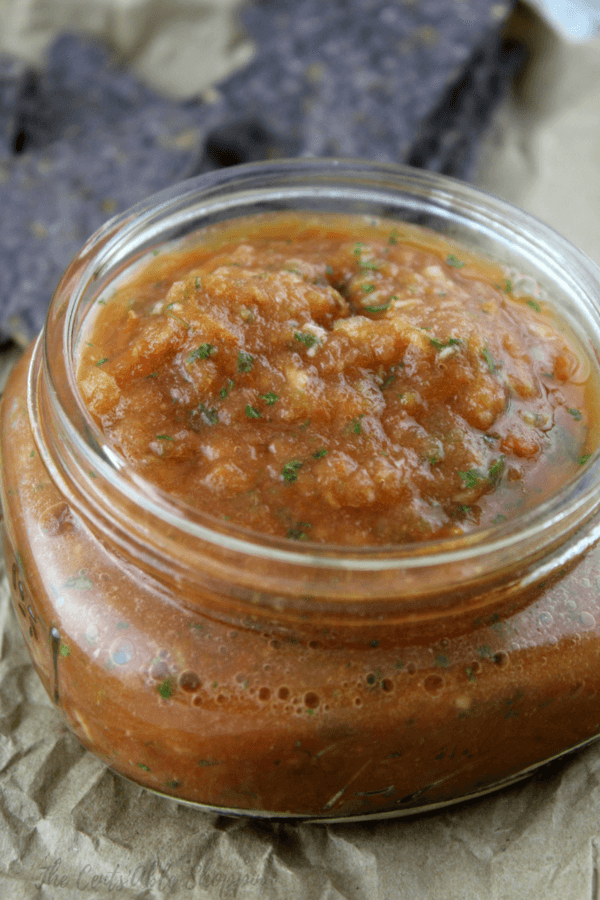 We love ours in jalapeño and fresh cheese tamales and unlike some, we add cilantro for a little extra flavor.
The recipe makes 1 1/2 Cups and keeps for 2-3 days – if you are using for tamales, it makes just enough for 18-20 tamales depending on how much you use in each. Grab a few tomatoes, a jalapeño… cut up some onion and grab a few cloves of garlic and whip up this salsa in less than 5 minutes!
Ingredients
1 large tomato or 2 medium size roma tomatoes
1 jalapeño pepper or 2 serrano peppers, stem removed
3 cloves of garlic, peeled
1/4 C. white onion, chopped
1/4 C. cilantro
salt, to taste
Instructions
In a small saucepan, cover the tomato and jalapeno with water and boil for 10-12 minutes or just until tender.
Drain the water, and place the jalapeño/serrano and tomato in the food processor or blender, along with the garlic, cilantro, and onion.
Process until smooth.
Add 1/2 tsp of salt or more, to taste, and process once again.
If you are looking for a thinner salsa, keep back some of the water that you used to boil the tomato and jalapeño.
https://www.thecentsableshoppin.com/homemade-mexican-salsa/