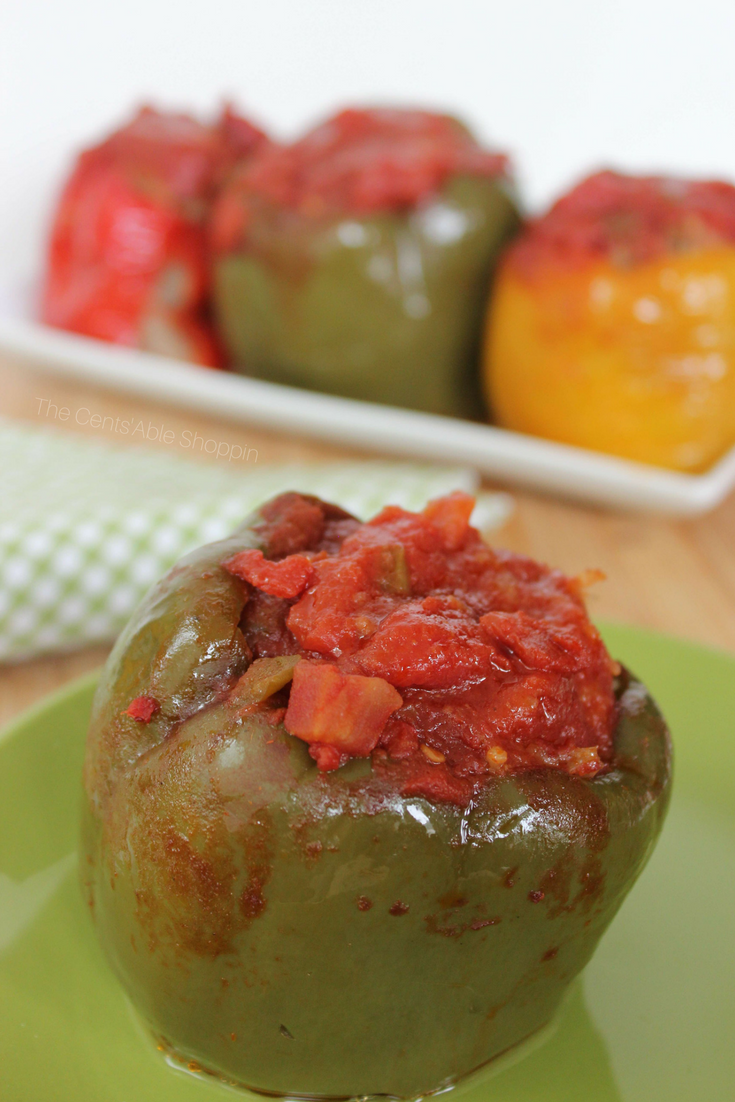 Just over two years ago I almost, almost threw out my crock pot. Don't take that literally – I really was going to just take to the thrift store so someone else could give it a second life, but I almost did.
Once I bought my Instant Pot I thought my life was complete and that I would never, ever use my crock pot again. In fact, we have clearly made well over 100 recipes in our Instant Pot and I don't think I'll ever get that crazy with my crock pot.
I'll be honest though… deep down, I still love my crock pot and it has a special place in my pantry; I'll freely admit though that this is the first time I have pulled it out in two years.
I know, that's pitiful, right?
The Instant Pot truly is a life changing appliance, and one that gets used to the max around my house. I'll admit though that on this particular day I was in a pinch – we had a busy day planned and I wanted dinner to be done when we got home later in the afternoon.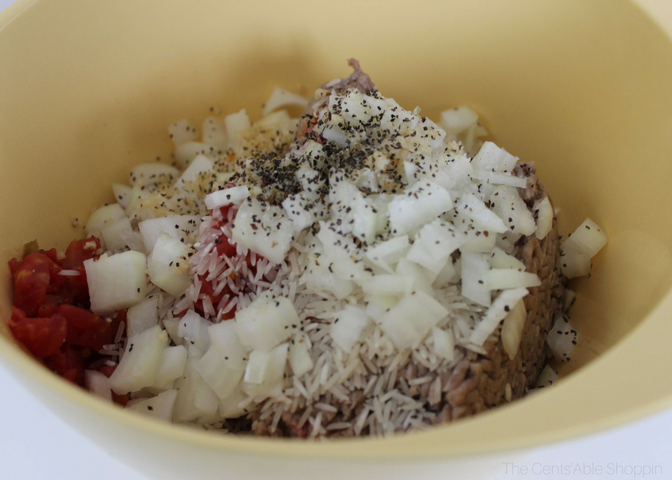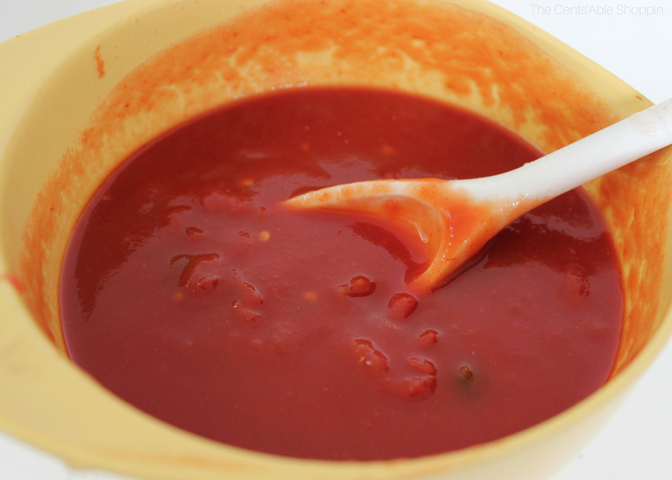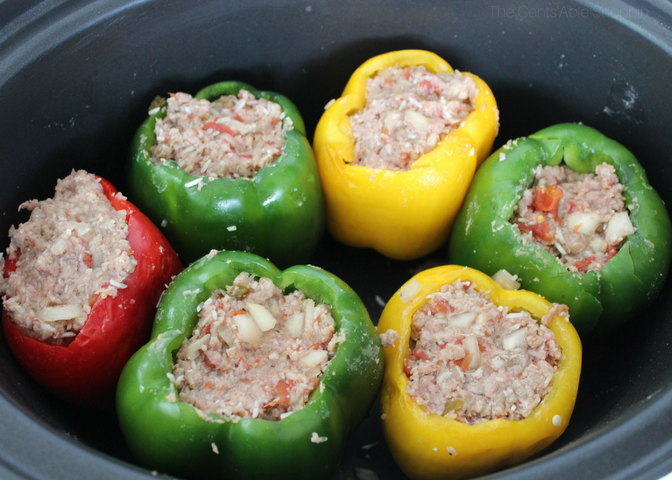 And… I had beans scheduled to cook in my Instant Pot so I couldn't use that for something else.
It felt a little odd pulling out this crock pot from the dark depths of the pantry, but it turned out for the best. Crock Pot stuffed peppers are always a nice welcome meal from everyone in the family. Plus, it gives me a way to use my beautiful bell peppers that are taking over my garden.
Everyone loves peppers, and so it's an easy dinner that seems almost effortless – indeed it is, because all I have to do is mix, stuff and place in my crock pot and throw the lid on before pushing a few buttons. Even my kids can do that. After being out of the house all day with the kids, it was kind of refreshing to come home and lift a lid to pull out dinner.
It almost seemed so easy it was wrong – know that feeling?
These stuffed peppers would be wonderful with a loaf of french bread and a side salad, or you could even whip up some rice to serve as a side too. I hope you enjoy these peppers as much as we do!
Easy Crock Pot Stuffed Peppers
These crock pot stuffed peppers are an easy, healthy, and delicious way to cook without having to slave away in the kitchen. Throw them in the crock pot and they'll be ready when you get home from a busy day at work!
Ingredients
6 Bell Peppers
1 1/2 lb Ground Beef
1/2 cup uncooked White Rice
1 diced Onion
2 tsp Minced Garlic
2 can (10 oz) Rotel Tomatoes & Chilies
6 oz Tomato Paste
1/4 cup Brown Sugar
1 cup Chicken Broth
1 tsp Salt
1/2 tsp Pepper
Instructions
Cut off tops of peppers and remove seeds.
Drain liquid from 1 can of the tomatoes into a bowl and set bowl aside.
Combine ground beef, rice, onion, garlic, drained can of tomatoes, salt and pepper and mix well.
Use meat mixture to stuff peppers and place in slow cooker.
Add remaining can of tomatoes to bowl containing other liquid.
Add in tomato paste and brown sugar and stir to mix well.
Pour over peppers.
Cook on low 6-8 hours.
https://www.thecentsableshoppin.com/easy-crock-pot-stuffed-peppers/