These delicious sausage rolls come together with two simple ingredients and are perfect for an appetizer for a holiday dinner or special get together!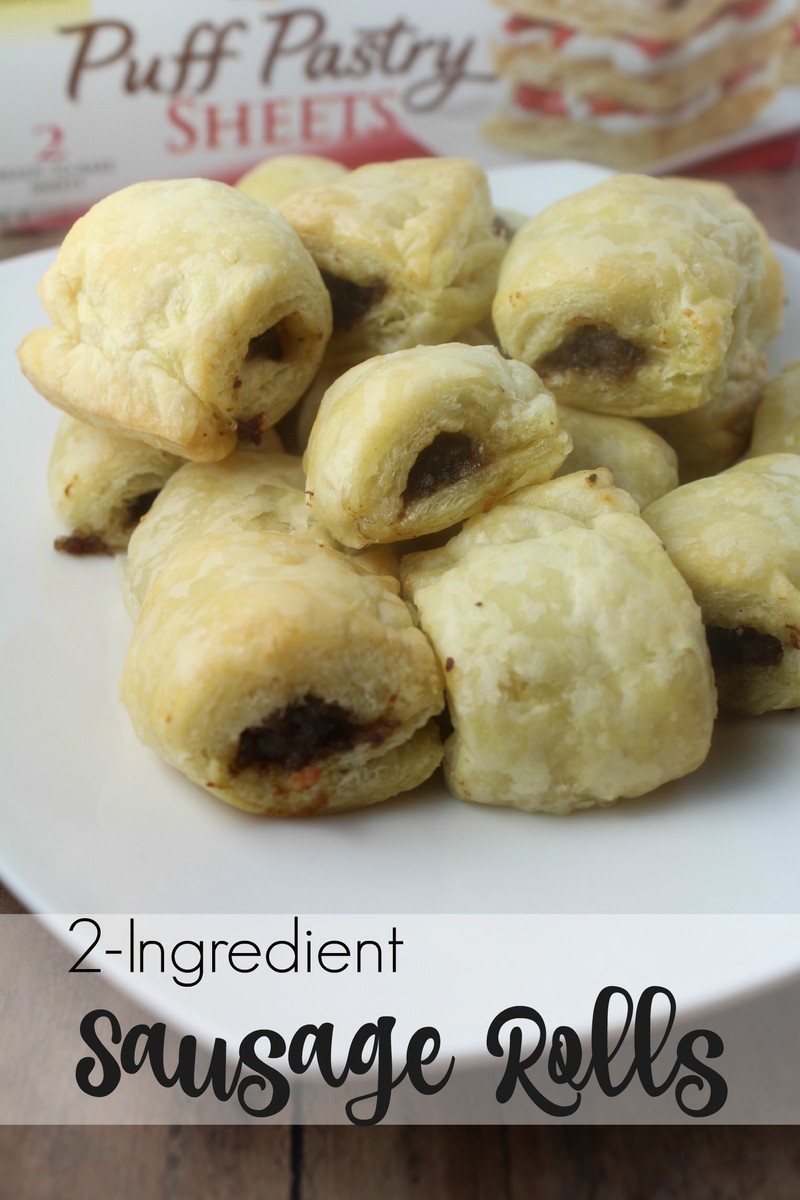 As a kid, my mom made sausage rolls all the time. She's British, and so she made a lot of things that were pretty popular there.
Every year at Thanksgiving, she would put them together for the entire family as a snack to eat while the turkey was in the oven. They were definitely not something we ate often. In most cases, they were only a special treat.
Oh how incredibly addictive they are… you can't have just one!
The best part is that they are SO easy to make. Most grocery stores have Puff Pastry (Safeway is where I usually pick up if I plan on making them).
Every Thanksgiving I make these so everyone can snack while they watch football and spend time together. It helps keep tummies at bay until the Thanksgiving Turkey and Ham are done cooking in the oven.
Easy Sausage Rolls Recipe
These sausage rolls are simple to make with 2 ingredients and a few minutes of prep. Before you get started, pull your Puff Pastry out of the freezer. Open the box and remove the sheets (there are 2 and each is wrapped in heavier white paper). Allow the sheets to sit for 30-45 minutes until the sheets are thawed.
While they are thawing, preheat the oven to 350 degrees F. Then, open up your Puff Pastry sheets – there will be three sections per sheet. Take a knife and slice down each fold (2 slices per sheet).
Put a line of pork sausage off-center down the middle of each column (3 per sheet). If you make both sheets, you will have 6 sections of pork. Fold over the pastry and use a little water (and a knife helps too) to push down the edges.
By this time you should have 6 long rolls of sausage wrapped in pastry. Cut each roll into six even pieces and place them on a lined cookie sheet. Bake for 13-15 minutes until light brown and puffy.
They are Best Fresh from the Oven
Once you remove from the oven, let them cool slightly before enjoying. While they are best fresh from the oven, leftovers can be kept refrigerated in a sealed container and heated up for a few seconds in the microwave.
Sausage Rolls Appetizer (2 ingredients)
These delicious sausage rolls come together with two simple ingredients and are perfect for an appetizer for a holiday dinner or special get together!
Ingredients
1

package of Pepperidge Farms Puff Pastry

1

lb

pork sausage

ANY variety - Farmland, Farmer John or etc.
Instructions
Get out the Puff Pastry and let sit at room temp for 15 minutes or until the sheets are soft enough to lay flat.

Clear your counter space. Lay each sheet side by side.

Now roll a small amount of Pork Sausage off center of each of the 3 portions of the Puff Pastry (each sheet can divide into 3 strips). It's important to go off center because once you roll a small amount you will need to fold over the end and seal with the end of a spoon.

Cut into 1 1/2 - 2 inch pieces.

Place on a baking sheet with aluminum foil.

Bake 12-14 minutes - until golden brown. Remove from oven and allow to cool.
Nutrition
Calories:
227
kcal
|
Carbohydrates:
9
g
|
Protein:
7
g
|
Fat:
18
g
|
Saturated Fat:
5
g
|
Cholesterol:
27
mg
|
Sodium:
291
mg
|
Potassium:
106
mg
|
Fiber:
1
g
|
Sugar:
1
g
|
Vitamin A:
28
IU
|
Vitamin C:
1
mg
|
Calcium:
5
mg
|
Iron:
1
mg
Looking for more appetizers? Here are a few you might want to try!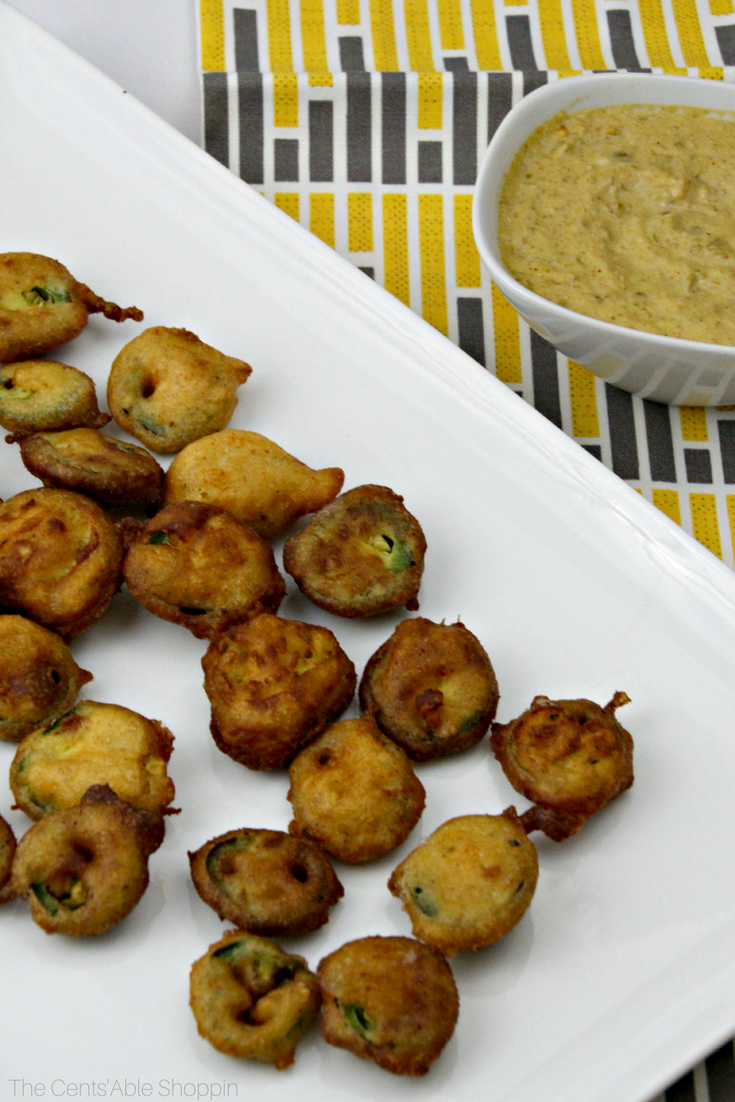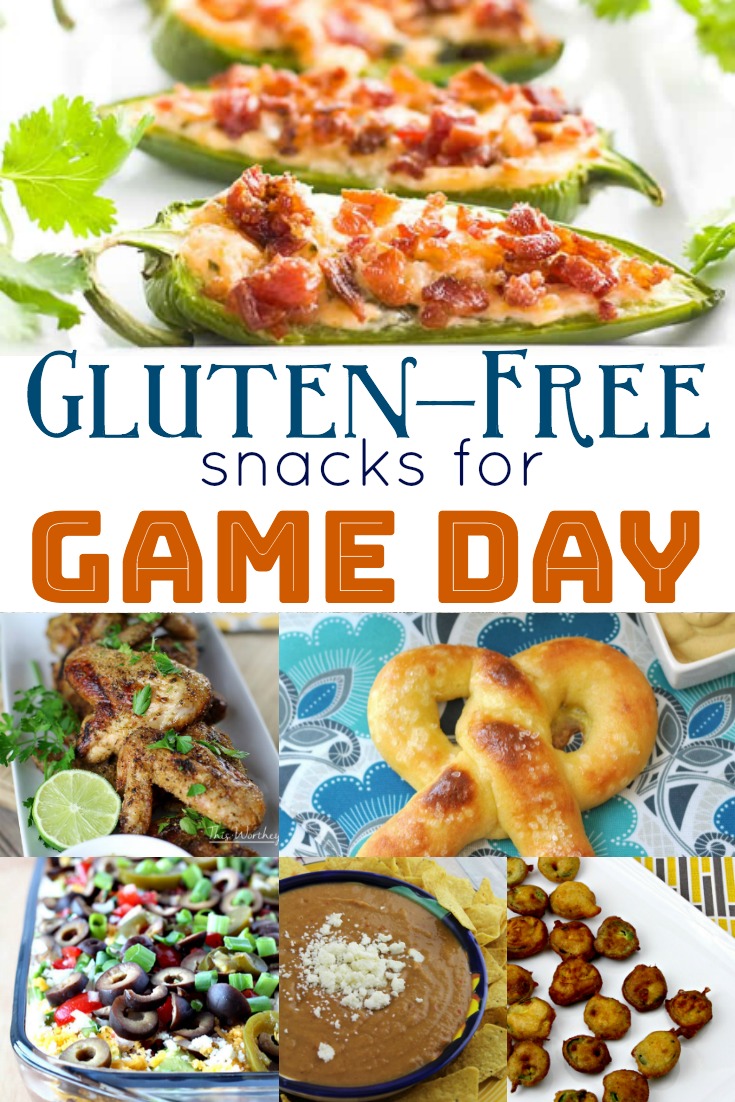 Gluten-Free Snacks for Game Day