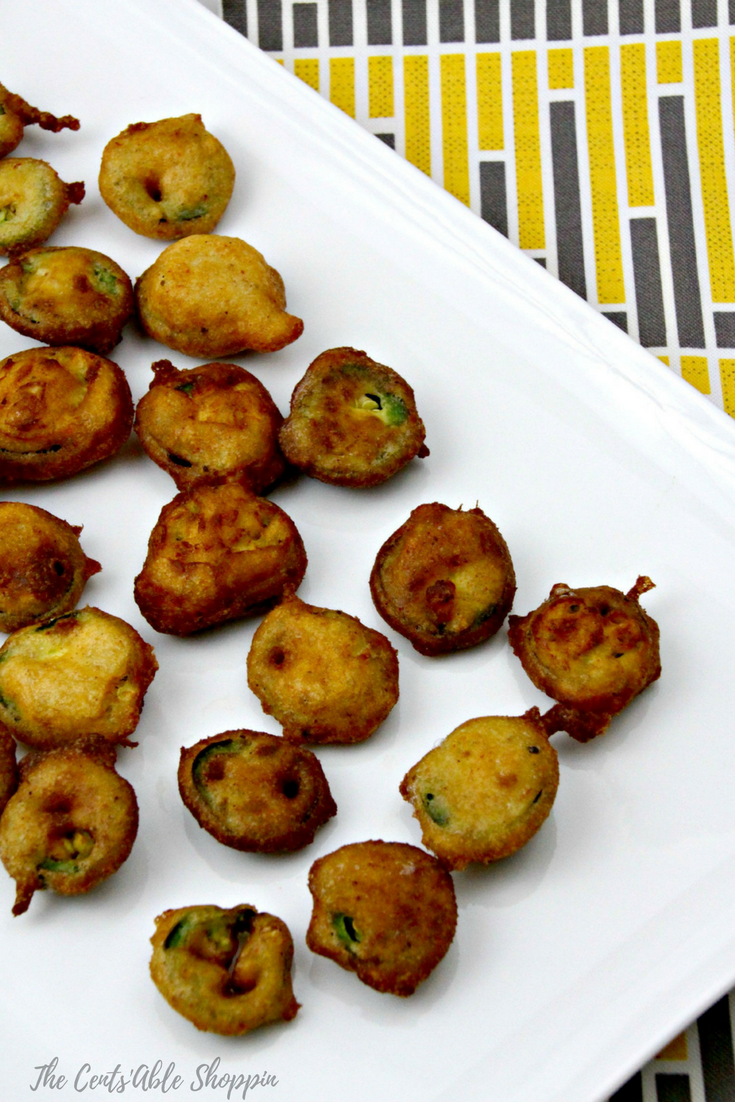 Every so often I'll find myself knee deep in jalapeños – perhaps I'm exaggerating… but we'll have more than what we feel like we can realistically use.
While I typically aim to use them for making homemade salsa (like this delicious Avocado Tomatillo Salsa), more times than not, my favorite way to use them quickly is to slice them up.
Don't ever forget to wear gloves. Hoo-boy. I have learned the hard way – – it's not a fun experience!
Rinse all of those jalapeños, slice them up, and throw them in a 2-quart canning jar. Pick up a fermenting kit and let them sit for a few weeks, and use them to make fermented jalapeño hot sauce. It's mighty amazing and one of the best ways one can use an abundance of jalapeños in a hurry.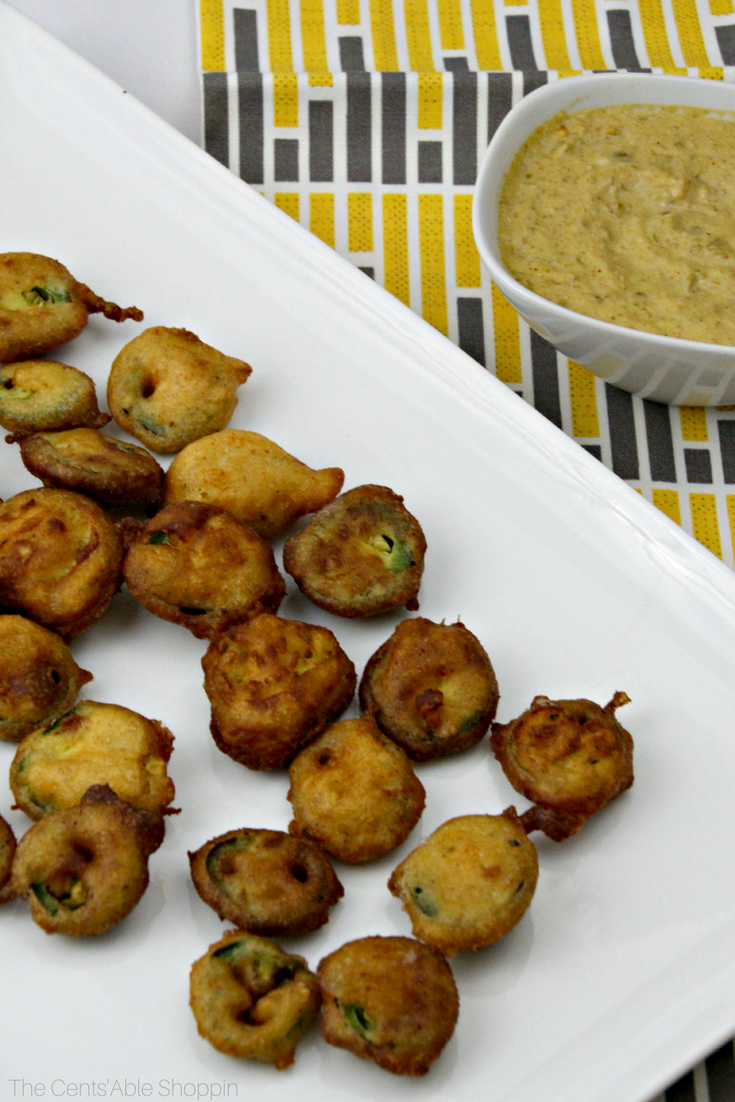 However… sometimes we're looking for a delicious way to make a last minute party appetizer for friends and family, perhaps the New Year, or a football game, and these deep fried Jalapeño slices are perfection!
They are:
addictive
delicious
spicy
And best when served with melted cheese or this Jalapeño spread. They are exactly what you might order as an appetizer at your favorite restaurant and pay top dollar for — but why go out when you can stay in?
Making your own appetizer at home is sometimes more enjoyable because you can sit and eat it in the comfort of your sofa with nice fuzzy socks and a furry blanket.

Gather a few simple ingredients – eggs, flour, a cup of beer, seasonings, and oil – then slice up your jalapeños and prepare to wow yourself with one of the best appetizers you may ever make at home for yourself.
These yummy treats are sinfully delicious!
Deep Fried Jalapeño Slices
These deep fried jalapeño slices are surprisingly easy, yet sinfully addictive! Serve them up at your next party alongside melted cheese sauce.
Ingredients
1 C. all purpose flour
2 eggs
1 C. beer
2 C. jalapeño peppers, sliced
vegetable oil
1 tsp salt
1/2 tsp ground black pepper
1/2 tsp chili powder
1 tsp garlic powder
Instructions
Mix the flour, eggs, beer, and spices in a bowl until combined.
Pull out your deep fryer and heat the oil to 355 degrees F.
Dip the sliced jalapeños in the batter, then place in the deep fryer. The jalapeño slices will rise to the surface when cooked - they will be crispy and lightly golden brown.
Enjoy with melted cheese sauce or as is.
https://www.thecentsableshoppin.com/deep-fried-jalapeno-slices/
Looking to make these gluten-free? Switch the all purpose flour to gluten-free flour and proceed with the recipe as usual.