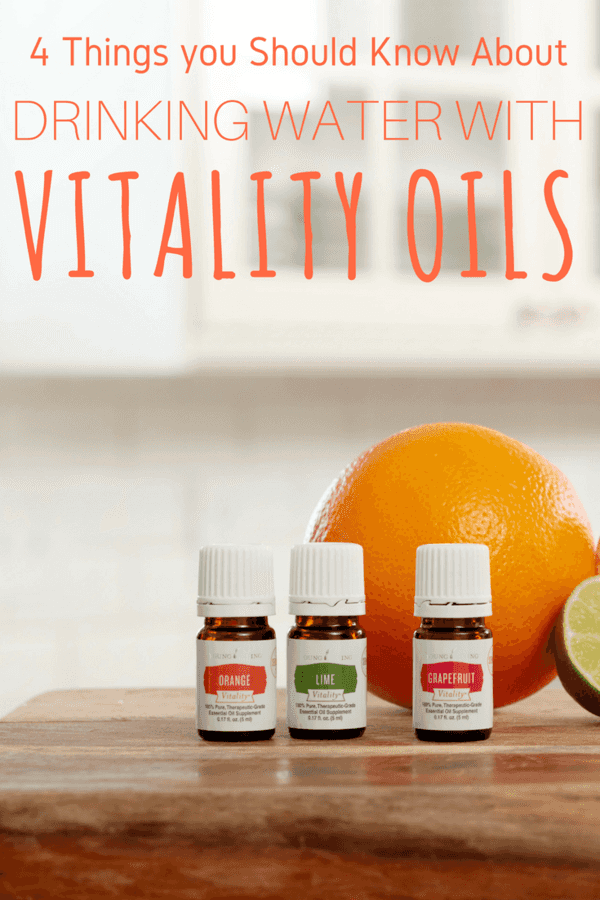 I'm going to let you in on a bit of a secret: I am a drink snob.
I know that is a little crazy to admit, and no, it doesn't mean what you think. It means I'm pretty simple and straightforward when it comes to beverages – things I consume and beverages my kids enjoy.
I don't think coffee. (Crazy, I know – but true).
I don't drink juice or tea, or even soda. (Gasp! Can you believe that?)
I drink water. And raw milk.
Right now, I'm sure your nose is turning up and you are probably thinking "Ew! Water is SO boring…" – right? Usually people associate water with boredom and I'll be the first to tell you that my water is not boring and it is very flavorful. Raw milk is also incredible too – it's the unicorn of all drinks (and if you think you can't tolerate dairy, you should probably know that raw milk should never be confused with pasteurized dairy!)
Every glass of water guzzled is always spiked with flavor – in the form of Young Living Vitality Oils. They give a change of pace, make drinking water exciting and are wonderful for many reasons.
When it comes to selecting a vitality oil for flavoring my water, it's common for me to grab any of the Vitality citrus oils (Lemon Vitality, Lime Vitality, Grapefruit Vitality, Orange Vitality, Citrus Fresh Vitality, and even Tangerine Vitality). I also love Spearmint Vitality because it tastes incredibly refreshing.
Would you like to use vitality oils in your water? Here are a few things you need to know:
Citrus oils can affect certain materials
If you are using citrus oils, it's best to use glass or stainless steel – as Vitality citrus oils can react with petrochemicals and break down the material. Think that oils are doing that to your insides? Not quite – your tummy and organs are not made of petrochemicals, so the answer is no ;)
Citrus Oils are inexpensive
Vitality oils are incredibly cheap – in fact, you can pick up a bottle of Lime Vitality for just over $5 – with 84 drops in the bottle, that's 84 glasses of water you can flavor (1 drop per glass).
Citrus Oils are cold pressed from the rind
This is wonderful because drinking water with citrus fruits can damage the enamel on your teeth. If you are wondering what differentiates citrus fruits and citrus essential oils here's a wonderful article to read.
Citrus oils can support wellness in many ways
Vitality oils are a wonderful option for supporting healthy digestion – for example, spearmint and peppermint vitality oils are wondering for supporting healthy digestion. Lemon vitality can support healthy kidney function, and elimination.
Vitality Citrus Oils can be an incredible way to support your health goals of keeping hydrated .. especially during a long and hot summer. Be cautious though about using any citrus oils – especially health or grocery store citrus oils. Most are adulterated – and labeled not for internal use.
Find out what Vitality oils we use and recommend.