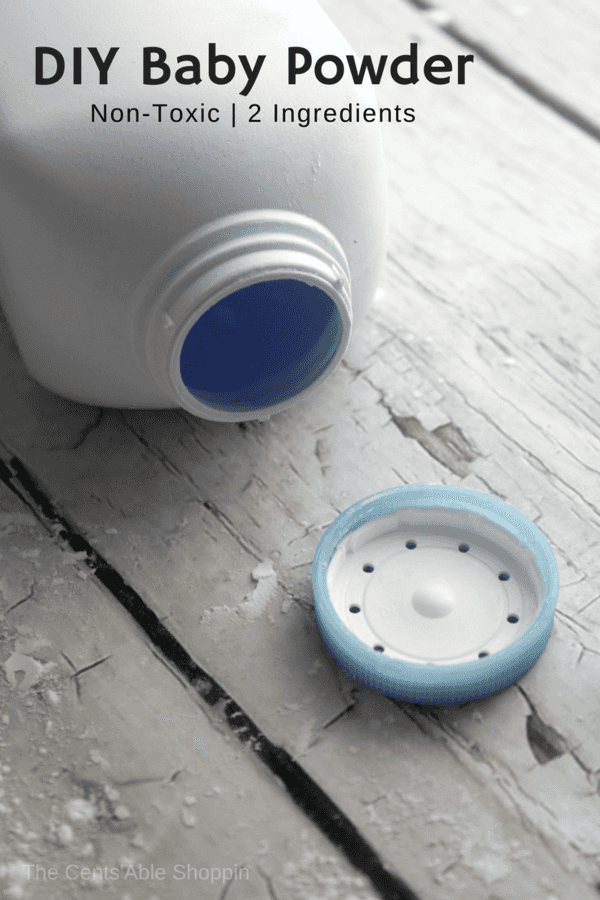 After our third child, we made some rather large changes to our diet and lifestyle — these changes were transpired after my husband's return from a rather long military deployment where he was battling a series of medical issues. Now, several years later (and after 5 kids) we are still navigating those changes and are happy that we took our health into concern.
It was around that same time that I started to really question the ingredients in the common everyday items I was using, on myself and on my kids.. While it wasn't always easy to find answers to the questions I had, I did find that many of the common products we use daily were not the greatest for our health.
Baby powder was one of those items.
What might seem to be a simple, popular baby item really can have some troubling ingredients. Talc is an ingredient in some baby powders, and talc is closely related to asbestos and in some cases has been linked to cancers. Thankfully it's quite easy to make your own – less hassle, and without the worry of any side effects.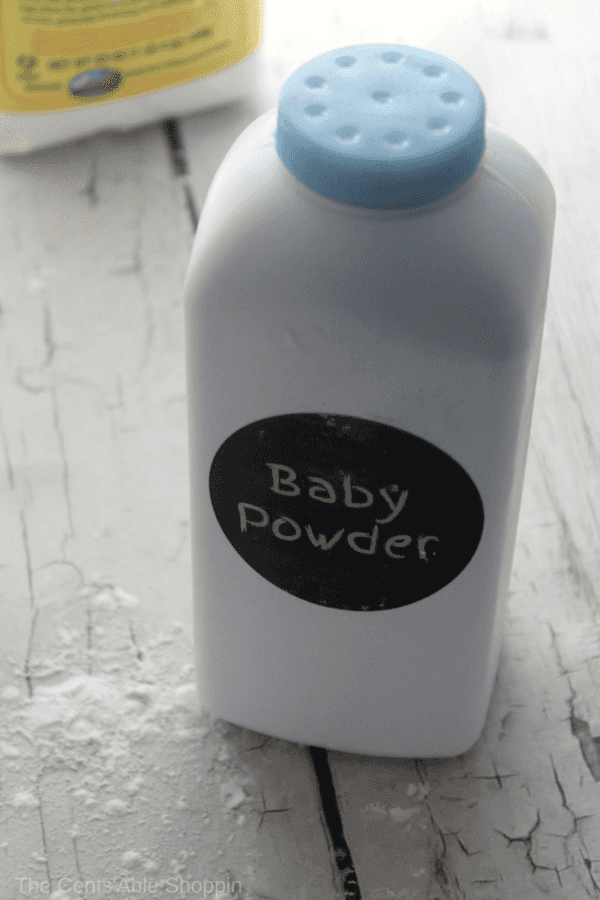 I'm certain you can buy a better brand in store, but it's almost easier to just make your own at home – if anything, the cost savings is quite generous. Plus, if you use arrowroot powder as much as I do to bake, then you have the ingredients for baby powder right in your pantry.
Natural Baby Powder Alternative
This natural baby powder alternative uses arrowroot powder, though you can definitely use organic cornstarch as the base, too. Add a few drops of lavender essential oil or chamomile and you have your own DIY natural baby powder alternative.
Though I have used these sugar shakers in the past, I simply used an old baby powder container that I dumped out and washed thoroughly.
I gently worked to pry off the topper, then I washed it thoroughly and allowed it to dry for a few days in the sun. The label on the outside was a challenge to get off… so I peeled it off as best as I could, then used a single drop of lemon essential oil with a green scrub sponge to get the glue off.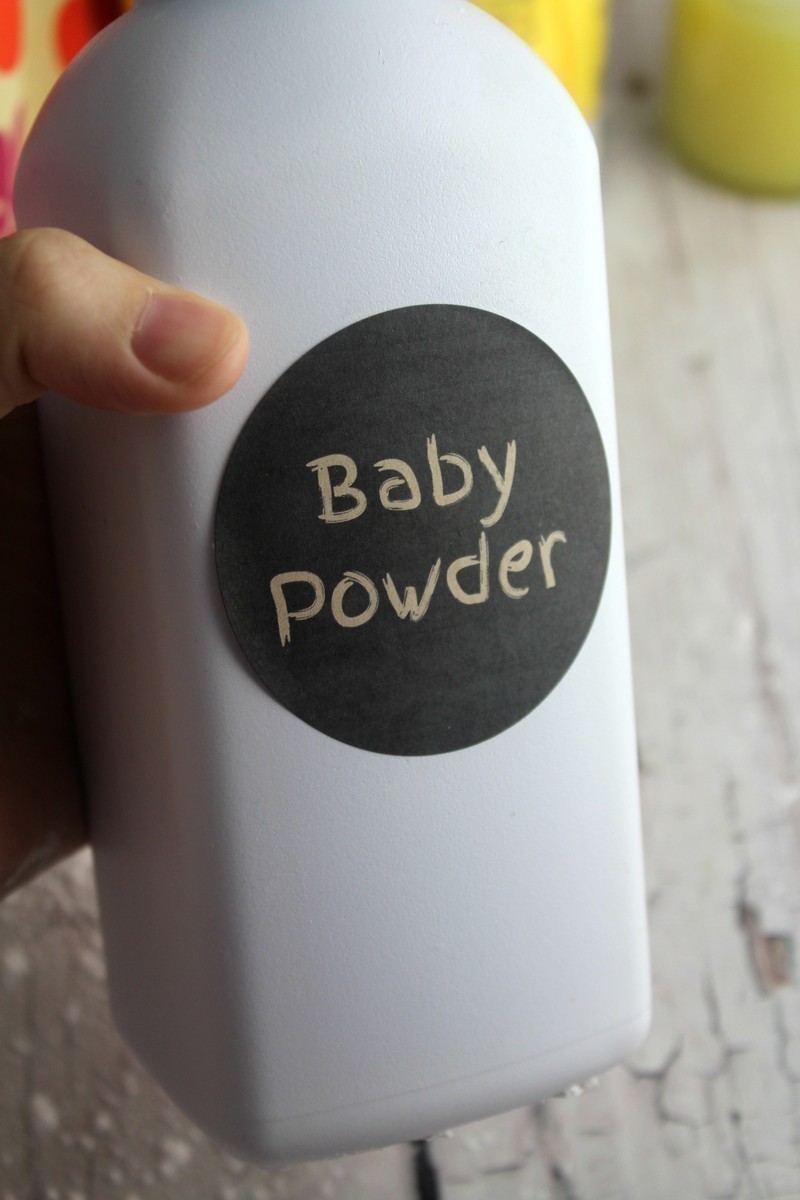 That same lemon essential oil took the black manufacturing markings off the bottle too – now it looks like a plain, clean bottle – perfect for reusing!
You could even reuse the smaller baby powder bottles by prying off the lid, dumping the contents out and washing thoroughly. I would just scale back the recipe to use a smaller amount of arrowroot and essential oil.
DIY Natural Baby Powder
2017-08-22 17:51:00
Ingredients
1 C. arrowroot powder
8-10 drops lavender essential oil or 1 tsp chamomile flowers, powdered
Instructions
If you are using chamomile flowers, powder the flowers first. Mix the arrowroot flour with the lavender essential oil.
Pop the top back on the baby powder container (snap it on), then give it a good shake to disperse the scent.
Use as needed.
The CentsAble Shoppin https://www.thecentsableshoppin.com/
Have you ever considered making your own baby powder?