An all natural homemade baby powder that's perfect for even the smallest baby! This powder smells incredible and is easy to make at home!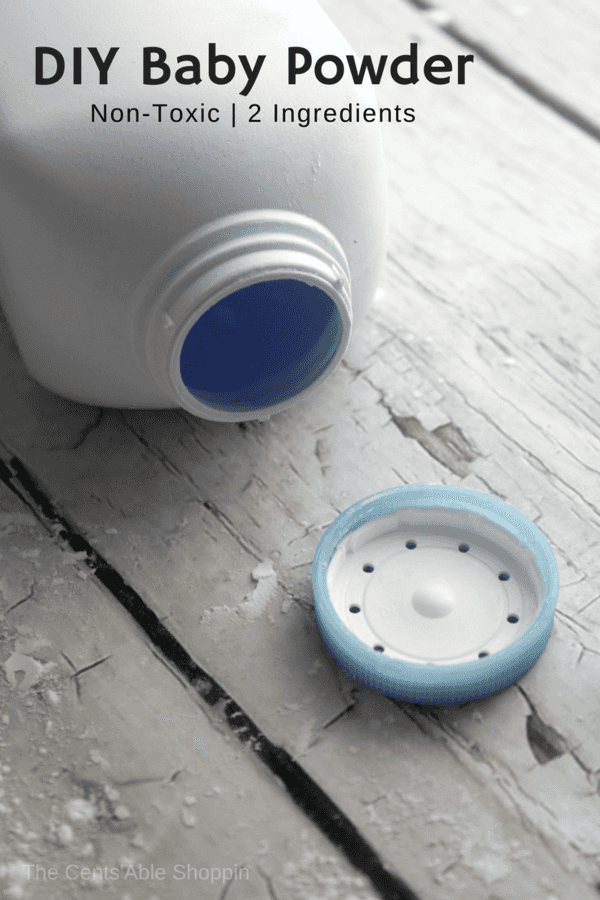 After our third child, we made some rather large changes to our diet and lifestyle. These changes transpired after my husband's return from a rather long military deployment and a long series of medical issues.
Now, several years later (and after 5 kids) we are still navigating those changes. Amidst them all, we are happy that we took our health into concern.
It was around that same time that I started to really question the ingredients in the common everyday items. While it wasn't always easy to find answers to the questions I had, I did find that many of the common products we use daily were not the greatest for our health.
Baby powder was one of those items.
The Problem with Baby Powder…
What might seem to be a simple, popular baby item really can have some troubling ingredients. Talc is an ingredient in some baby powders, and talc is closely related to asbestos and in some cases has been linked to cancers.
While there are natural options available in some stores, I really wanted to find a way to DIY it at home. I figured that if I could make my own natural baby powder that I could save myself a little extra money.
Thankfully making your own natural baby powder is relatively easy. Simple arrowroot powder combined with herbs or essential oils works perfect. The result is a powder that can be used on even the smallest children.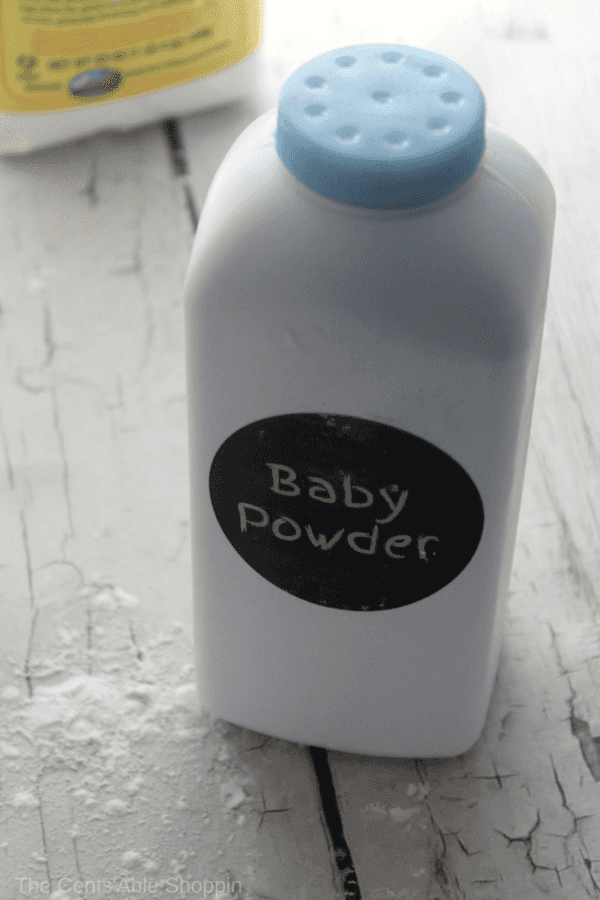 Homemade Natural Baby Powder (Talc-Free)
This natural baby powder alternative uses arrowroot powder as the base with herbs that we ground into a fine powder. It's perfect for even a tiny new baby.
Use an old baby powder container that has been cleaned and washed thoroughly or shakers (like these on Amazon). If you are using an old baby powder container, gently pry off the topper, then wash thoroughly and allow it to dry.
Use a little lemon oil to clean up the outside o f the bottle and remove any tape and markings.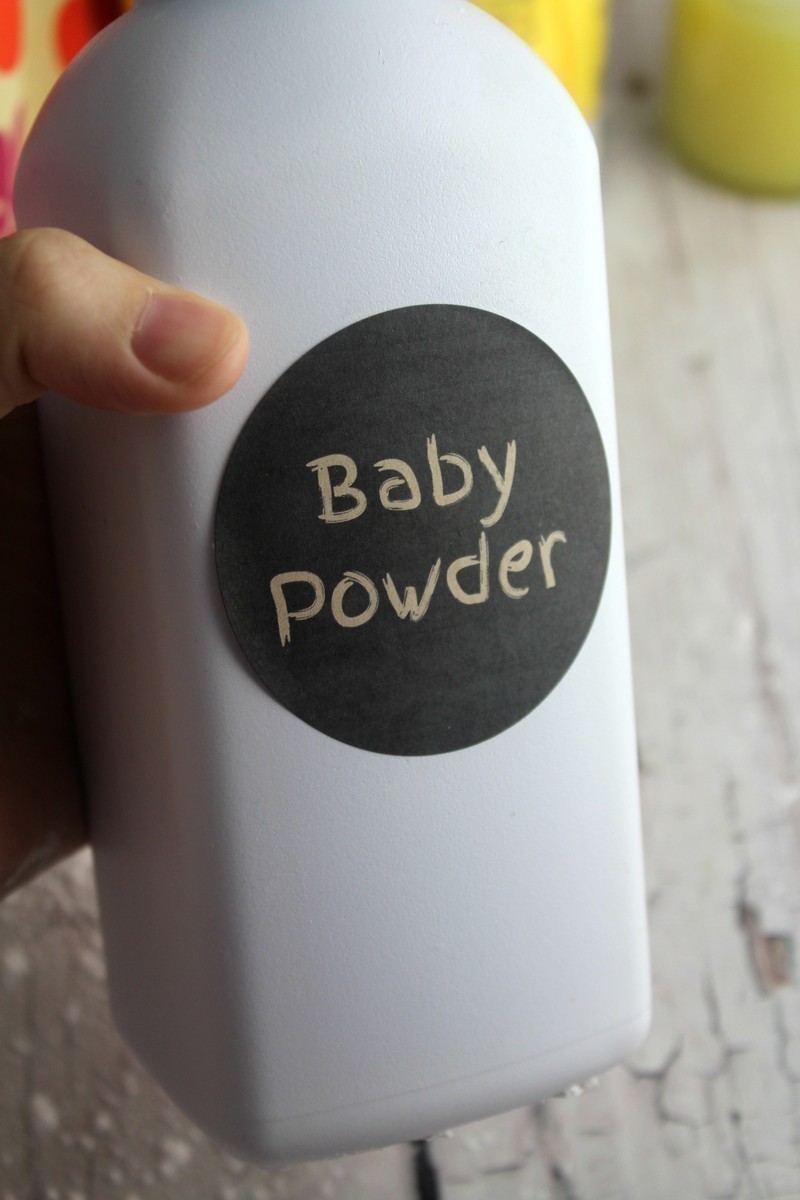 Or opt to reuse smaller baby powder bottles by prying off the lid, dumping the contents out and washing thoroughly. Just make sure you scale back the recipe accordingly.
What you'll need:
1 C. Arrowroot Flour
2 tsp chamomile or calendula flowers, ground into a fine powder.
To make:
Finely grind the chamomile or calendula to a fine powder.
Mix the arrowroot flour with the chamomile or calendula, then add the mixture to your powder shaker (these work wonderfully).
Pop the top back on the baby powder container (snap it on), then give it a good shake to disperse the scent.
Use as needed.
Have you ever considered making your own baby powder?