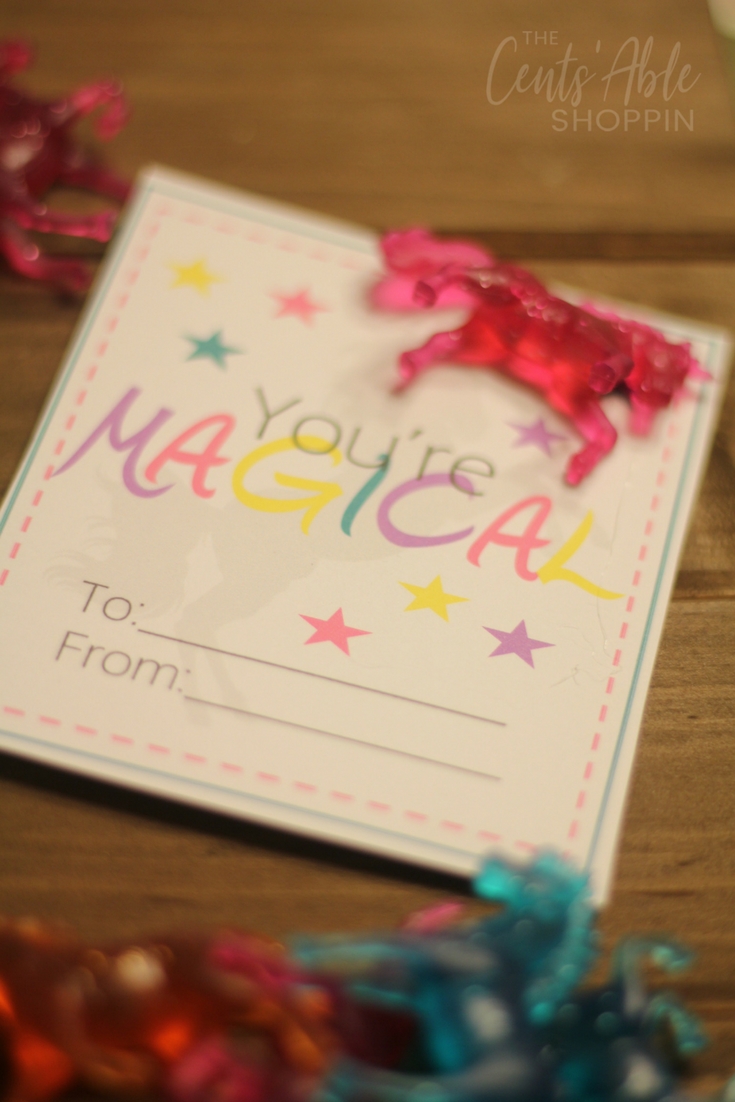 Valentine's Day is always so magical…. especially for little girls! Since unicorns are all the rage, we thought we would bring you an adorable and unique Unicorn Valentine. With the free printable, these Valentines are easy to assemble and put together in a flash.
They will be the talk of your child's classroom.
Grab this Magical Valentine printable (there are 6 per page) and print out as many as you need. If you don't have a color printer, make it easy on yourself and send your printable to Staples for $.50 per sheet.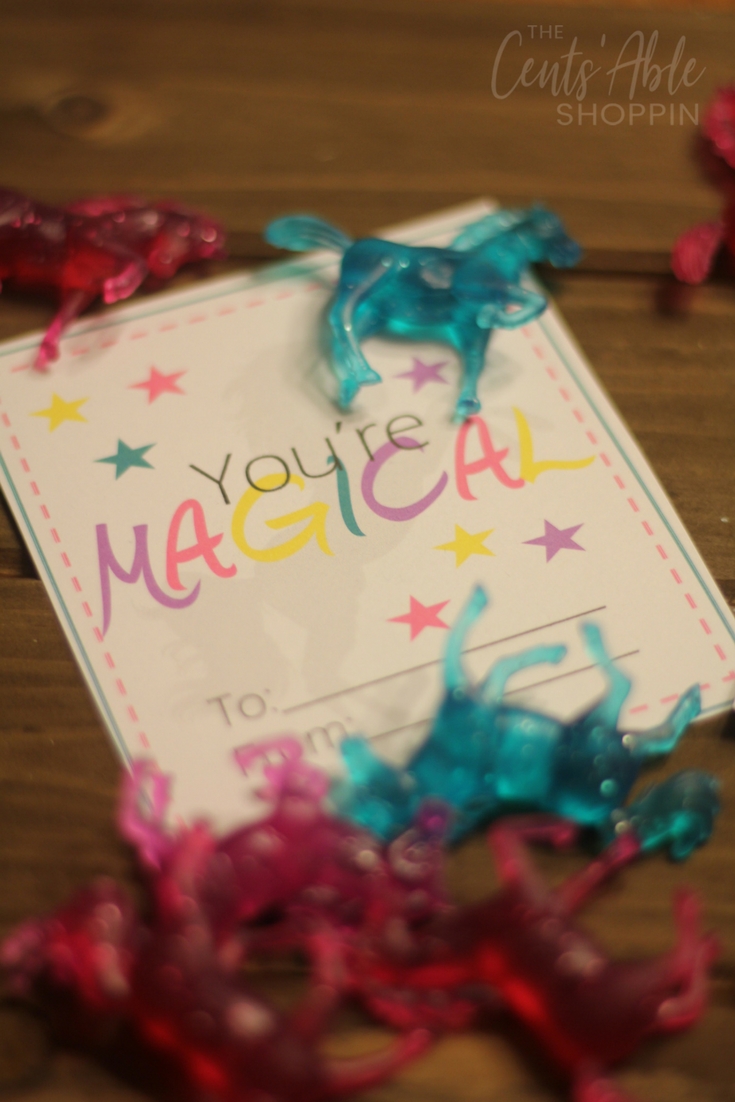 Materials:
Jar of Unicorns- I found these in the dollar bins at Target (There are 36 to a jar- so there may just be some extras for your little lady.)

Scissors

PDF printable– 6 per page (print as many as you need)

Tape, Glue or String to attach the unicorns to the Valentine – I used hot glue
Gather up the kids so they can help you put together these Valentines – you can use tape, glue or string to attach the Unicorns to the card stock printed Valentine.
Steps:
Print out all the Valentines you need

Cut each Valentine

Have your child fill out the Valentine To: and From: sections

Use a small dab of glue and stick a unicorn on each Valentine

Hand them out to everyone on your list.
I don't know who will be more excited about these Valentines, the child handing them out or the children receiving them.

They are colorful, bright and sparkly. Everything a Valentine should be.