Lots of people love using those shower vapors when they feel run down or with the flu – and although I'm not sure if they still make them, I don't think we have ever bought them because they are so stinkin' easy to make at home.
Ingredients:
Instructions:
Combine the Water with Corn Starch and Baking Soda, and mix until a thick paste forms. Don't stir in oils .. yet! Pour into molds – I used the same Heart Molds that we make our Lotion Bars with because they are relatively easy to use.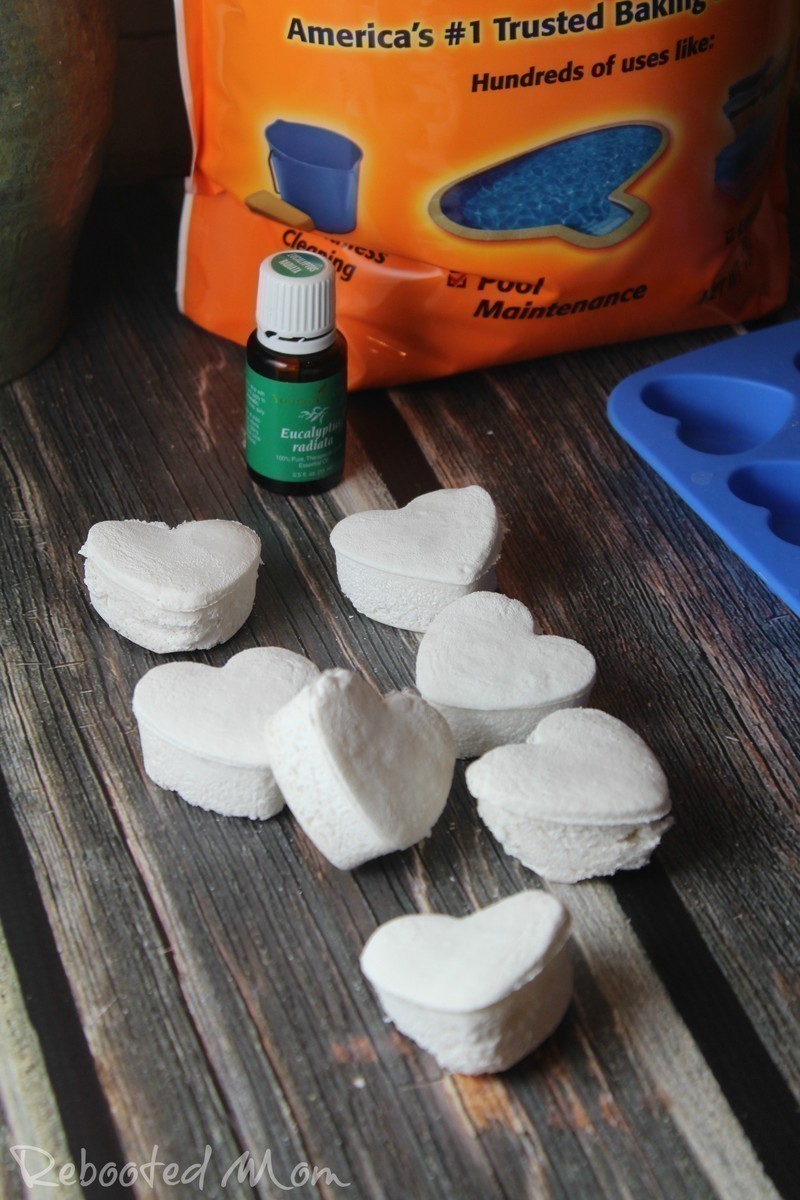 Bake at 350 for 20 minutes – let them cool for a while (a few hours at least), then pop out of the mold. Use 5 drops of Lavender and Eucalyptus on each and allow the oil to soak in, then store in a covered mason jar until ready to use.
When using, drop into the bottom of the shower when needed – hot showers work best.
It's extremely important that we use quality Essential Oils – and we really love Young Living (we've been using them for three years!) Think we are crazy?
You are right, we are crazy – because we have a different mentality when it comes to taking care of our family. We LOVE everything about our oils and use for everything from personal health to wellness.
Read more about how we use Essential Oils for our health and wellness goals.