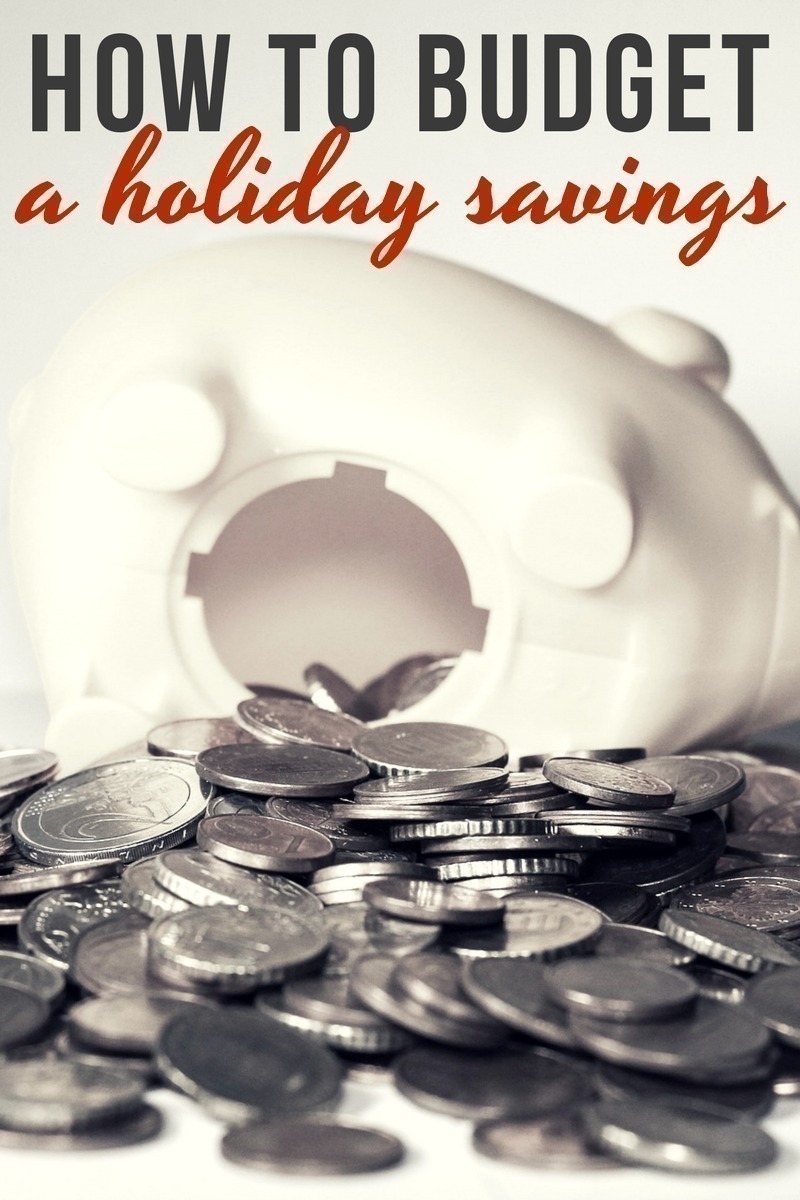 The holidays are not far off – in just a few months, many people will be shopping Black Friday and stuffing away gifts for Christmas. When it comes to the holidays, many of us feel the pressure to buy, buy buy.
The temptation of opening the wallet is right around the corner – decorations are up in many stores, and the heavy holiday marketing has already begun. While many of us may opt for a less popular route in terms of experiences over gifts, for those who still do a considerable amount of gift giving, this time of the year can wreck havoc on your budget.
Starting to panic? Don't – because there are things you can do now to avoid the destruction of the holiday pitfalls.. that white elephant gift exchange at work, gifts for teachers, family, co-workers, mailman and even family members that want you to travel back home to visit for the holidays.
The best way to prepare for the holiday spending season is not to really prepare.. but to incorporate that expense through the year, just like any other recurring expense – auto insurance, premiums, quarterly tax payments, and more.
You know you are going to have that expense, so make it a permanent part of your financial plan so you have the money set aside throughout the year so that you are ready.
Since you are not making a premium payment to "Christmas" like you are to auto insurance premiums, the electric company, water company or your cable company, it's important to have that expense titled "holiday savings" and make a payment to that account regularly – monthly in fact.
Just as you would funnel money to other expenses every month, funnel a portion of your paycheck into that holiday expense account to allow you to budget for the holidays easier than throwing down a credit card come November and December.
So what else do you do besides funnel that money?
#1: Automate
The ultimate goal is to allow that holiday expense account to operate just like any other bill you pay monthly – as part of your monthly budget.
Setting up an account that allows you to automate that expense is one of the most important things you can do. Not to mention, once you start that automated expense, you'll forget that it's even coming out… allowing you to forego the temptation of using that cash for something else – like Starbucks.
Automate yourself by setting a monthly, recurring transfer from checking to savings. OR, set it up through your human resources office at work as a monthly allotment.
#2: Forget About It
Automation helps you forget about this pile of cash you'll be saving up – but you ultimately also have to hold yourself accountable to talk yourself out of using it for other things.
It can be all too easy and tempting to log in to that secondary account and transfer funds… if you know you can't resist the opportunity to transfer, nickname that account so you will be less likely to transfer. OR make that secondary account out of a second bank – that way you can't log in and simply "transfer" when you feel the urge.
#3: Add Bits and Pieces
Just because you have a secondary account that you are saving in doesn't mean you can't add a little extra as you go.
Now that you have that secondary account and an automated amount that you tuck in there monthly (or, maybe weekly), it's time to analyze your expenses at home.
Cut back on all those Starbucks trips, clearance sales and the urge to drop into the drive through and redirect that money you would have spent into your holiday fund. Forget about those manicures and trips to the salon, and do your own nails, have a friend cut your hair. Those little amounts saved can tally up to be some pretty large amounts over time.
Then at the end of the year, that secondary account will make you feel like you hit the jackpot.
#4: Spend Intentionally
This can be so difficult when the temptation is there to grace everyone with gifts at this time of the year.
The National Retail Federation Survey finds that the average person spends $804 during the holiday season – and that's an average.
One of the best solutions to downsizing this holiday is talking to your kids about the possibility of experiences over "things" – DIY your gifts for friends or family and possibly even forego gifts for adults. I never feel guilty not spending as much on friends or family as they have – and nobody is going to pressure me into spending money on gifts I can't afford – you shouldn't either.
Over the next few weeks and months, we'll see an influx of marketing ads – these campaigns can paint a picture that is unrealistic and lead people (including our kids) to think that the item that is being marketed will make their life better and more complete.
Help them understand these ads and marketing ploys by telling them that it's all designed to make people want things they may not need. And that these products are advertised to showcase a happier life with them – whereas happiness won't come from buying things but is a feeling that comes from inside.
That leads us to the conclusion that experiences are far richer and of greater importance than material things – if that experience means a trip with the family OR… time spent helping others.