Celebrate the holiday season with this easy and adorable Popsicle Stick Christmas Tree – it's a perfect hands-on craft kids can make and decorate!
The holidays are approaching and chances are your kids are looking for fun things to create that aren't incredibly hard. This Popsicle Stick Christmas Tree is perfect for kids of all ages..
Let your kids run wild with their imagination and decorate with pom poms, pipe cleaners or even unique paint. Help them create their one-of-a-kind Christmas Tree that they can gift to grandma and grandpa, or hang from their Christmas Tree.
These Christmas Trees are easy to make with popsicle sticks you can pick up at the Dollar Tree (or, $.99 store if you have one in your area). Everything else (Pom Poms, even Pipe Cleaners) are relatively inexpensive at your local Dollar Tree or craft store.
In just a few minutes, you can show your kids how to create their Popsicle Stick Chrsitmas Tree masterpiece. Incorporate this craft in the classroom for a holiday craft. Or gather the materials needed and introduce as an after-school holiday project, or Sunday School creation.
Popsicle Stick Christmas Tree Materials:
scissors
popsticle sticks
glue stick
marker (pink, brown)
pencil
paper (yellow)
pom-poms
ribbon
Begin the project by laying out all of your materials. You'll want three popsicle sticks for each Christmas tree. Cut one of the sticks so that 1/3 is the trunk, and 2/3 is the bottom of the tree.
Color two full sticks with red marker, along with the 2/3 portion of the remaining (cut) stick. Then use a brown marker to color the stem for the tree.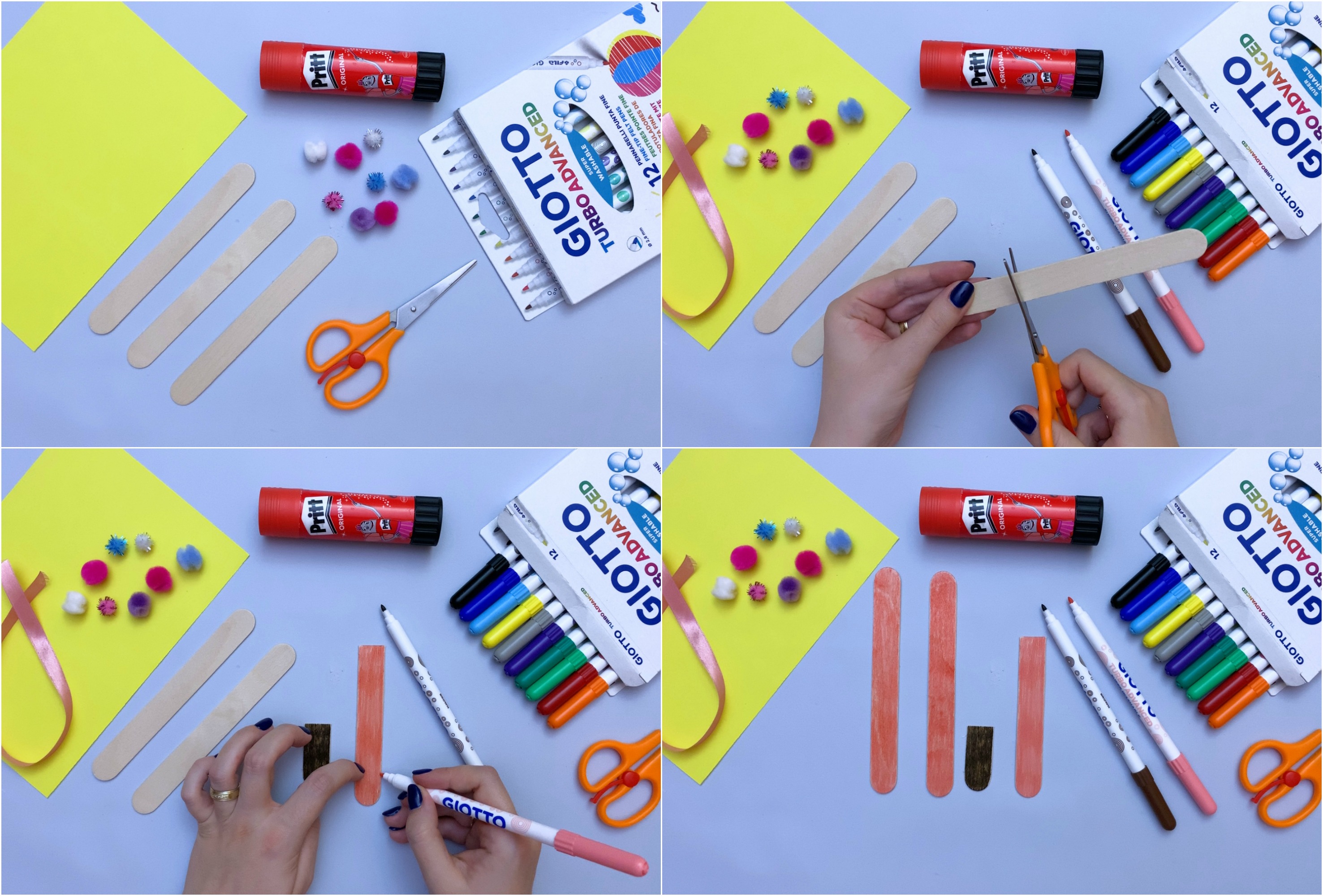 Use your glue stick to assemble the tree, taking care to attach the stump to the bottom of the tree (glue on the back side). Free hand a star on your yellow paper.
Then cut the star and attach to the top of the tree.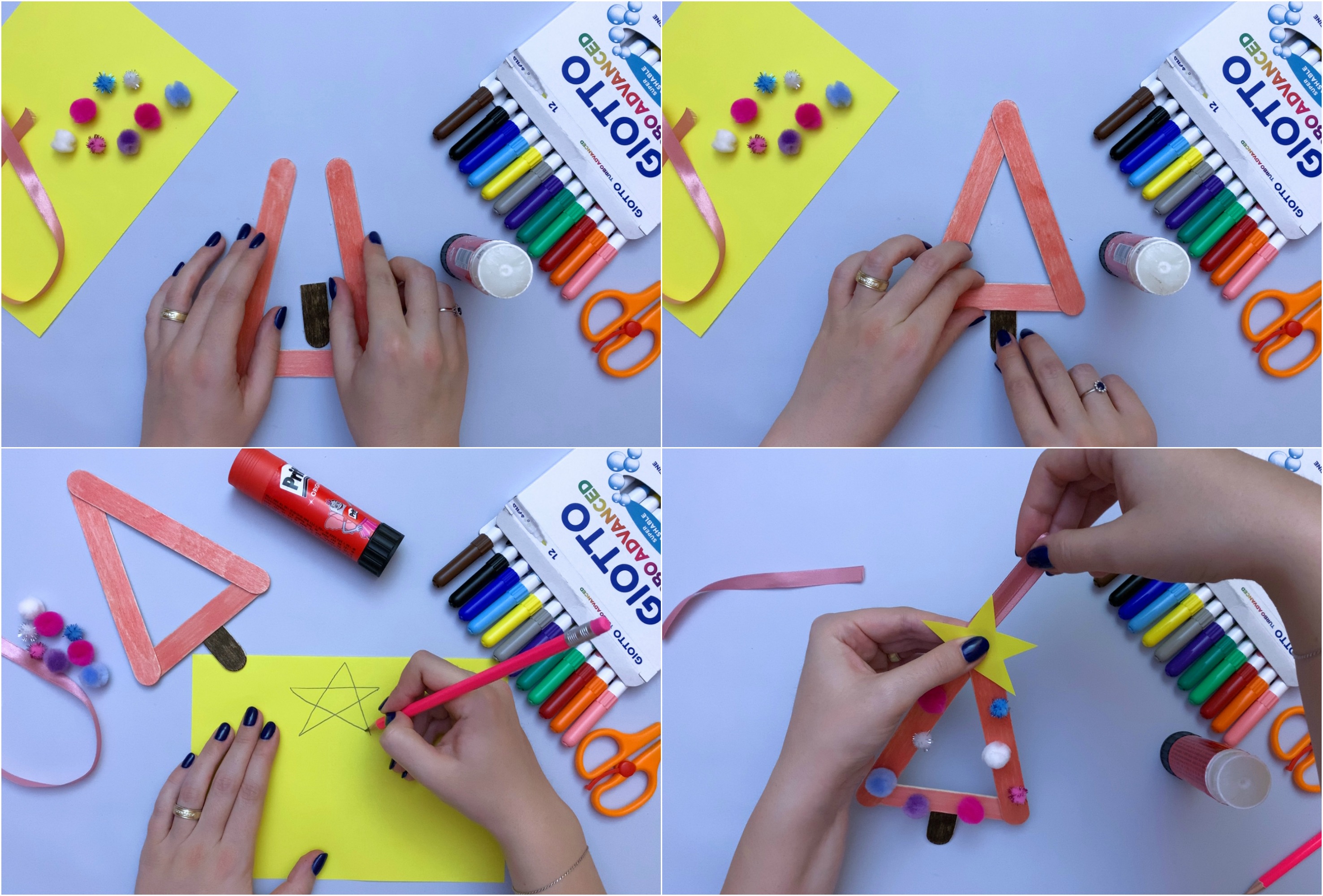 Use the pipe cleaners and pom poms to decorate each tree so that each tree is unique. Affix a ribbon atop the tree that will allow the Popsicle Stick Christmas Tree to be hung on a Christmas tree as a decoration.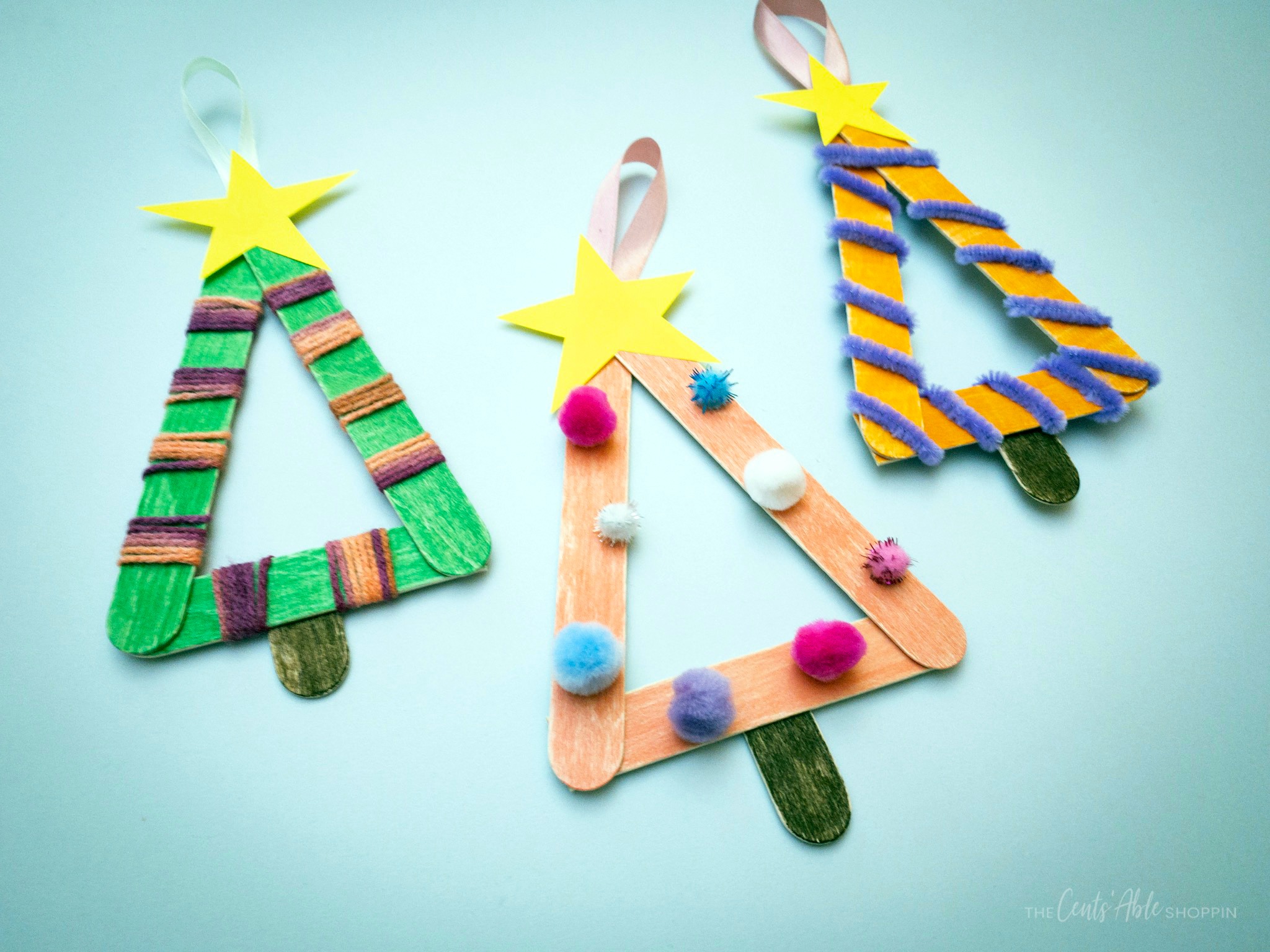 Looking for more holiday crafts?