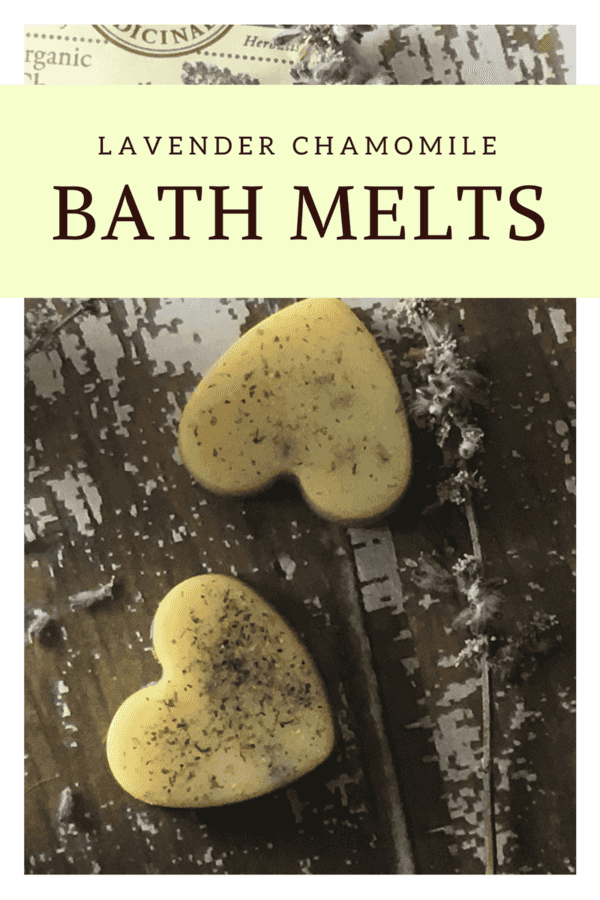 Being able to make your own health and beauty items is one of the benefits of using essential oils for your personal wellness program. While using essential oils can help support your body in many ways (respiratory, immune, endocrine, hormones, the list goes on), they are also a great way to create your own personal care items.
Essential Oils are not a new fad, but they are gaining popularity and I think that is because people are starting to wake up and realize that there are alternative health options out there that are far greater for you than the traditional Western medicine that so many have relied on for years.
I'm not against prescriptions, but they aren't a natural way of helping your body repair – they are not something that helps your body long term … in fact, they destroy your gut and create an environment that opens your body up to additional illness.
A great diet and some lifestyle changes can work so much better – but is usually not the desired path for most because it's a path that requires more effort, and a change in lifestyle.
Oils are so incredibly popular that you can find cheap oils at CVS, Walgreens – even Walmart. Keep in mind though that most of the oils you see in stores are chemically created, and thus have no therapeutic properties (merely synthetic chemicals created to smell like the oil but have no extra benefits).
While they might be cheap they aren't something I'd probably use on my skin.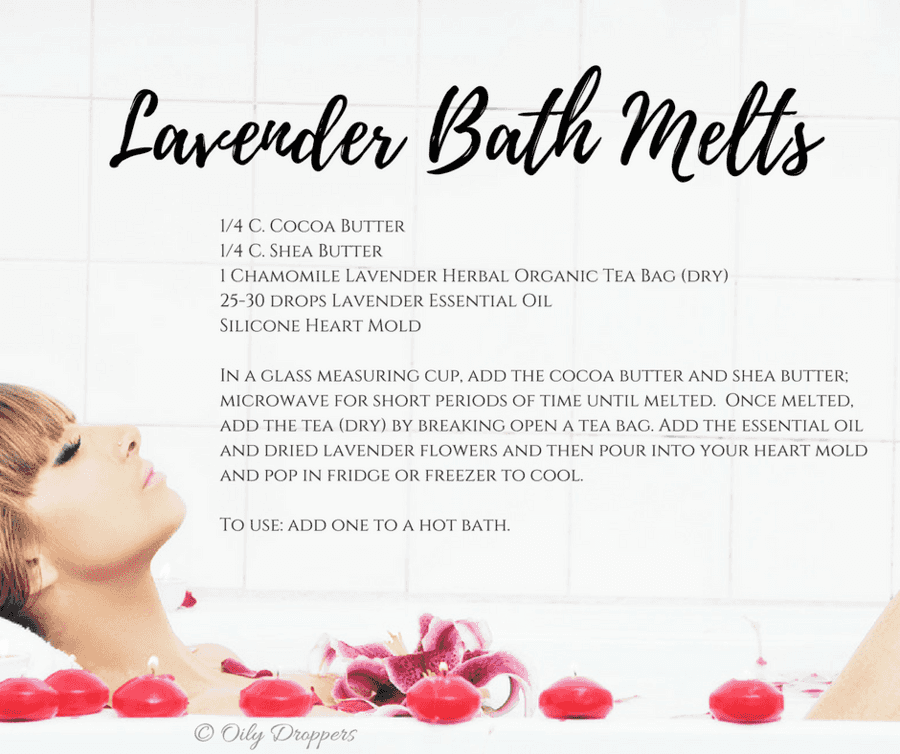 These bath melts are just one of several varieties – we have also made Coconut Lavender Bath melts that are incredible to add to your kids bath routine. We also have 25+ DIY Recipes that you can make with Essential Oils for more ideas.
Since these are using yellow-ish colored butters (Shea/Cocoa) they will come out tinted a honey color naturally.
Lavender Essential Oil is perfect to use since it's wonderful for skin. I love to use it combined with Tea Tree and Cedarwood Essential Oil and rub through my scalp at night before bed.
Since I wear my hair up often, I find my scalp gets sore & needs extra attention.
Lavender Chamomile Bath Melts
Ingredients (makes around 10, depending on mold size):
1/4 tsp Chamomile Lavender Herbal Organic Tea (dry)

25-30 drops Lavender essential oil

Optional

: Dried Lavender Flowers
In a glass measuring cup, add the cocoa butter and shea butter; microwave for short periods of time until melted. Once melted, add the dry tea breaking open a tea bag. Add the essential oil and then pour into your heart mold and pop in fridge or freezer to cool.
To use: add one to a hot bath. Store at room temp or refrigerate.