This DIY Easter Egg Garland is the perfect spring activity for kids! It requires just simple materials and is a beautiful way to decorate your home!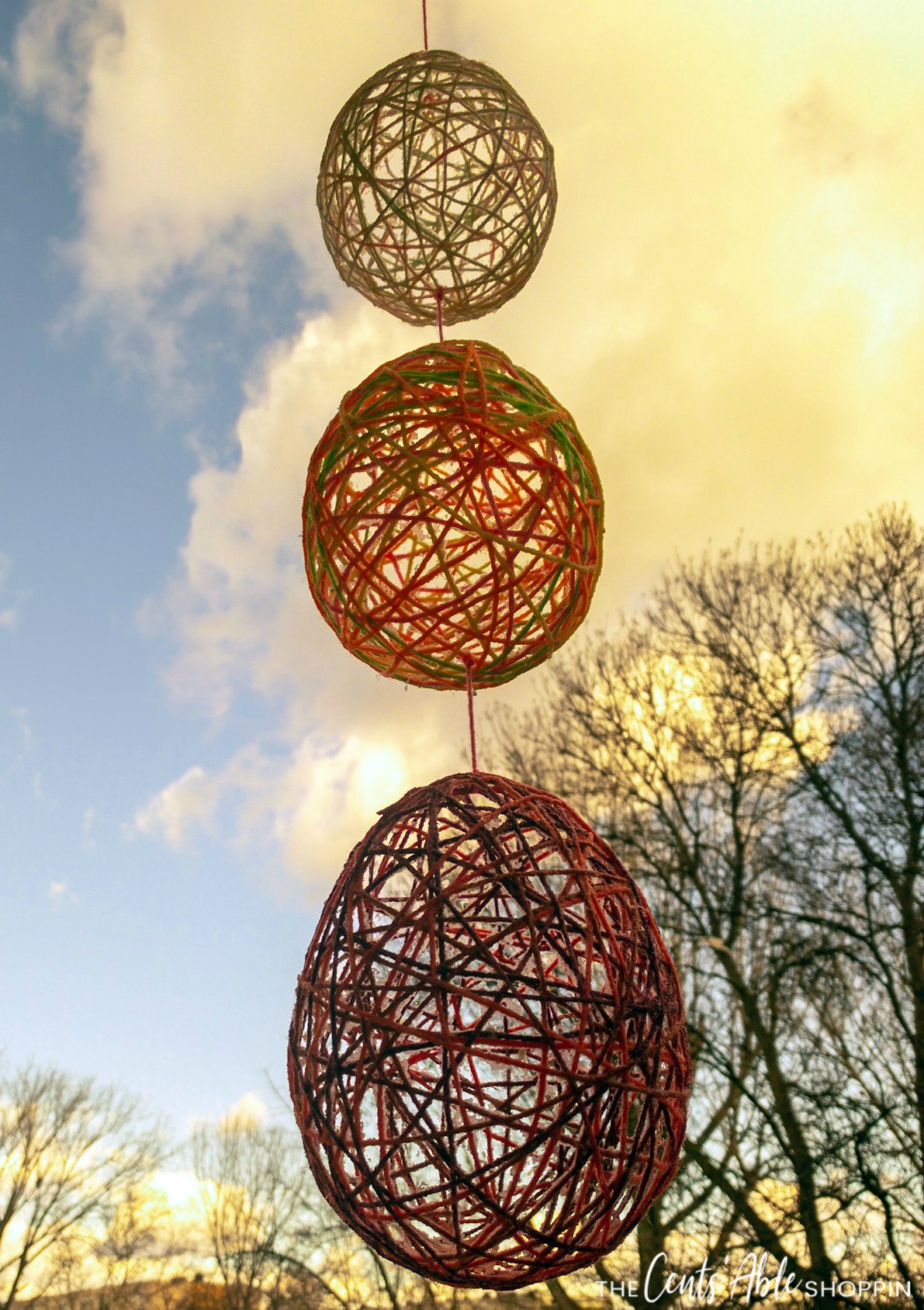 It's February – and spring is in the air!
It's hard to believe that in just a few weeks, the snow will hopefully be melting in many areas of the country. The birds will be out chirping away. I'm hoping that the temps warm up a comfortable level. Here in Phoenix, we'll skip right over spring and go straight into a hot, scorching heat.
Fun, I know – right?!
Chances are your kids are looking forward to the soon-to-be warmer weather so they can hop on their bikes and soak up some rays. Yarn crafts have been the craze in our house the last few weeks. It could very well be the result of a ban on video games and screens. It's amazing to see a transformation after a few weeks of detox.
From board games to Jenga, to paper crafts and now yarn, they are starting to realize crafts are super fun. This DIY Yarn Easter Egg Garland is super easy to make and perfect to decorate the house for spring (and Easter!)
DIY Yarn Easter Egg Garland
Materials needed:
Balloons
Scissors
Sponge
multi colored yarn
Glue (mix up 1/2 cup flour and 1 cup liquid starch)
You'll also want to have a sharp object to pop the balloon within (a scissors can do the job quite well). Parents, if you are allowing your children to tackle this craft, you'll want to keep an eye on them to make sure they aren't too careless.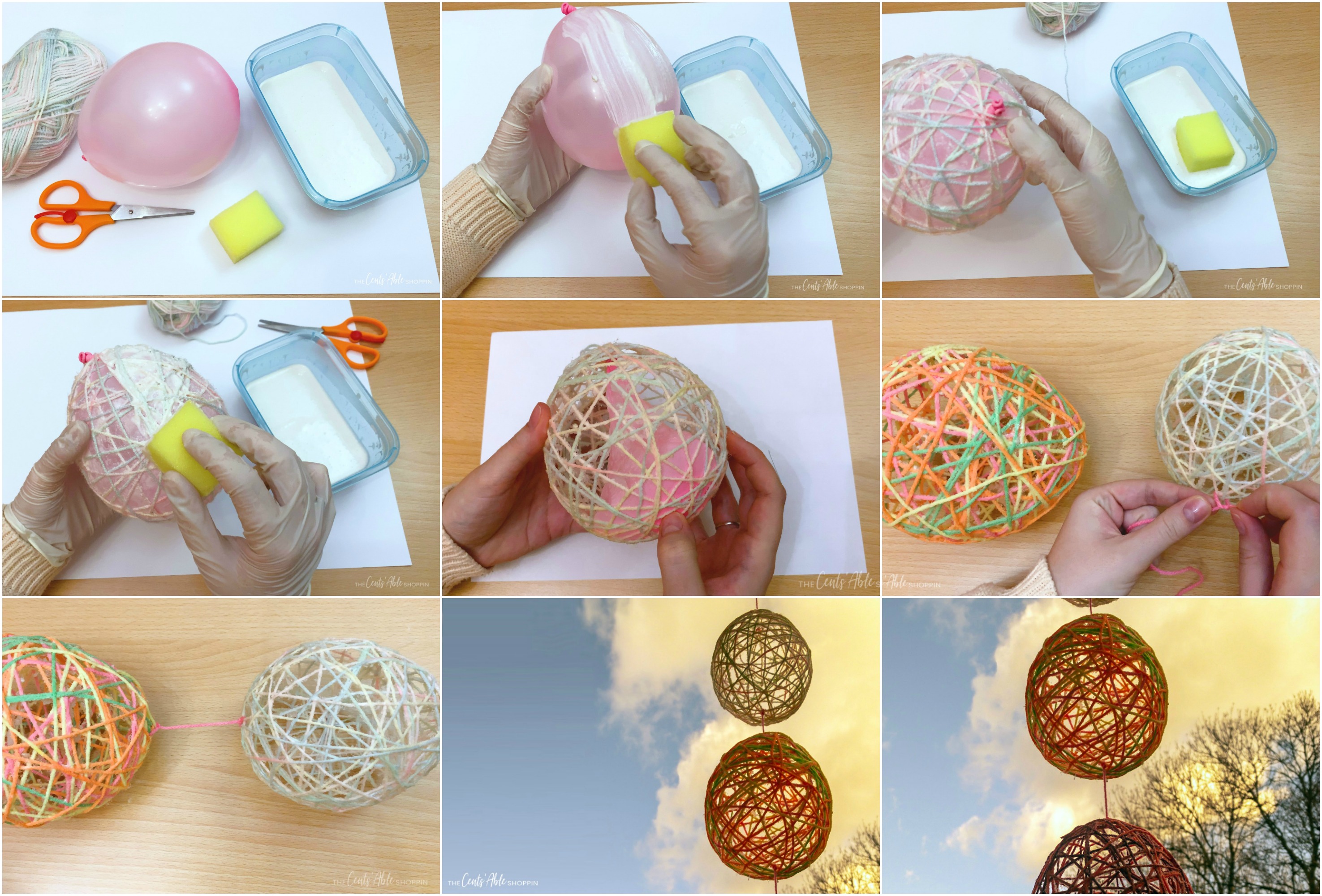 To make:
Get started by blowing up a balloon and setting its aside.
With gloves on your hands, combine the starch and flour in a small dish and place on the table next to your sponge. Coat the balloon with a simple layer of starch/flour.
Carefully work the string around the balloon, making sure to push it into the layer of starch so it sticks. After the balloon has been covered yarn, apply the mixture on the outside of the balloon and string. Repeat the procedure until you have taken care of each balloon.
Allow to dry for up to 24 hours.
Once the glue is dry, carefully take a pin or a sharp object (scissors) and prick the underlying balloon in several places. Use your fingers to deflate and pull out from the confines of the yarn.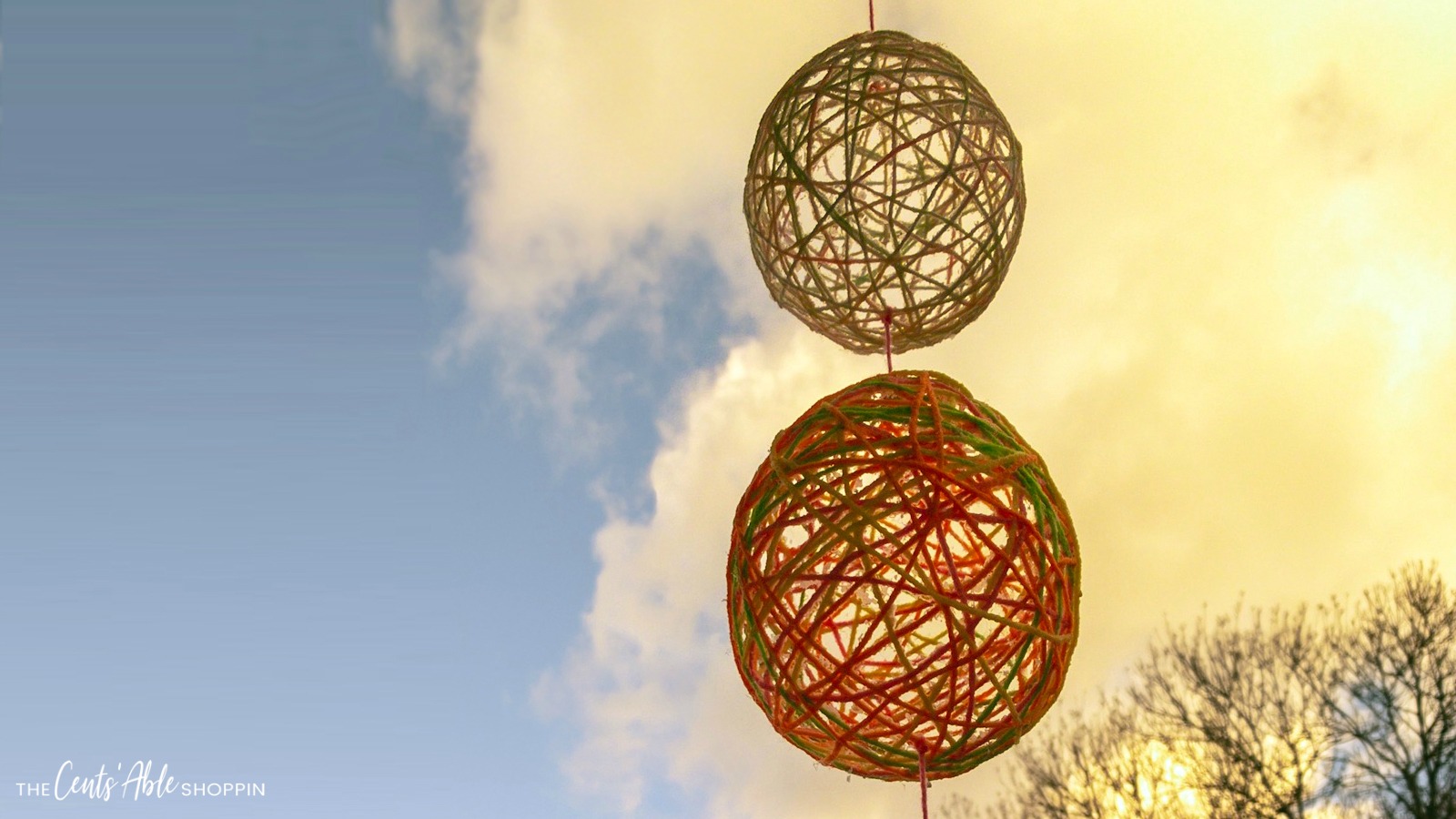 Finish your DIY Yarn Easter Garland by tying yarn between each egg to connect. Hang in your favorite place and admire!