Quick and easy all-natural lotion bars that are perfect to gift and easy to make with organic, unrefined oils and butters.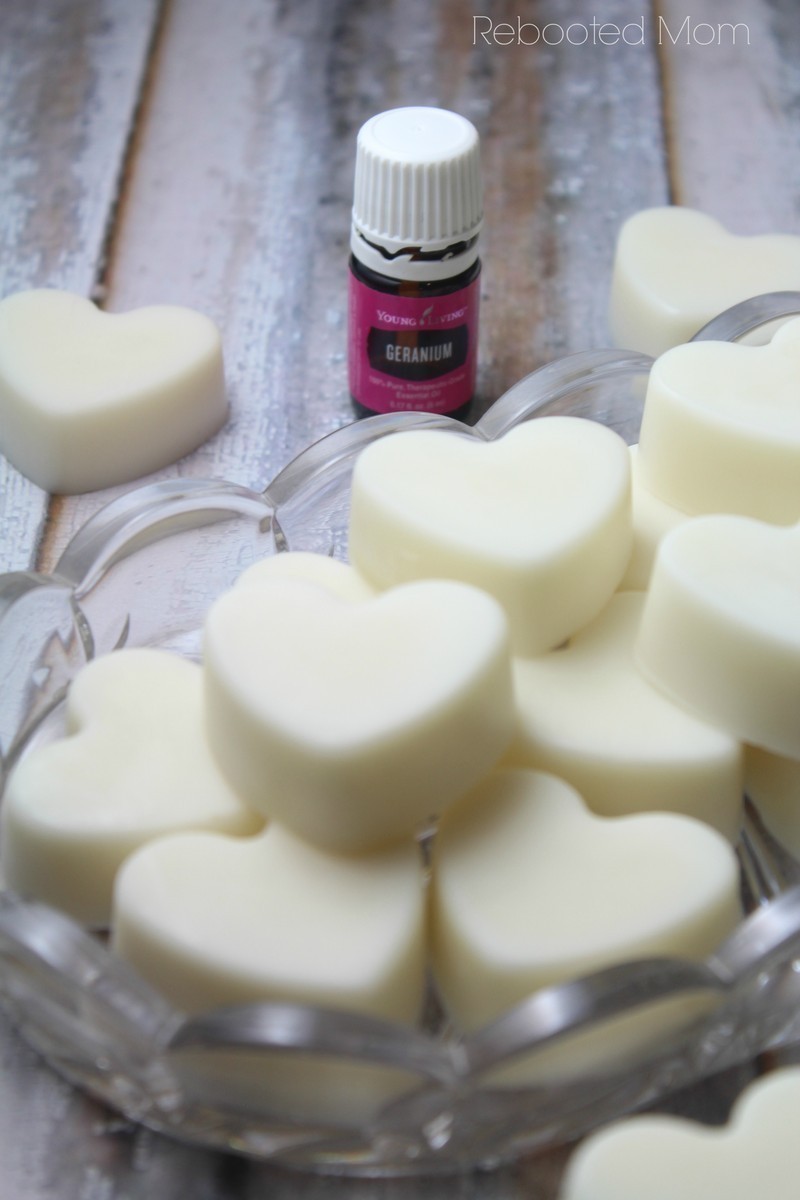 These homemade lotion bars are simple to make, and make a great gift for someone special.
Just throw a few different ingredients together and pour into the heart mold (shown below). Allow to cool, then pop out of the mold and bag up with a beautiful ribbon to gift. They smell incredible!
These bars combine very simple ingredients like beeswax pellets with coconut oil and shea butter. Add essential oils for scent and you have all-natural homemade lotion bars that you can gift.
Pick your favorite essential oil to add for scent – Lavender, Geranium or even Myrrh would be wonderful.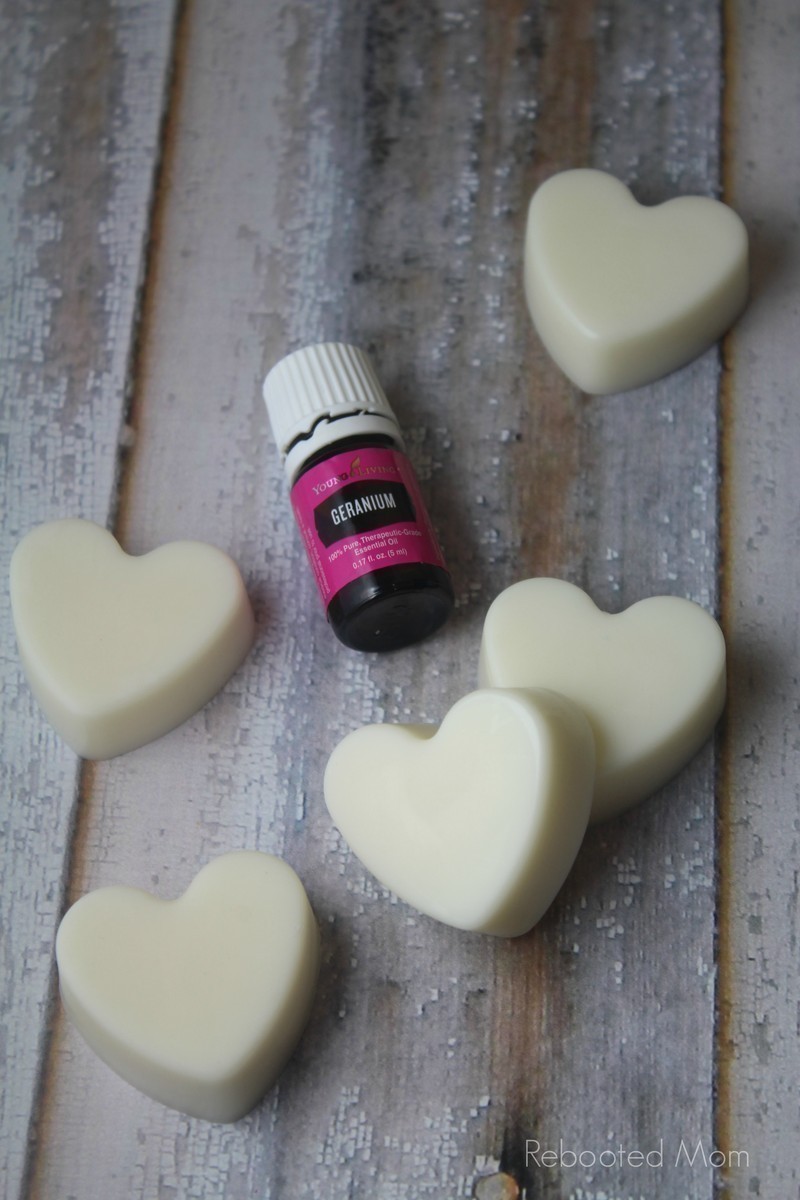 Once you melt the oil, butter and beeswax, allow the mixture to cool for 4-5 minutes, then add your essential oils. We used about one drop of essential oil per cavity – so if you are making the full 24, use 24 drops (or less if you wish – it's your choice!)
Pour the batter into your soap mold, and allow to sit for several hours – the lotion bars will harden on their own. Wrap up and gift, but just remember that they are lotion bars.
If you are in a hot weather climate (like Arizona..) I probably wouldn't leave them in the car.

This recipe makes just 24 lotion bars.
All-Natural Homemade Lotion Bars
You'll want to have these items on hand:
To make, just use a double broiler OR, glass Pyrex Measuring cup set inside a pan of water with 1-2″ of water on the stove, add Coconut Oil and Beeswax Pellets.
Turn on low heat and once it melts, add the Shea Butter (don't heat the Shea for too long because it can become really grainy once it cools). Once all items are melted, then take off the stove (carefully – it's hot!) and let it sit for 5 minutes. Then add your essential oils.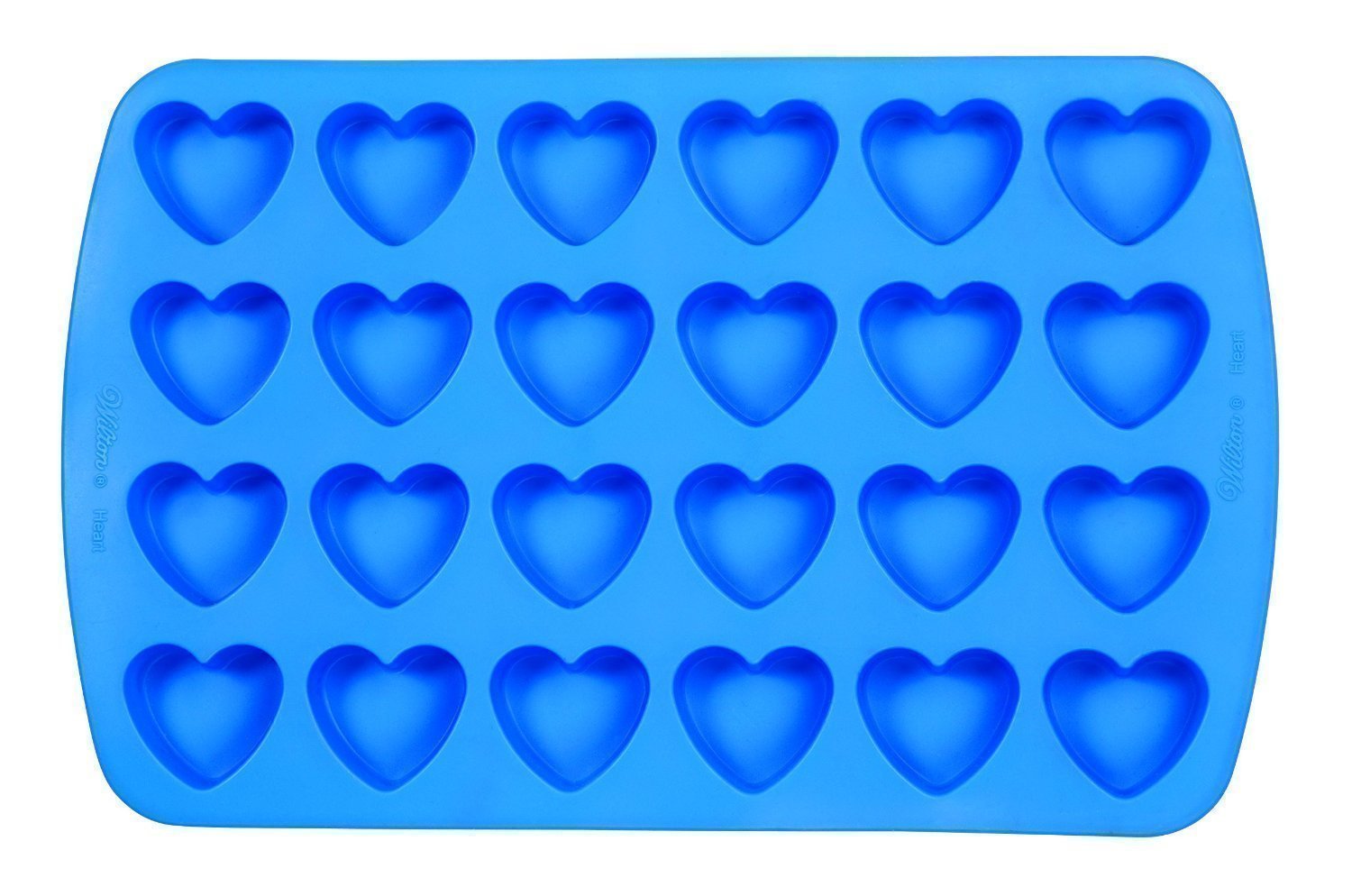 Pour into a Silicone Heart Mold (affiliate).
Let them sit 4-5 hours on the counter – they will harden on their own.
Give them as gifts, and wrap them in a cute bag with ribbon. Remember that they are lotion bars – so they will gradually get soft when handled. That's the intent! Here in Arizona you probably don't want to leave them sitting in your purse in the car, or in the car at all.
You can put them in a decorative glass jar in a guest bedroom and allow guests to take one as they need when they come over.
This same Wilton mold can be used to make All-Natural Sugar Scrub Bars, too!