Don't let the stress of the upcoming school season affect this time of the year! Make every day special with these back to school essential oil roller blends.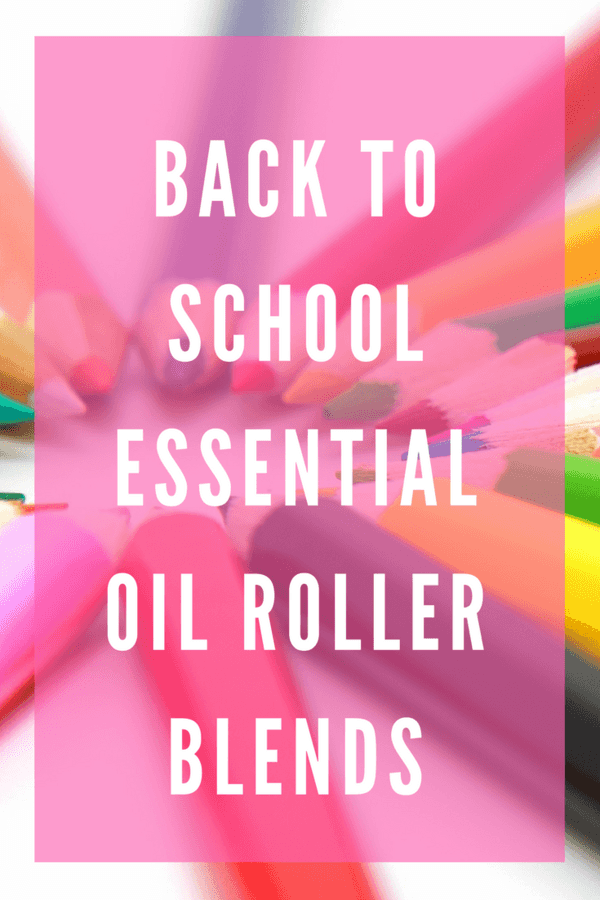 School starts in just a few short weeks. Are you ready for your kids to go back? Perhaps you are one of many families that homeschool year round like we do – in that case, school never really "breaks" for the summer.
Whether you homeschool or send your kids to the school down the street, there are back to school essential oil blends for every situation.
If anything, they are handy to have to rely on for many things. From respiratory support to sore muscles, healthy scalp, early morning energy and even a nice restful sleep, essential oils can help with many things.
You don't need 1,950,435 essential oils to prep your kids for back to school. Thankfully there are a few *key* essential oils and blends that will help you you back in the swing of things this fall as the kids go back.
Back to School Essential Oil Roller Blends
When you think of using essential oils for back to school, you might think of sending them back with bottles or roller blends. The truth is that there are many different ways to send them back with the benefit of these protective blends.
You can make roll on bottles with the most important blends and encourage your kids to use them at school. Sometimes roller blends don't work well though. Some teachers may not be ok with them being used in the classroom. You may want to check with your child's teacher before sending something in.
If they are against using roller blends, you can try using a diffuser necklace, diffuser bracelet or pick up nasal aspirators that can work well too.
Here are some inexpensive ideas for diffuser bracelets, necklaces and our favorite way to score roller bottles for the best price:
These single oils and blends have an incredible effect when applied topically, in most cases just smelling them can can be pretty powerful.
Using Essential Oils on Kids
Some of these oils suggested below are singles. Others are blends of some of the best combinations of oils that you can pick up – not only are they effective since they combine several singles in one, they are more cost effective long term because they will save you time.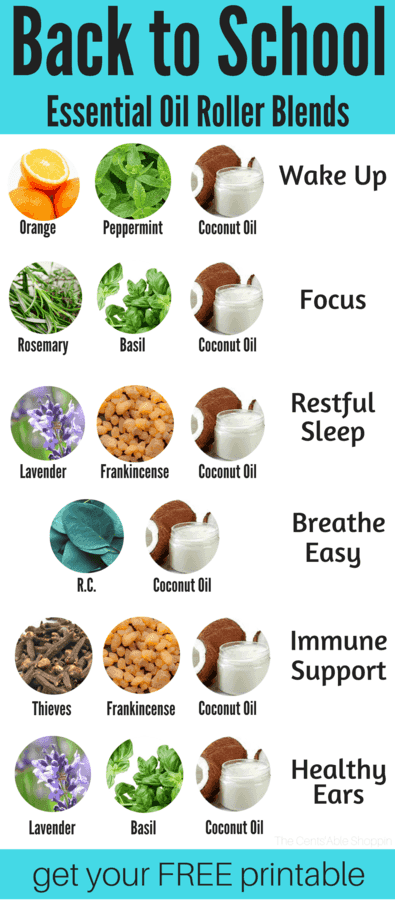 Diluting Essential Oils
It's always a great idea to dilute essential oils when using topically, whether on adults or children. The guide below is very basic but helpful if you plan on using essential oils yourself or for your kids.
Diluting doesn't make them any less effective. If anything, it allows them to be absorbed by the body over a greater period of time and is safer for kids.
If you use essential oils on your kids (or are maybe thinking about it) one of the best books to pick up is Gentle Babies by Debra Raybern. It's a must for anyone who is thinking of using oils during pregnancy or while raising children.
Dilution ratios for 5ml and 10ml roller blends:
1% dilution: 1 drop essential oil per 5ml, 2 drops per 10ml
2% dilution: 2 drops essential oil per 5ml, 4 drops per 10ml
5% dilution: 5 drops essential oil per 5ml, 10 drops per 10ml
10% dilution: 10 drops essential oil per 5ml, 20 drops per 10ml
If you are using a 10ml Roller Bottle, use this handy chart to determine the number of drops you can add to your 10ml roller bottles.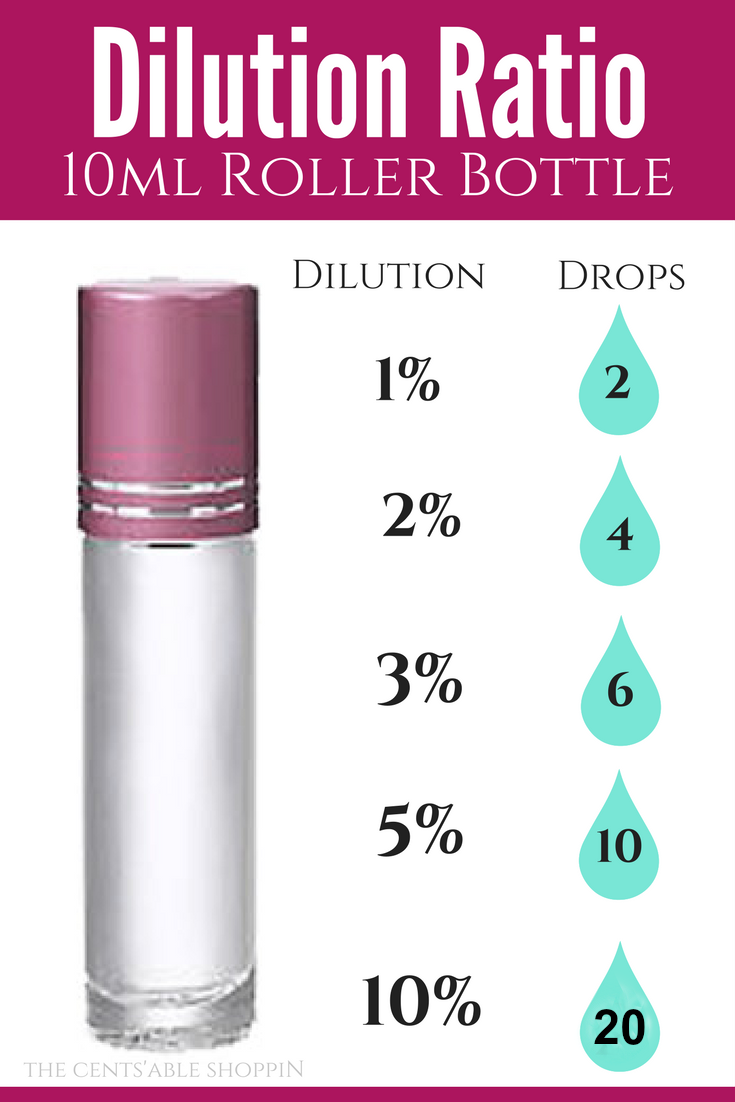 Do you have a favorite essential oil roller blend for back to school?
If you don't use essential oils, have you ever thought of incorporating them in your Back to School routine?