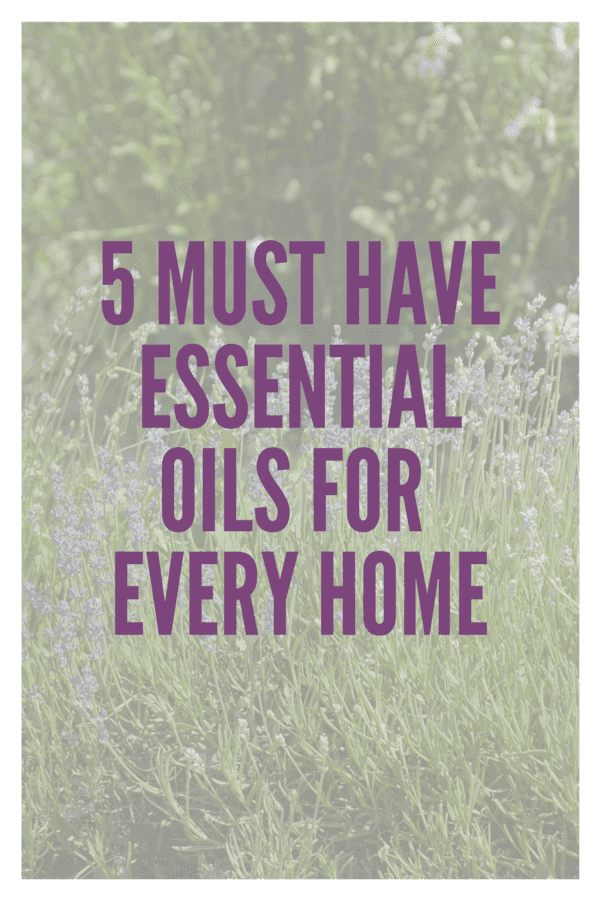 There is no question that summer is one of the most testing times to be in Arizona – if you are not in Arizona and you are in another area of the country, summer is usually associated with mosquitos, trips to the lake and humid temps.
Maybe… a trip to the beach – if you live in Florida or California, or the Carolinas.
It's now fall for many areas of the U.S., and while many are getting ready to pull out jackets and gloves, here in Arizona, we're still in flip flops. What a long hot summer it has been – and even though we're technically in "fall" now, it's still kind of summer here in our beautiful state.
It might not be in the triple digits like it was a few short months ago, but it's still hot y'all – upper 90's, and I still have to crank the AC on in my truck when I get in.
No matter where you live,there are many ways to cool off so you can keep your sanity. Here in Arizona we can cool off with a family entertainment pass with over a dozen ways to keep cool. We can jump in the car and visit any of over 10 places to cool off with the family... or visit our nearest city pool or splash pad.
One additional way you can cope with continued hot temps is with essential oils.
Believe it or not, they can play a tremendously beneficial role in keeping cool, helping your body and fighting those outdoor annoyances to allow yourself to keep your sanity.
But why Essential Oils?!
Some of us have jumped into this voodoo world of essential oils – in fact, I jumped in just over 3 years ago. I have saved many a catastrophe with one bottle or another. Birthed two babies and healed up quite nicely… reached for essential oils to allow me to support healthy breastfeeding with my babies, and last month reached out to them when I had a complicated issue arise where my local MD was quick to turn to a not-so wise path.
We are all part of a circle of friends, and in our little circles we are overwhelmed by what others tell us what works and doesn't work. Essential oils worked so poorly for me in May of 2014, that I kept purchasing oils here and there over the next 3 years… just because I had money to dump into these bottles over, and over again. In fact, I read article after article about them being nothing but hype, despite medical journals and research telling me otherwise.
One of the issues is that once I found essential oils, I wanted them all. I felt like I need to have every single essential oil on hand to fix the 1,003,495 ailments my kids seemed to experience. If I couldn't have every single oil then I wasn't really serious about these oils, which meant I would fail miserably during the next zombie apocalypse.
Let me be honest: we get so excited by beautiful bottles, marketing campaigns and the understanding that we cannot be healthy without taking a myriad of supplements, power drinks, protein packs, and skin products. And sure, it's true that each oil has a distinct purpose … and supplements can be an amazing thing, but telling yourself that you have to spend oodles of your paycheck to get healthy isn't realistic or practical. In fact, it's not even affordable for the majority of Americans – rightfully so.
You don't have to spend tons to be healthy.
You just need to make better choices.
We have been debt free for years, but many other families are struggling to fund their savings, kids college fund and pay down bills – I completely understand the feeling because we were there years ago too. It's hard, y'all – and in the midst of it all, you want to provide a healthy lifestyle for your family with good food choices, and toxic free beauty and health care. I get it – I feel the same way too.
So what do you do, when you are on a limited budget, but you want to power through a hot summer with essential oils to help your wellness? It's not complicated at all – there are a basic few essential oils that you can use for almost anything, that won't overwhelm you, but will encourage you to take a better approach to your health (and cool down at the same time).
5 Must Have Essential Oils
I've been using essential oils for 3 1/2 years – I can DIY everything from our deodorant to pest repellent, dishwashing detergent, laundry soap and even diaper rash cream.
But let me tell you a secret: I have an essential oil stash that that others would envy. However, a good majority of them are not open and are just sitting on the oil rack – not because I don't like them but because I just simply don't use them. Lets be real: one should never assume that each essential oil can be used for one ailment. It's not realistic and it's certainly not affordable for most.
So lets talk about the 5 essential oils every house should have, that are multi-use, that will allow you to experience essential oils without breaking the bank. After all, most of us are on a pretty tight budget, but we all share the common goal of keeping our family as healthy as we possibly can.
Lavender Essential Oil
Lavender is that essential that is relatively inexpensive, and probably the most versatile. Check out over 500 studies on Lavender .. that can help you from everything to respiratory support, to supporting a healthy rest, helping you cope with your monthly cycle (women), supporting healthy emotions (ie. occassional stress), and even more, it's track record with anything and everything involved with your skin.
How to use Lavender:
Add a few drops to your diffuser at night to support healthy rest – or, add a few drops to a roller bottle to roll on feet bottoms of yourself and the kids to help them rest comfortably too. It's great to add to your homemade body wash, and you can add to your scalp for healthy hair. Even better, during the summer, add to distilled water with a pinch of epsom salt and use it to spray your arms and legs when outdoor annoyances can get the best of you.
Peppermint Essential Oil
Peppermint is undeniably one of the second most versatile oils next to Lavender. Not only can it help with supporting healthy digestion, it's great for sore muscles when combined with coconut oil, and can help support healthy elimination. It will do wonders to support a healthy immune system in the toughest of times.
How to use Peppermint
Peppermint can be added to your diffuser to help you focus during a big test, lots of homework, or when you simply need to support a healthy energy balance. Combine a few drops of Peppermint with distilled water and a spoon of aloe vera gel in a spray bottle for a cooling spray that you can take with you to the waterpark, or when you are out and about at splash pads. Even more, add a drop of Peppermint to your toothbrush when you brush morning and night to support healthy breath and healthy gums. It's great to use combine with aloe vera as an after sun cream too. Or, if you are in need of a chest rub, add a drop or two to coconut oil and make a chest rub.
Purification Essential Oil
Purification is made up of six essential oils for the ultimate weapon against odors. Citronella, Lavandin, Lemongrass, Rosemary, Myrtle, and Tea Tree work together to create a refreshing, bright scent that keeps you and your family happy and comfortable. It's great for indoors and outdoors and lately I have been adding to my laundry and my dryer balls to keep my laundry smelling fresh.
How to use Purification
Purification can be added to a diffuser when you need to banish the stench from your kitchen after cooking fish. OR, if you have teenagers with a stinky room or shoes, it can be added to a spray bottle with a pinch of epsom salt and distilled water and made into a non-toxic room spray. That same spray bottle of Purification can be tote outside or to events with you as you spray on your body for outdoor annoyances. Mix a few drops of Purification with baking soda and sprinkle on carpets to freshen them up. OR.. mix a few drops of Purification with Tapioca flour and use as a foot powder for stinky feet.
Thieves Vitality Essential Oil
Thieves Vitality combines Lemon, Clove, Eucalyptus Radiata, Cinnamon Bark, and Rosemary essential oils to offer wellness and support for your immune system. If you aren't sure whether or not to believe that Clove can actually help support a healthy immune system, you might want to disregard this study on PubMed that mentions it's efficacy. You know.. because oils don't work anyways. Thieves Vitality is exactly the same as Thieves Essential Oil, with the exception of the white label – which signals that it has been approved by the FDA for internal use. Y'all, the FDA knows that some people need that visual ;)
How to use Thieves Vitality
Thieves Vitality can be added to a veggie capsule when you are looking to support your immune system in a trying time. Perhaps that's when the kids go back to school, or when a co-worker decides to come to work and cough all over everyone at the office – because lets be real, not everyone has common sense to stay home. Thieves Vitality can also be added to some distilled water and gargled after brushing. Or added to your toothbrush to support healthy gums. One of my favorite ways to use it is in homemade banana bread – yum!
Lemon Essential Oil
While I'd like to think my kids are the only ones that love to pull black sharpies out of thin air and write on walls when I am in the shower, something tells me that I'm not alone in my mom struggles. It's real, and it happens. Lemon has gotten sharpie off of our white cabinets in the kitchen, and saved me many struggles scrubbing pots and pans of food that I have burnt from an inability to multitask efficiently. Lemon essential oil is cold-pressed from the rinds of lemons, giving its aroma all the brightness of the freshly picked fruit.
How to use Lemon
As mentioned, it's one of the best oils to help you rid permanent marker from walls. When you are dealing with a nasty pan, it can help you clean it up in no time without an overwhelming amount o effort. You can add a few drops to your laundry, and it's wonderful to add to homemade cleaners for kitchen counters, bathrooms, walls, and more. When added to the diffuser with Peppermint it's uplifting and can help you power those days that you are dragging from the hot heat of summer.
Obviously I love my oils and if you love oils too, the last thing I would want to do is limit you. If you love the beautiful bottles and strive to collect each and every oil known to man, then feel free to do that – I will not stop you. However, if you are on a budget and can't afford to be an oil hoarder, it's ok – these 5 oils should be in everyone's cabinet.
Because in the end, you'll have the ability to take care of most every issue for your family with any of these 5, and still be able to pay for life's other obligations – kids, mortgage, college funds, and most importantly – your savings.
Disclaimer: Please remember, I am not a doctor. I am a mom. If anything, I'm a mom that's trying to keep my family healthy and happy, but also a mom that understands that we must be realistic about our finances too. Please be familiar with my disclaimer:
Nature of this site: This is a personal blog, with changing content, that includes conversations and comments. Opinionated content: This blog contains opinions and doesn't reflect the opinions of any organization we are affiliated with.
Terms of use: Any information presented on this blog is accurate and true to the best of my knowledge – however, there may be omissions, errors and mistakes.

Harmless clause: It's important that I mention that information presented on this blog is for entertainment and informational purposes and shouldn't be seen as a type of advice – whether medical, legal, tax, emotion or other. If you rely on the information on this blog alone, you do so at your own risk.
Not a professional: I am not a medical or finance professional – this information presented should not be taken as medical advice. Always consult with a professional before taking any kind of action.

Reservation of rights: Lastly, I reserve the right to change how this personal blog is managed – I can change the focus or content of this blog at any time.