Help your kids transform a plain, white canvas into festive holiday handprint canvas art – a simple craft that's perfect for showcasing at the holidays!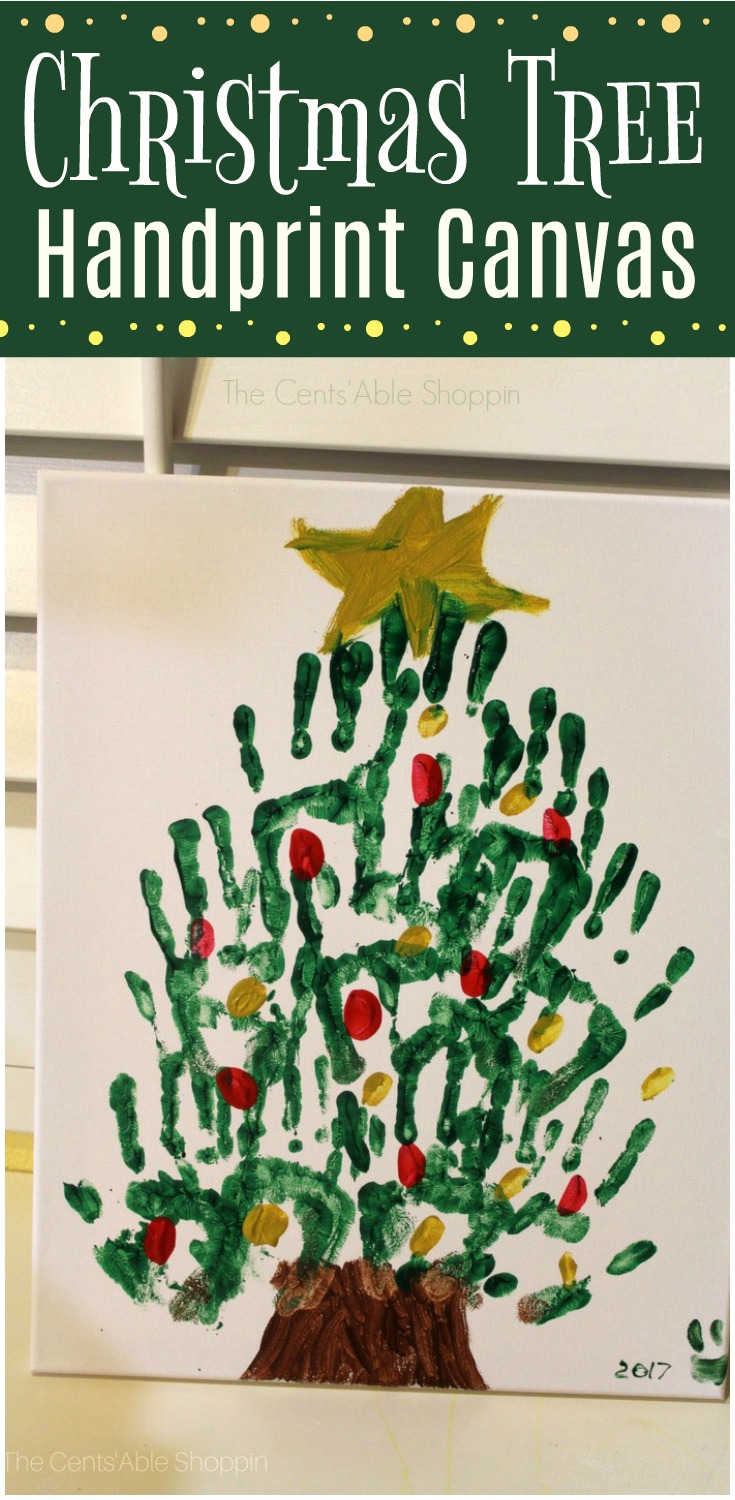 This holiday handprint canvas is such a fun activity to foster creativity and expression into something you can hang up on the wall in anticipation of Christmas.
In our case, this was a fun homeschool craft that all of my kids were ready to dive into. (I say that literally too — I had to hold my kids back from painting the entire house!)
Stop by your local Hobby Lobby to grab some inexpensive tempera paints, a multipack of white 16×20 canvas hangings, and a few single paintbrushes – that's literally all you need to get this project started. You'll want to lay out newspaper or an old towel on your tabletop.
Have several towels near the sink to ensure that paint doesn't get all over the kitchen as they wash their hands too.
We have a white kitchen and I'll admit that I was in such a panic with paint. Thankfully, tempera paints are washable – at least the variety we picked up. Whew!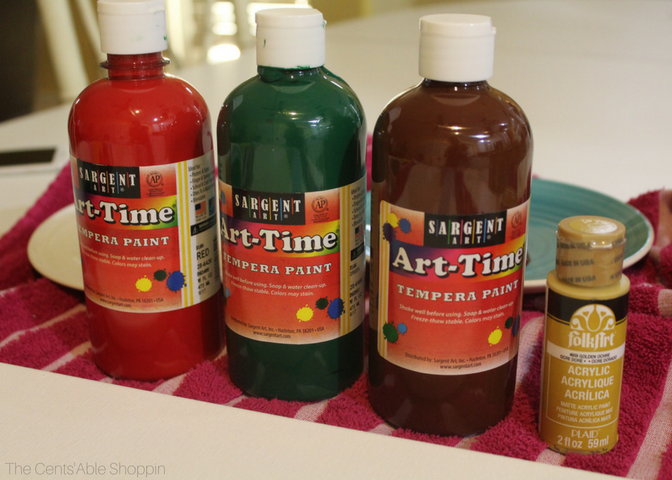 Christmas Tree Holiday Handprint Canvas Art
Gather the following materials from your local craft store.
Materials:
green, red, and brown Tempera Paints
yellow acrylic paint (unless you can find gold tempera paint)
single paintbrush
white 16×20 plain canvas, often sold in a multipack
a few plates – paper plates work well if you have them
old towels or, newspaper to lay down and protect your surfaces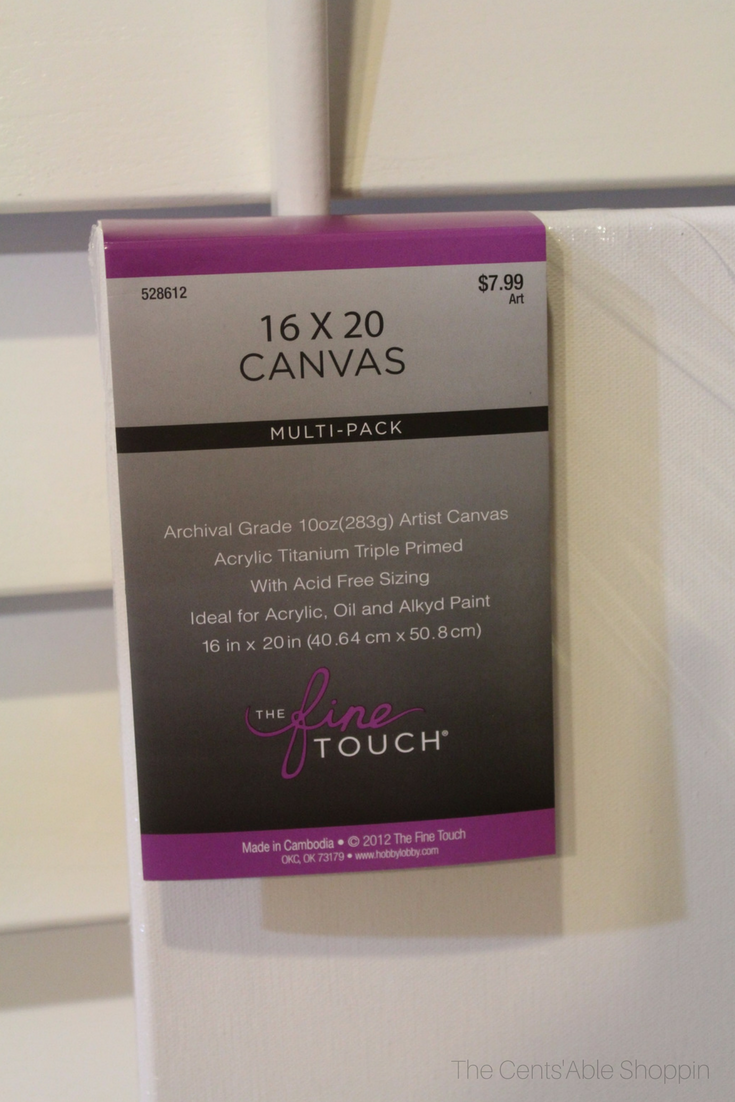 If you are lucky, you might just find everything on sale at your local craft store. Check your local store ad for the week. When we made our canvas, the tempera paints were just over $1 for a 16 oz bottle, and the multipack of white canvas hangings were just $5.99
Getting started
Spread out newspaper or a few towels on a flat surface like a kitchen table.
Put out plates (or paper plates) on the table, and squeeze some of the paint on each plate. Go easy on the paint — we didn't use much at all.
Have one child use a paintbrush to paint a stem for the trunk of the tree. Then, have each child place their hand in green paint, and rub two hands together to ensure that the paint is well distributed on their fingers and palm.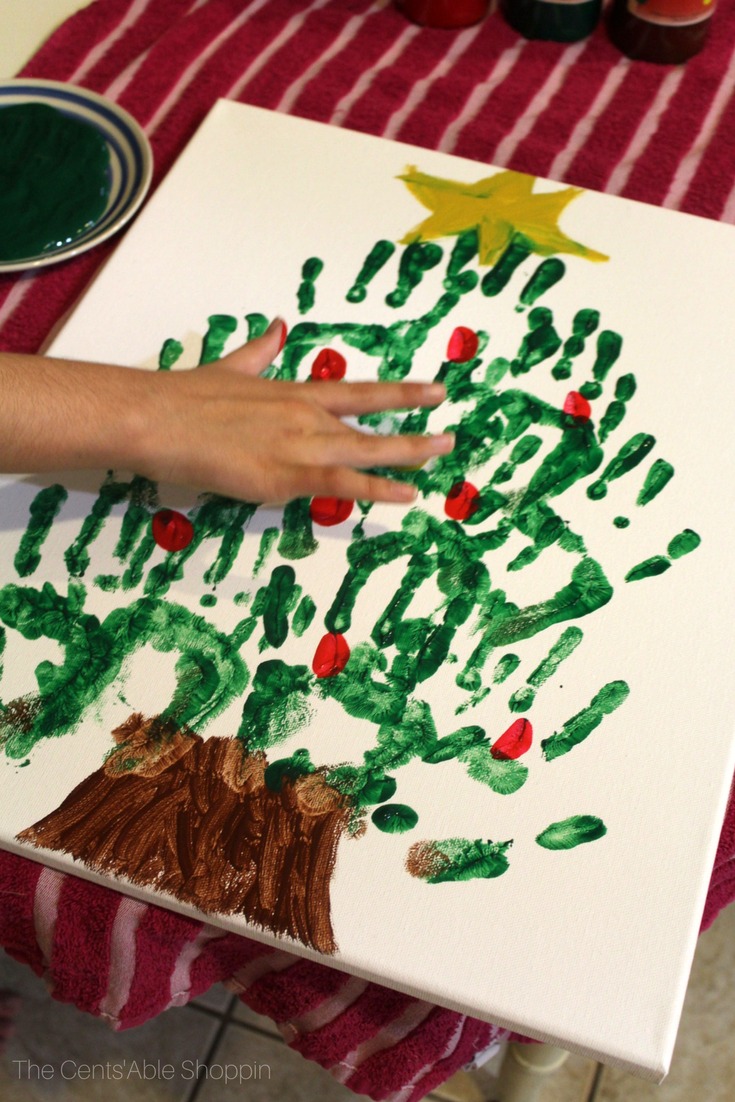 Place the hand on the tree. Our oldest is 11, so we did 4 hands for the bottom, then 3, then 2, and then 1 at the top. If you have smaller kids, you may have to adjust to apply another layer of handprints! Roll the hand back and forth to make sure the palm leaves an imprint, too!
Allow one of the children to paint a gold "star" at the top of the tree. Then, wash hands, and return to the table – allow each child to dip their thumb in the red & gold paint and thumb on some ornaments, randomly around the tree.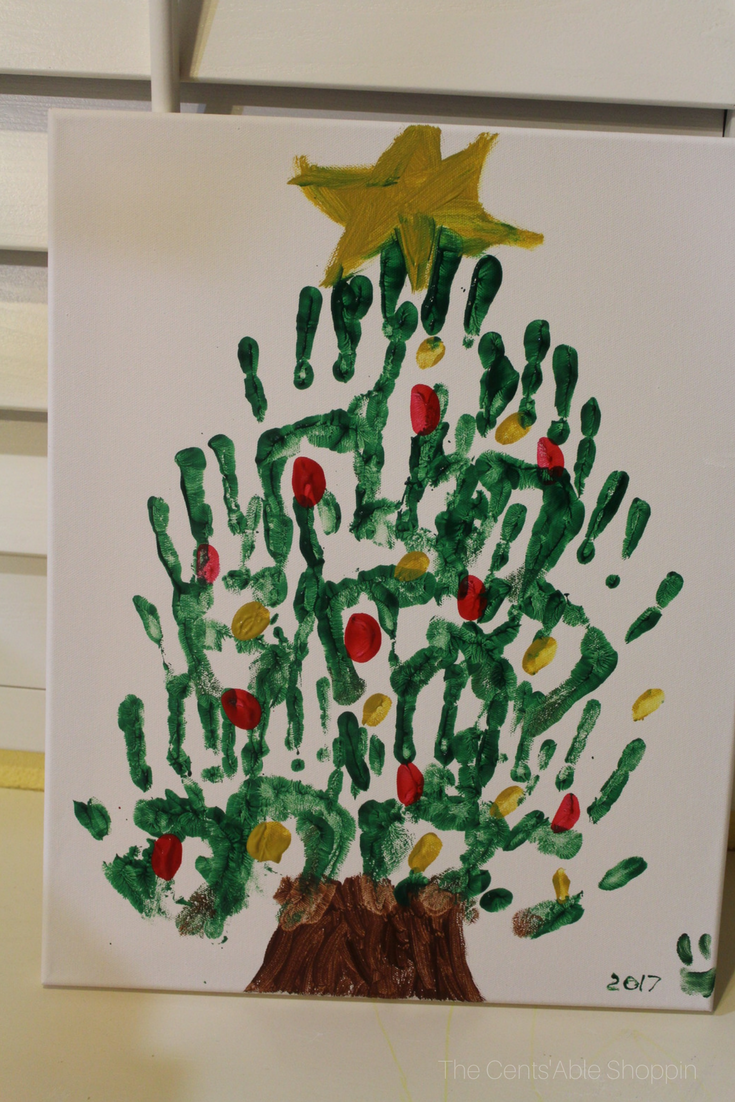 Stencil on the current year of the project (our kids wanted to put a smiley face on the date, too) and allow to dry before hanging.
Have you ever done handprint art with your kids? If not, it's very fun, and the kids get a sense of immediate gratification. Hang up this canvas and showcase their artwork through the holiday season. Or, encourage the kids to make one for each grandparent as a gift!