This Cupid's Arrow (Pencil Valentine) is the perfect alternative to candy this Valentine's Day! Grab the printable and step by step instructions!

Kids in school will more than likely be celebrating the Valentine's Day holiday with an exchange of Valentine's treats, cards, and even a Valentine's Day party in class – if you are a parent, you'll certainly have to supply them with a box or two of cards for them to take in.
You might even have the opportunity to supply snacks, plates or even beverages to the kids along with volunteering for your child's classroom, too.
Buying Valentine's Day cards usually requires running into your favorite big-box retailer and standing in front of an aisle of endless varieties… it doesn't necessarily have to be complicated. Or expensive. But it's mind boggling how upset a child can get because you came home with Emoji Valentine's instead of Minion. Oh my gosh.
Thankfully, you can be creative without actually having to "be" creative (if that makes sense!)
These Cupid's Arrow Valentines are perfect for kids in grade school – not only are they an alternative option to the traditional candy-type Valentine, they are inexpensive too! Head to the Dollar Spot at Target or visit your local Dollar Tree for Valentine's Day pencil options – usually you can pick up 8-12 in a pack for just $1.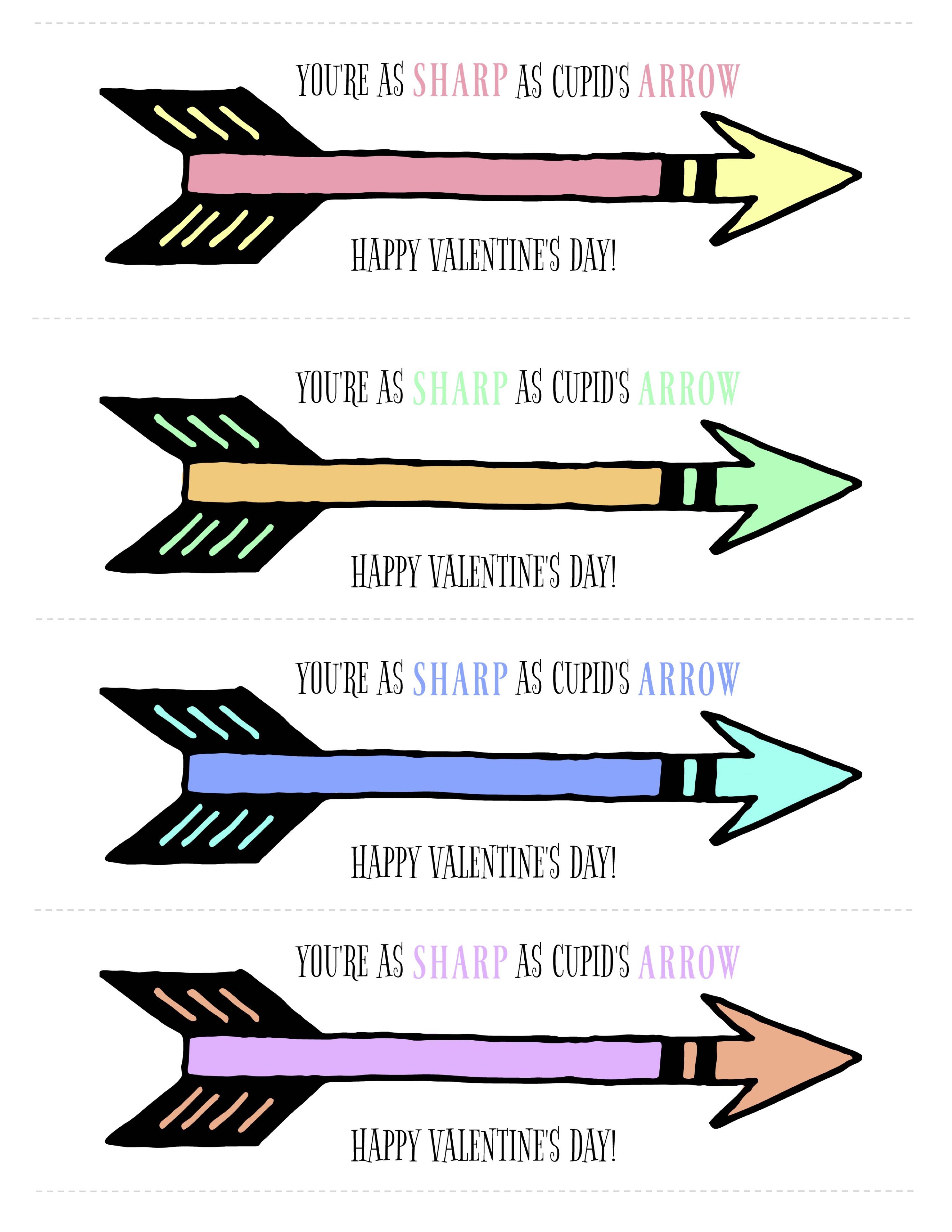 Print this Cupid's Arrow Valentine on cardstock and combine with sharpened pencils and washi tape for a fun Valentine alternative.
Terms of Use: You are free to print and use this file, however, it may not to be sold or used for commercial gain. You are welcome to share/pin a link to this page, but the actual file may not be offered for download on any other website or blog.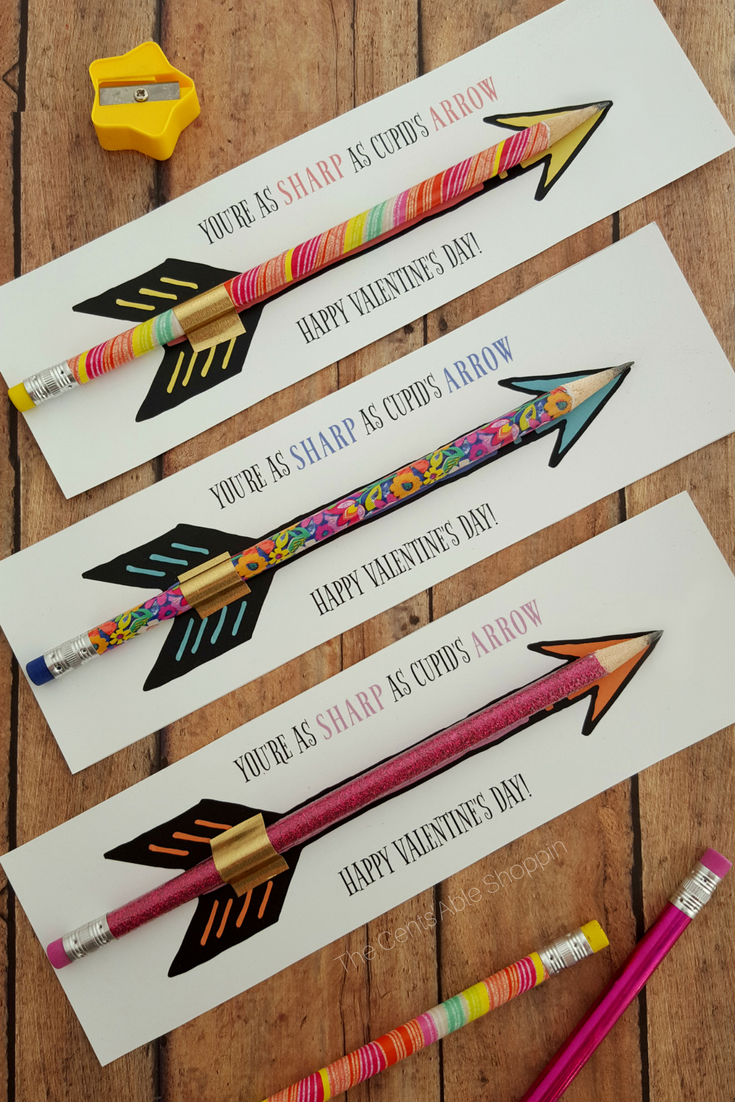 Cupid's Arrow Pencil Valentine Printable
Materials:
Printable (best printed on white cardstock)

Sharpened Pencils (Target's $1 section/Dollar Tree are great places to look for VDay options)

Scissors

Washi Tape (affiliate link)
Cardstock (affiliate link)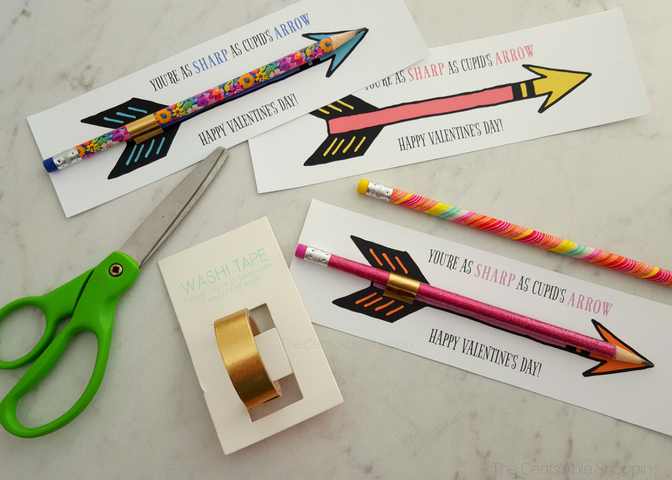 Directions:
Use scissors to cut along the dotted lines on each valentine.

Place a sharpened pencil over the arrow – lining up the sharpened edge with the tip of the arrow.

Place a piece of washi tape over the pencil and press it to attach it to the paper.
That's it! If you should want to note To: and From: on the Valentine, it's best to do so before you washi tape the pencil on the craft, so as to provide a flat writing surface.