An adorable DIY Hair Tie Valentine that is inexpensive to make and easy to put together – the perfect non-candy Valentine for your child's to give!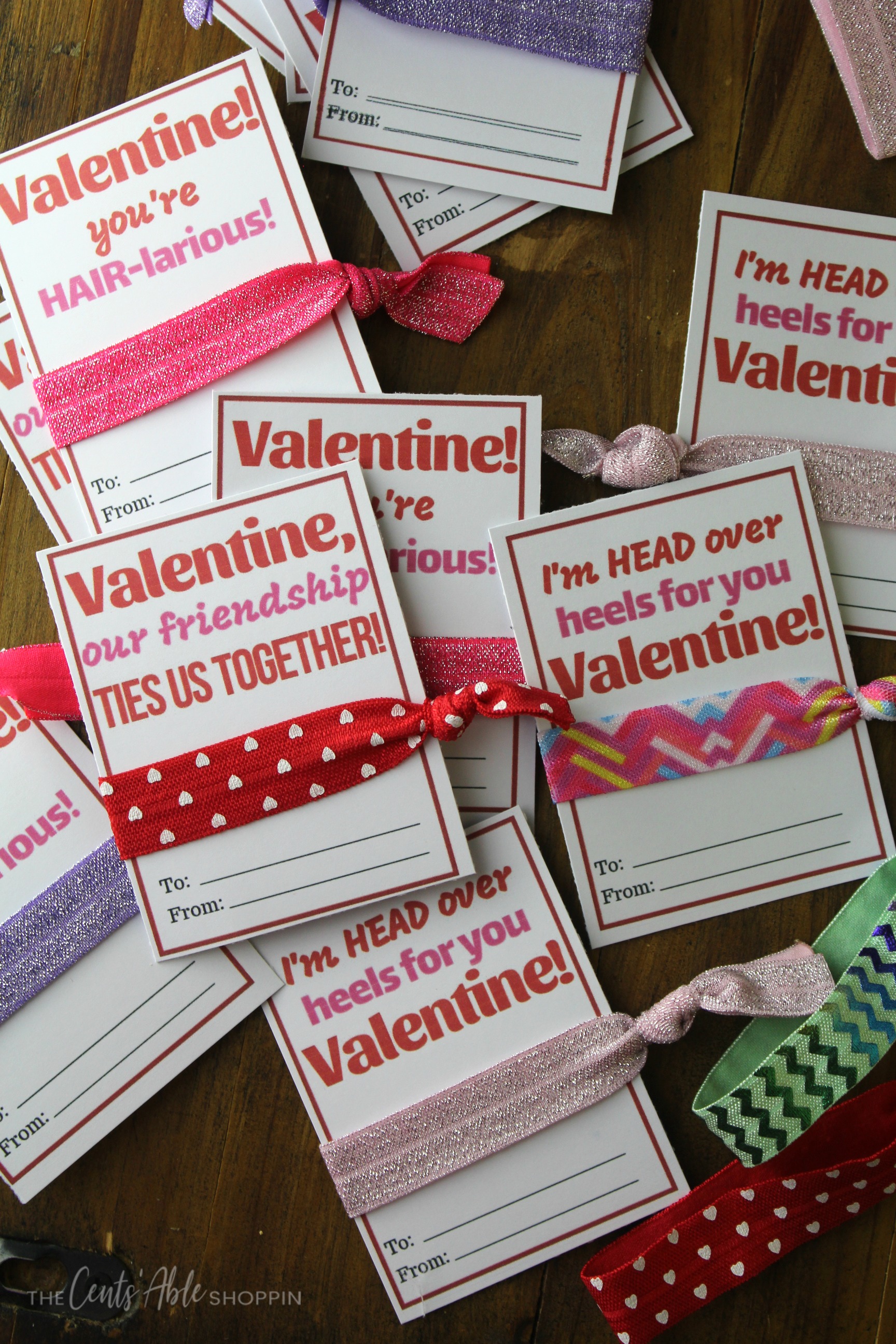 With Valentine's around the corner, there's always room for another fun Valentine DIY. Every mom of girls knows that hair ties are a must for any girl-populated household.
(And every mama knows that there is no such thing as too many hair ties!)
With 4 girls in my house, hair ties are a hot commodity. Though we have piles of them, they seem to disappear faster than ever. Really though — where do hair ties "hide"?" They might just be as bad as socks… that never find their true pair once they hit the laundry.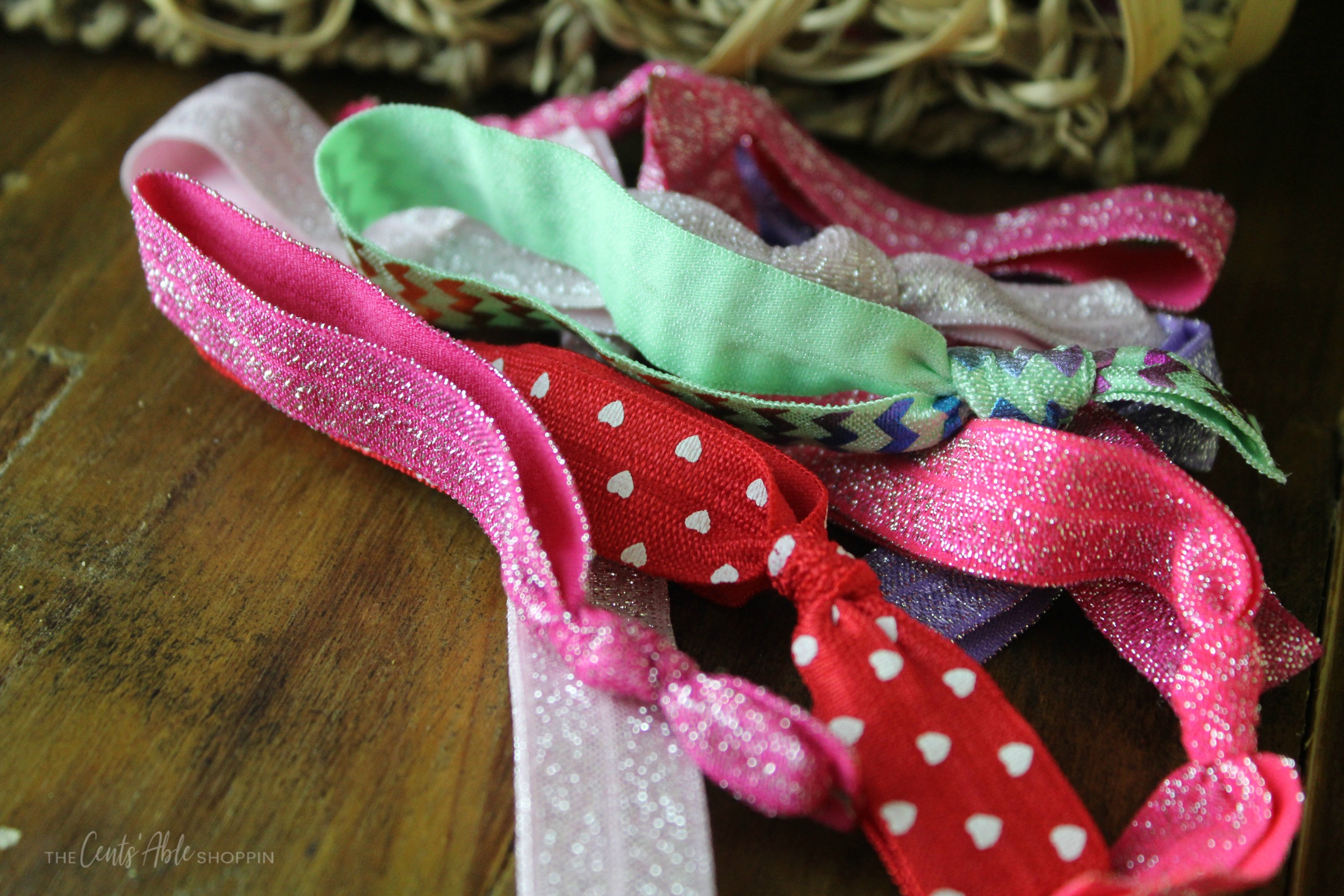 These hair ties are popular with girls of all ages. While you can typically find them at boutiques and Etsy shops, they are super simple to make yourself. All you really need is a letter-size piece of paper, scissors, 5/8″ elastic and a cheap lighter.
Follow our tutorial to make these fun no crease hair ties as part of this DIY Valentine, too!
DIY Hair Tie Valentine
These hair ties are super inexpensive to make ~ for just a few dollars, you can have 30+ hair ties. Pair them up with the printables below to make these adorable hair ties for your child to take to their Valentine's party!
Supplies needed:
Print out any or all of these Valentines (9 per page)
Then you'll need:
Terms of Use: You are free to print and use this file, however, it may not to be sold or used for commercial gain. You are welcome to share/pin a link to this blog post, but please do not upload the printable file directly to Pinterest or any other blog/website.
To Assemble:
There will be 9 per page so print as many times as necessary in order to have enough Valentines for your child's classroom.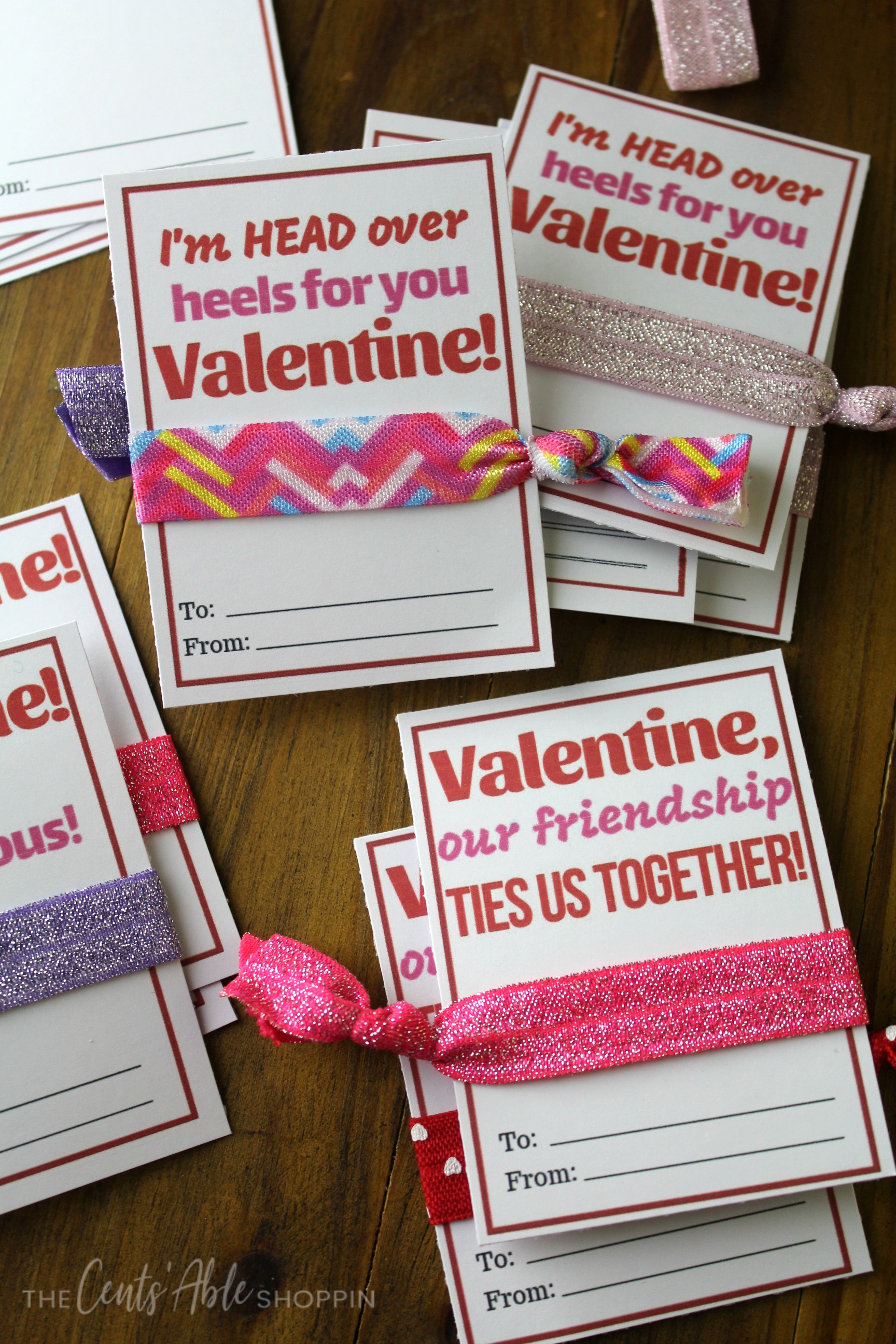 Cut the cards using a paper trimmer or regular scissors. Have your child write their name on each Valentine. and then wrap one or two hair ties on each one. Once the hair ties are on, tuck them in their own ziploc bag (optional).
Then gather them up in a big bag so your child can pass them out at their Valentine's party at school.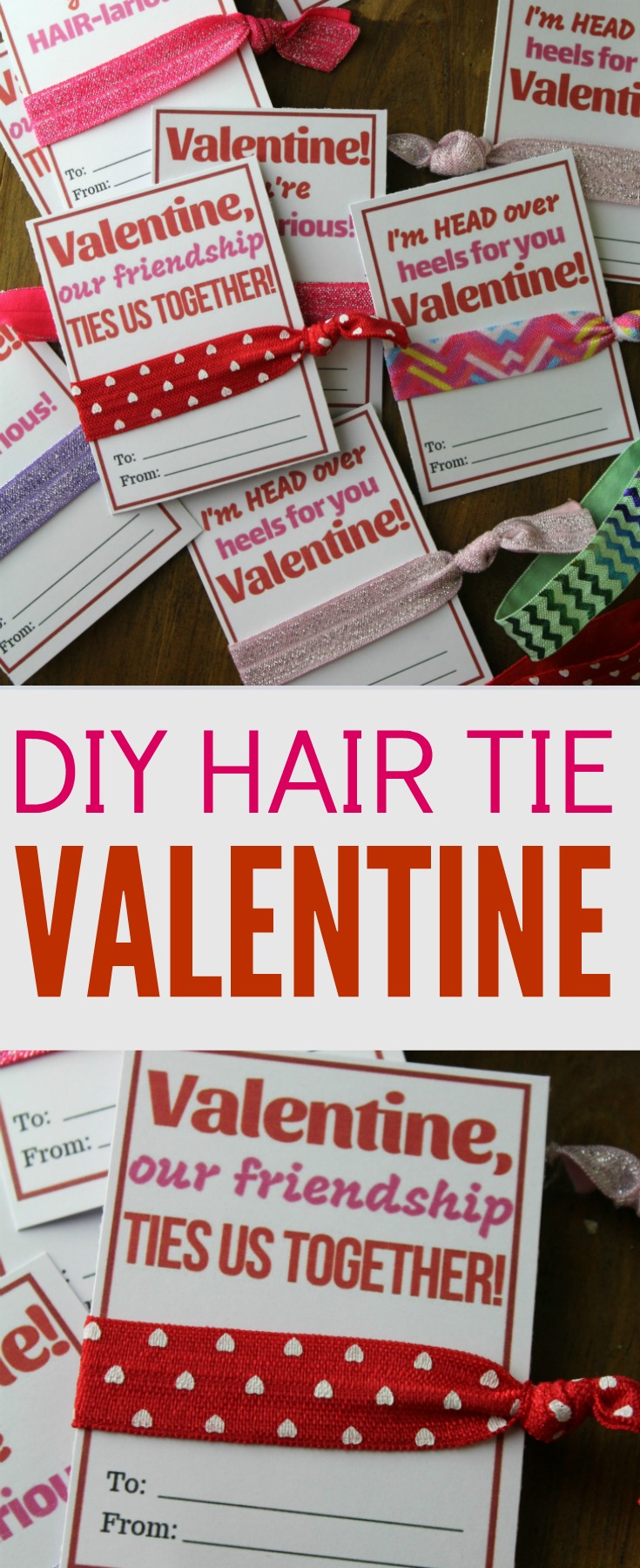 These cute DIY Hair Tie Valentine's are great for girls to give to their best friends, girls in class, or mix and match it up.
Hand out the hair tie Valentine's to the girls and these fun Rubik's cube Valentines to the boys.
Don't you think this fun Valentine is adorable and simple? Even better, the hair tie can be washed and used over and over.. making it such a lovely gift!