Grab some perler beads and have some fun making this festive Perler Bead Christmas stocking! It's the perfect holiday craft for kids of all ages!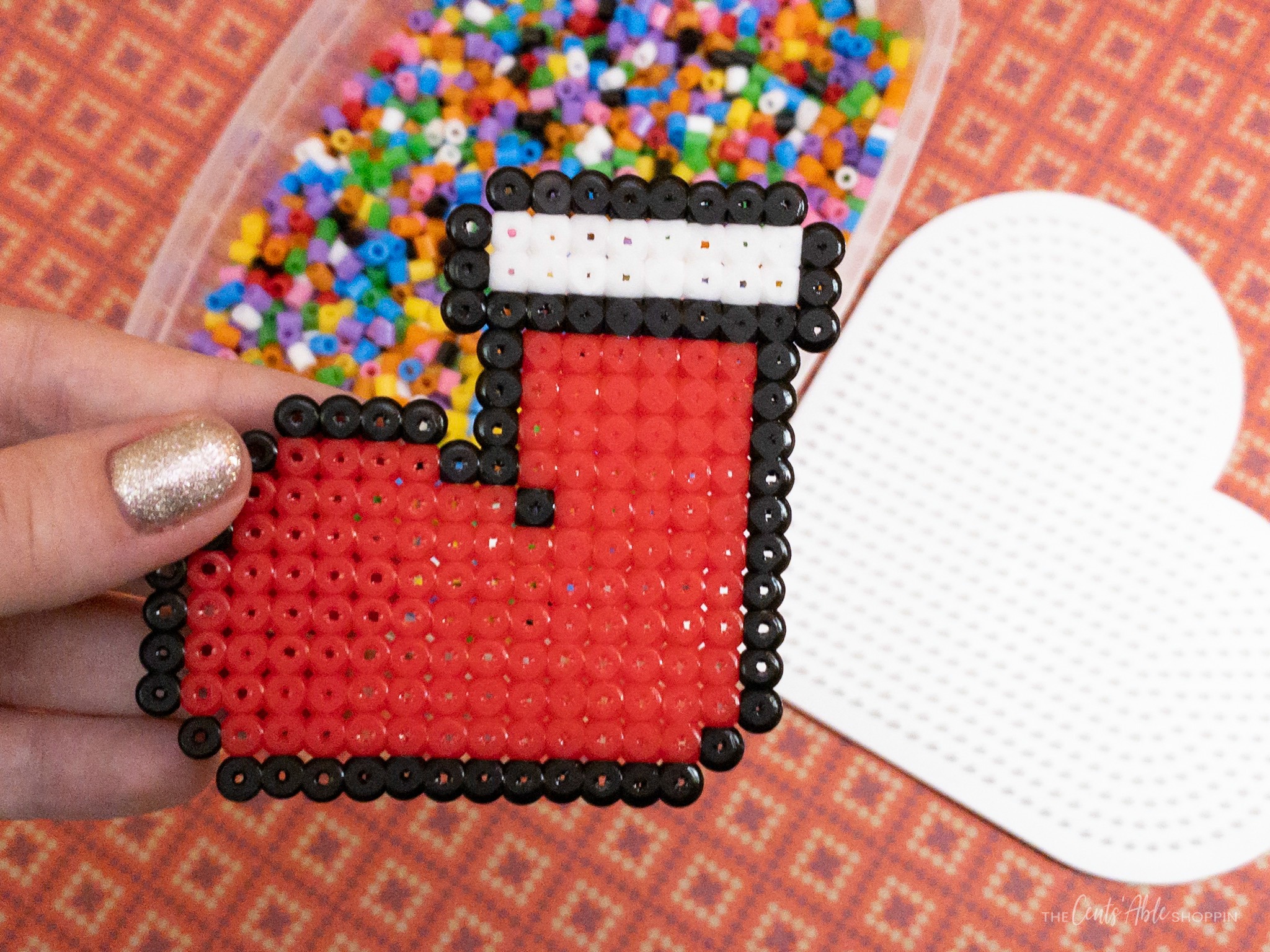 Perler beads are such a fun activity for kids (and even adults!) of all ages. From rainbow perler bead projects to perler bead earrings, they are the perfect solution to a rainy day.
Christmas is always a fun time of the year for kids. As soon as fall temps start to drop, fall crafts start popping out of the woodwork. This perler bead Christmas stocking is a fun activity for kids over Christmas break.
The stockings can also be turned into unique keychains and even gifted to family or friends.
Perler Bead Christmas Stocking
Three colors is all it takes to whip up this Perler Bead Christmas Stocking. Ready to do it? Then grab your perler beads and lets get started!
(Disclaimer: This post includes affiliate links for items at no additional charge to you.)
First, gather your beads and count out each color required:
Black Perler Beads – 63
White Perler Beads – 16
Red Perler Beads – 121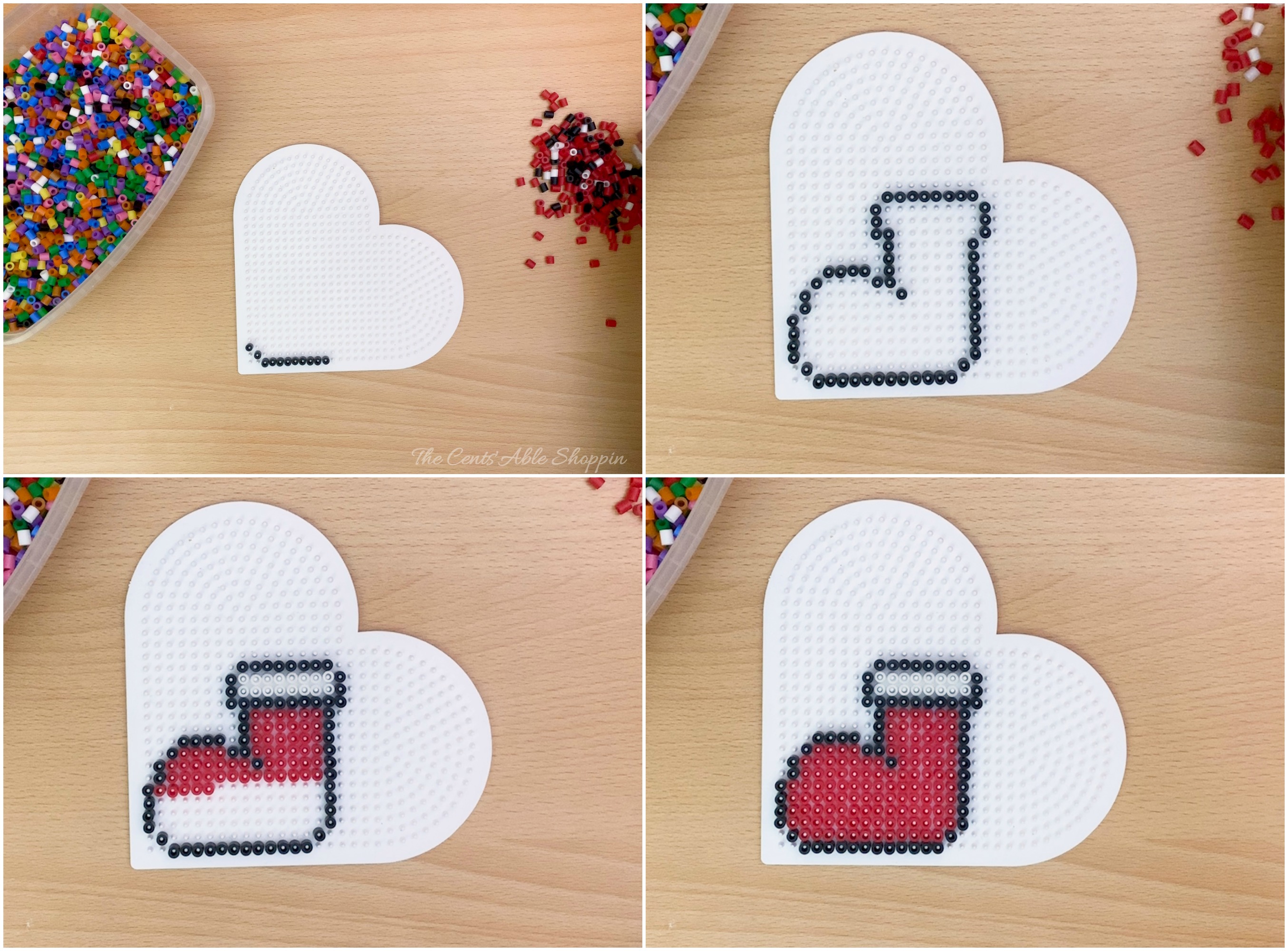 Get started by laying out all of your materials on a flat surface. I like to lay a clean terry towel down to prevent the beads from rolling around the table (and onto the floor!)
You'll start the layout of the stocking with black perler beads for the stocking outline. Then alternate to the red, and finish up with the white..
Once you have completed the stocking, lay your wax paper atop and gently press with a warm iron for 30-35 seconds. Avoid over-pressing because the beads will melt.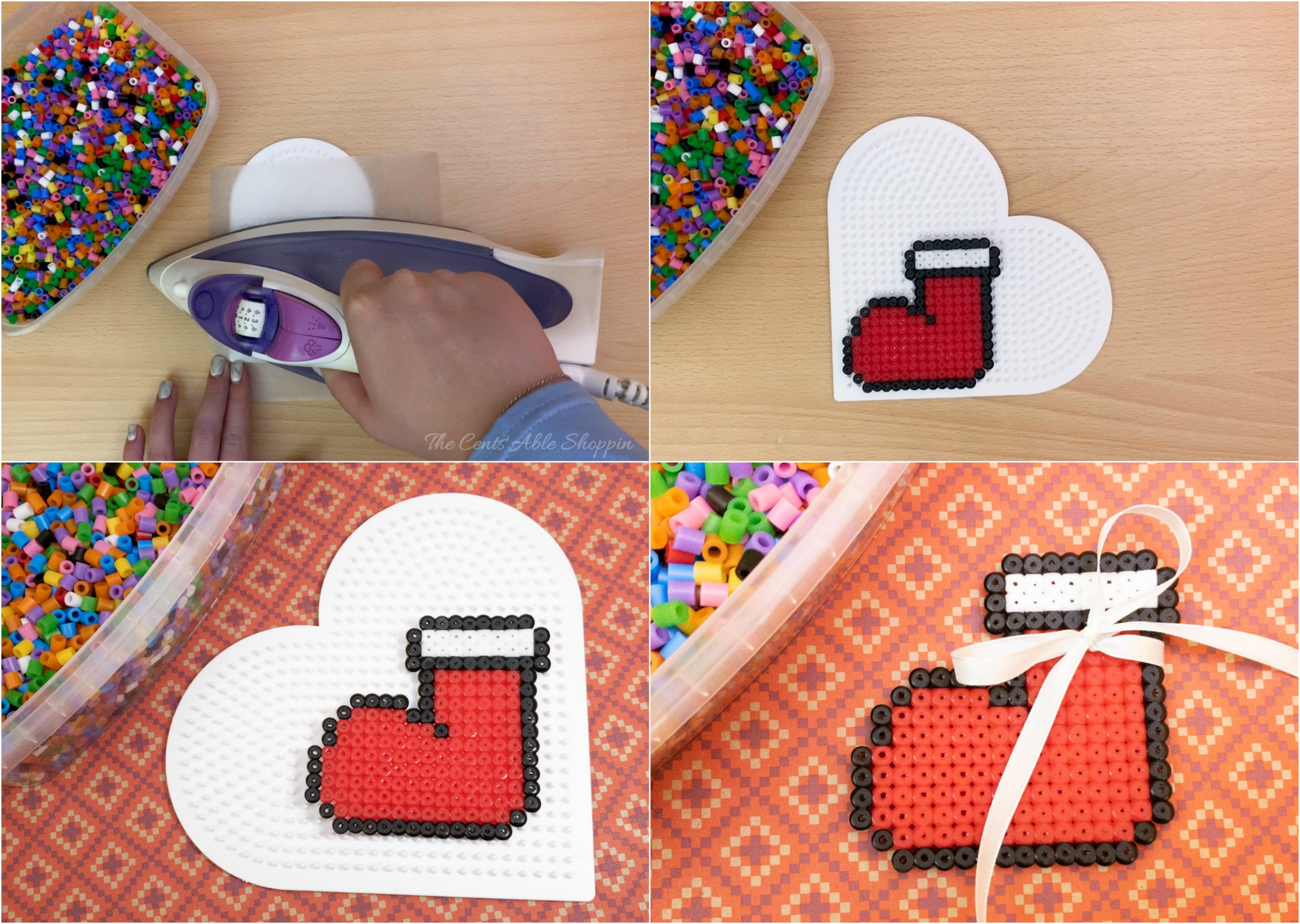 Allow the wax paper to cool. Then flip the beads and gently iron the other side (20-30 seconds). Once you are done, repeat the process for additional stockings.
Feel free to use a hook to hang the Christmas stocking on a window or even add a keychain.
Looking for more perler bead projects?