Our four legged friends are amazing – but every so often, they can struggle with pet odor. Whip up this simple stinky dog spray for your furry friend!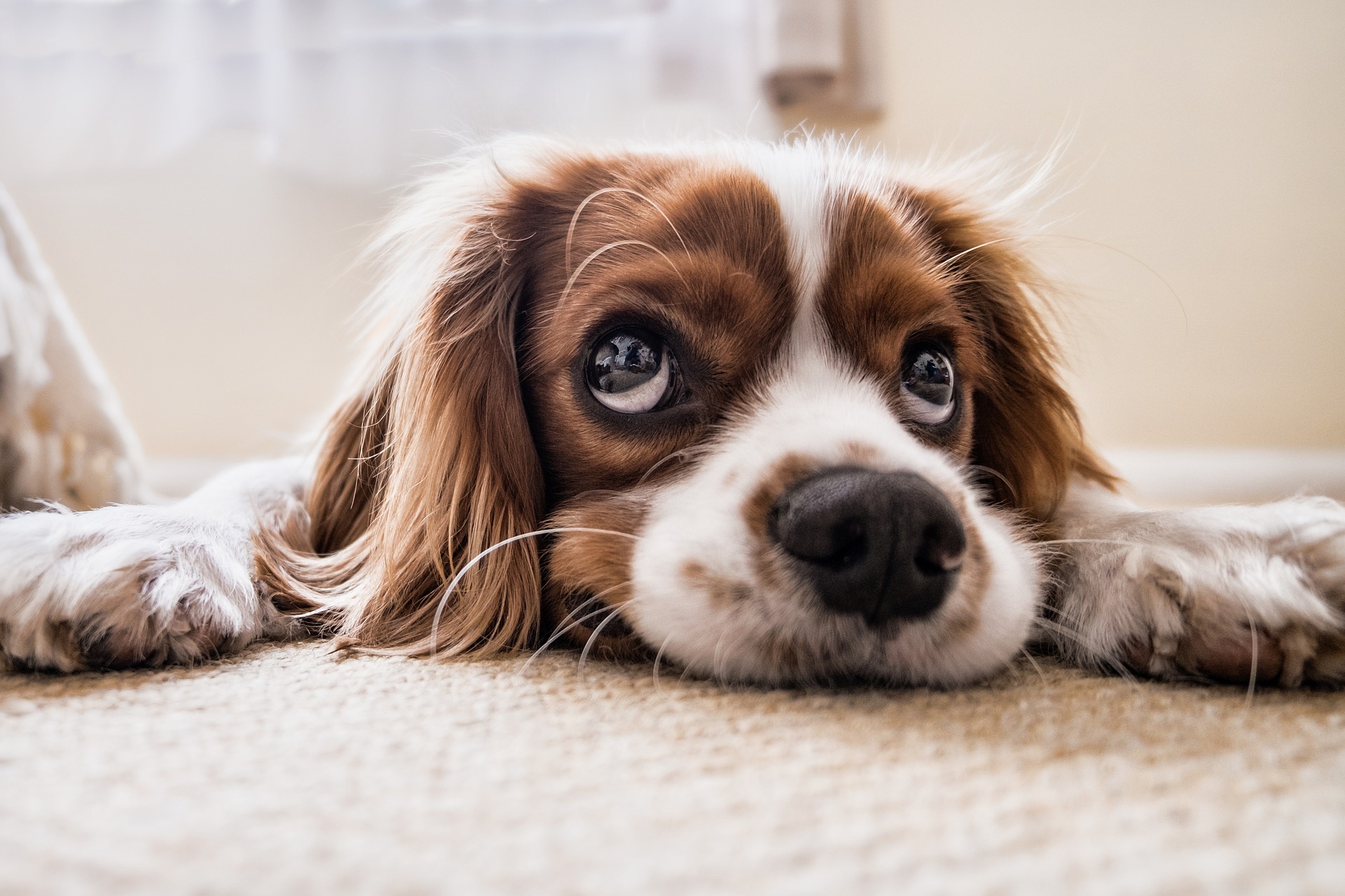 Our furry four-legged friends are amazing. They are always there for us when we need them the most. They also love us like crazy.
Being able to come home and relax with them on the couch is wonderful in itself. However… that might not be the case if they stink.
That's why this Stinky Dog Spray with Essential Oils can be an effective way to keep things smelling wonderfully so that you can relax and enjoy the company of your furry friend.
Plus, essential oils can help keep those pesky fleas away which is always a bonus!
Store bought sprays are definitely available, but they are also a no-go if you are trying to take a natural route.
Best Essential Oils for Pet Odor
Although essential oils can be used on pets, dogs are quite sensitive – as a result, its best to select oils that are safe for dogs.
Lavender essential oil
Citronella essential oil
Cedarwood Atlas essential oil
Lemongrass essential oil
Sweet Marjoram essential oil
Rosemary essential oil
Cypress essential oil
Lavender essential oil
Neroli essential oil
Essential Oils are very powerful so they should always be used mindfully and with lots of care.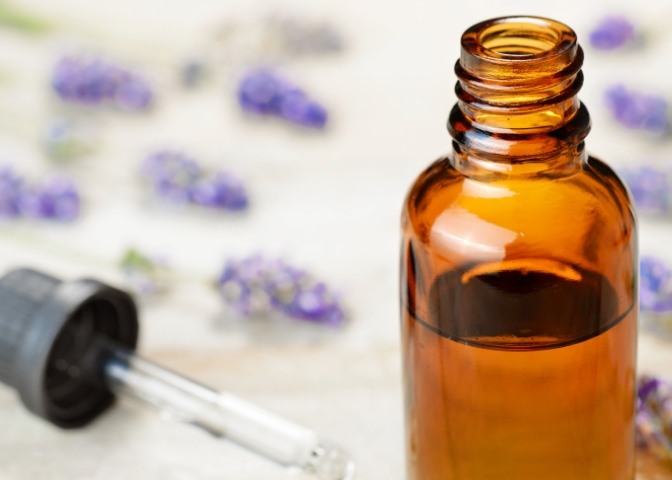 Always try to keep in mind that you should use them under the same guide that you use them on yourself. Consider the size of the animal when mixing or diluting a mixture.
Stinky Dog Sprays & Critter Tamer Spray:
Making a simple stinky dog spray is as easy as pulling together a few simple ingredients in a glass spray bottle. Before using this dog spray, please do a small test on your pet.
Spray on a small patch of fur; monitor for up to two hours – if there is no adverse reaction, then it's safe to use. If, however, you find irritation, then avoid the spray. Just like we can be sensitive to certain ingredients, they can too.
Stinky Dog Spray:
6 drops Lavender essential oil
6 drops orange essential Oil
1/4 C. witch hazel
Top off with water in an 8 oz glass spray bottle with trigger (find here)
Critter Tamer:
5 drops Lavender essential oil
5 drops Citronella essential oil
6 drops Lemongrass essential oil
4 drops Orange essential oil
1/4 C. witch hazel
Top off with water in an 8 oz glass spray bottle with trigger (find here)
Directions:
Add the witch hazel to your spray bottle, then carefully add your essential oils.
Top off with distilled water.
Close the bottle and shake well to combine.
And your DIY Dog Spray is ready to use.
To use, spray around your dog at a safe distance. Avoid spraying on your dog's eyes, ears, mouth or nose.

Tips:
Do not ever use essential oils undiluted.
Do not allow your pets to ingest essential oils.
If you do not feel comfortable using essential oils around your dog, I recommend using a hydrosol. Hydrosols are available in rose, lavender and more – they can be sprayed directly on your dog's fur.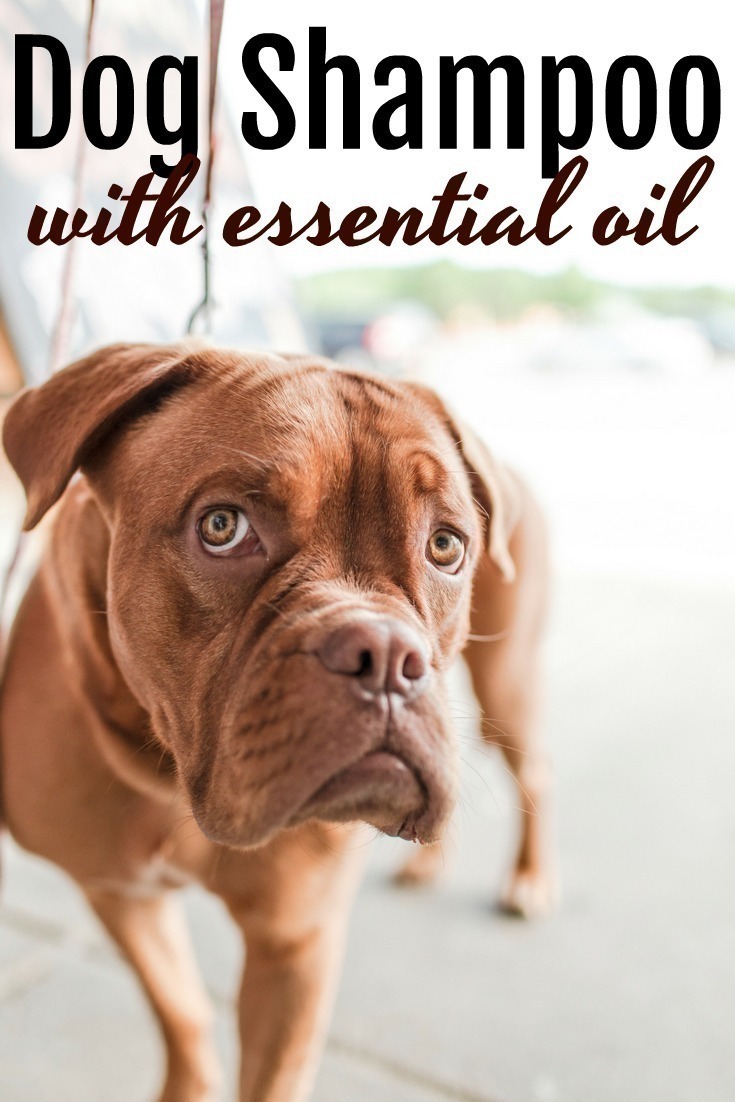 Looking for more DIY's for your pet? Find this simple homemade Dog Shampoo,too!