Leather diffuser bracelets don't have to cost a ton of money! Learn how you can create your own inexpensive leather diffuser bracelet for just pennies!
Chances are, at some point in time you have seen some of those expensive diffuser bracelets on Etsy. I have seen them often. In fact, I have one that was gifted to me about 8 – 9 months ago.
When it comes to giving diffuser bracelets as gifts, sometimes you are limited on what you can spend. Or, if you have kids that like to wear diffuser bracelets you certainly don't want to try to spend more than what you need to.
After all, kids may not take the same great care of it that you do. So why dump $20 – $30 in a bracelet for them?
These leather diffuser bracelets are great for that. Not only do they cost pennies, they are inexpensive enough to give as gifts to your kids. They can be a great make and take idea, or even an activity for your kids to do at their next sleepover. Plus, everyone goes home with a bracelet.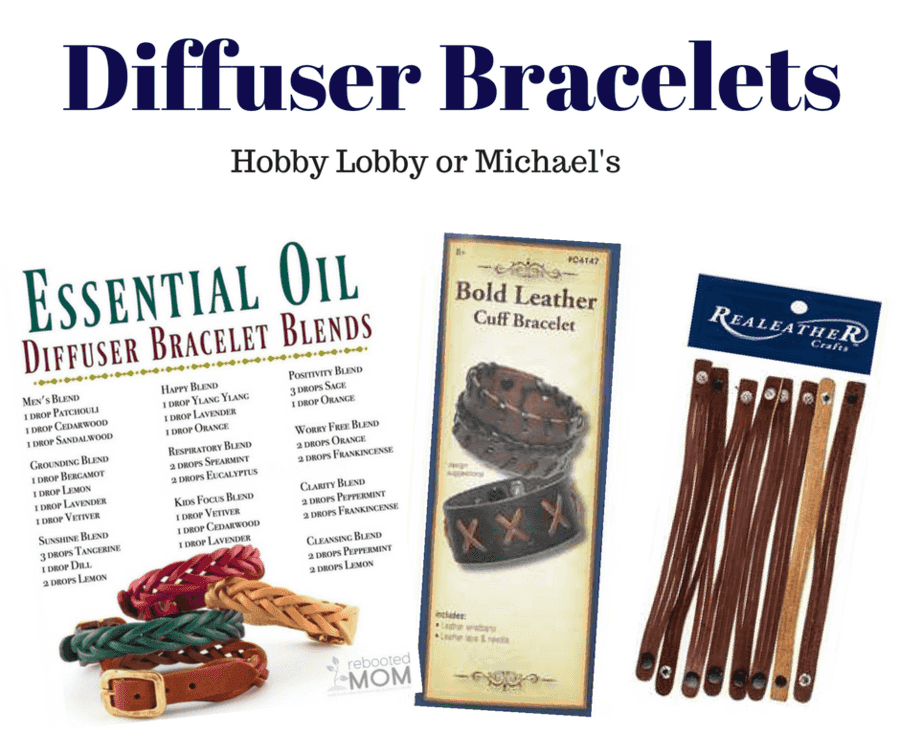 DIY Leather Diffuser Bracelets
Hobby Lobby has some really neat options for leather bracelets. You can find a pack of 8 for just $9.99, or a cuff bracelet (for men) for just $5.99. Use your 40% OFF coupon that Hobby Lobby features each week and you've got an affordable bracelet for anyone in the family.
The multipack of real leather bracelets have detailed instructions on the rear of the package for braiding it up. It takes just 30-45 seconds (it may take longer for kids). The best part is that the buttons are already included so you don't have to buy several pieces to make something yourself.
Add your essential oils to the leather (just a few drops) and you've got an instant, inexpensive diffuser bracelet for yourself or the kids. You could even gift to a friend, too!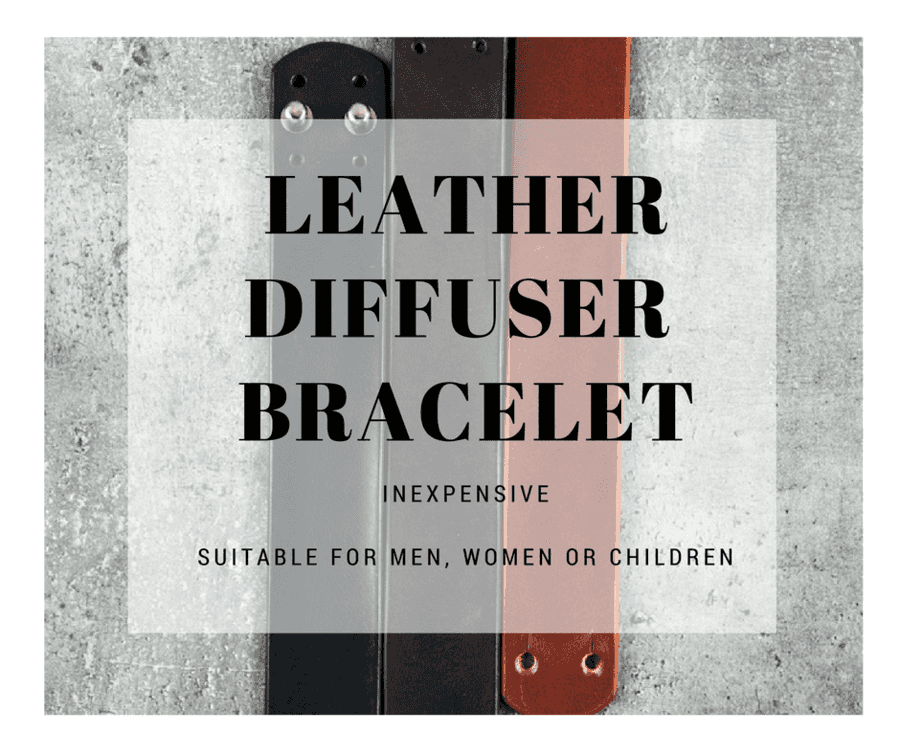 Gifting Leather Bracelets?
Use our Diffuser Bracelet Blends for some diffuser combinations if gifting bracelets.
For men, try for scents that are more masculine – like Patchouli, Idaho Blue Spruce, Northern Lights Black Spruce, Sandalwood or Cedarwood.
A woman might enjoy scents like Clary Sage, Ylang Ylang, Lavender, Stress Away or, Peppermint – if you are looking for a pick me up. For a pick me up, use eucalyptus and peppermint or spearmint and eucalyptus.
Looking for more Essential Oil DIY's?