Easily transform rattan balls into these cute Mickey and Minnie Christmas Ornaments to hang on your Christmas Tree at the holidays – perfect for the ultimate Disney fan!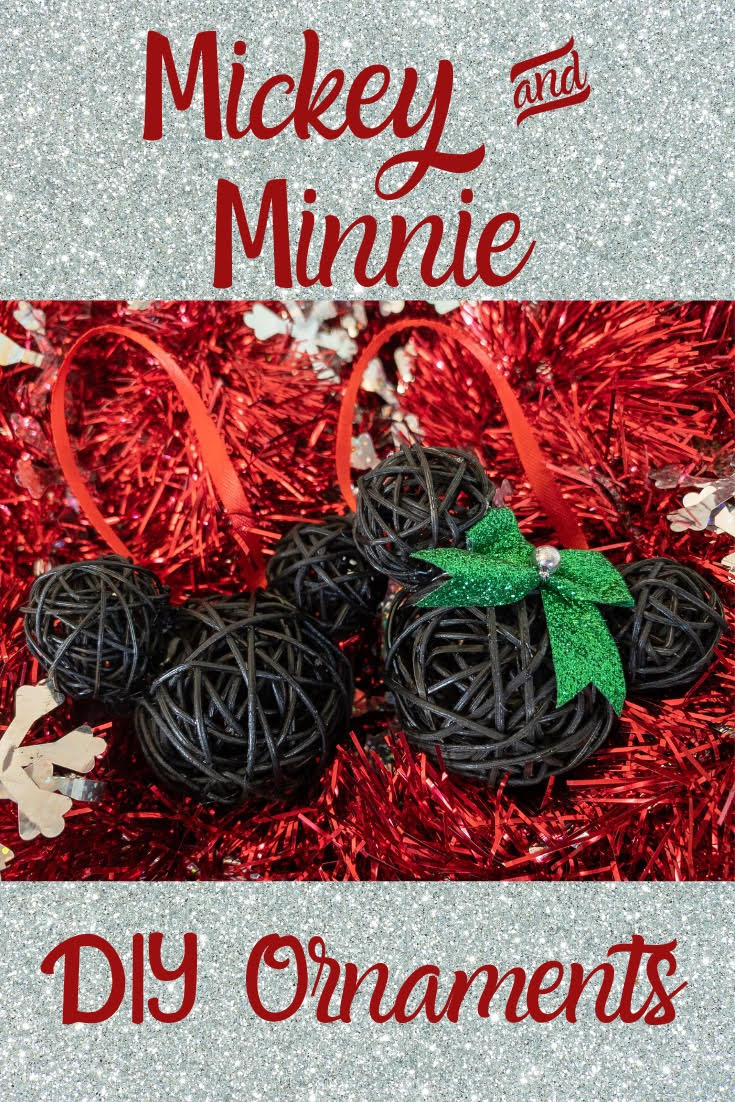 'Tis the holiday season! Every year we pull out our Christmas tree after Thanksgiving and hang up a mountain of ornaments. It's always fun to create a few new ornaments every year to add to the mix as well – like these Mickey and Minnie ornaments.
These ornaments are super fun and easy for kids to make. Throw a bunch together in a matter of minutes and transform a regular Christmas tree to a Disney Christmas Tree.
Because.. who doesn't love Disney – right?
Everyone loves Mickey and Minnie Mouse. 😉
DIY Mickey and Minnie Christmas Ornament
The supplies for these ornaments are easy to find at your local Dollar Tree or craft store. Quickly give them a black spray paint the night before you want to put the ornaments together… The next day, use your hot glue gun and assemble them, adding a sparky bow to Minnie.
Materials Needed for each ornament
hot glue
spray paint
6 inch length of ribbon
Steps: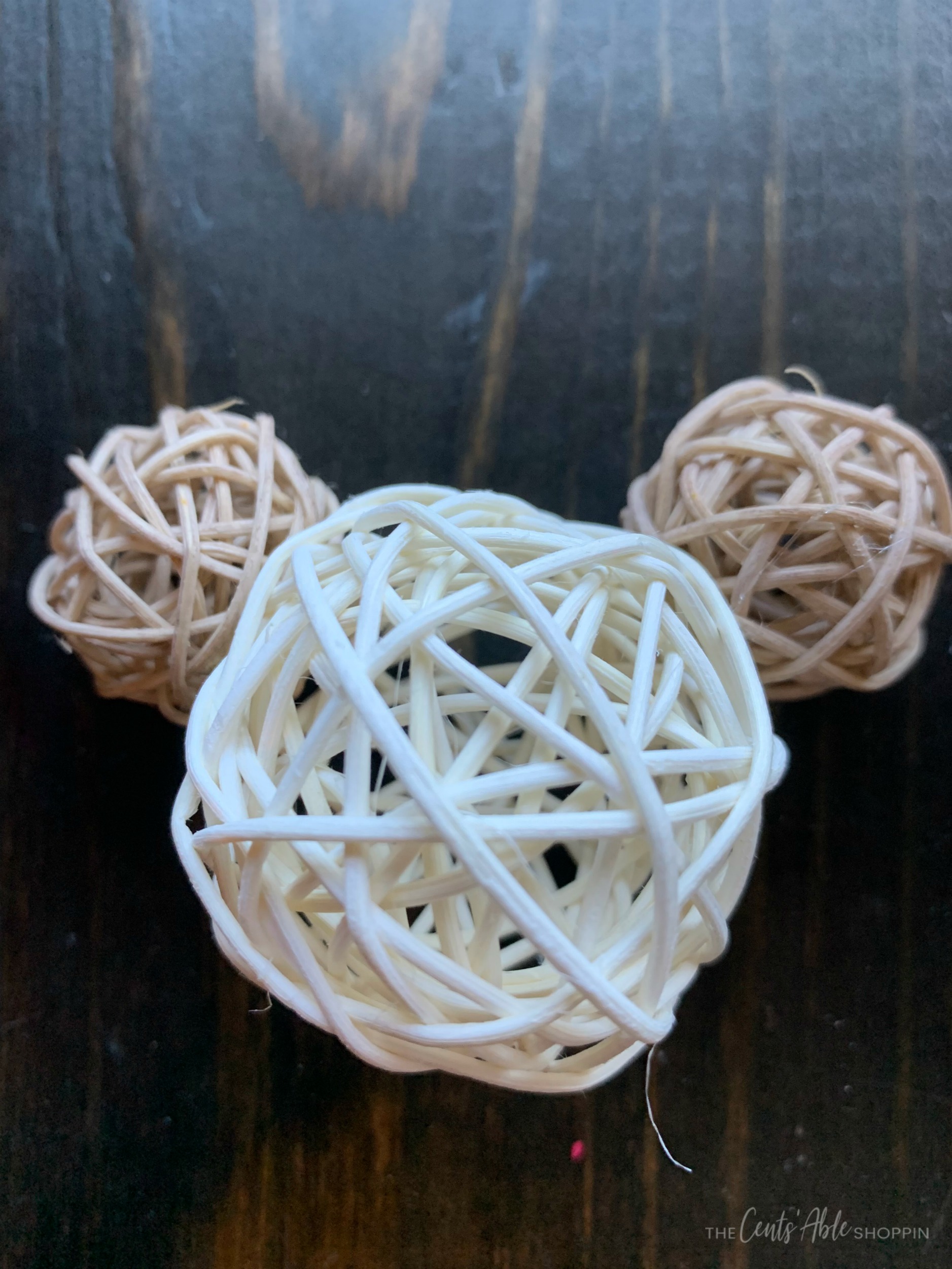 Grab 1 medium and 2 small rattan balls from your local Dollar Tree (or craft store). Hot glue the the small rattan balls on either side of the of the large rattan ball.
Carefully spray paint your rattan balls with black spray paint. Be careful not to hold the spray paint too long on any one area. You want a light layer to avoid it from dripping off the rattan balls or building up.
Let it dry for at least an hour. I actually allowed ours to dry over night to ensure that the hot glue was completely dry to the touch.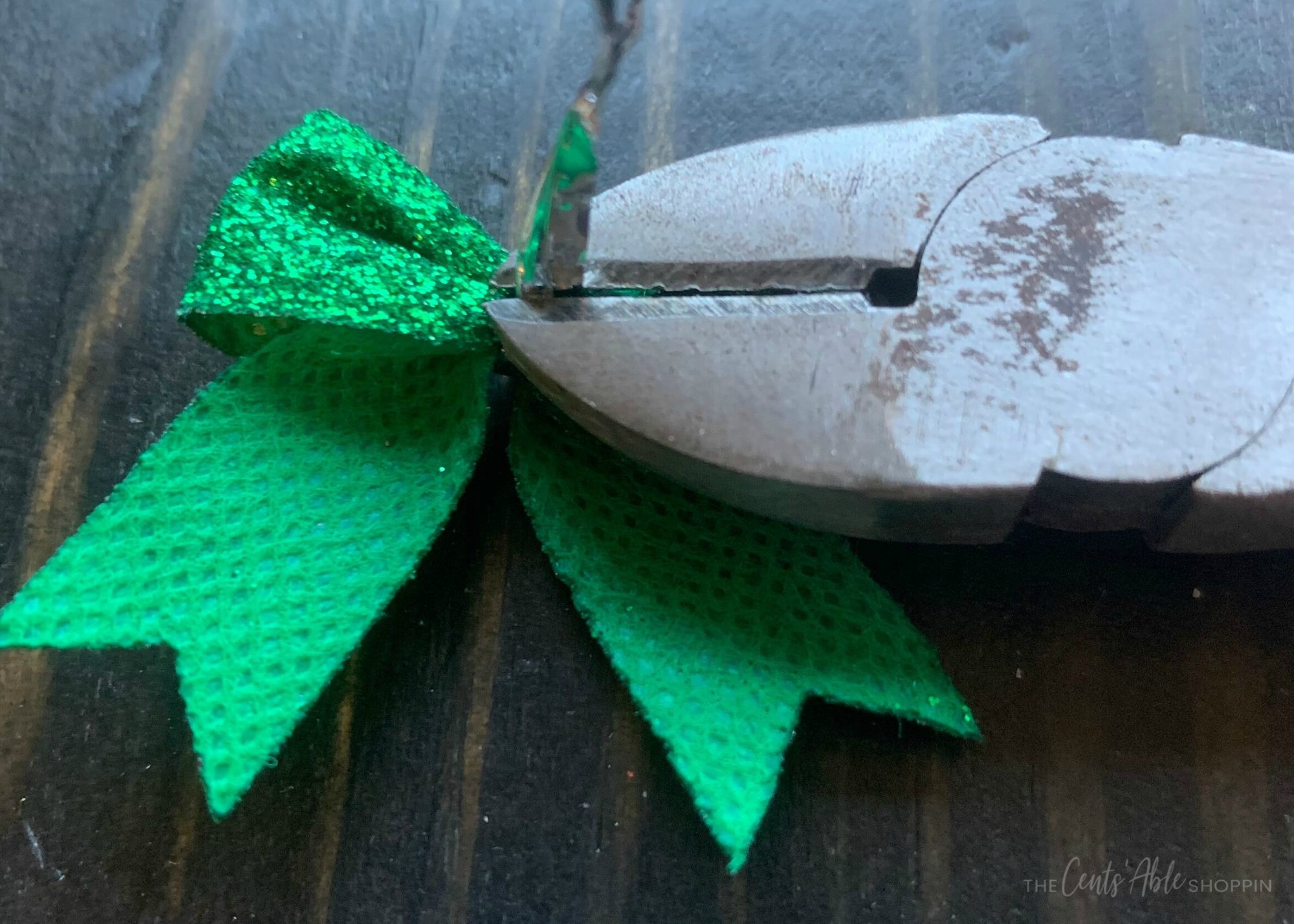 To finish Mickey, simply create a 6″ ribbon loop and hot glue it to the top. Make sure it's long enough to allow it to be hung from the tree.
Cut the twist tie on the mini bow to remove it completely. Then carefully hot glue it between the ears on the front of the ornament. Allow the hot glue to dry completely before hanging it on the tree.
Looking for more DIY ornaments?