Dragons Love Tacos is a fun book about dragons who love to eat tacos. This Dragons Love Tacos Christmas Ornament is a fun complement to a wonderful story!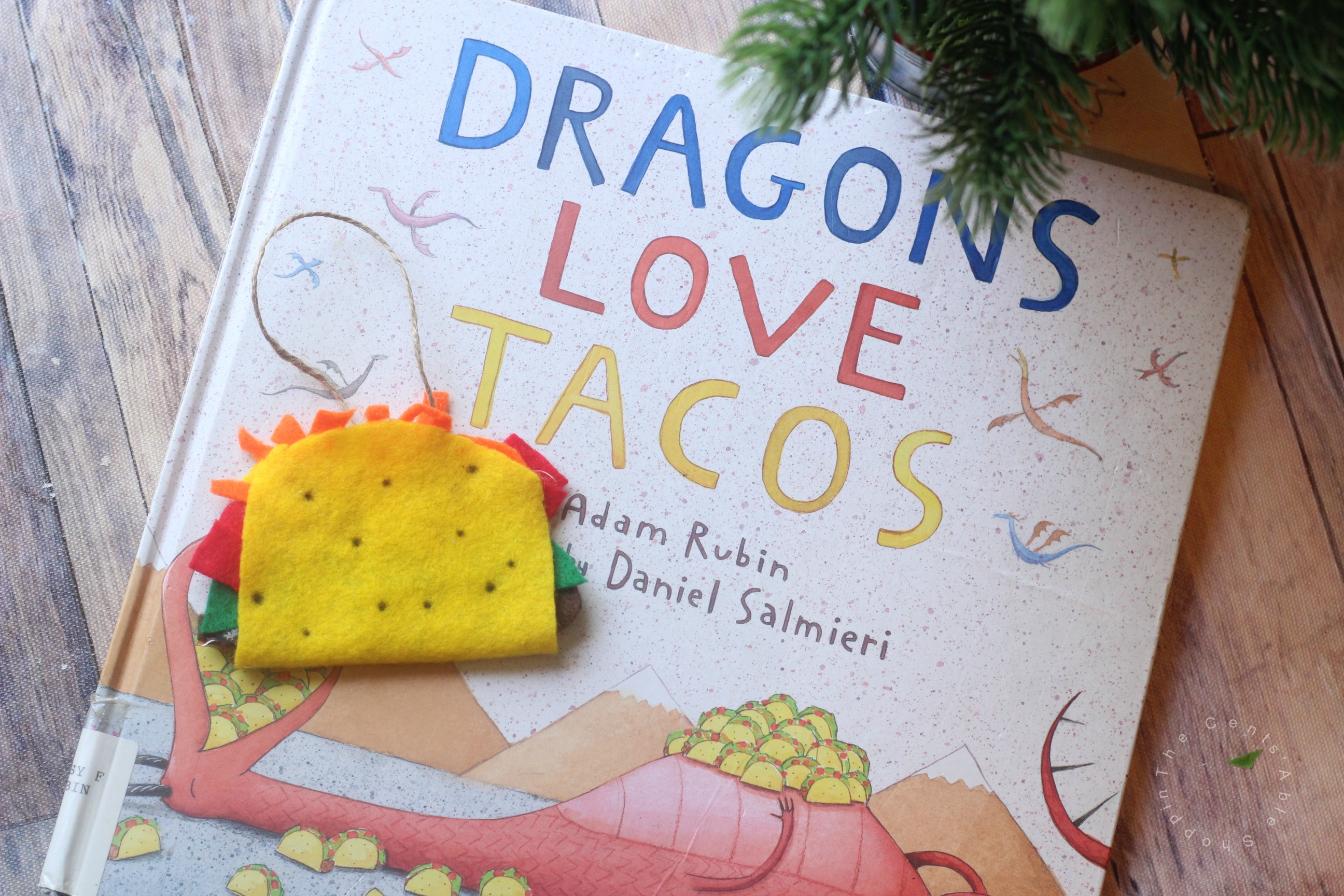 My 5 year old loves to bury herself in books and Dragons Love Tacos is one of her favorite picture books.
She loves the bright fun illustrations and the silly writing — not to mention the fact that it talks about her favorite food: tacos. We bought this book about a year ago on a whim.. and thought it would be perfect for our 2 and 4 year olds. She is now 5 and she practically has the entire book memorized. Even our older boys laugh in hysterics.
Dragons Love Tacos is a fun book about dragons who love to eat tacos, and what happens if they have spicy salsa. It's the PERFECT book for bedtime reading — not too short but not overly long. It's just long enough to make you feel like you are contributing to solid literacy.. but not so long that you groan if your child wants you to read it again. And again.
If you are making homemade decorations for your tree this year like we are, this is a great idea to incorporate with the theme of the book. Lure in some dragons with these Felt Dragons Love Tacos Ornaments hanging from the tree.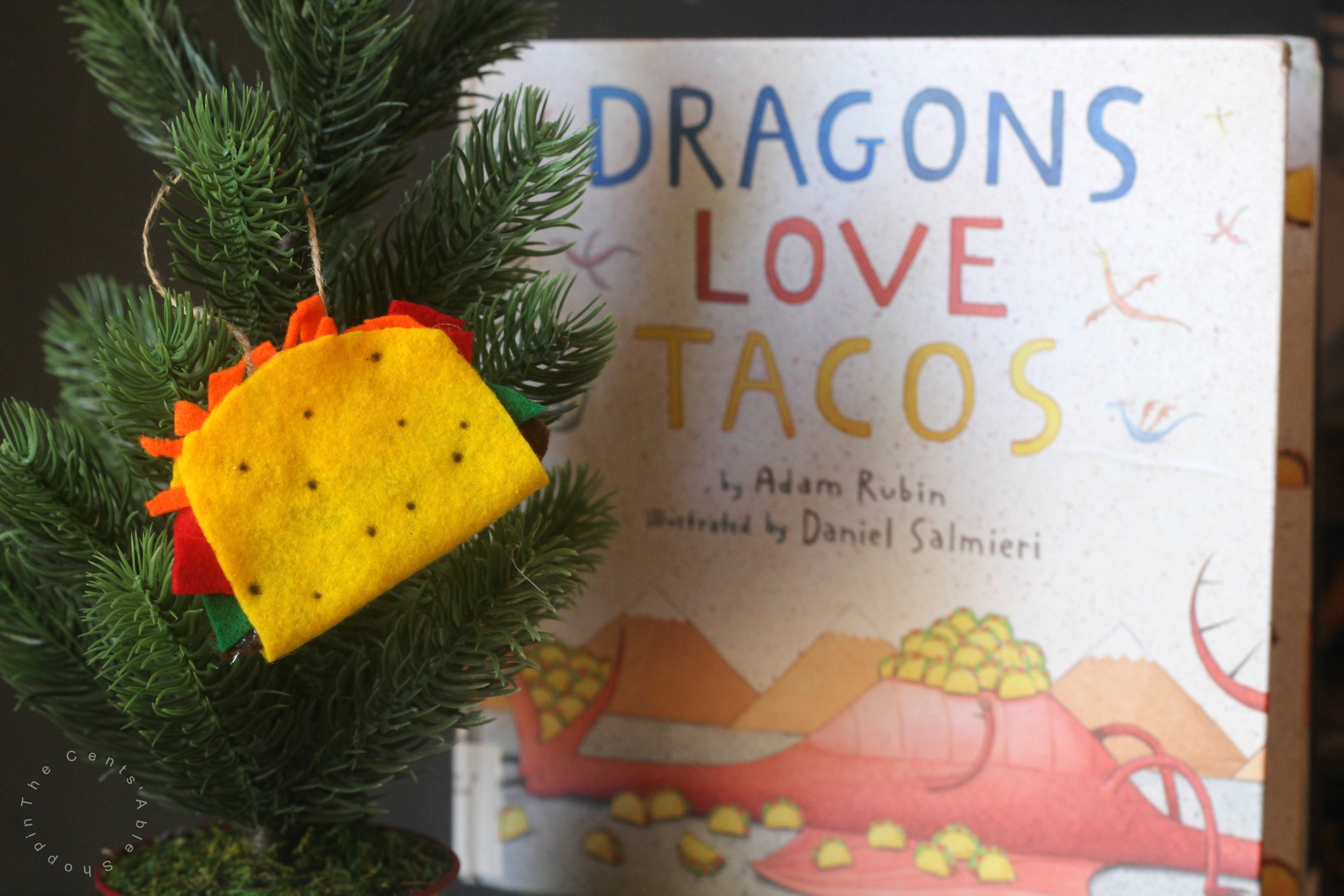 (Perhaps not for your oldest but at least for your early readers!)
Dragons Love Tacos Christmas Ornament
Hey kid! Did you know that dragons love tacos?
They love beef tacos and chicken tacos. They love really big gigantic tacos and tiny little baby tacos as well. But what we don't know is that dragons + tacos + spicy salsa equals dragons with serious attitude.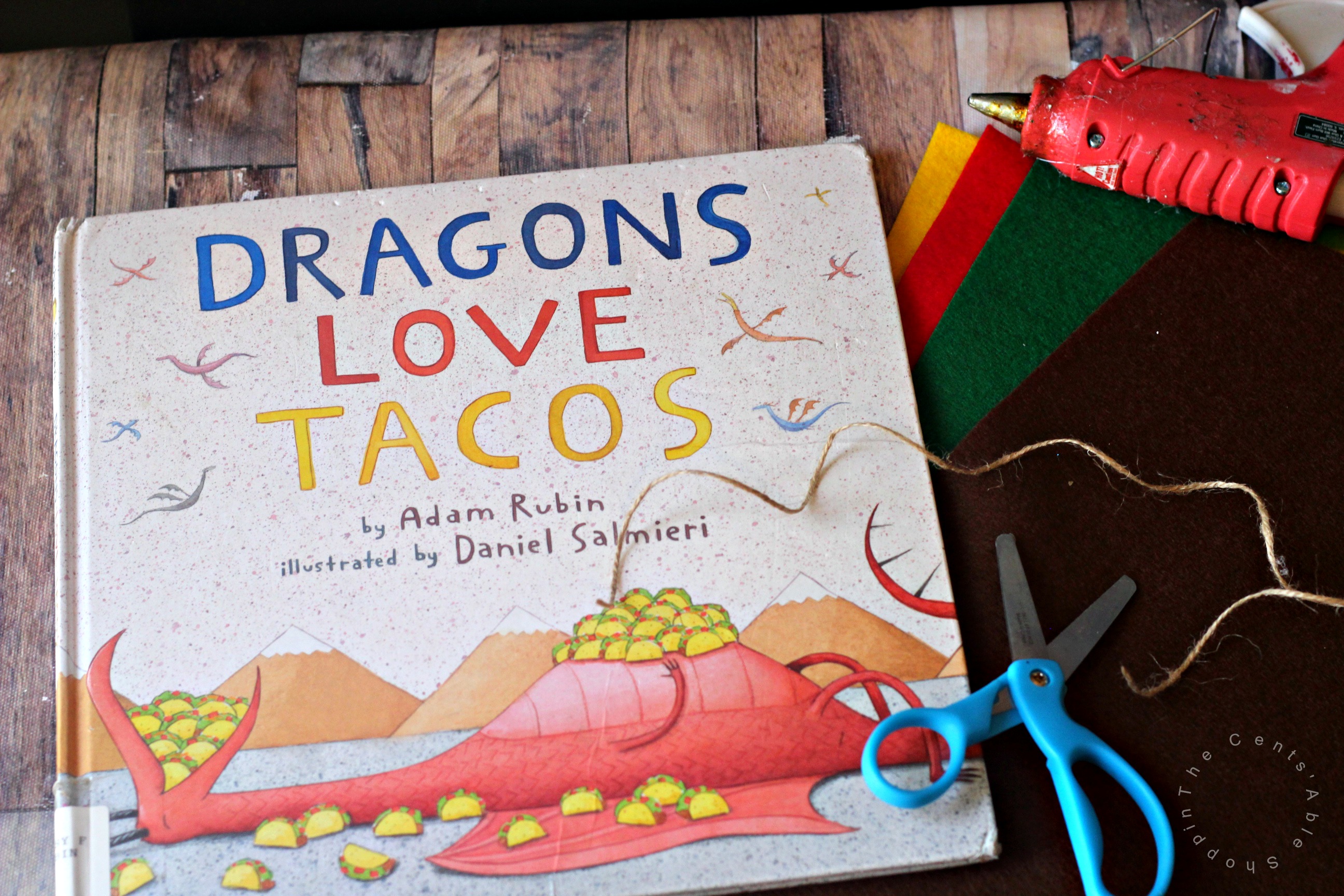 You will need:
Yellow, brown, red, green, orange craft felt (find it here)
Hot glue gun/sticks or tacky craft glue
Black sharpie
String, ribbon, or twine
Directions: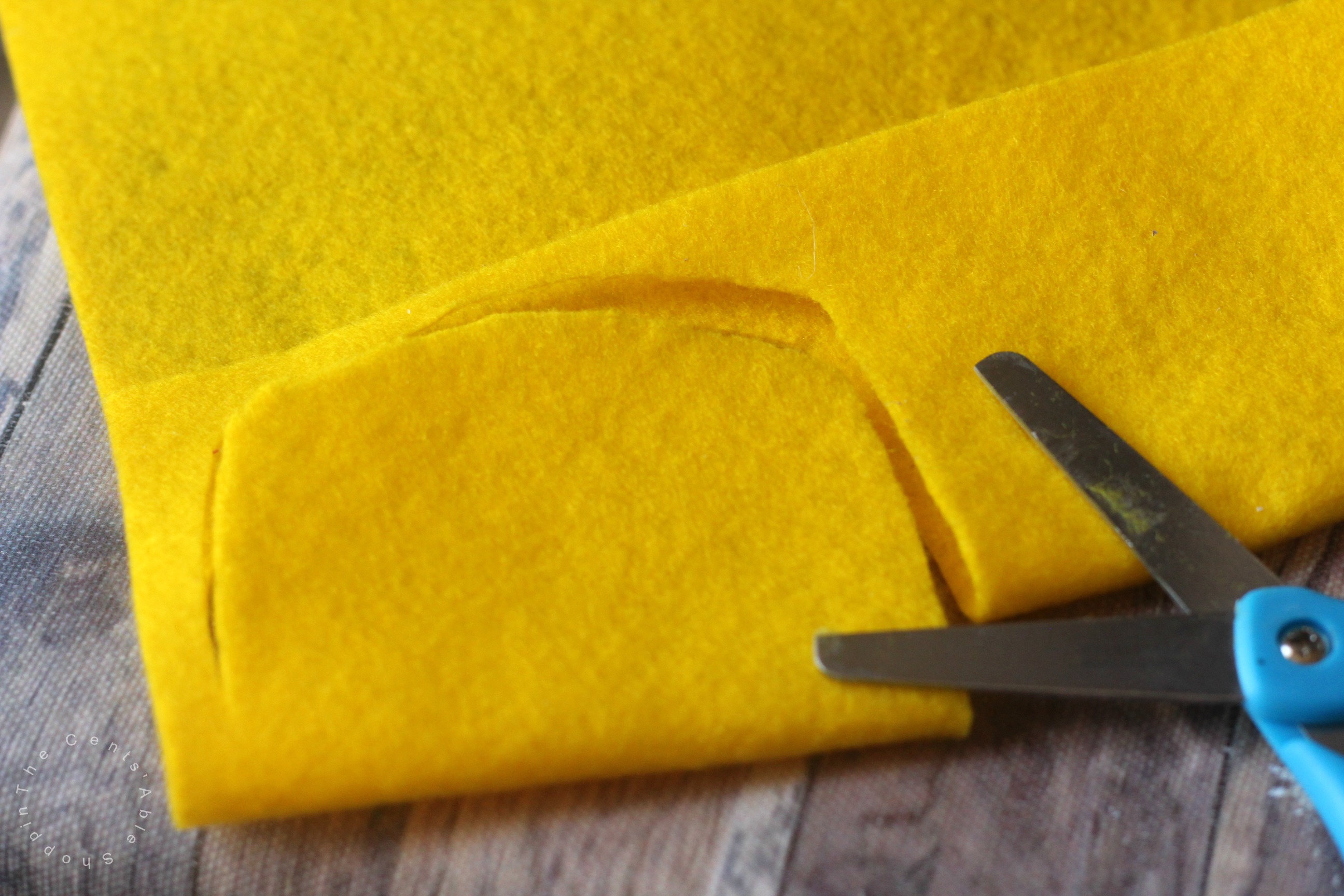 The first thing you want to do is fold over the yellow felt and cut up and around from the fold, creating a folded taco shape. You can make this as large or as small as you wish.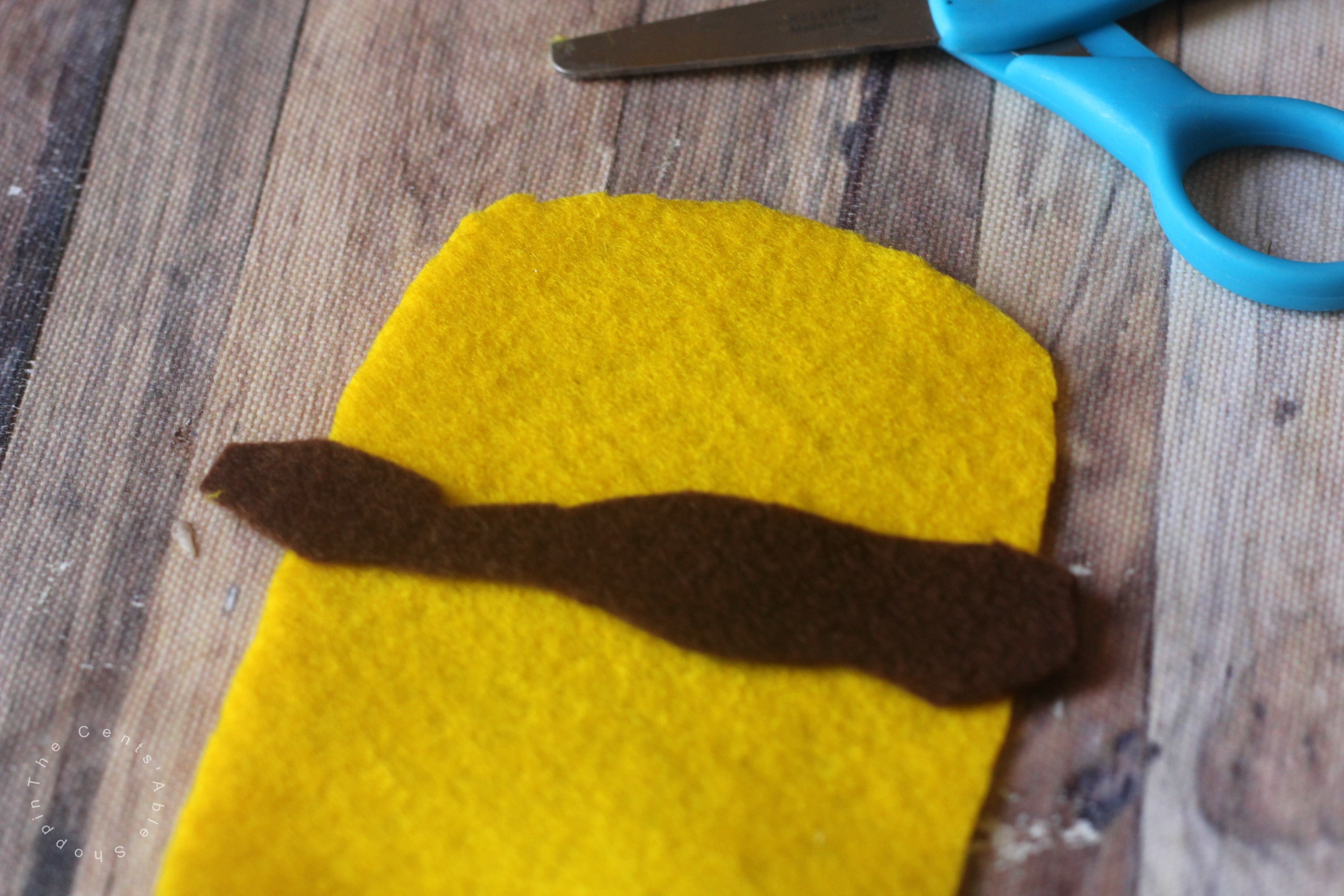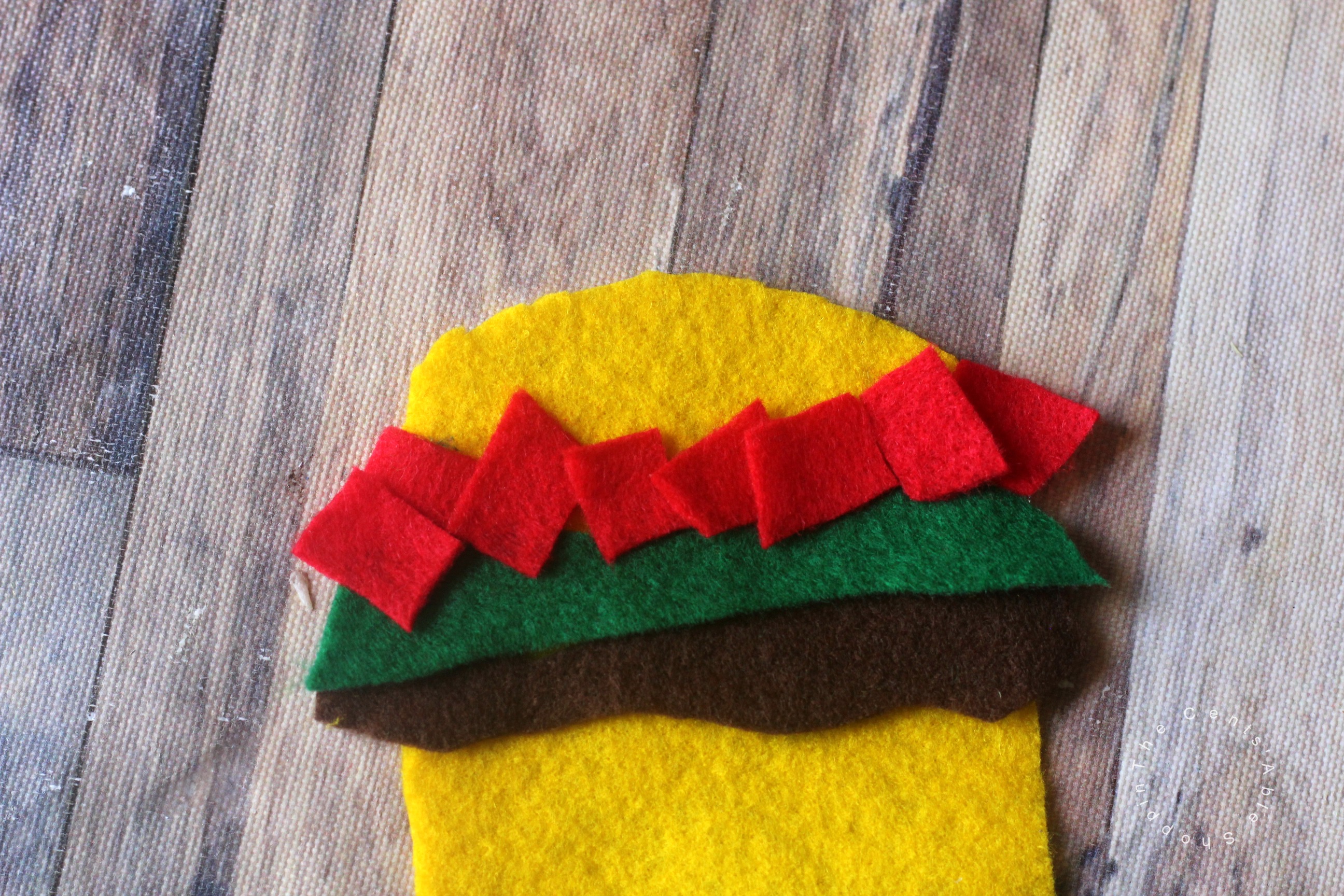 Next, you want to cut out your taco fillers- meat, cheese, lettuce, tomatoes (but NO HOT SAUCE!) . Cut them a little longer than the widest width of your taco so they peek out of the sides. For the ground beef just cut a long wavy brown oval, do the same with your green lettuce.
Cut your red tomatoes into small squares, and your cheese into very small little rectangles to help it all look more realistic.
Open the felt taco and place all your layers together inside like this. Squeeze a generous amount of glue all over the toppings and close it up. Flip it over, cover in glue again and this time insert a folded over sting to be the hanger. Close it and let it all dry completely.
Now you can add some random little dots to your taco shell to complete it, you are done. Hang your taco and wait for the dragons to show up!

If you like this Dragons Love Tacos Christmas Ornament, you might want to try your hand at these others: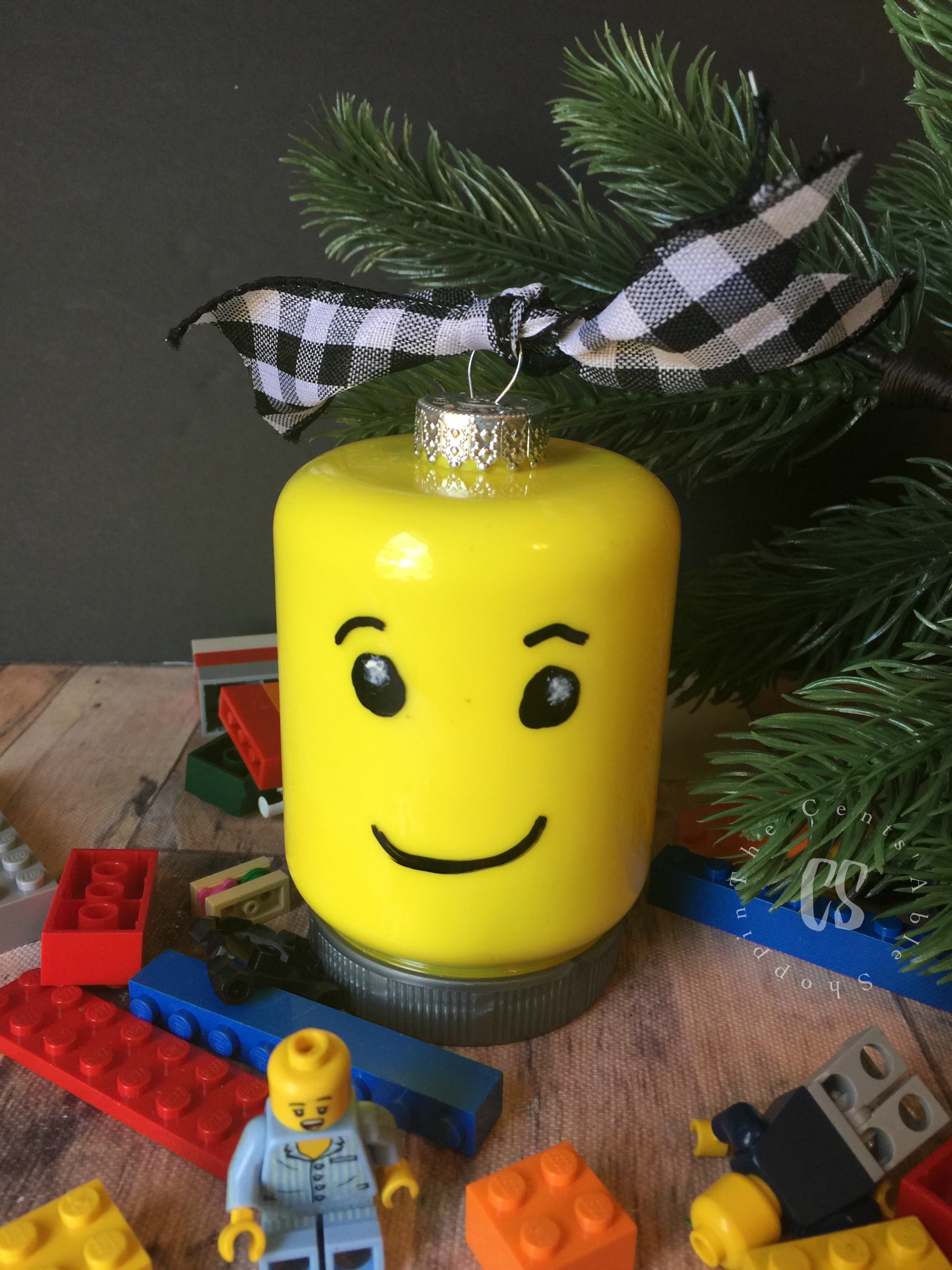 LEGO Head Mini-figure Ornament