This simple LEGO Head Minifig Ornament is easy to make with simple items that would be a great project for a small family or as a larger group craft!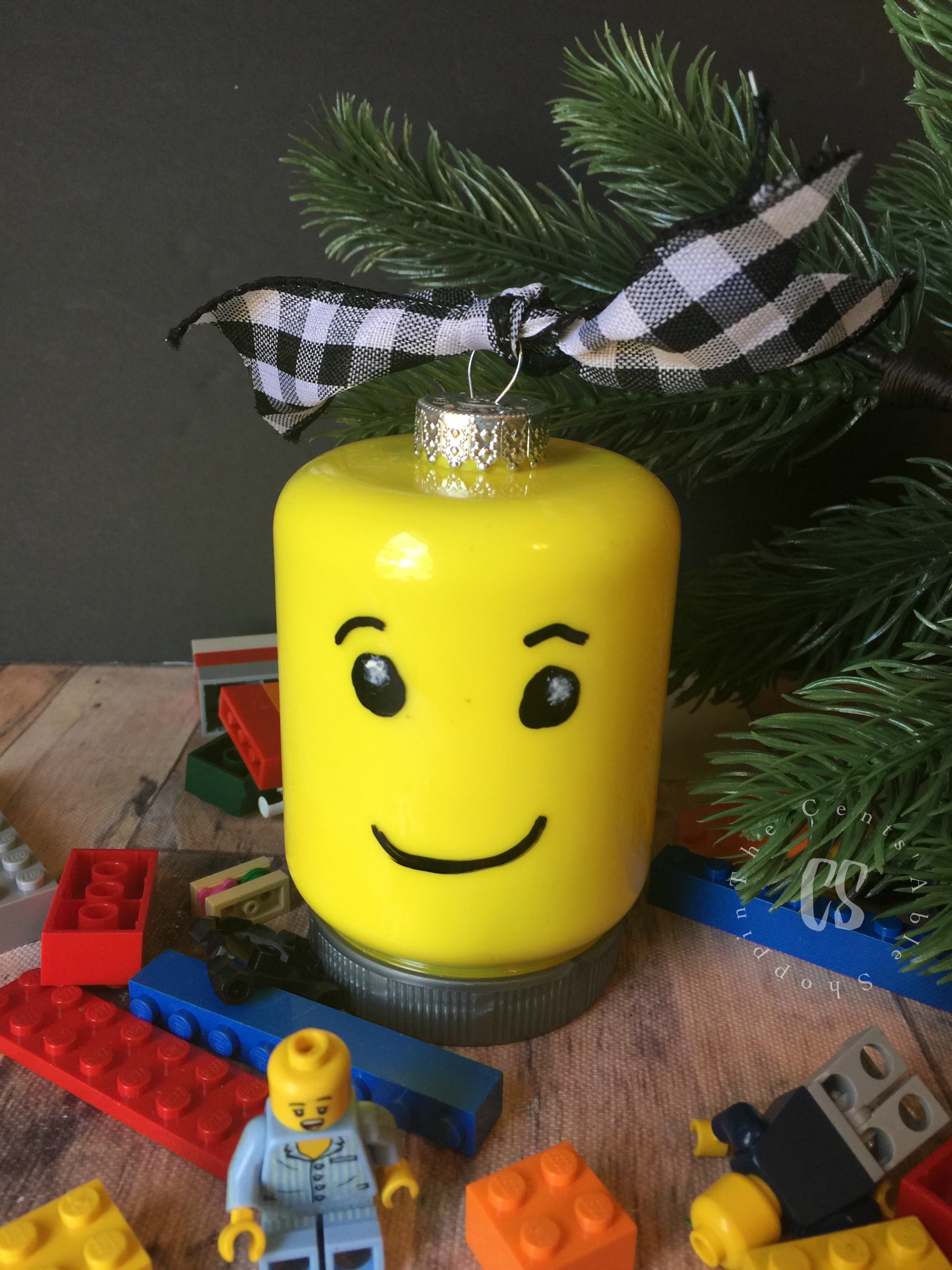 Christmas isn't far away…. many people start putting up their Christmas tree early in November, while others wait until after Thanksgiving has passed.
If you have a LEGO lovin' kid in your house like I do, you will want to run out to Dollar Tree and grab a few of these plastic ornaments. If you are planning a holiday party, you can also pick up a case of these plastic ornaments online. This is such an easy group craft, and the kids will be PUMPED to put up the tree & decorate.
Be creative!
They pair up well with our other LEGO Christmas Ornaments, and together they make a wonderful gift idea for any child.
LEGO Head Minifig Ornament
This simple LEGO Minifig Head Ornament is easy to make. It can also be personalized to create a whole army of themes inspired by your child's own LEGO collection. With just a few simple items from the Dollar & craft store, you can keep the kids busy creating ornaments for hours.
(Well, maybe not "hours" … lets just hope it inspires them to make a whole army of them!)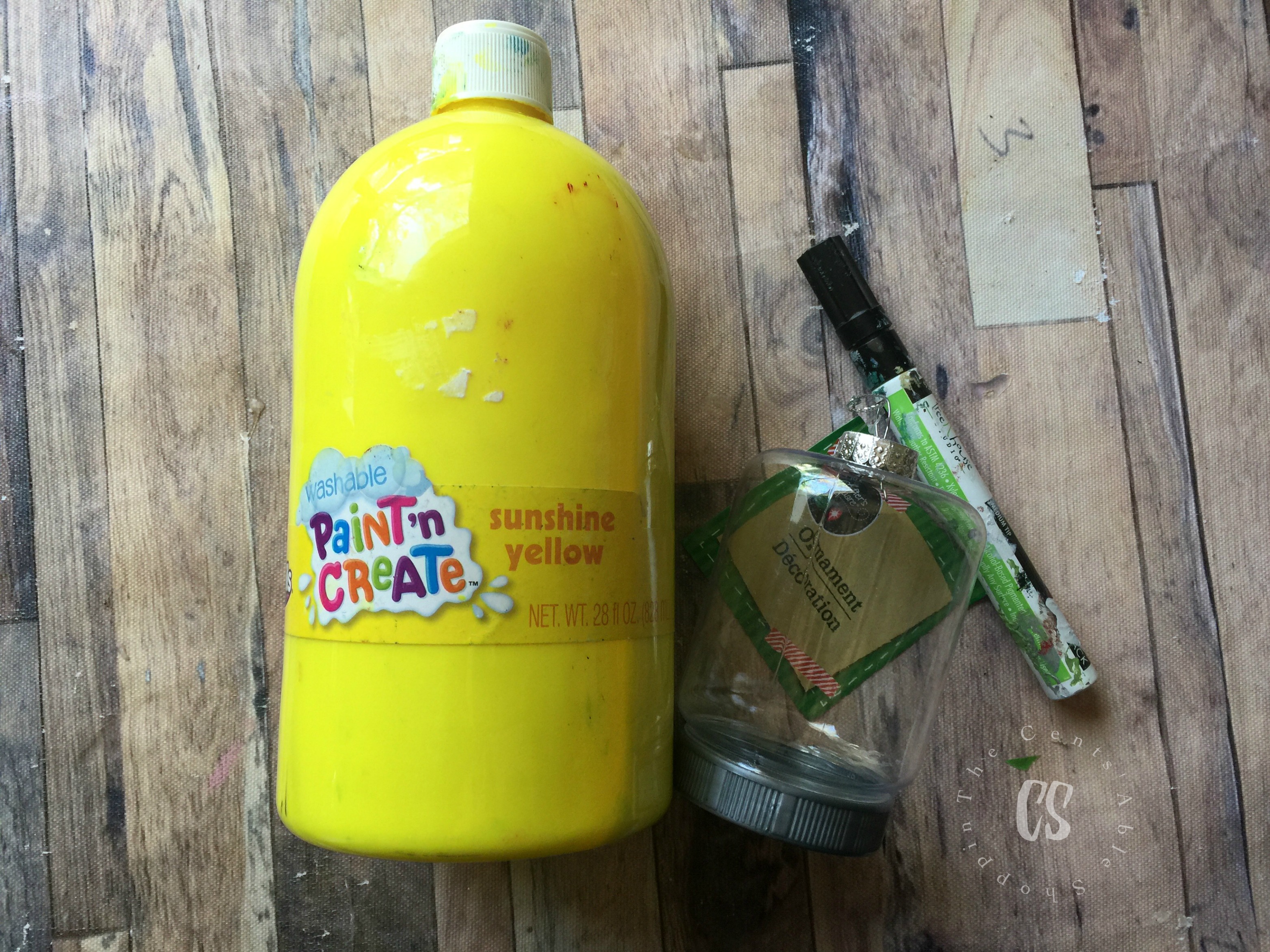 You'll need:
Plastic barrel/jar shape ornament
Yellow craft paint
Black sharpie or paint pen
Ribbon, twine, ornament hanger
Masking tape or painters tape
Directions:
Remove the cap where your ornament hanger is. Squeeze about 2 tablespoons of bright yellow paint inside.
You could also use any shade of flesh colored paint if you are trying to make a LEGO character that is not yellow. Tempera paints work well and are frequently on sale at Hobby Lobby for $1.00.
(Just make sure you spread some newspapers on your table so as not to stain your furniture!) Then again, perhaps your kids tend to be cleaner when they paint.. mine just go wild. 😁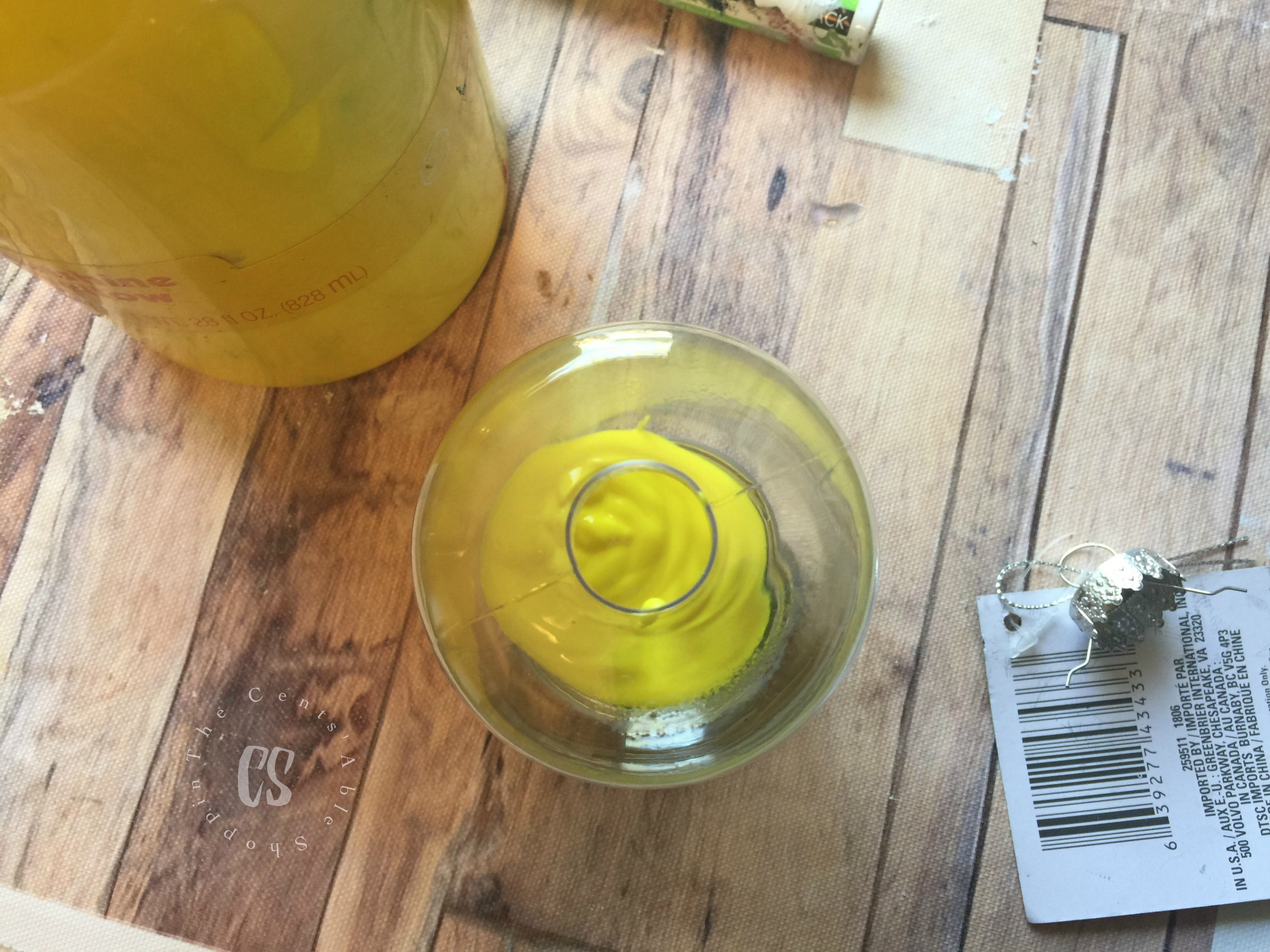 Cover the opening completely with masking or painters tape. Then shake and roll your ornament until the entire inside is covered with a nice layer of paint. You may need to add a little more paint if necessary.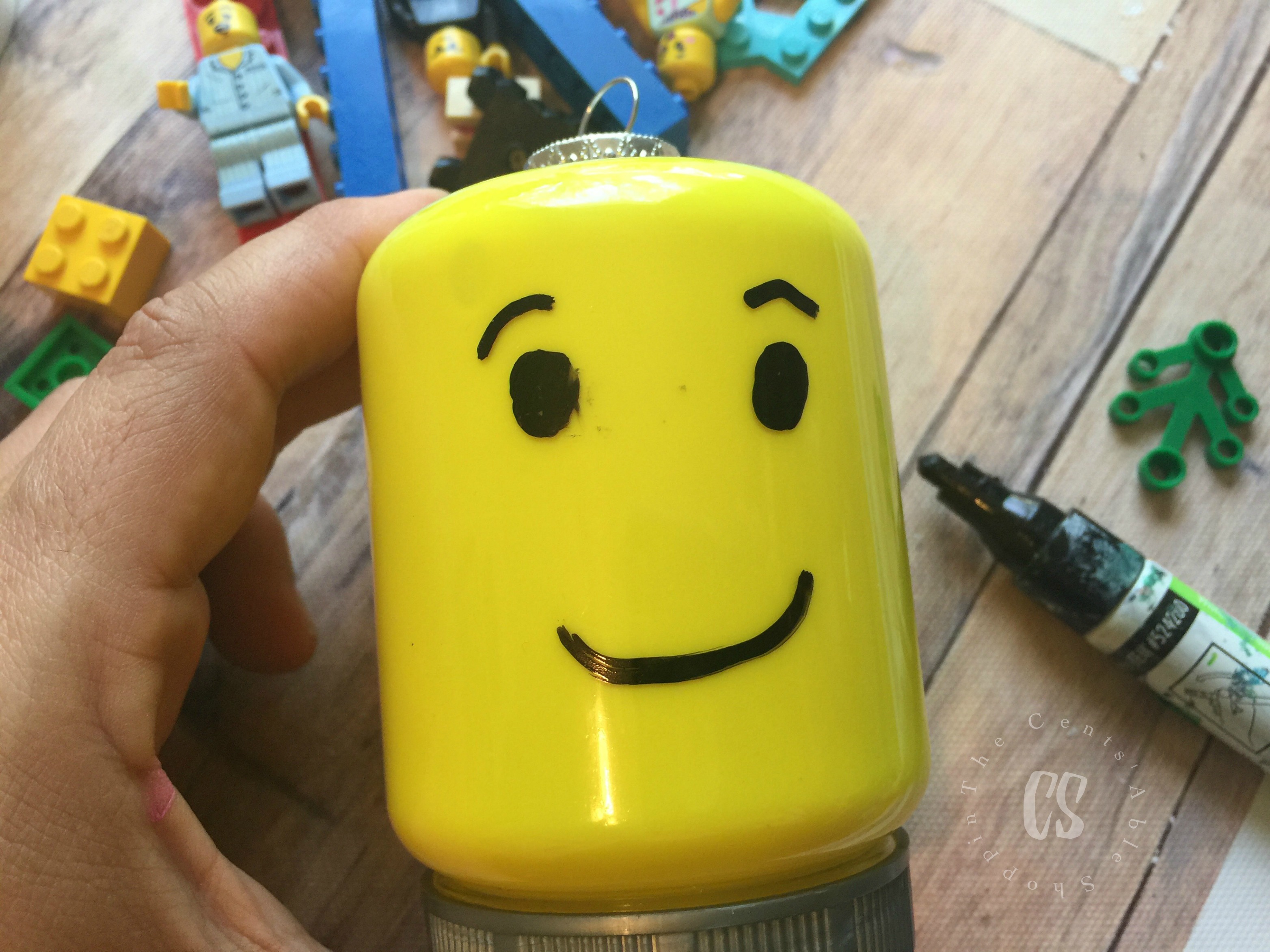 Turn the ornament upside down into a paper cup and allow all the excess paint to drip out, for several hours. Wipe off the neck opening of your ornament and replace the hanging cap.

Use a sharpie marker or a paint pen and make simple LEGO faces, We pulled out a handful of our own to use as inspiration. If the paint inside is still wet, allow it to dry out completely, probably overnight.
Add a bow or hanger and put your awesome new LEGO creation up in the tree!
Find more unique LEGO DIYs: