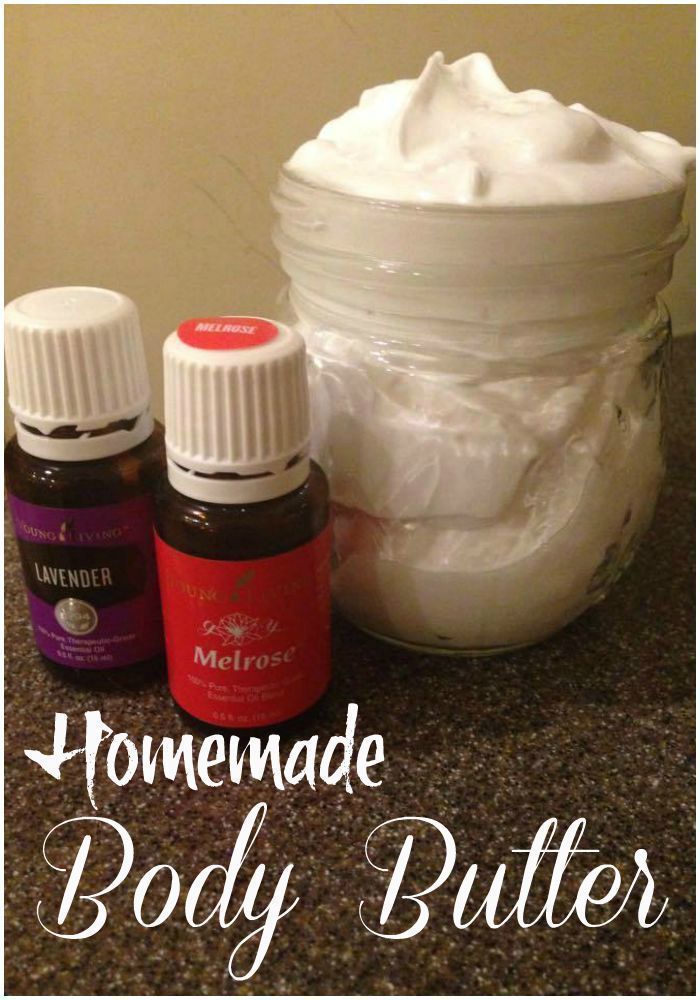 Do you love body butter?
I do, but I just can't bring myself to spend money to buy it in store. Making your own is entirely TOO easy – as long as you have a mixer you can whip up your own in a matter of minutes. I made some body butter for my 8 year old a few months ago – it ran out over the weekend and Sunday night I took about 10 minutes to make more for her.
This Makes about 1 Cup of Whipped Body Butter
You can use a different combination of oils ~ We prefer Melrose & Lavender because it works great for my daughter's skin.
Put all the ingredients in your Kitchen Aid Mixer (make sure the coconut oil is NOT melted – it will not whip up into a body butter if it is!)
Mix with an Electric Mixer until it's light & airy
Spoon into a glass jar, and lightly cover
Keep it your bathroom ~ if your house is too warm, then you can keep it in the fridge, too
Here in Arizona we have some high temps — so depending on what temp you keep your house, this can melt SO easy — we keep ours at 70, and even at that temp I can't keep it out long – so we keep ours in the fridge.
Making it is SO easy to do — I threw mine in the blender and I walk away to take care of things at home … usually 6-7 minutes is all it takes until it's light & fluffy.