Make these adorable DIY Trolls Pencil Toppers together with your kids using free Trolls templates, inexpensive materials and our simple tutorial!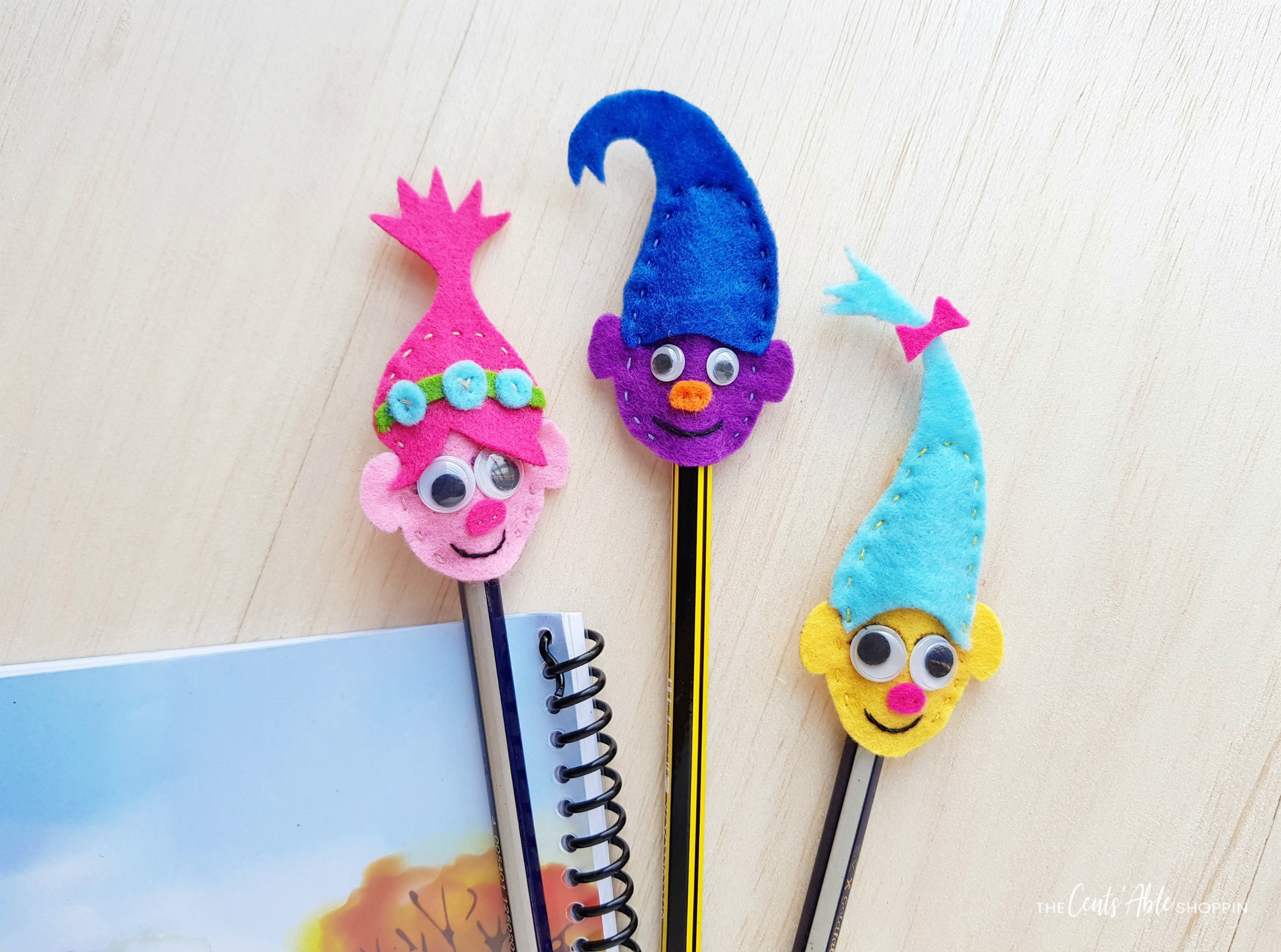 There is no doubt that Trolls is an adorable kids movie that we've all probably seen many times over. For the longest time, my kids watched it on Netflix … several times each day until they couldn't find it on Netflix anymore.
We've bought them Trolls sheet sets, Trolls pillows…. even Trolls headphones – just to be like Princess Poppy and Branch.
This fun DIY for Trolls Pencil Toppers is perfect for kids of all ages. Pick up some felt and print the templates to sit down with your kids and create these toppers for their pencils.
Because fun pencils make writing and homework all the better – right?
This fun Trolls Pencil Toppers DIY is perfect for a rainy-day craft, or even for a B2S activity for the kids. You could also whip them up for a kids birthday party treat bag or incorporate them for parties as a DIY.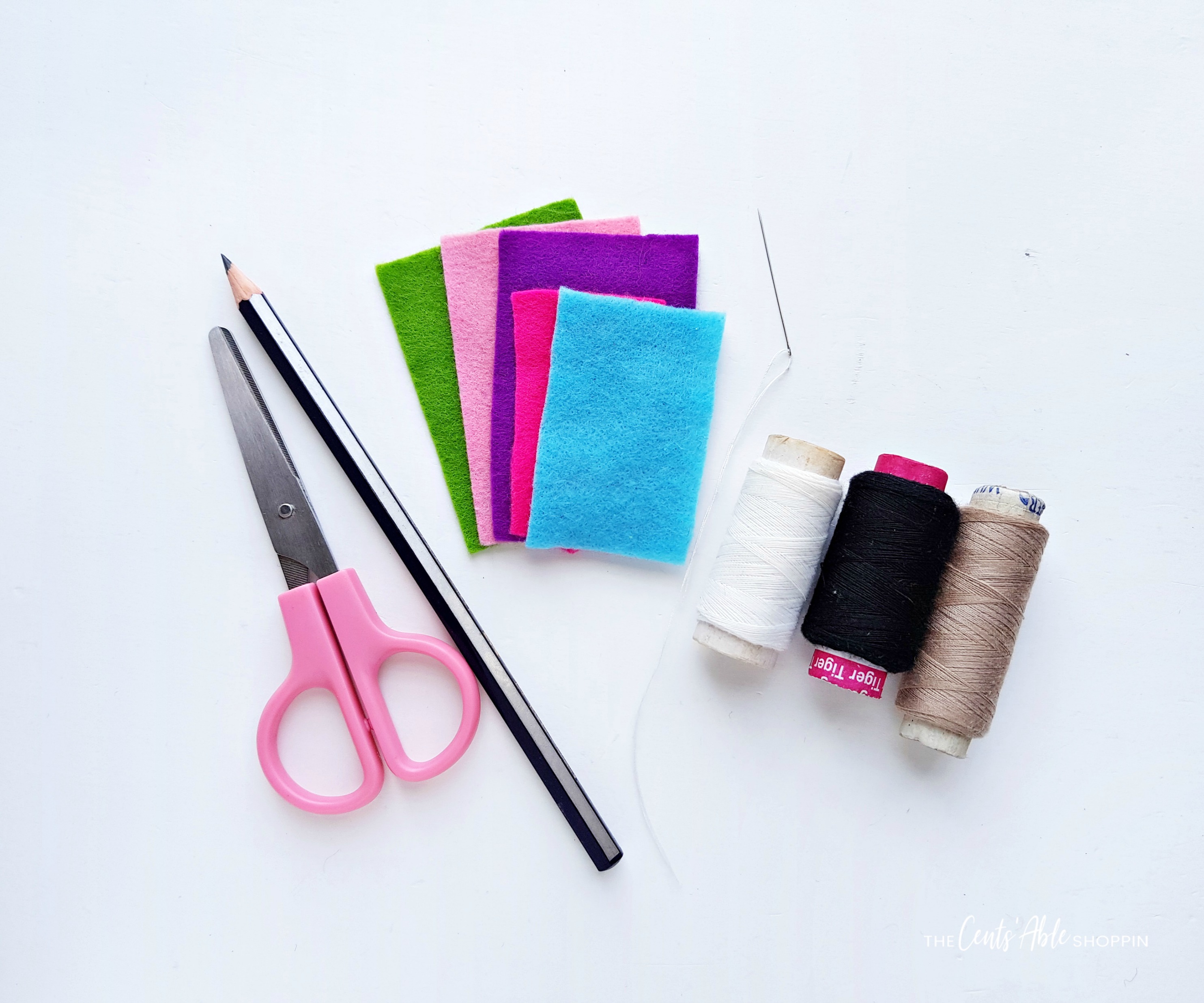 So much fun!
These Trolls Pencil Toppers need just a few inexpensive supplies to make a fun DIY that kids will be proud to show off.
Trolls Pencil Topper
List of Supplies:
Felt fabric

Pencil or fabric marker

Scissors

Needle and thread
Trolls Pencil Topper Templates (click to print!)
(Please don't pin these PDF documents to Pinterest or upload directly. Thanks!)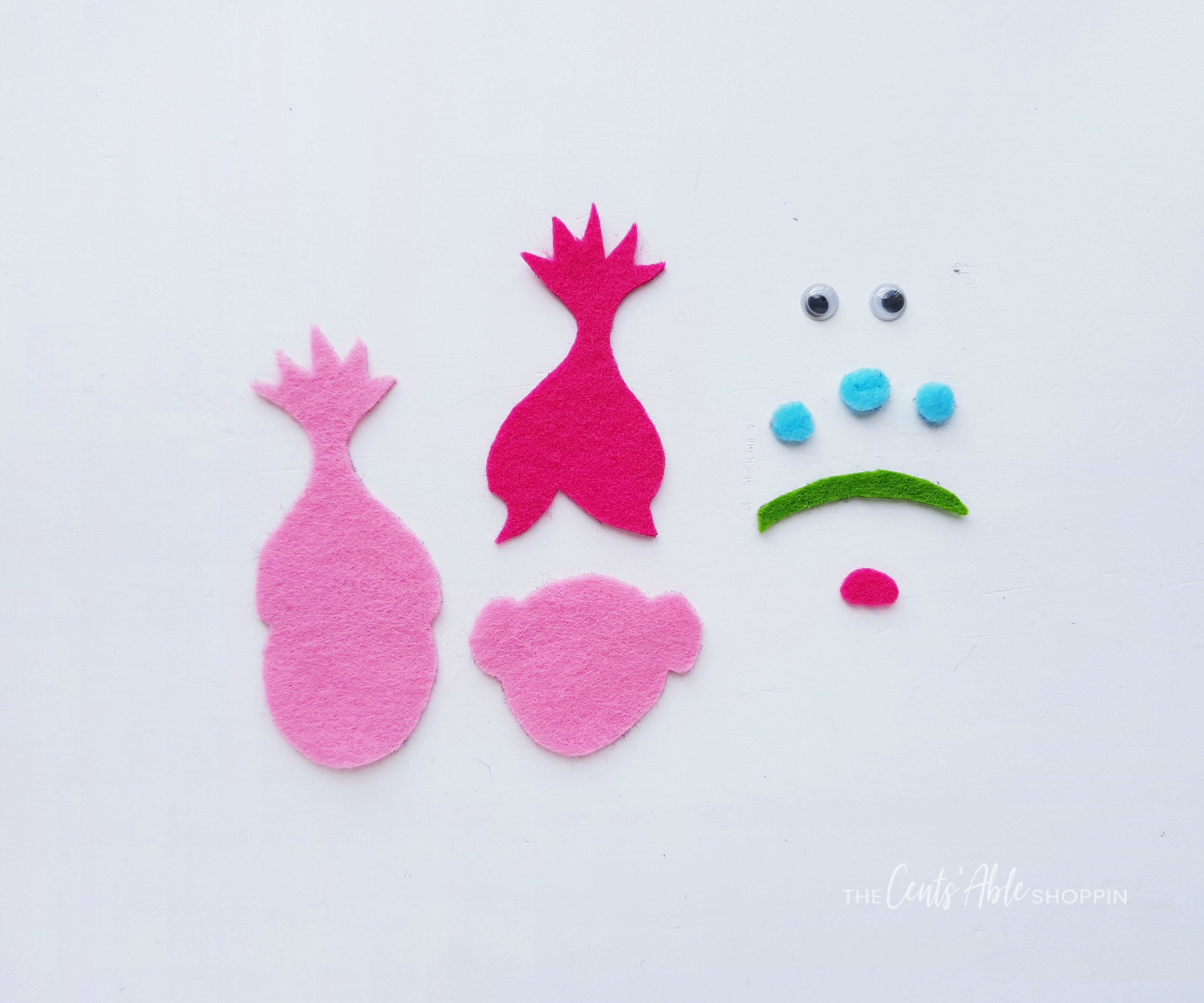 Instructions:
To get started, print out the template pattern for Poppy (+ others) and cut them out nicely. Trace the patterns on the appropriate colored felts and cut them out using scissors.
Take the hair and headband parts of Poppy; arrange them correctly and prepare needle with thread. Then, stitch the round cutouts on the strip cutout of the headband; meanwhile stitching the hair part along with them. I did cross stitch to attach the parts.
Take the head and the nose cutouts. Stitch the nose on the head. Use a black marker to trace the lips and then use black thread to stitch it. Grab all the cutouts – place the hair cutout on the top side of the head cutout. This will be the front side of the Poppy pencil topper.
Now place the front part on the top of the topper base, making sure that all sides are matched nicely. Prepare your needle and thread. Keep the bottom side of the felt patterns unstitched and start stitching from the side.
Continue to stitch and stop after reaching the other side. The bottom side should remain open for inserting the pencil. Done stitching? Tie a knot and cut off extra thread.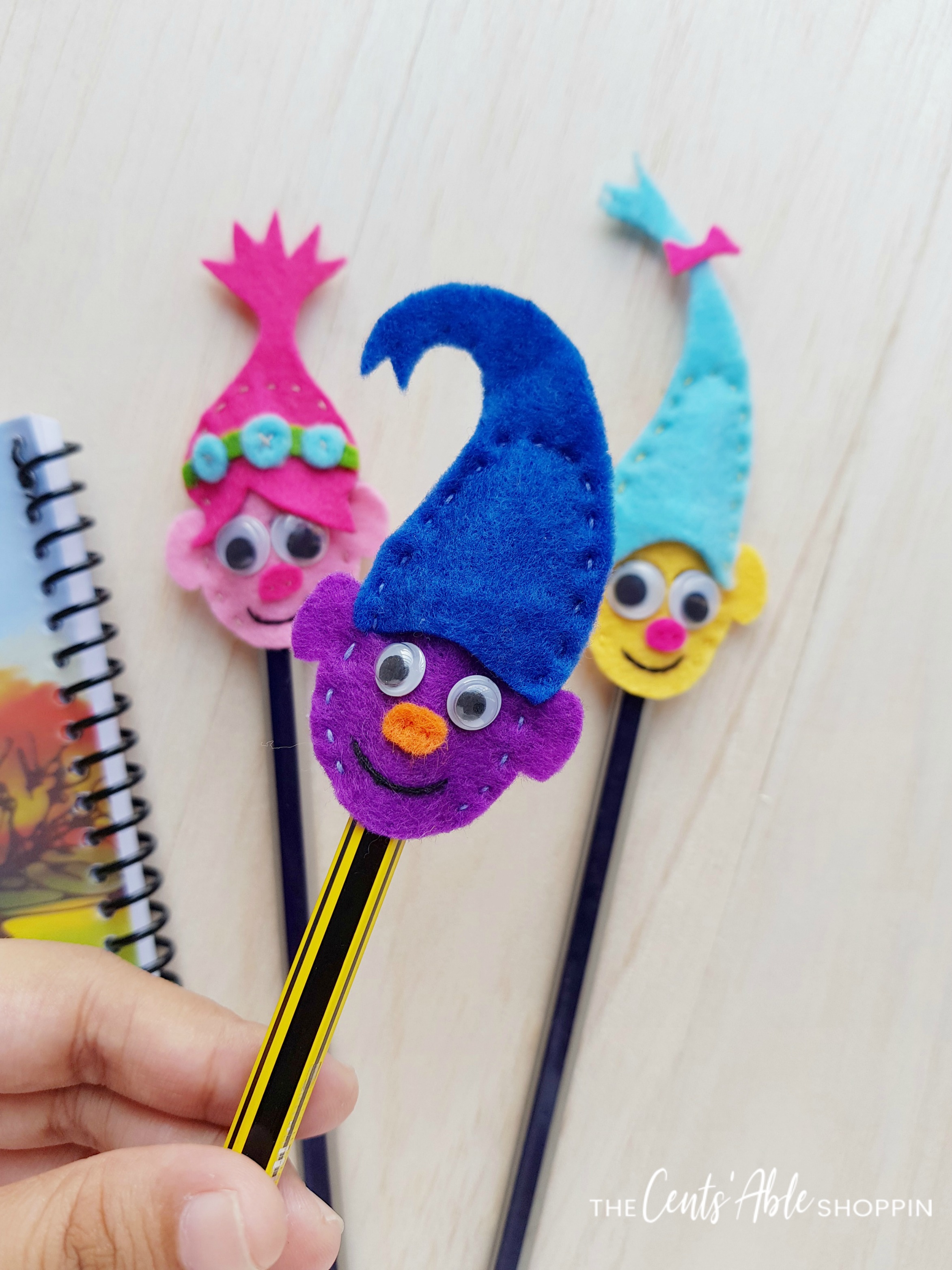 Attach googly eyes using fabric glue or craft glue. Allow the glue to dry. Once the glue dries the topper will be ready to be used.
Print out the other templates, above, and make them as well!