Tackle your weeds with your own simple homemade weed killer – using simple ingredients you have in your cabinet. This is easy, inexpensive and effective!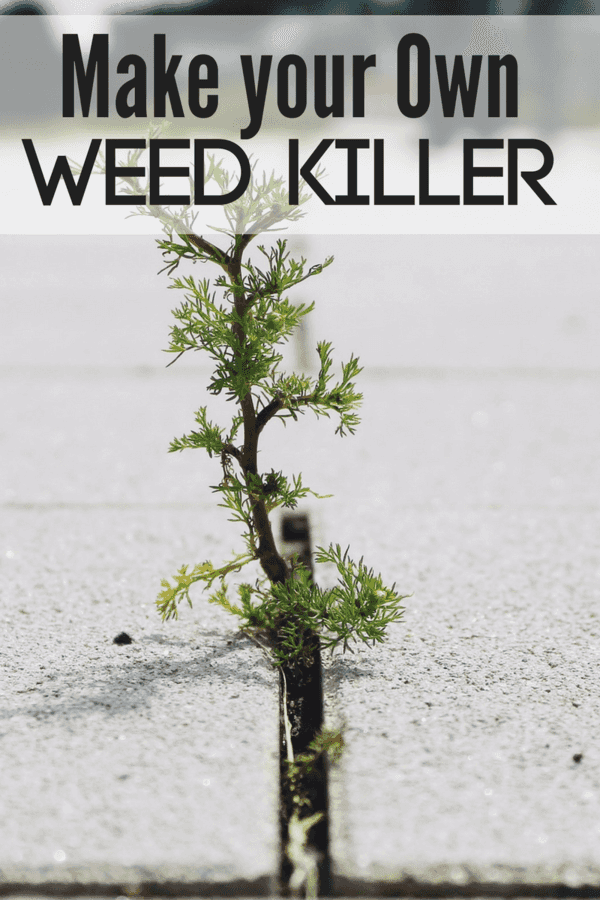 Chances are .. if you are in Phoenix, you have weeds in your yard right about this time of the year. Sometimes a gravel yard can be much more work than grass.
Thankfully you don't need to run out to Home Depot & spend a small fortune. You can tackle the weeds with your own easy homemade weed killer. A simple combination of ingredients you have in your cabinet works incredibly well.
This is easy, inexpensive and effective!
Homemade Weed Killer
Homemade weed killer can be made with a variety of combinations:
Only distilled vinegar
Vinegar + blue Dawn dish soap
Vinegar + lemon (great if you have a lemon tree)
Using vinegar alone is just as effective as using it with dish soap. However, if you wish to combine with dish soap use 1 Tbsp (1 oz) per gallon of vinegar. Blue Dawn is the most effective and a small bottle is relatively inexpensive at the store.
I find that Costco is one of the cheapest places to buy Vinegar in bulk. But if you don't have a membership to Costco, then Walmart is also another viable option.
You can use any multipurpose spray bottles but some will be better than others. We have an old weed sprayer we picked up at Sears years ago that works well for us.
Alternatively, combine vinegar with lemon juice (as lemon increases acidity so it'll thus increase the effectiveness of the solution).
How does vinegar kill weeds?
Vinegar is a great solution to kill weeds – and actually has the ability to kill any plant. It seems to work best with young plants because they don't yet have the energy built up that bigger plants have. But remember that vinegar does not discriminate either. It will kill anything when sprayed.
While vinegar will kill the plant itself, it will not kill the roots. However, if you apply vinegar several times to the plant itself, eventually the plant will deplete its stored energy and die.
Use vinegar with a 15-20% acetic level. For a stronger solution, combine a quart of vinegar with 4 oz. of Lemon Juice (we all either have or know someone in Arizona with a Lemon tree.) Vinegar is high in citric acid. While vinegar itself will struggle to kill the most waxy coated weeds, lemon juice will create a burning effect that will eat at the waxy weed coating and eventually kill them.
Vinegar works better on weeds in hot weather conditions. Spray on a day when rain is not expected for a few days as it may take a few hours/days to be effective. Cover any plants you wish not to spray, and avoid watering any plants you spray with vinegar. Likewise, don't water neighboring plants for a few days either.
Common Questions
How long does the mixture keep? I would suggest making enough to spray your yard – I haven't ever kept large amounts for a long period of time to be able to tell you how long it lasts.
Does Vinegar Kill Grass? Yes – so try to avoid spraying it on grass, and on places you wish to grow a garden because it will sterilize the soil.
Does Vinegar Affect Pets? – As with anything you spray around your home, keep your pets away.
I am by no means an expert – however, this easy homemade weed killer is something we've been using for several years with reliable results. I hope it works just as well for you as it has for us.
Posts you might also like: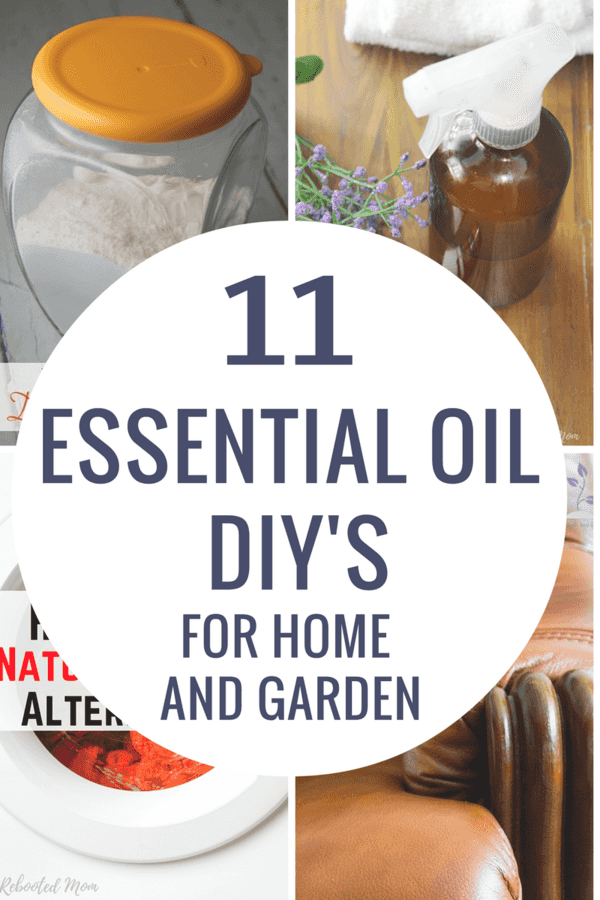 11 Essential Oil DIY's for your home and garden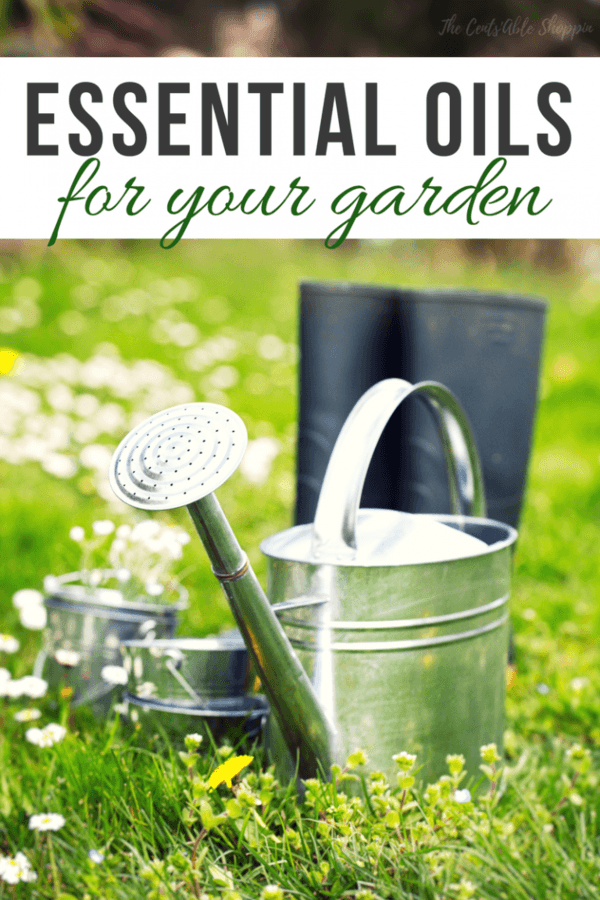 How to Use Essential Oils for your Garden