Christmas is right around the corner, and these snowmen candy bar printable wrappers are super cute to whip up for friends and family – or even as gifts! Print the snowman candy bar cover on glossy paper, and decorate with a few pom poms (earmuffs), felt (scarf) and buttons and they'll be well received as gifts for any age.
These candy bar wrappers would be a cute way to spend an afternoon rafting with your kids, too! Print the wrappers and set up the supplies on the table top to allow the kids to put everything together – finish up by writing a cute holiday message on the back of each snowman for those they are gifting to.
No matter who you gift these too, they are sure to capture a smile!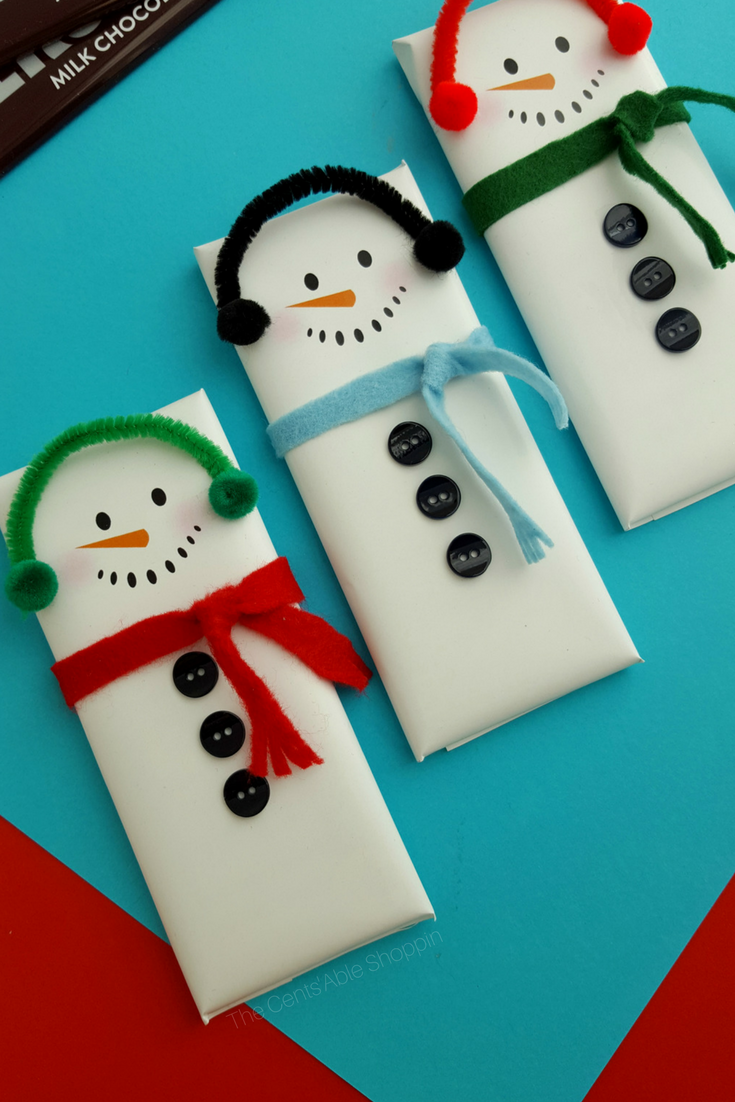 Making these snowmen candy bar wrappers is SO simple. Grab a few simple craft items (that you can pick up at the dollar store). Then print this snowman wrapper printable, pull together a few candy bars and get started.
Snowman Candy Bar Wrapper Printable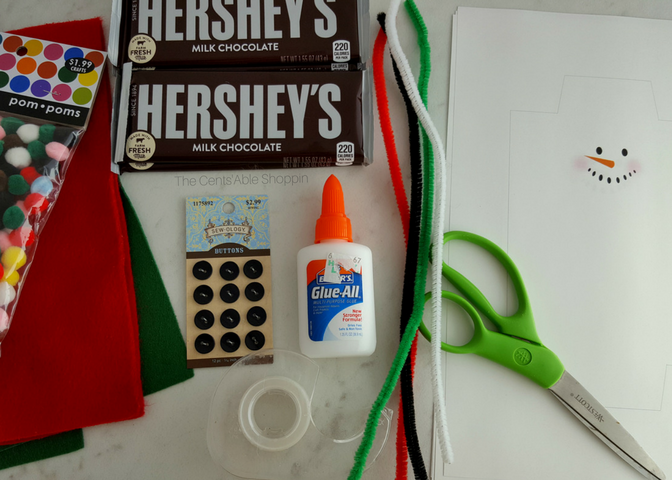 Materials:
Directions:
Print out the printables on a thicker, glossy paper to give the wrapper that sheen and prevent the candy bar packaging from showing through. Cut along the edges.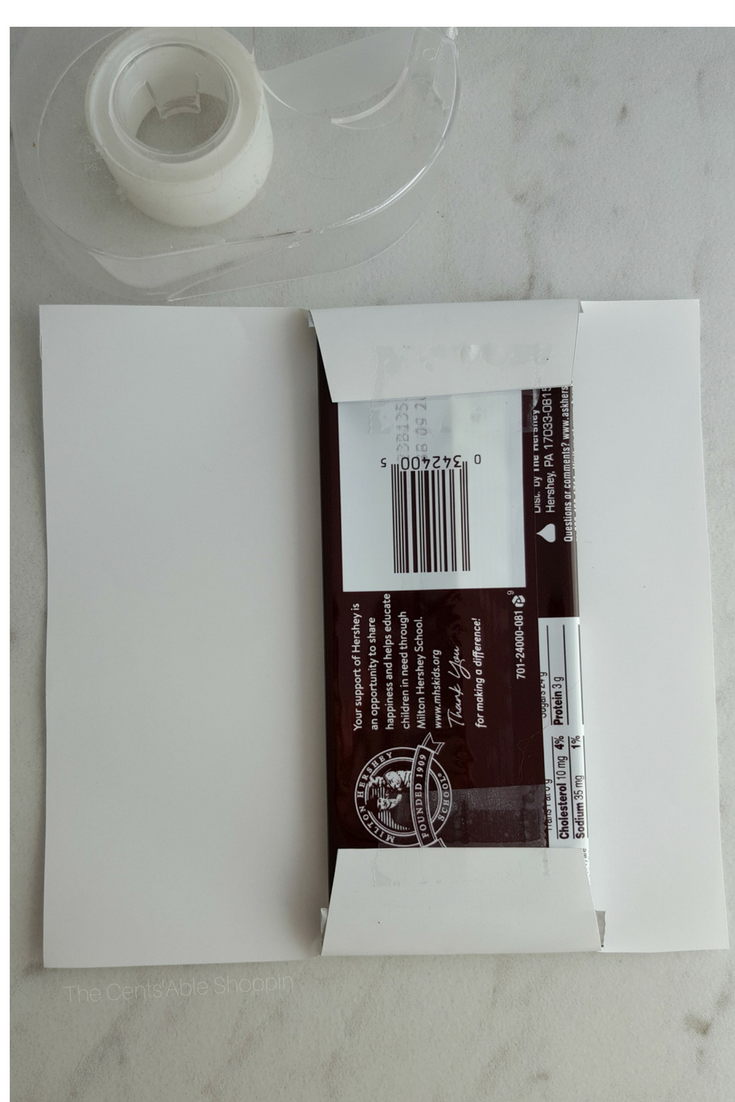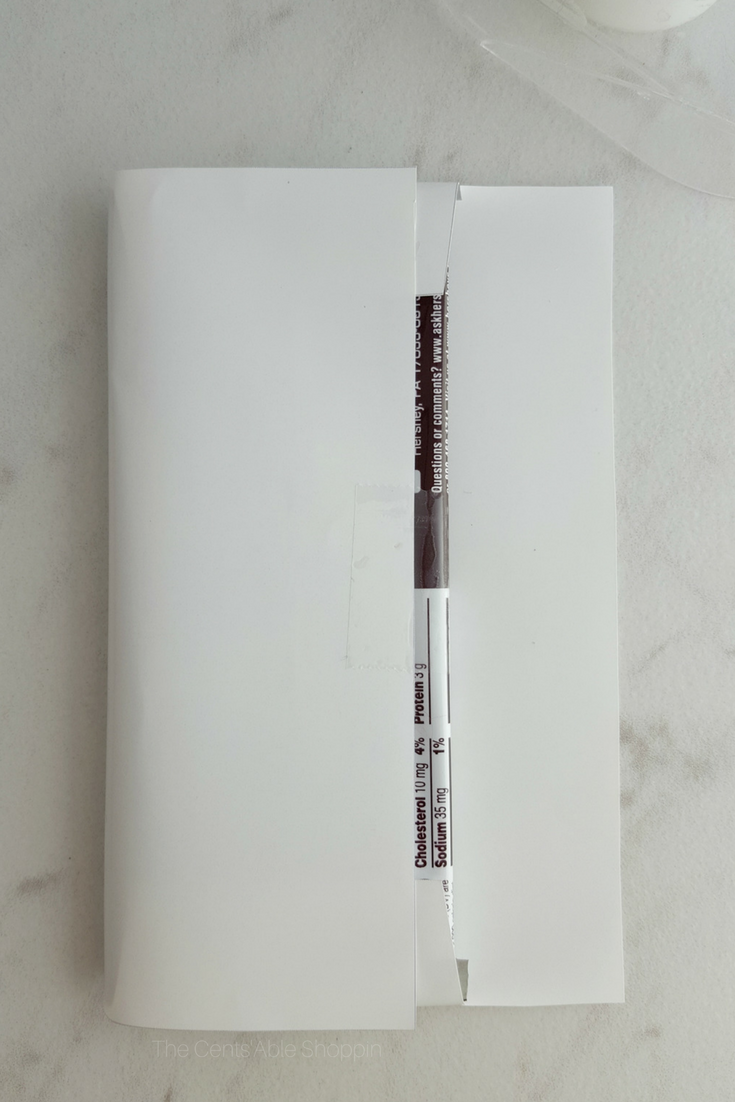 Lay the wrapper face down and place the candy bar in the center. Fold over the flaps and secure with tape.
Turn the wrapped candy bar over and curve a 2 ½ inch piece of pipe cleaner over the face and secure on the sides with a thin strip of clear tape.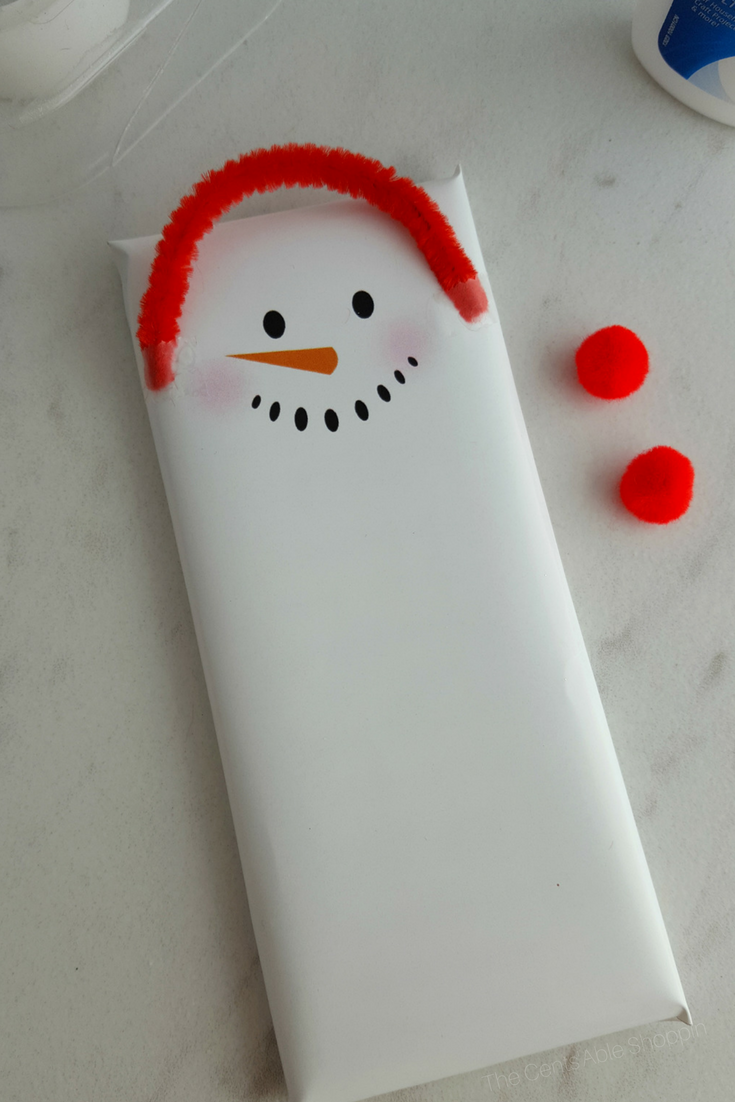 Glue one pom pom on each end of the pipe cleaner to create the ear muffs.
Cut a thin strip along the edge of the felt sheet and wrap it around the candy bar wrapper, and tie to create the scarf.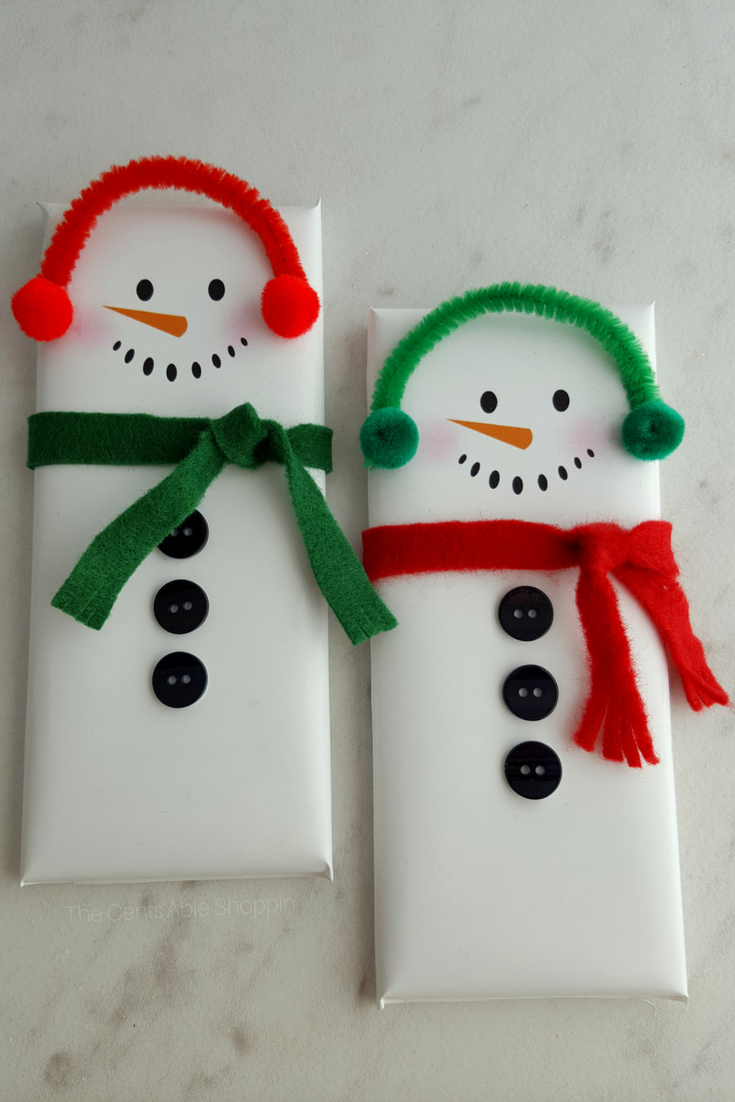 Glue three buttons down the front of the snowman to complete the project. Write a holiday greeting or message on the back of the candy bar, or attach a holiday tag to the scarf with a written message.
That's it! They are so darn adorable you might not even want to eat the candy bar ☺️
If you like this Snowman Candy Bar Wrapper, you might want to give this a try, too!