LEGOLAND is a popular tourist destination for families with small children. Here are 6 reasons you may want to visit LEGOLAND in the fall!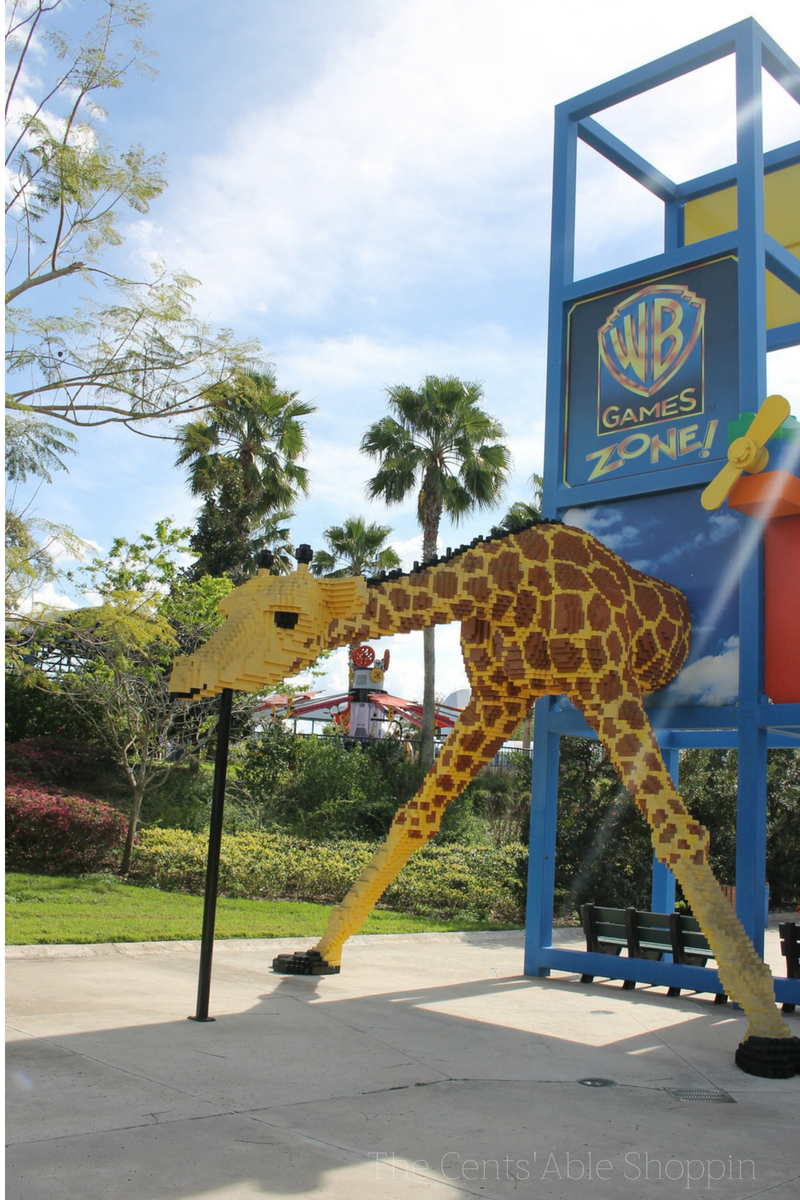 LEGOLAND is a popular destination for many families with children – and one that our kids particularly enjoy visiting as well.
Located just outside of San Diego, California as well as an hour from Orlando, Florida, it is a perfect place to spend a day or two with your family. It's such a fun theme park type experience that is slightly different than the norm.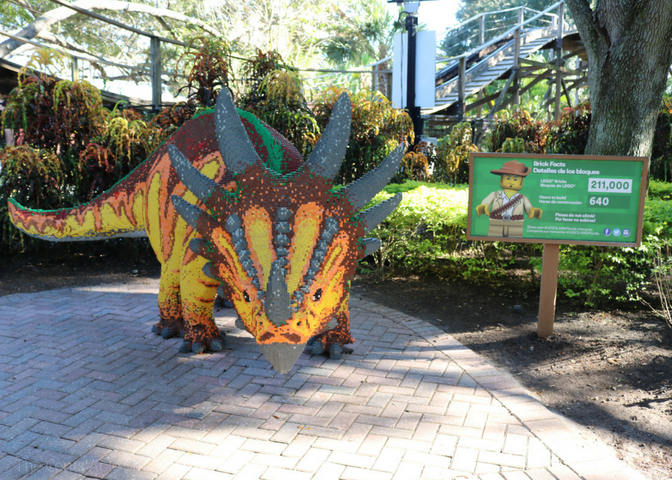 As all theme parks in California and Florida are, LEGOLAND can be crowded certain times of the year. Not only that, depending on the time of your visit, it can also be extremely hot. This can make it a challenge to truly enjoy yourself.
6 Reasons to Visit LEGOLAND in the Fall
Visiting LEGOLAND in the fall makes it much more enjoyable for many reasons. I am going to give you an idea of what to expect then, and some tips for your visit should you decide to visit with your family.
#1: The Weather is More Tolerable
Weather at LEGOLAND is perfect in the fall. Absolutely beautiful! I'd love to say that this is the most gorgeous time of the year, with nice temps, and the occasional breeze.
It can get just a bit chilly in November and December, but it is rare for it to be anything you would consider to be "cold" out. Take a hoodie and you'll be all set.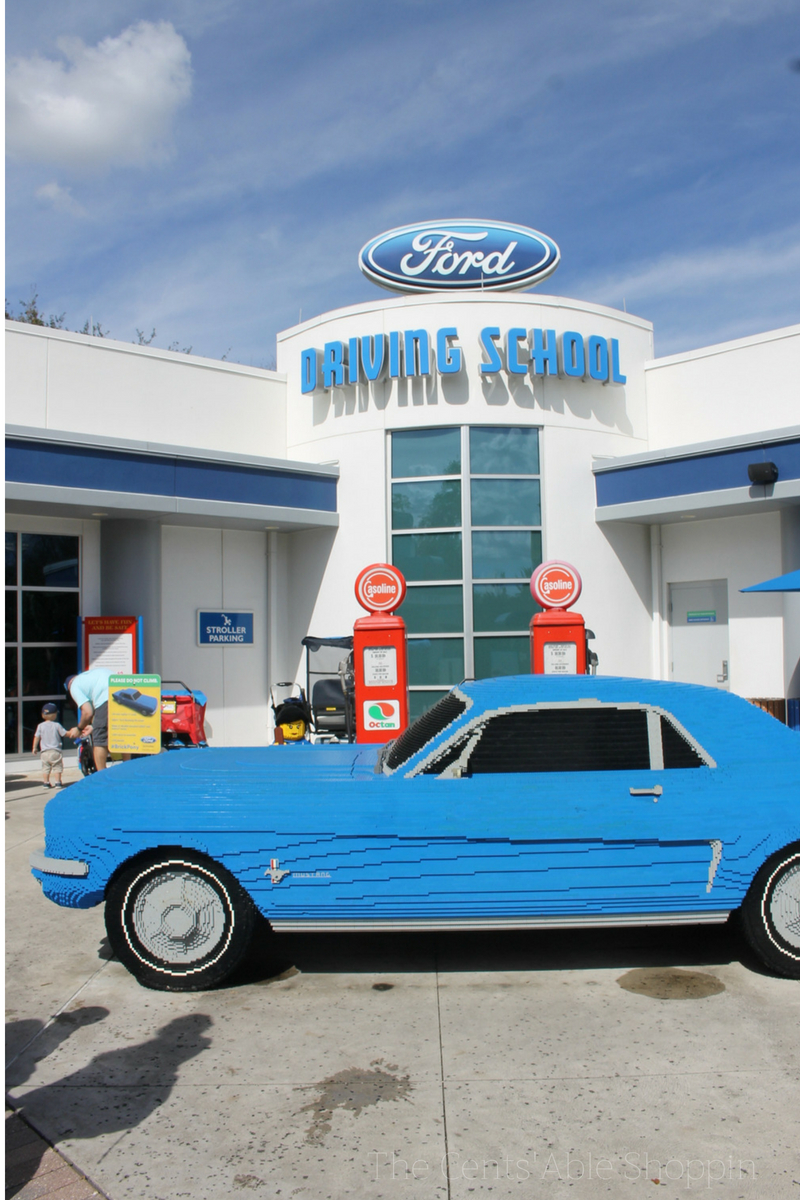 Fall park hours can tend to be shorter compared to hours during the rest of the year. For a few weeks in November, they do close a day or two during the week. Be sure to check their schedule ahead of time before buying tickets or planning the visit.
The park itself has many areas with shade, which can be helpful when you travel with small children or infants. During the summer and into September, it can be quite warm/hot.
#2: The Park is Decorated for the Holidays
In mid-November, before Thanksgiving, LEGOLAND puts up Christmas decorations. If you go in October, decor is Halloween themed. If you go in November, however, you will see the awesome LEGO Christmas tree.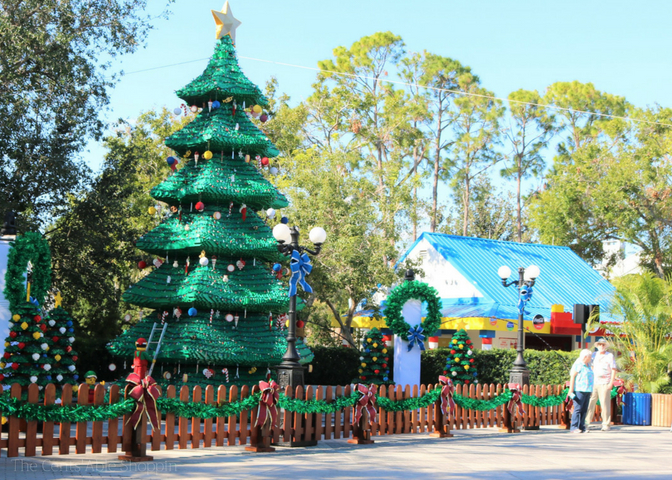 They decorate all over the park with brick garlands and fun ornament type builds, but the tree is the best part.
It is a good size, and is decorated by the LEGO elves. They decorate some of the store windows for Christmas too.
#3: More Variety in Limited Edition Type Builds
During the Halloween and Christmas season, you can find more variety in limited edition type LEGO builds for purchase. In the largest store, which is right as you come into the park, there is a section near the registers with limited edition type builds.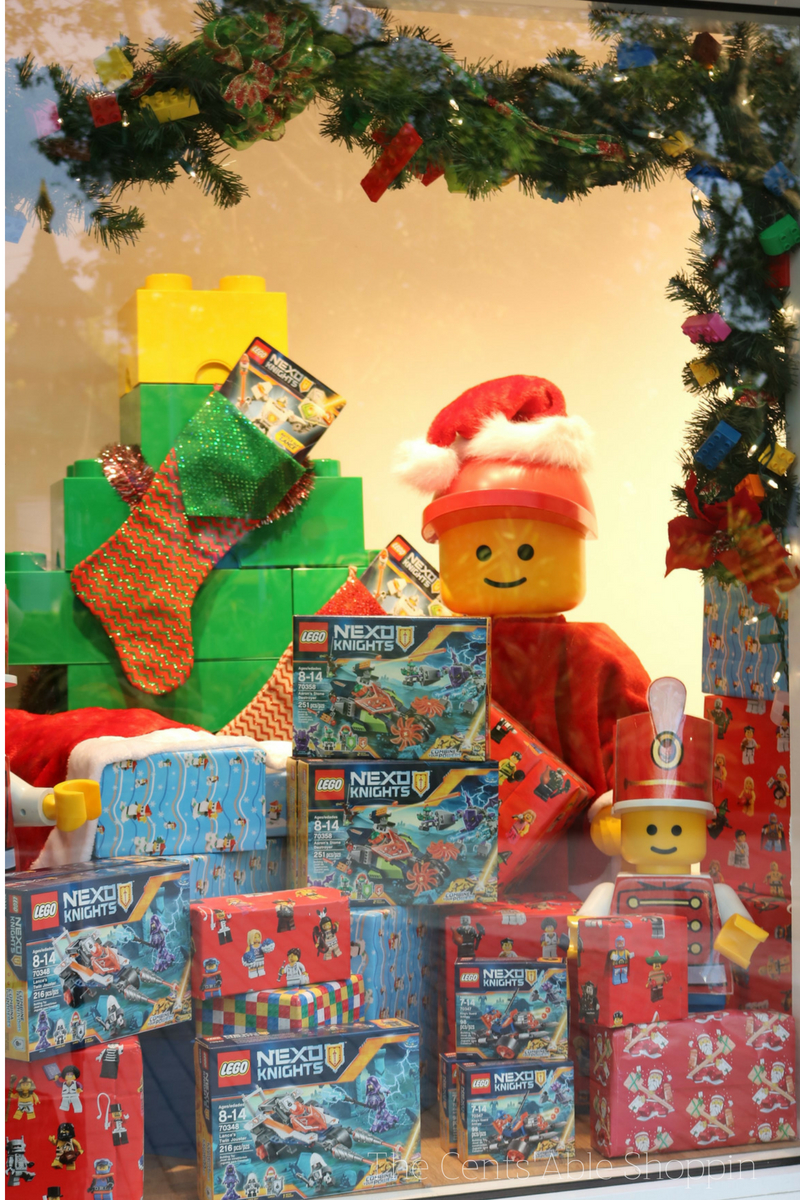 Many are seasonal finds and smaller sized so they aren't expensive. However, they are items you can only find at the park and not in a store.
#4: The Park is Less Crowded
Visit LEGOLAND in the fall and you can often times find less a less-crowded park, too. Skip the week of Thanksgiving if this is a concern. Many people go there then, but otherwise attendance is minimal.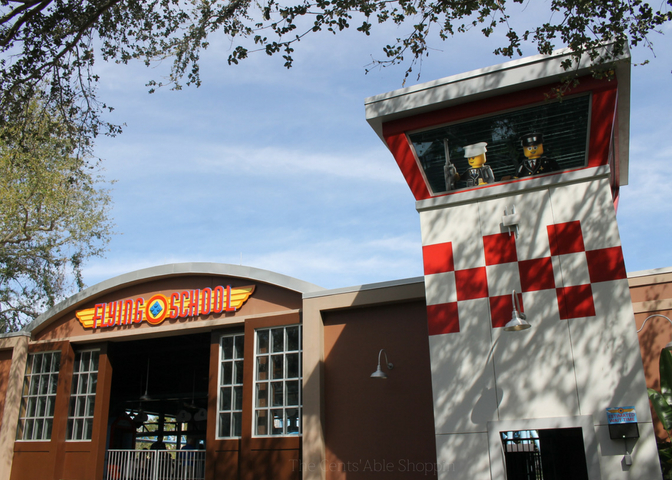 This gives you plenty more opportunities to ride more rides, and multiple times if you want to. It also means the minifigure trading with the employees is better, since there is less competition.
Employees at LEGOLAND hold minifigs on their name tags and you can trade with them anytime.
(Tip: Make sure your minifigs have an accessory and hair or a hat if you plan to trade for any with those, it is piece for piece when you trade.)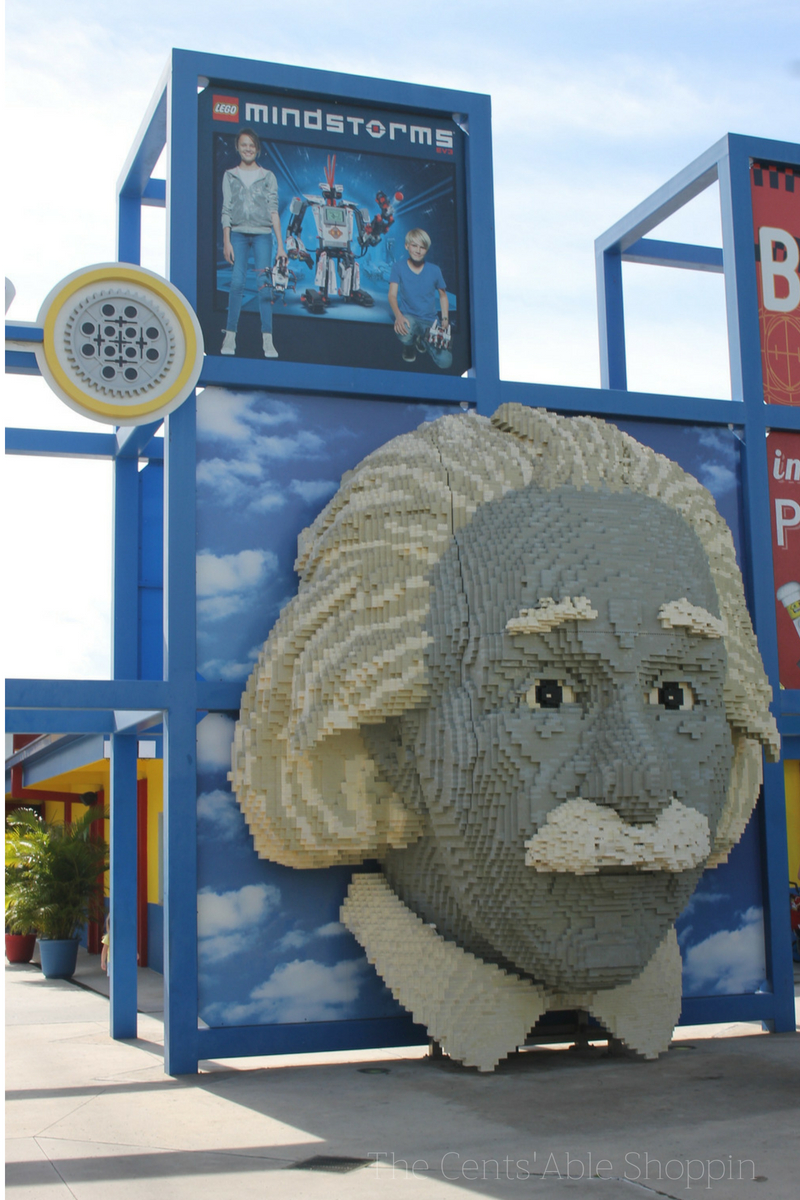 There are also some great activities you do in the back building, too. Once you go in, you'll see a large Einstein head. This is where you do the car racing and build vehicles for flights to race. They also hold fun, educational classes for different age ranges. For those classes, you must sign up in advance. It is best to do this first thing when you get to the park. Normally you can choose times and classes, but when the crowds are down, there are normally slots left anytime you go.
You can see all the builds, shows, and miniland so much better this time of the year since crowds are less. It is when we get the best photos too.
#5: Great for Parents with Small Children
If you have small children, visit LEGOLAND in the fall for more opportunities to play.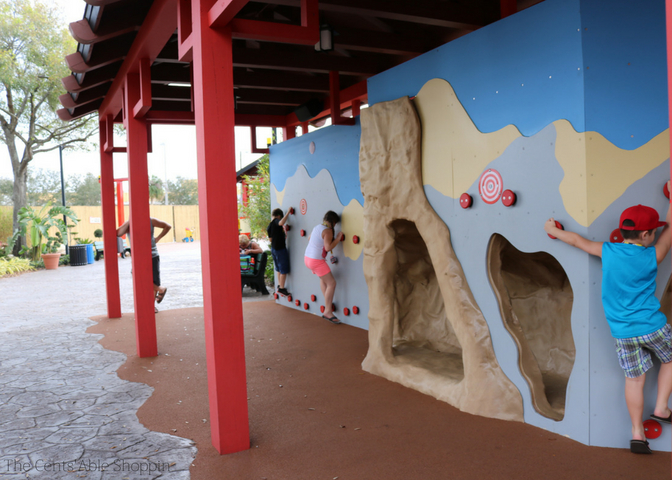 Play areas are abundant in the park – one by the castle area, one in the adventure area, near the DUPLO section, and even some in the Ninjago area. This means your kids can keep doing an activity again if they really love it.
Even better – less people means that parents can take a break too!
#6: Savings on Admission Depending on Location
If you are going to LEGOLAND in Southern California, kids are usually FREE during the entire month of October when you purchase admission + hopper for a parent. If you have several kids, it can be a considerable cost savings.
Being able to visit on your own time schedule allows you to have a more enjoyable time at the park. Crowds are less, and the weather can be quite nice, too.