This winter snowflake slime project is the perfect activity to gather your kids and celebrate the season, and comes together in just a few simple minutes!
Incorporate this activity into a church youth group gathering, daycare or as a gift to students this holiday season!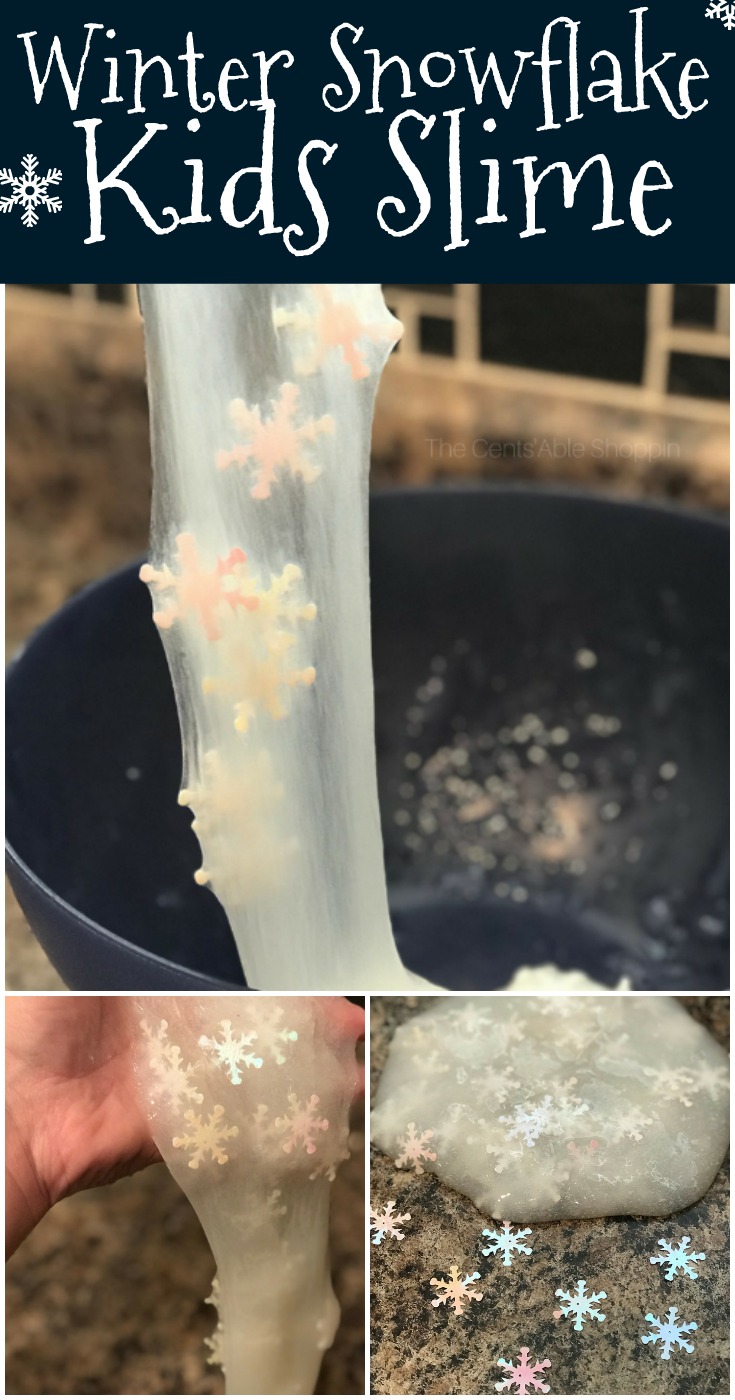 I don't know any child that doesn't love slime – after all, slime is fun to squash, pull, twist and even color. You can even include sequins & sprinkles in slime or in this case, snowflakes.
After all, it's winter – and what better way to get in the mood than making winter slime?
This winter snowflake slime is the perfect science and sensory activity for kids of all ages, and can be made with a few simple grocery store ingredients – glue, and StaFlo. Pair with your choice of sequin and a little water. Find StaFlo in the laundry care aisle at your local grocer – it's usually around $2.


Pick up snowflake confetti at Target, your local Dollar Store or even craft store, and combine the ingredients with a little water. You'll have a blob of ooey gooey that's ready in mere minutes that the kids can play with, over and over and over again.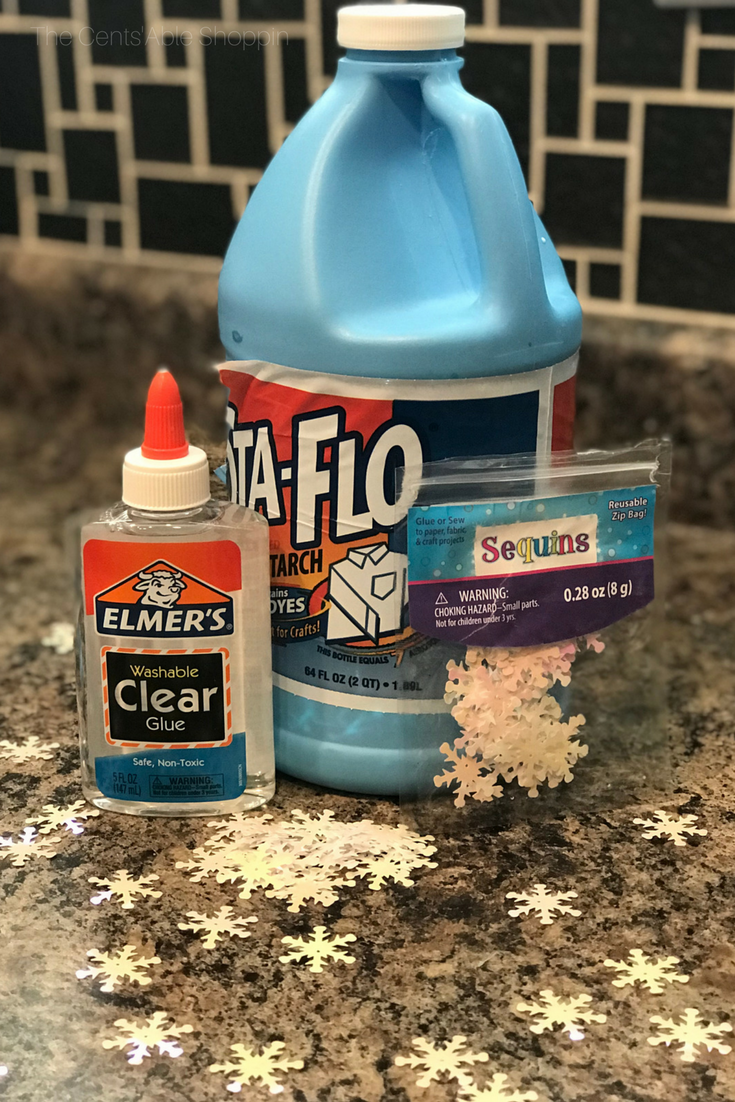 To make the best homemade winter snowflake slime, you will need to have these simple ingredients available, and some willing testers to play with the slime.
Our boys love making anything gooey and sticky that they can mold and squish around. So… this was the perfect activity to keep everyone involved and (surprisingly) getting along!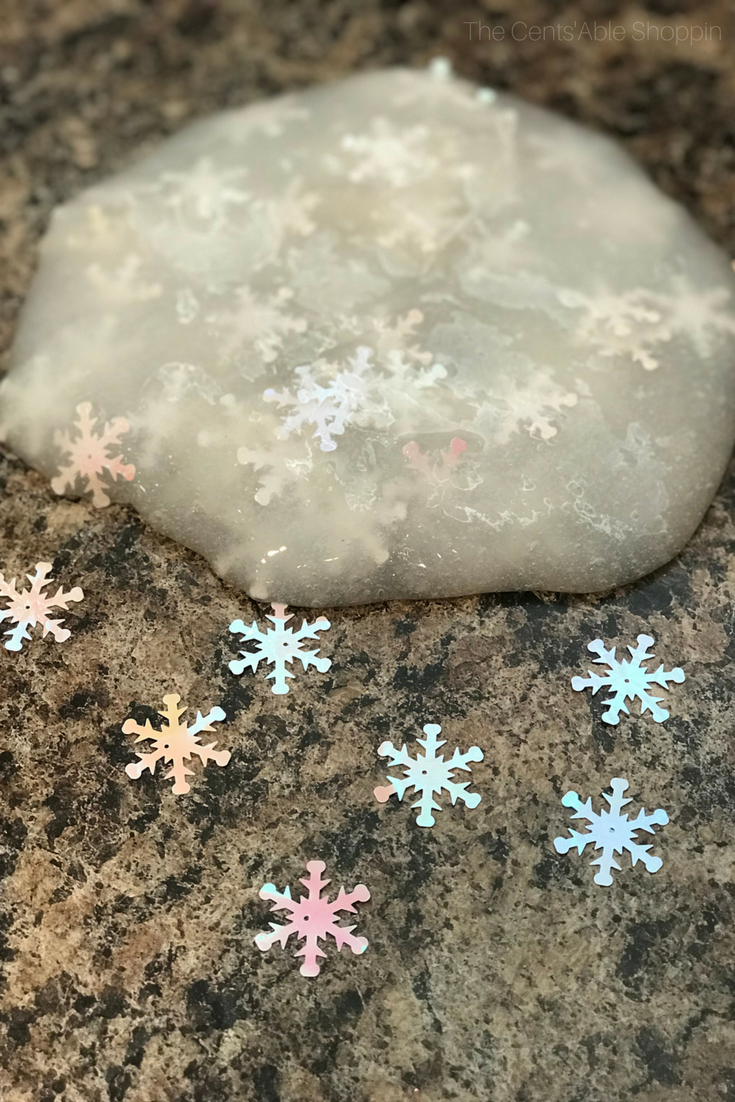 Feel free to adapt the recipe as needed by adding glitter, sequins or even buttons and colors!
Winter Snowflake Slime
Materials:
Gather all your materials and lets get started!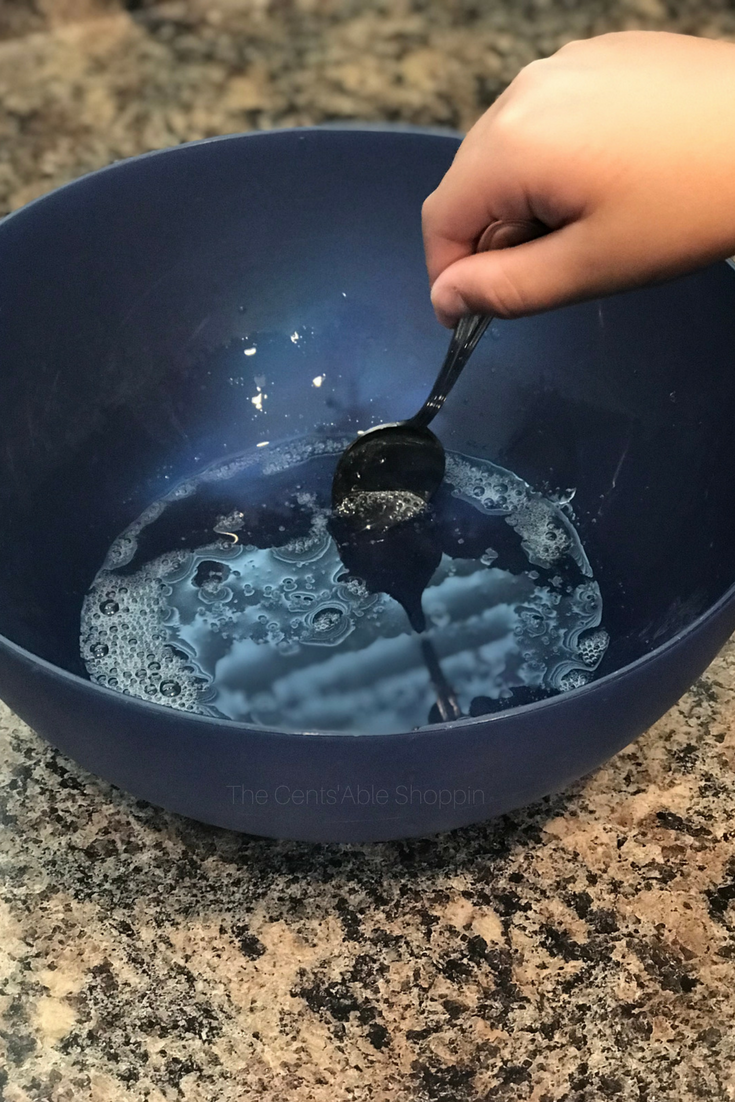 Combine ½ cup glue & ½ cup room temperature water. Stir until combined.
To get the clear slime, you will want to use clear Elmer's glue instead of white glue (though both glue varieties will result in slime, if you are going for appearance, the clear glue works better for this project!)
Add snowflakes to the bowl & stir well.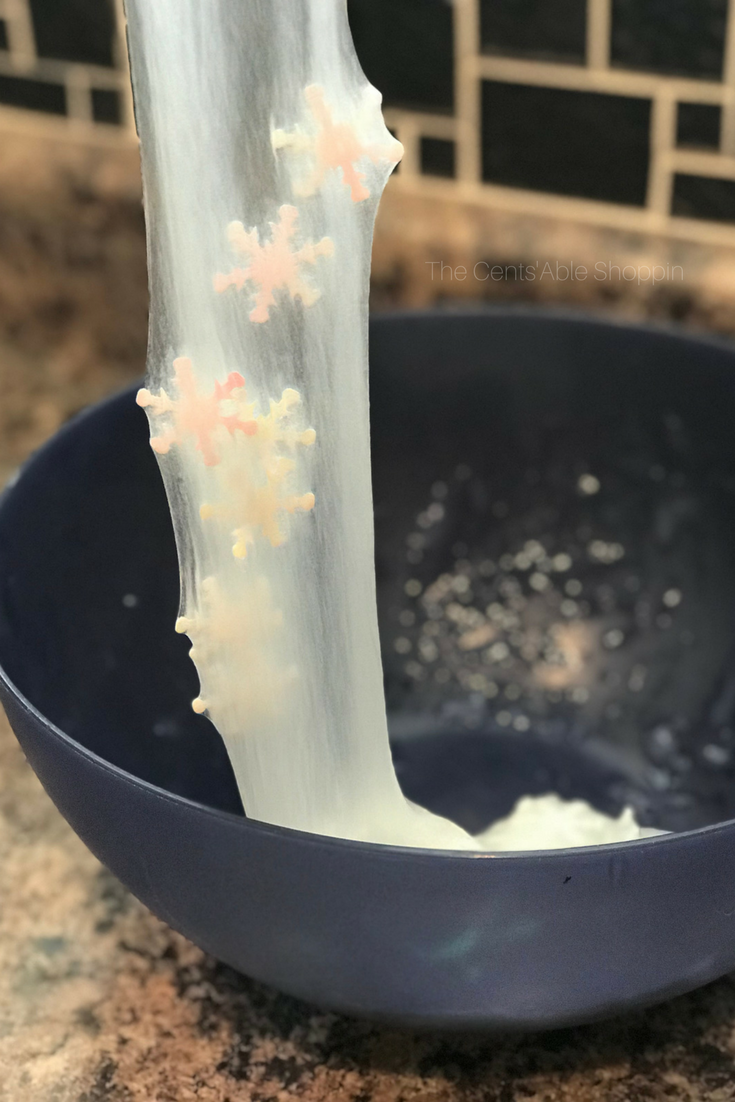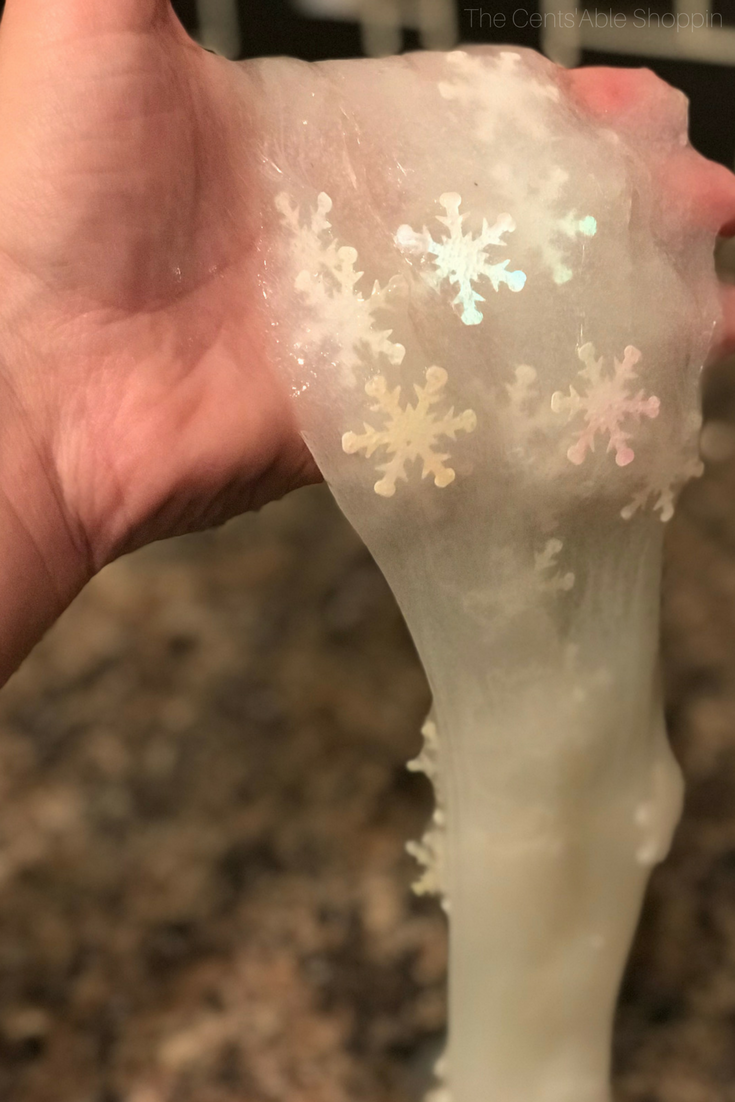 Add ½ cup of StaFlo & mix quickly. It turns into slime fast!
Take the slime out of the bowl and mold with your hands. Now it's ready to play with!
The slime will keep for about a week if stored loosely covered in a plastic container – you will want to play with it occasionally to keep it pliable.