Flatiron via Siphon Draw is one of the most challenging hiking trails in the Phoenix area. Here are 5 tips to help you hike successfully to the summit of Flatiron in the Superstition Mountains!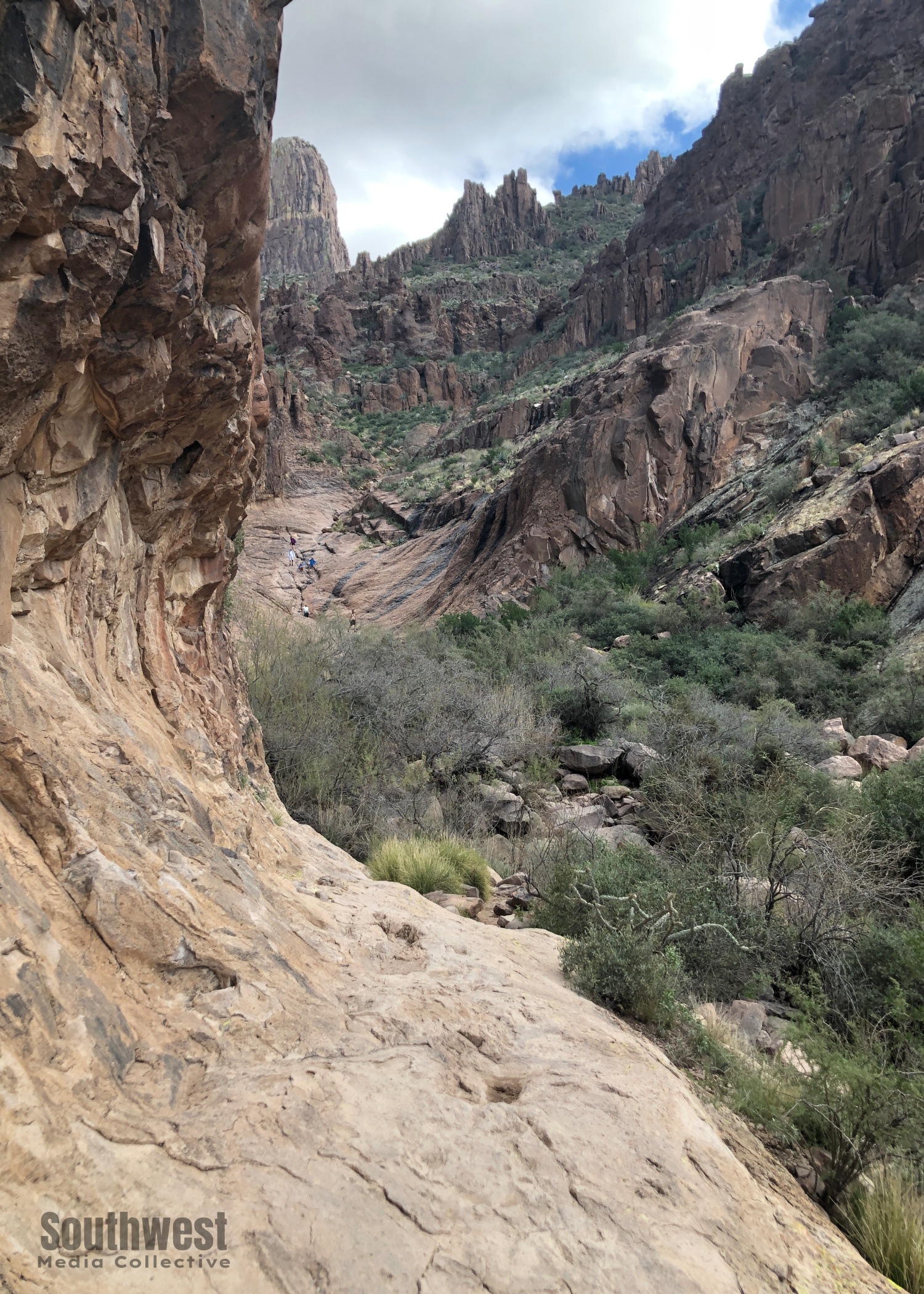 Hiking is a big deal here in Arizona, and in the desert Southwest for that matter. Whether you are in New Mexico, Utah or Arizona, hiking is probably something that you do – if not your entire family.
It has been one of the most fulfilling things that I have done with my kids for the last 10+ years. We have gone all over the Southwest and done [what feels like] 1,000,001 trails – from super easy to really hard (Flatiron!) to waterfalls and even old mine trails.
In the heat of the summer, hiking can be quite the challenge – but in the winter, it's a great way to stay moving and get some exercise with the kids.
One of my all time favorite hikes in the Phoenix area is definitely Flatiron. I love tackling this hike a few times each month, typically on a Saturday early in the morning. It's the best time to go – less people, more parking and just an absolute peaceful serene about the trails.
If you haven't thought about hiking Superstition Mountain, Siphon Draw Trail at Flatiron, you should strongly consider – it's so much fun and so rewarding to get to the top. The views are unbeatable!
Here are 5 tips for hiking Flatiron, Superstition Mountains:
#1: Invest in a pair of hiking boots
Hiking boots are a must for this hike. Sure you can use running shoes or tennis shoes but … just FYI, this is not the hike for them. Once you park at the Siphon Draw parking lot to the trailhead, the first mile is very rocky – boots help immensely to support your ankles. Once you arrive at Siphon Draw, you have one more mile to reach the summit (Flatiron) – that mile is absolutely so much easier if you have a good, supportive pair of boots with solid traction.
Sure, you can wear running shoes to hike most of the trails around Phoenix. But this hike is so much easier if you have proper footgear.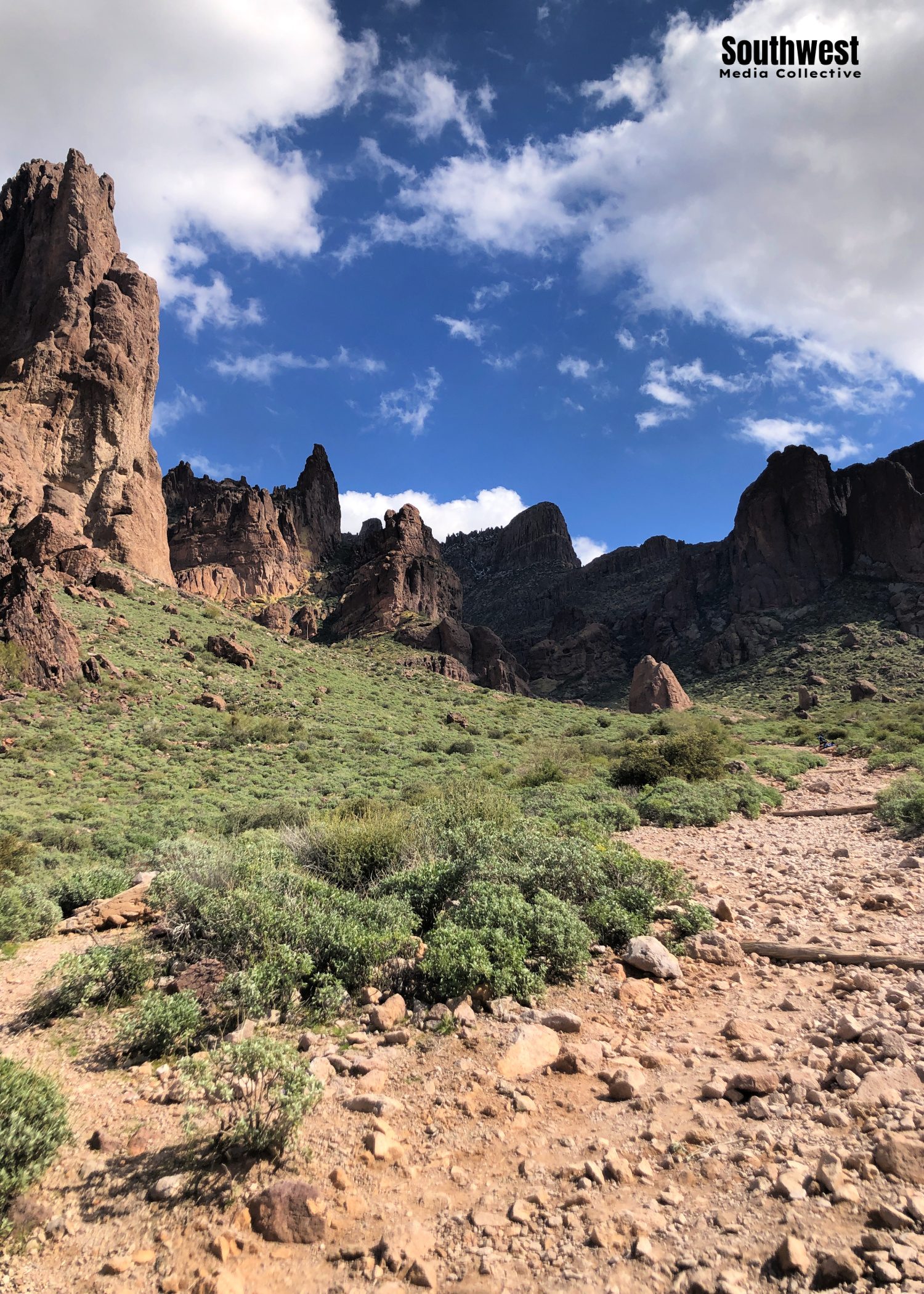 #2: Take lots of water
Water is the most important part of any hike in Arizona – whether it's winter or summer, hydrating your body is super important. Take at least 3, if not 4 liters of water if you plan on hiking to the summit of Flatiron – a good hiking ruck is so helpful for this.
Fill up several water canteens with ice, and top off with water.
If you have to, take a few water bottles just in case. It's best to have more than you need, just in case.
This hiking ruck is one of my favorites – however, 1 Camelback is not enough water for a 6+ mile hike.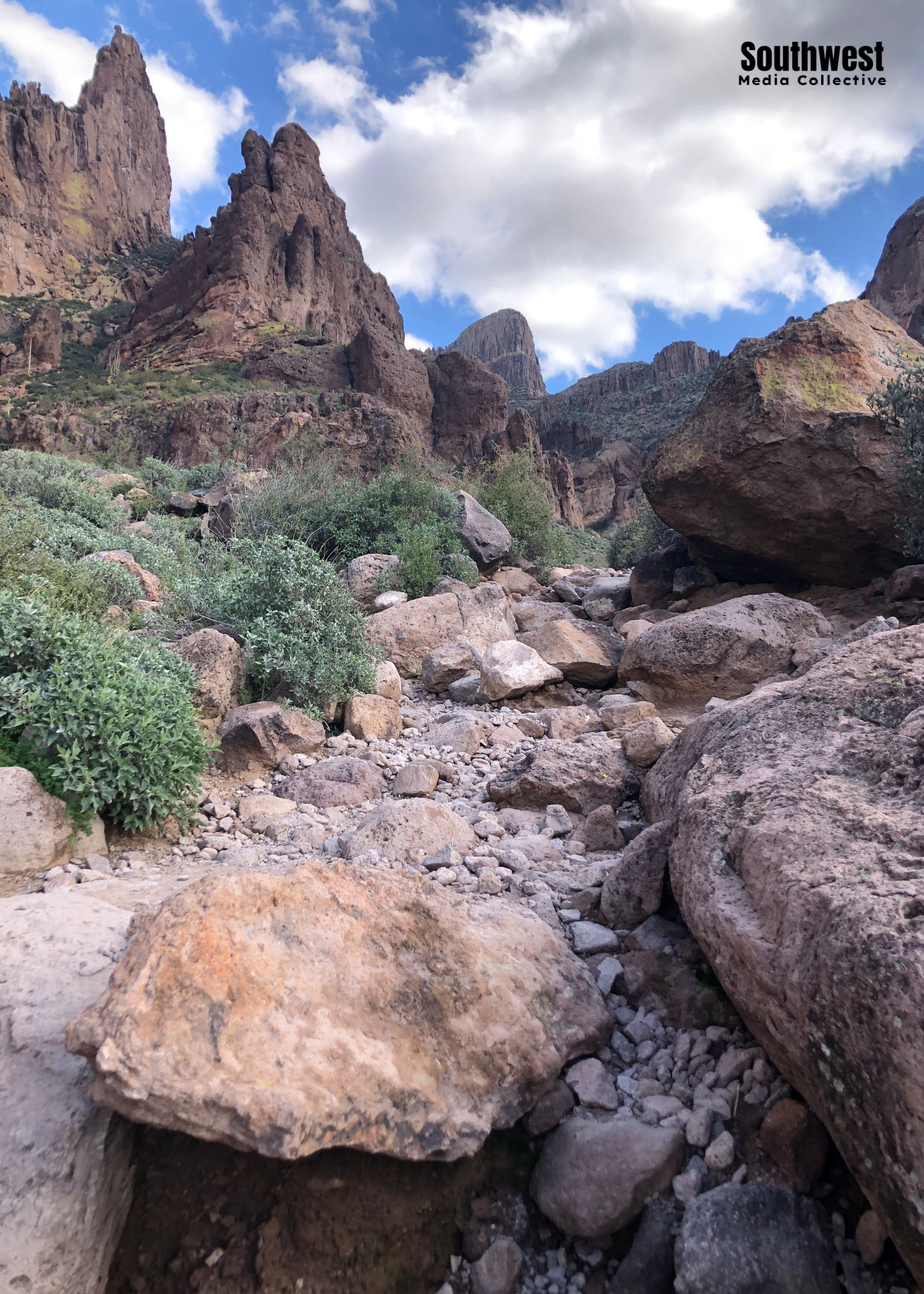 #3: Invest in a hiking ruck
Siphon Draw to Flatiron is one of my favorite hikes because it challenges the body to think and work in ways that you don't traditionally do every day. Once you reach the top of Siphon Draw, you'll go an additional mile to the summit – and the last 1/2 mile requires all 4 limbs.
You will be climbing and pulling yourself up with both hands, and both legs/feet – carrying anything will not be a good situation. A good ruck or hiking back is required – that way you can stick your canteens of water, snacks, extra socks, battery charger, and cable with you.
#4: Start early
The early bird gets the worm! If you are hiking Flatiron, the earlier you can start the more successful you will be. Not only is it cooler in the morning when it's early, there are less people on the trail and the parking lot will have space. If you go at 8:30 or later, you may not get parking.
When the Phoenix summer temps start to kick in, going late in the morning or day isn't the best idea – you'll need 3-4, maybe even 5 hours for Flatiron, and some of the worst summer temps for heat are later in the day.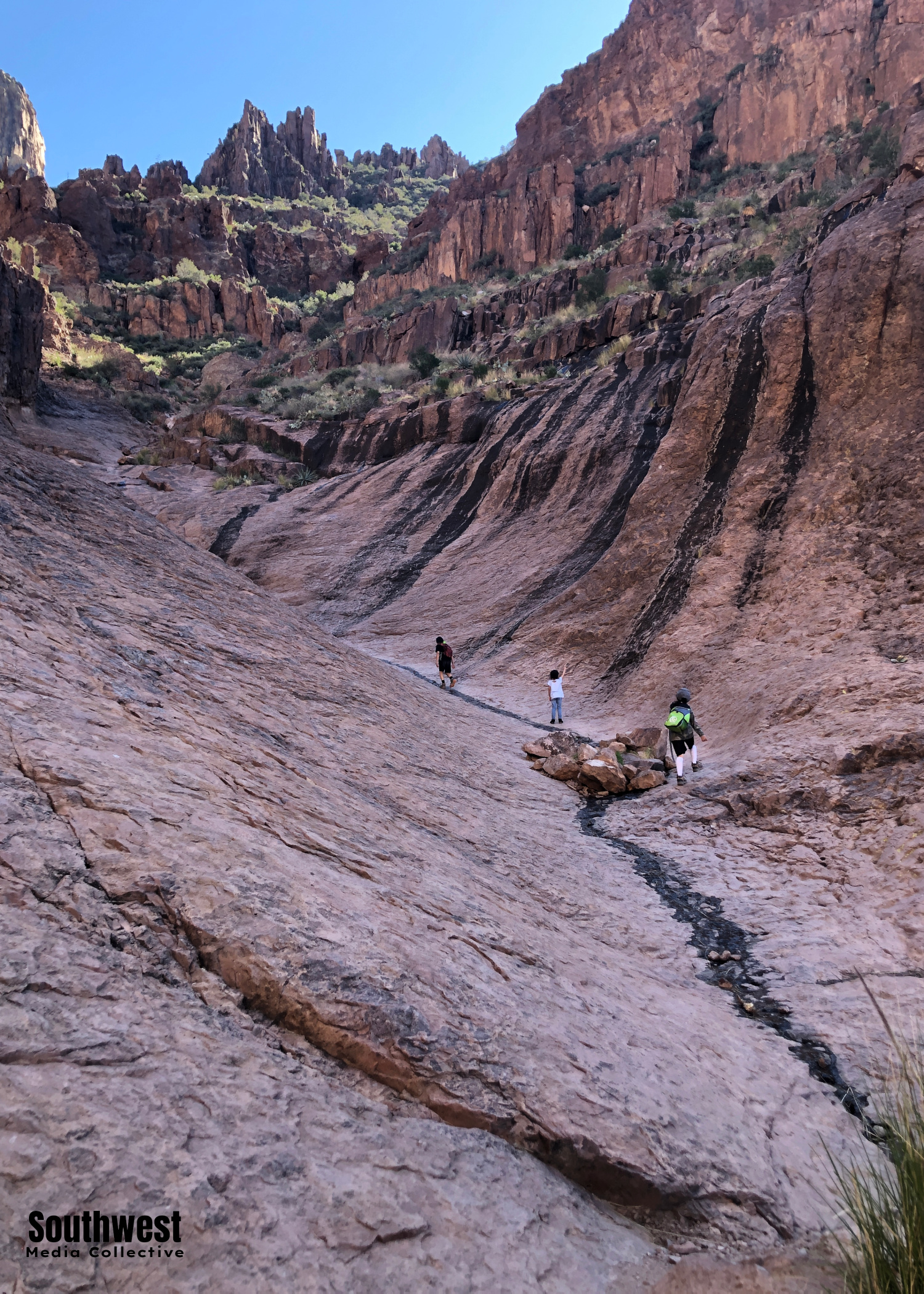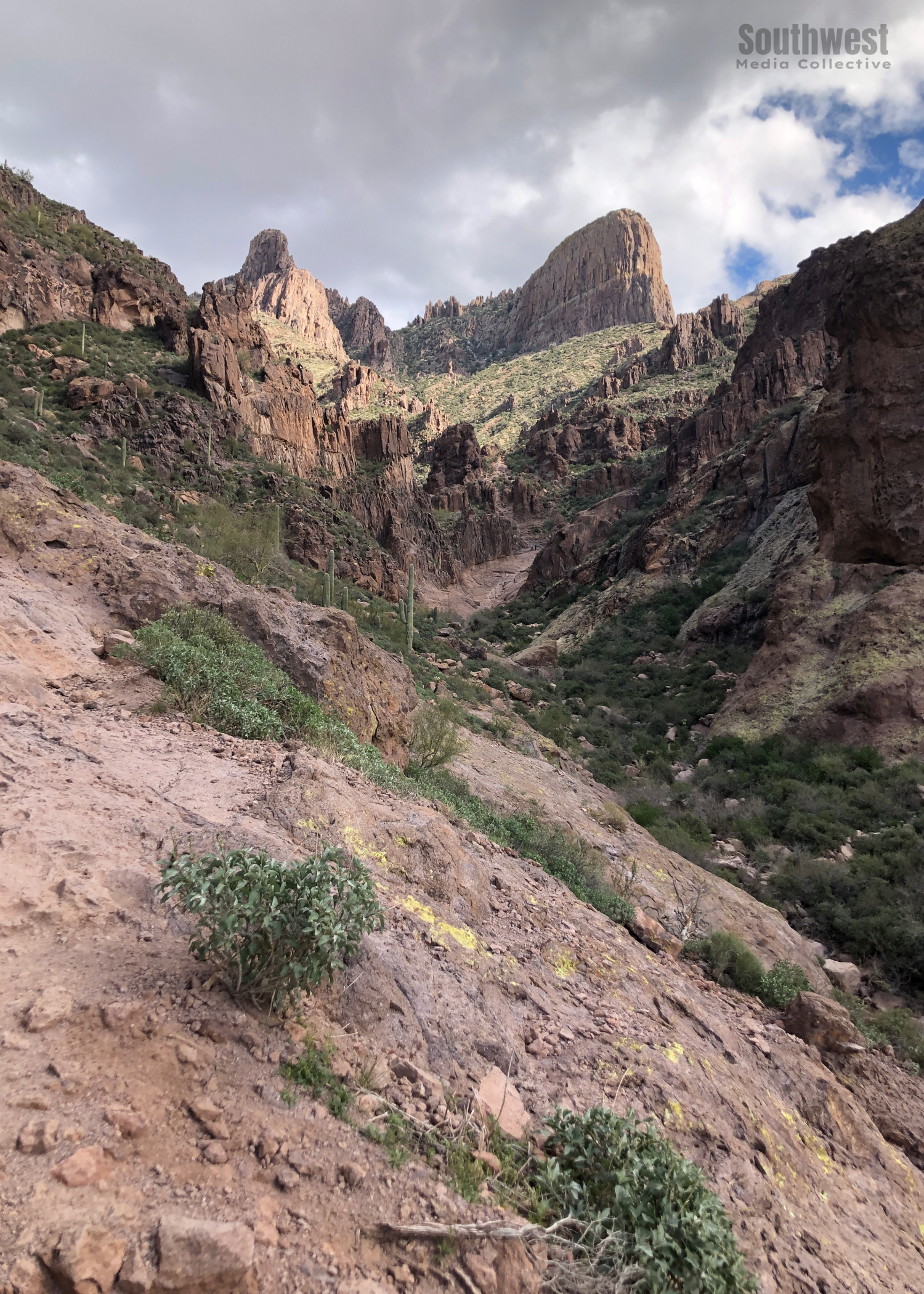 #5: Take snacks
Flatiron via Siphon Draw is a challenge. Take lots of snacks! Be prepared to be hiking for 4+ hours. I always start by 7 and even though the actual hike takes me 3.5 up and down, I spend an additional 1.5+ waiting for people to climb – after the draw, the trail is vertical and you will be waiting for others who are climbing which adds time to your hike.
Just remember – whatever you pack, return back to your car with the trash in your ruck (don't throw it on the trail!)
This is one of my favorite trails in the Phoenix area – simply because of the challenge! Once you get to the top, you will have the most beautiful views!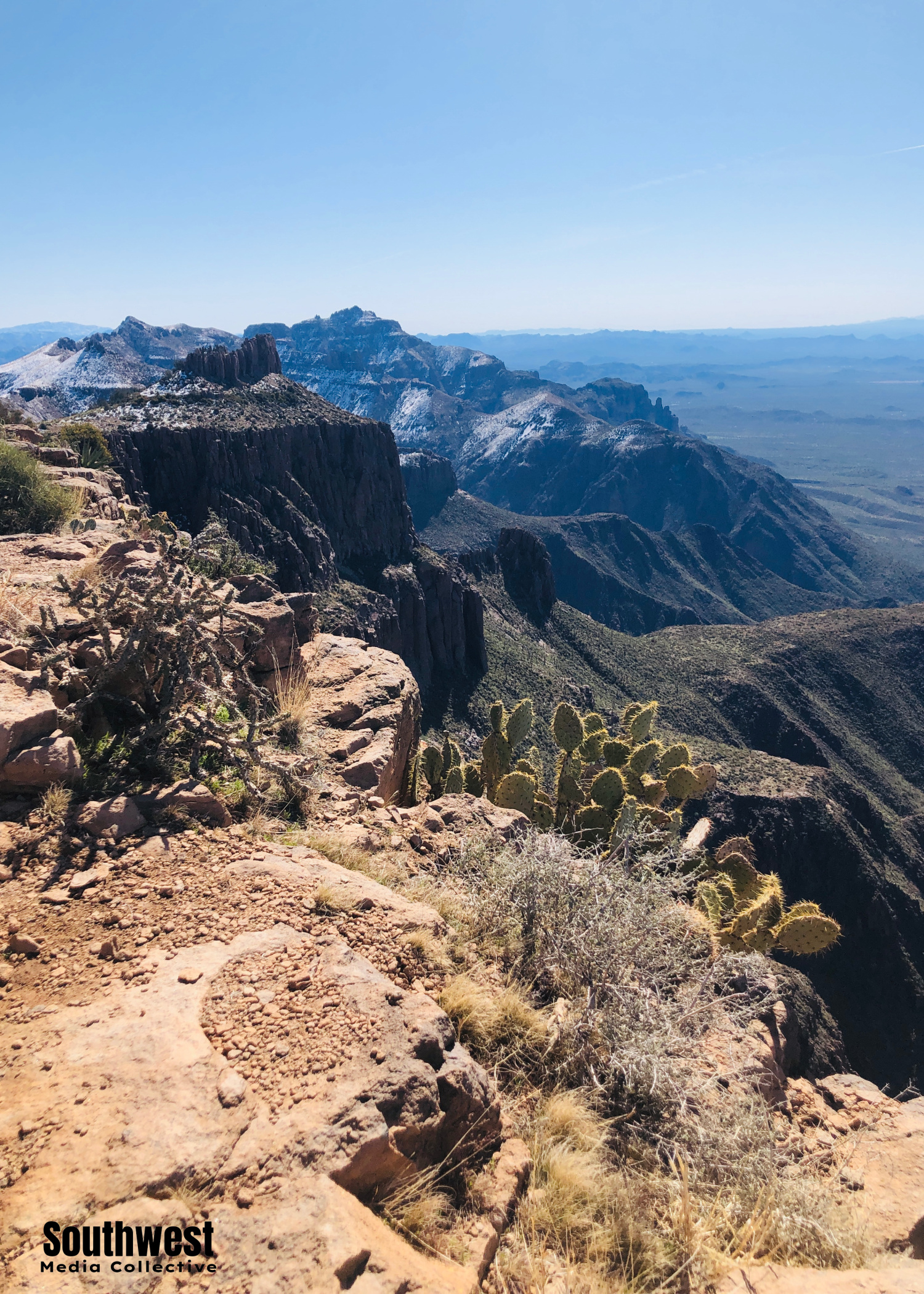 Here are some more tips for tackling this hike:
I would not recommend bringing your pets – every time I tackle this trail I see so many people struggle to lift their dog up ascents and verticals. Those poor pets look so stressed, especially considering some of the climbs are 6+ feet!
Going up is physically demanding – you need both upper, and lower body strength. Going down is going to be hard on your knees – especially if you have knees that are getting older. Use your butt to slide down if you have to.
Getting to Siphon Draw is just the start – it takes 1.8 miles to get "to" the draw; once you climb to the top and lift yourself over that draw, it's another 1+ mile to the summit, and that requires a ton of climbing!
Don't be afraid to go solo! Whether you are male or female, going solo is one of the most rewarding challenges. I love starting as early in the morning as I can, and tackling this hike by myself. Early weekdays are better, and every time I have reached the summit, I have met many new people and had some great conversations. Everyone is always super friendly – and willing to cheer you on.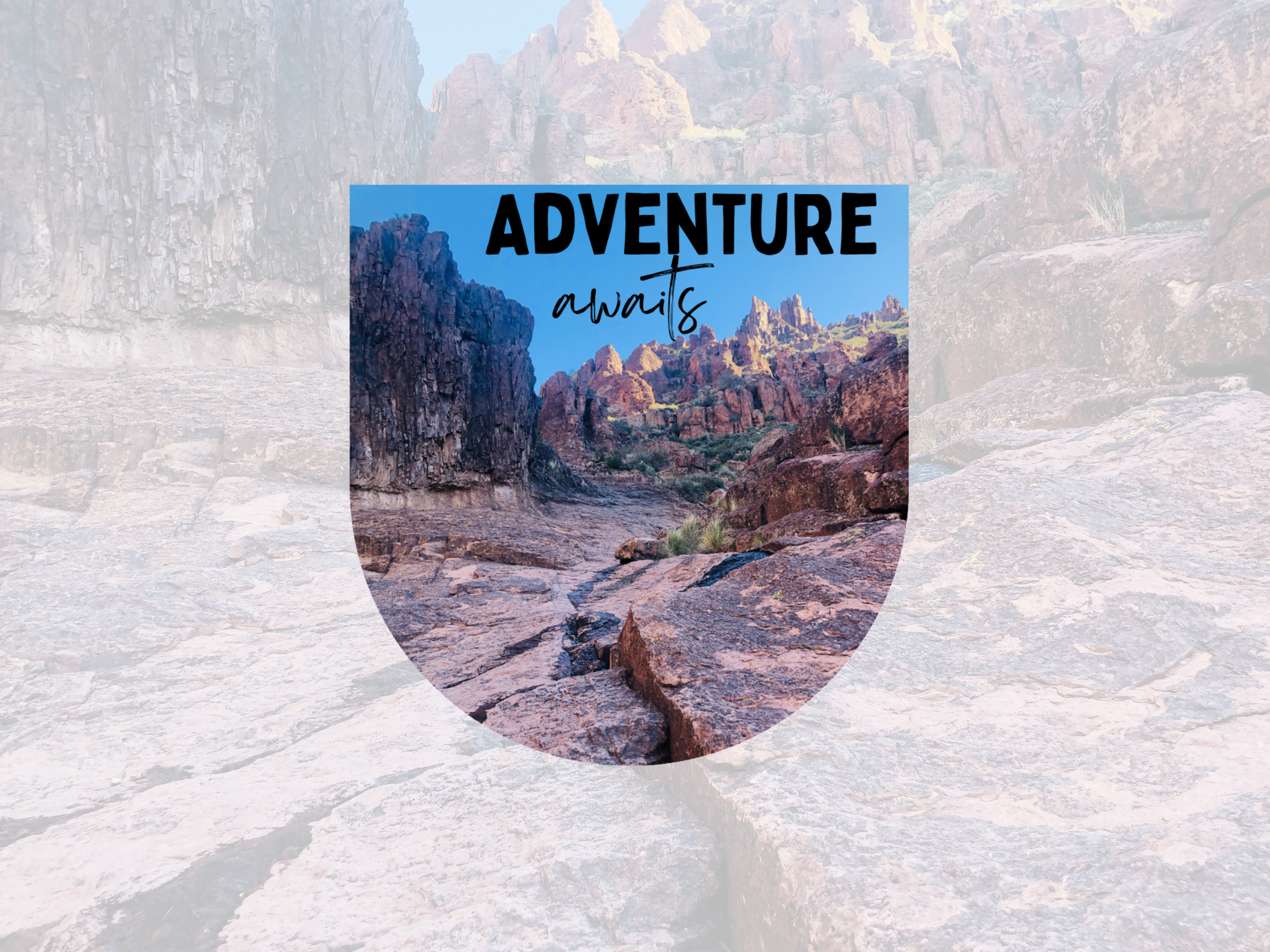 Have you hiked Flatiron?
If you have, show your hiking skills by picking up a high gloss 3×3 decal that features Siphon Draw Trail at Flatiron! Stick it on your car, truck, motorcycle, laptop, or even your water bottle.
Or see this pack of 6 hiking decals here with free shipping!
What tips would you give for the hike?
IS ALLTRAILS NECESSARY TO HIKE?
Hands down, I think it is the best investment I ever made! At $29.99/year (or, $59.99 for 3 years), AllTrails is the #1 hiking app for those who seek to explore the outdoor trails in their area.
You can use the free version of AllTrails to navigate the trails but AllTrails is best with AllTrails+. Only with AllTrails+ can you get access to offline, downloadable maps so your maps will work well even when you're out of cell signal. Sign up for the free trial and test it out for a week – they will often times run sales for 50% OFF one year, too!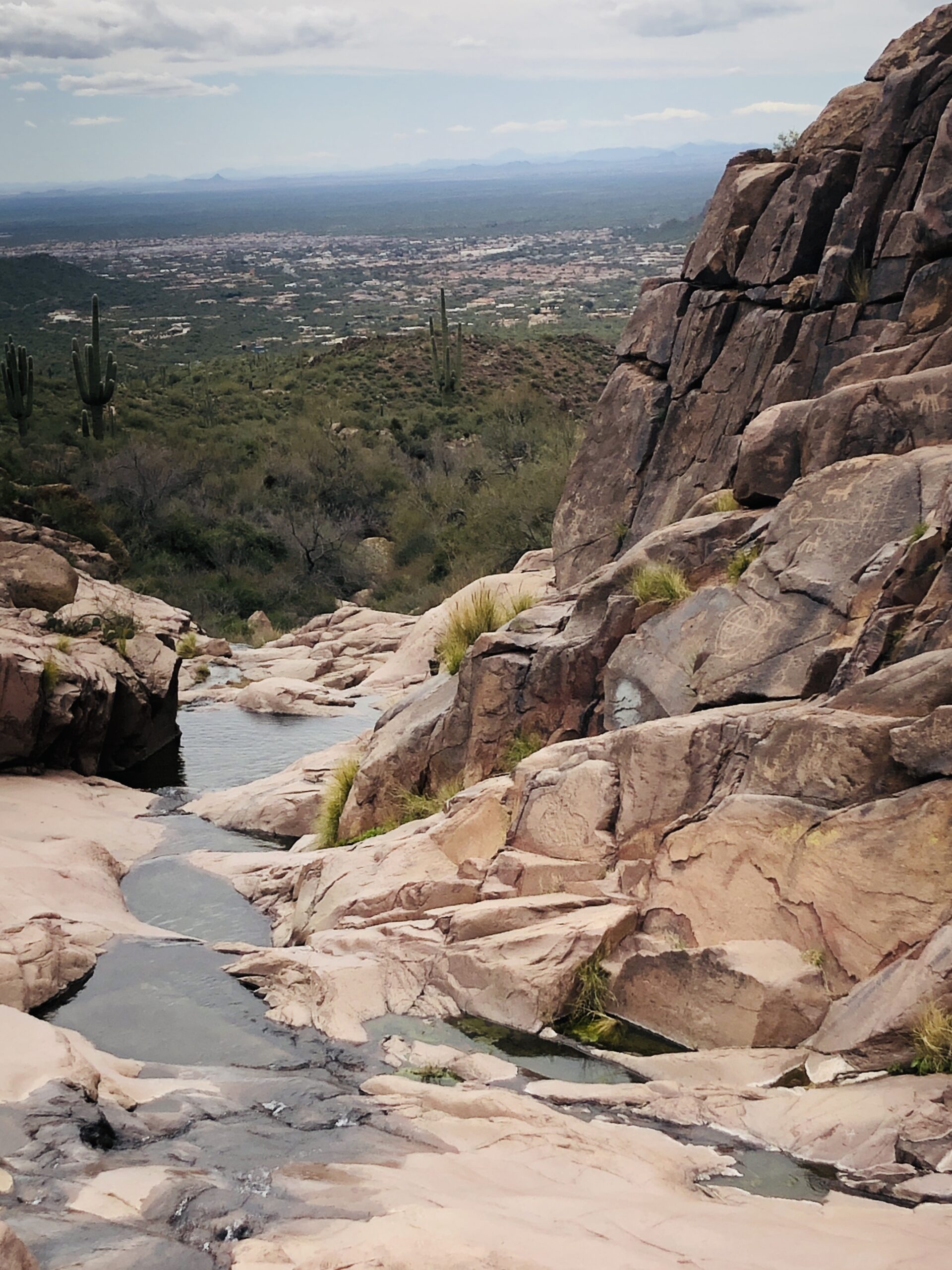 Check out these family friendly hikes in the East Valley if you have kids and love the outdoors!