Here are several Animal Adventures for Kids in Arizona – including Bearizona, Grand Canyon Deer Farm, Reid Park Zoo + More!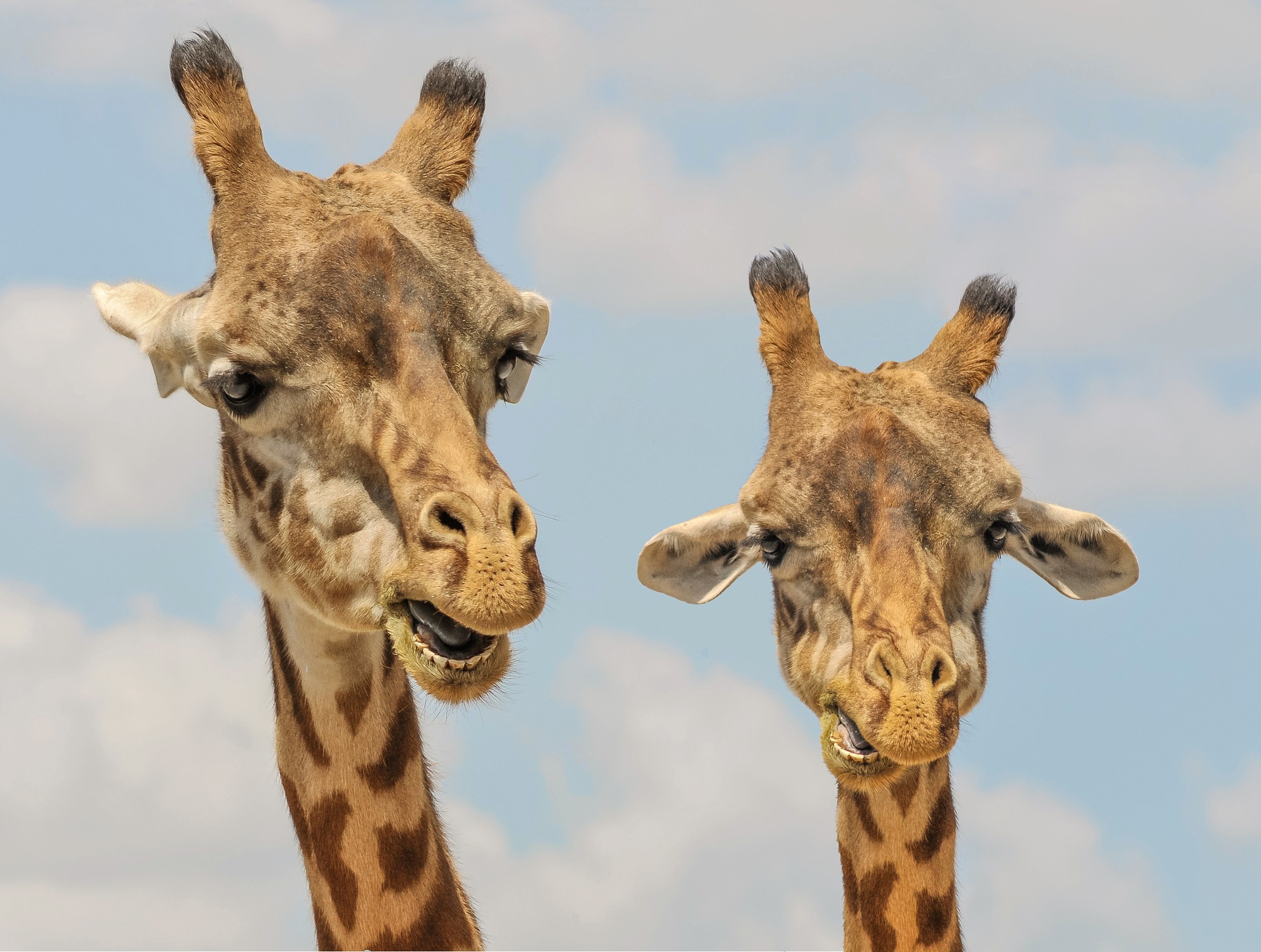 Chances are, if you have kids, you are always looking for something to do that you can involve the family in ~ whether here locally in Phoenix or, to make as a family day trip.
We do the same – all the time actually. Sometimes it's nice to have some ideas in mind – just in case the weather cooperates, you can leave at the drop of a hat and enjoy the time together.
Thankfully, Arizona has some pretty amazing places to keep the kids busy. One of the things our kids love the most is animals – and while we can head to the Phoenix Zoo with our POGO Pass, sometimes we like a change of scenery…
And sometimes getting out of the heat and going up to the high country is our goal. Who loves to be in sweltering 120 degree heat anyways?! :)
Sometimes, going towards Tucson is just as fun, too… as long as it's not too hot.
Animal Adventures for Kids in Arizona
Here are some of the best Animal Adventures to take the kids (and family) – whether for the day, or as a road trip over the course of a weekend. We have been to every single place below – and Bearizona is our favorite!
Bearizona allows you to see animals roaming around in their natural environment. Thereaer NO cages or enclosures – you simply enjoy the wildlife through the windows of your car.
They have black bears, bison, Arctic and Gray Wolves… and more.. kids LOVE this drive, and you can take as long as you like to drive through the park. Take photos, and watch them up close – paid admission also allows you to drive through not just once but as many times as you like.
After you drive through the wildlife park, you can park and walk through Fort Bearizona — where you can see the smaller animals (bear cubs, mini farm animals and birds, otters and more). You will probably even see bear cubs climbing trees like we did.
Bearizona is open from 8 – 5, and located at the intersection of 1-40 and US Hwy 64, 25 miles West of Flagstaff in up in Williams. If you opt to go up there you will want to spend at least 2 – 3 hours at the Wildlife Park, if not longer – we usually make it an overnight stay.
This is a great place to take the family -this center rescues and rehabilitates injured, displaced and orphaned wildlife with a view to releasing them back into their natural habitat when they are ready.
Animals that can't be released back are cared for by the sanctuary.
Tours are required to be booked in advance – they also have school trips, classes on Mondays for homeschool students, and a Wildlife Discovery Camp for kids 9 – 12 years of age.
This sanctuary is a non-profit, home to 140 exotic animals that were rescued, surrendered or placed in care by a welfare agency. Some of these animals were rescued, some were rehabilitated, and some were abused/abandoned – but they have all been looked after and are now available for the public to visit.
The sanctuary is located on Rt 66 at mile marker 87 – just 29 miles East of Kingman. They are open Wednesday to Monday, 9 – 5 p.m., year round (but closed on Thanksgiving and Christmas).
60 miles south of the Grand Canyon National Park Entrance in Williams is the Grand Canyon Deer Farm.
It's a great place to teach the kids about animals. Your kids can sit among them, watch them from a distance and even give them a big hug. There are also reindeer, birds, wallabies, marmosets, mini cattle and even camel/bison.
Rates vary from $6.75- $11.50 per person – and they are open all year with the exception of Thanksgiving and Christmas, weather permitting.
You can stop in and feed the critters – ostrich, deer, miniature Sicilian donkeys and Boer goats plus much more.
They have a 5,000 square feet tropical enclosure that you can feed the lorikeets – their Fallow deer will also hand feed from children, too. No reservations are required, and you can tour Friday – Sunday from 9 a.m. to 5 p.m.
They are located between Tucson & Phoenix in Picacho Peak, exit 219 and the 1-10.
Treat yourself to a visit to Prescott's Heritage Park Zoo… it's great for kids! If you're little one loves animals, take them to the zoo today and teach them about the different types of animals.. It's a smaller zoo that is perfect for younger kids.
The sanctuary has a covered picnic pavilion, a children's playground, interactive animal experience and large, naturally landscaped enclosures for the animals. They also have a Tarantula Grotto exhibit — one of the largest displays of spiders in the country.
They also house a 2,600 sq. ft. state-of-the-art Reptile House, which will be home to countless species including a 13 ft. Burmese Python. You can also see the gila monster, geckos, skinks, iguanas, crocodiles and monitor lizards.
They are located in Prescott – just a short drive north of Phoenix and are open 365 days each year.
A pretty popular place, the Phoenix Zoo has around 1,400 animals – from fish to reptiles, to mammals… of which are endangered or threatened. Kids can learn about conservation, and also enjoy riding the Safari Train or 2.5 miles of walking trails – including one for kids.
You can visit the zoo all year long with the exception of two days (one of which is an early closure), and they are located in Phoenix. If you are a POGO pass holder, you can score (2) FREE admissions PER POGO pass, per year!Use promo code CENTSABLE to get a pass for just $39.98.
This zoo has Arizona's largest collection of exotic animals – over 2,400 individual animals that represent more than 400 endangered species.
The zoo is located in Litchfield Park, Arizona and open 365 days a year, from 9 a.m. to 6 p.m.
Visit over 400 animals, rhinos, elephants, anteaters and more, in the city of Tucson. Allow yourself a few hours to visit and visits are best done in the morning when attendance is low.
The zoo is open October to May, from 9 a.m. to 4 p.m., and June to September, from 8 a.m. to 3 p.m. You can visit the zoo on Randolph way in Tucson.
Out of Africa Wildlife Park is a great place to take the kids so they can get up close with the animals – who are exotic and free roaming. The whole family will ride in their own safari vehicles with an expert guide so that you can learn all about the animals.
You will get to see antelope, giraffe, zebra, gemsbok, and more – they also have a Giant Snake Show, and and Tiger Splash.
Admission is not inexpensive though if you are a large family... it runs $16 – $33 depending on child/adult. They are located in Camp Verde, off State Route 260, and open 363 days per year (Closed Christmas and Thanksgiving). You can get in FREE during your birthday month.