Head up to Northern Arizona and visit the Grand Canyon Deer Farm – get up close with Deer and spend some time with a variety of other beautiful animals that your kids will love!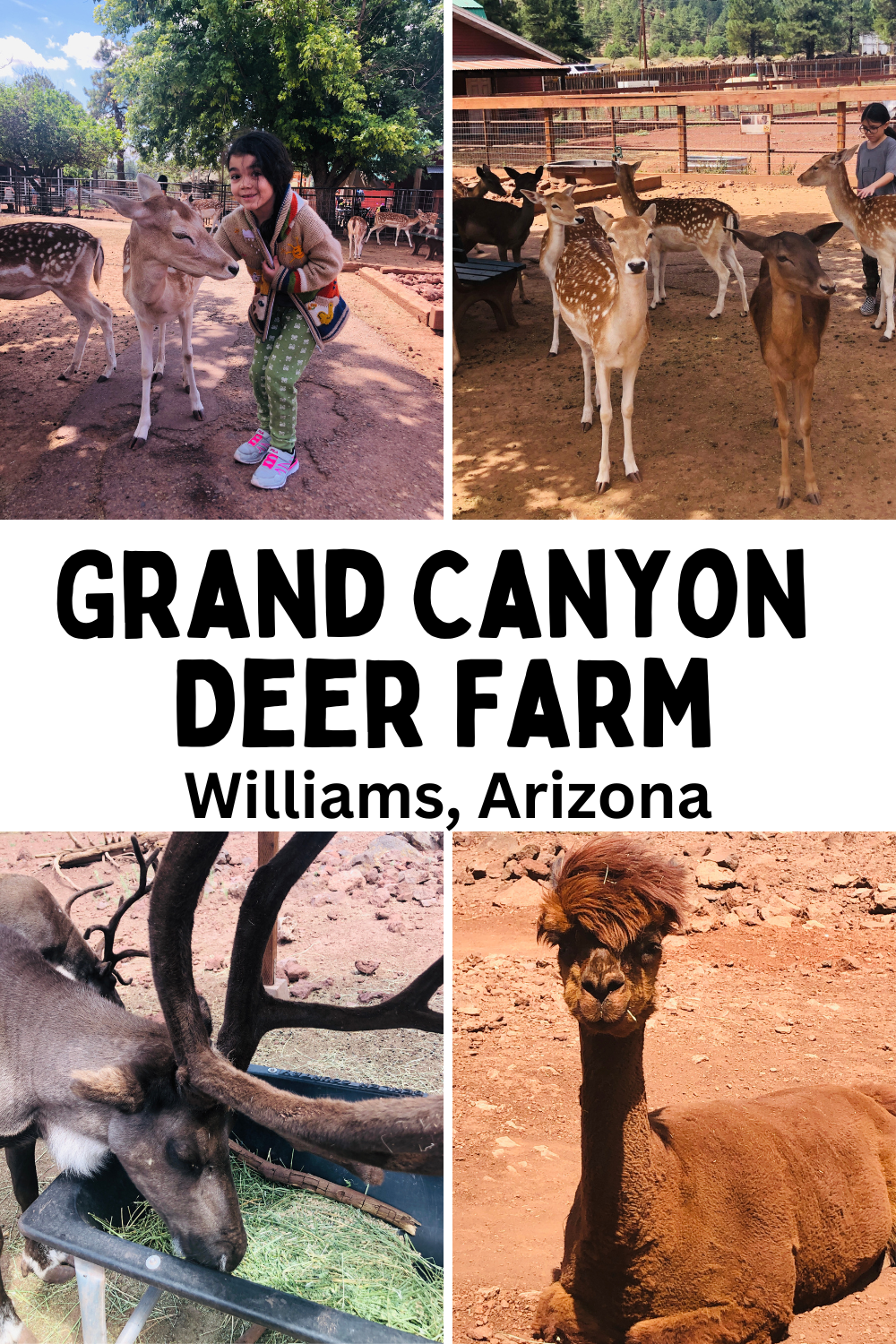 If you are headed up to North Country (aka Flagstaff), to spend time in the cooler temps, the Grand Canyon Deer Farm is definitely a neat place to add to your list of things to do.
Just last month, I spent a week in Flagstaff with my kids in attempt to take them to see places that were all outdoors – from Walnut Canyon to the Lava Cave, to Sunset Crater and more.
While it can get hot down in the Valley of the Sun, Flagstaff tends to be quite a bit cooler. Not to mention, being out in the wilderness with the ponderosa pine, juniper and pinon pine trees can be heavenly for the soul.
There's something about being outside that's nurturing for the soul and fulfilling for the spirit.
Grand Canyon Deer Farm
The Grand Canyon Deer Farm was (by far) the highlight of our trip. All five of my kids (ages 7 – 17) were ridiculously excited about visiting and not a single person wanted to leave when it was time to go.
They even made friends with the parrot on the way out and [almost] had me convinced that we needed a parrot as part of our family, too.
I'm not so sure about that!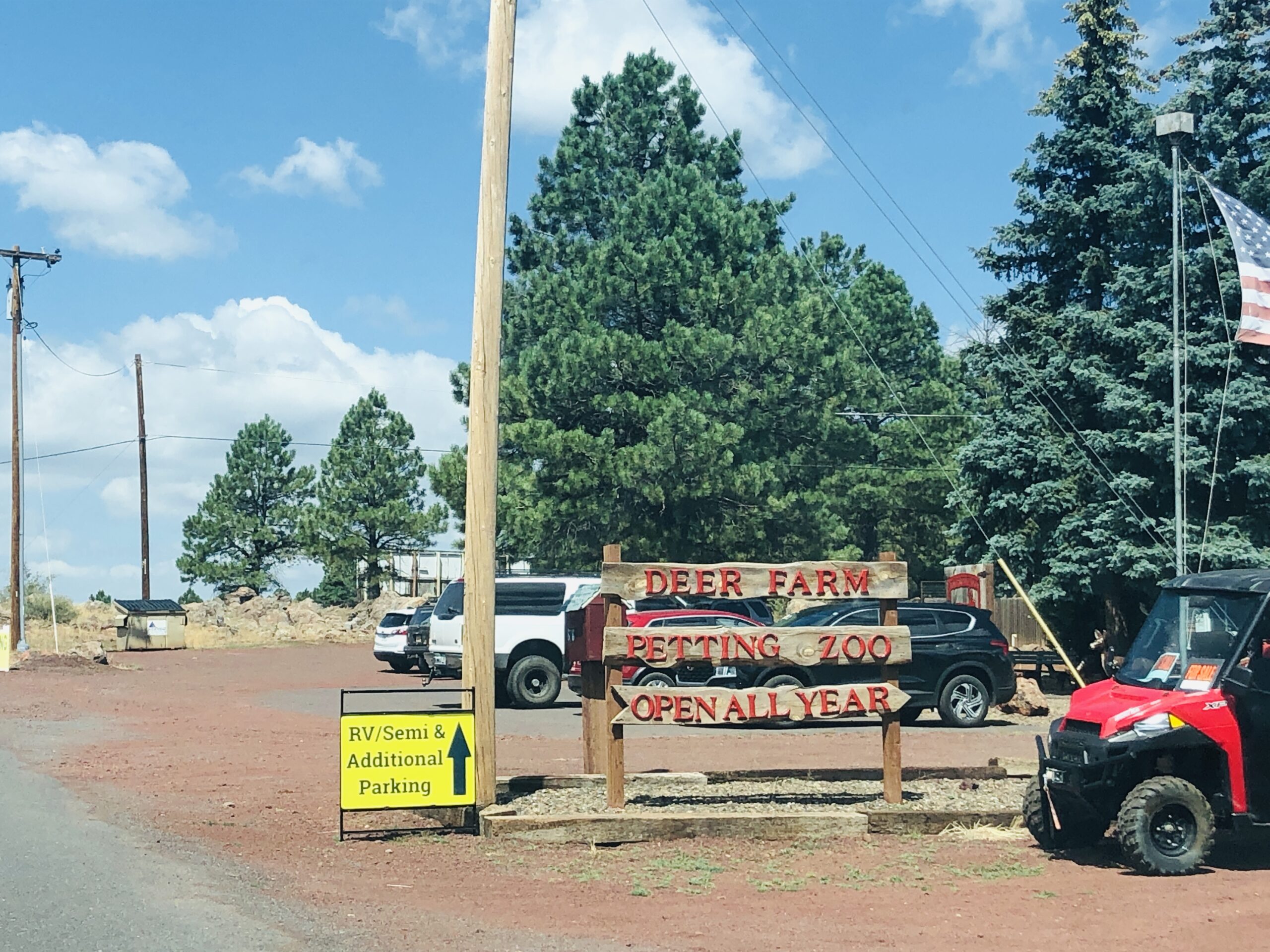 Located off of HWY 66, the Grand Canyon Deer Farm is ten acres of animal wonderland. You can walk around and see llamas, wallabies, coatimundi, cockatoos and more.
The highlight of the deer farm, however, are the deer. And LOADS of them. They are so adorable, so friendly, and the most beautiful creatures that my kids absolutely went bezerk over!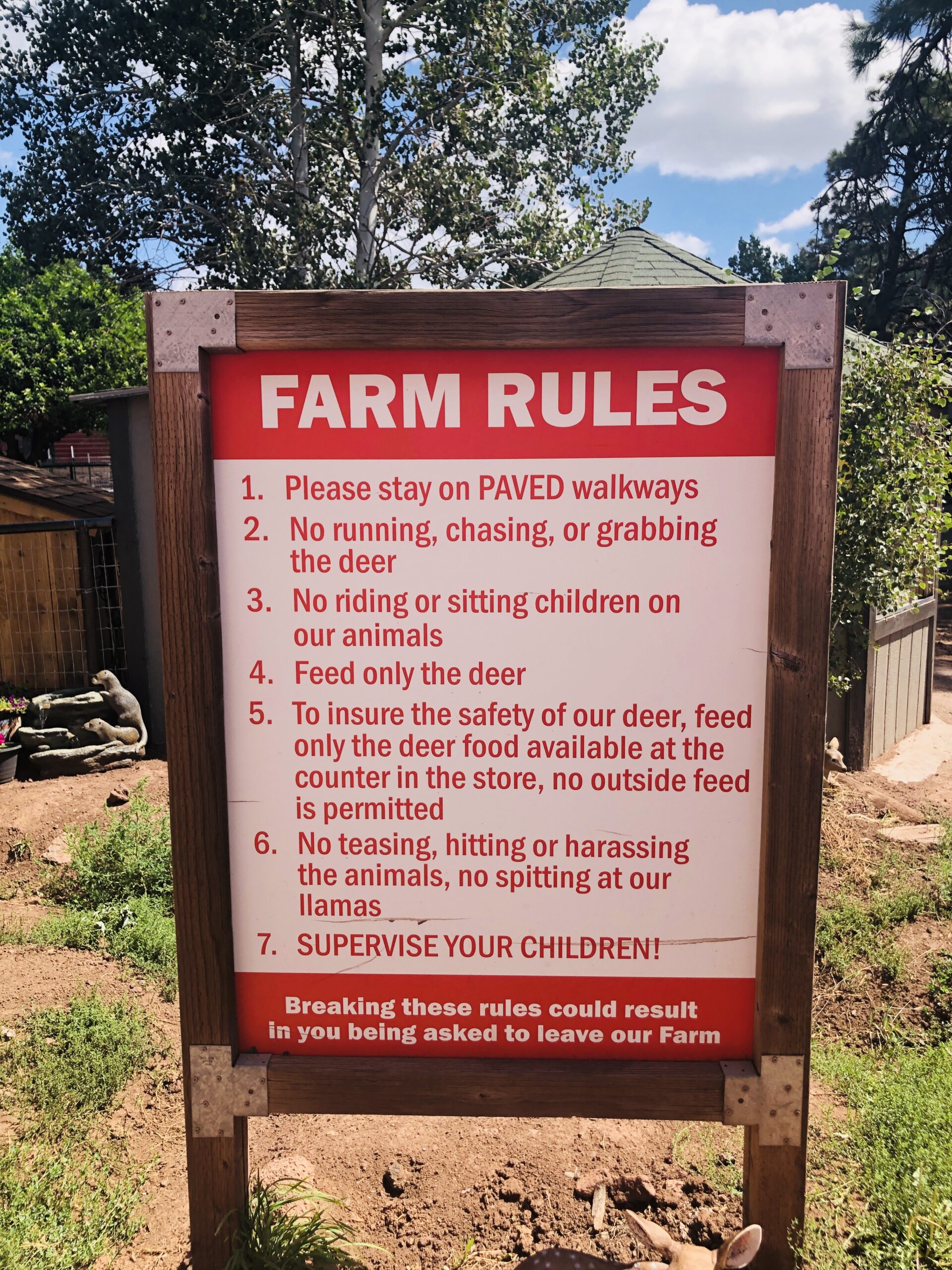 The Deer Farm was just a short drive from Flagstaff — 25 minutes West of Flag on the I-40, and 8 minutes east of Williams.
Look for the signs on the north side of the 40 – once you see the signs, the exit is near!
Once you arrive, you'll pick up your tickets inside in the same area as the gift shop. Then, you'll exit the side door and enter through a series of gates before being right in the middle of many, many beautiful deer!
You can pet the deer in person – there are many opportunities for pictures, too!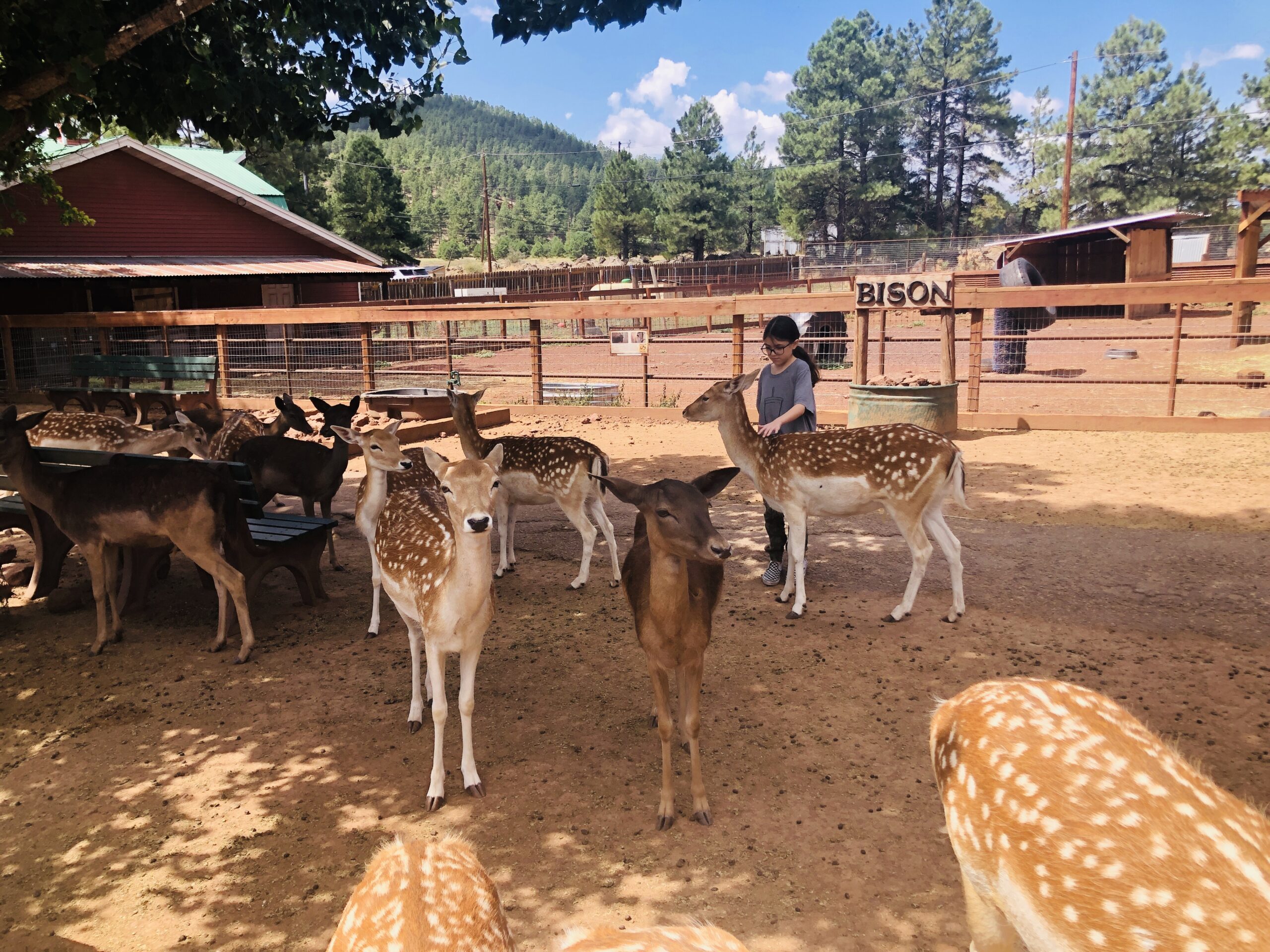 Some animals (deer) can be petted, but others are kept in a secure area for viewing. There is a walking area around the farm where you can wander from animal to animal and take pictures/visit.
There are also many other photo-apps along the path as well.
There were several baby deer in the area – most of which were very shy. The others were very eager and open to eat what you had for them (feed from the ticket counter!) and others just wanted to munch on your clothing.
(Please avoid wearing your best attire – they will definitely munch on what you are wearing!)
Know Before You Go
Address: 6769 Deer Farm Rd, Williams, AZ 86046
Cost: 2 and under are free, ages 3-13 are $9, adults are $16 and seniors are $15. You can purchase feed for animals separately at the ticket counter, too.
I picked up feed for the deer at the ticket counter for just a few dollars and was able to get a plastic cup from the Grand Canyon Deer Farm that I was able to take home as a souvenir. Win win!
Hours: The Grand Canyon Deer Farm is open from 9 a.m. to 6 p.m. They have both a summer and winter schedule – so check their site for particulars to ensure that you make your trip during the appropriate time!
Tickets: Tickets are valid for the day – so you can leave and come back if you wish!
Outside food and drinks: Are not permitted!
Animals at the Deer Farm include:
Mule Deer, Sika Deer and Coues Deer
Reindeer, Llamas and Alpaca
Mini Donkey, Mini Horse, Coatimundi, Elk, Bison, African Crested Porcupines, Zonkey
Taking bird and peacock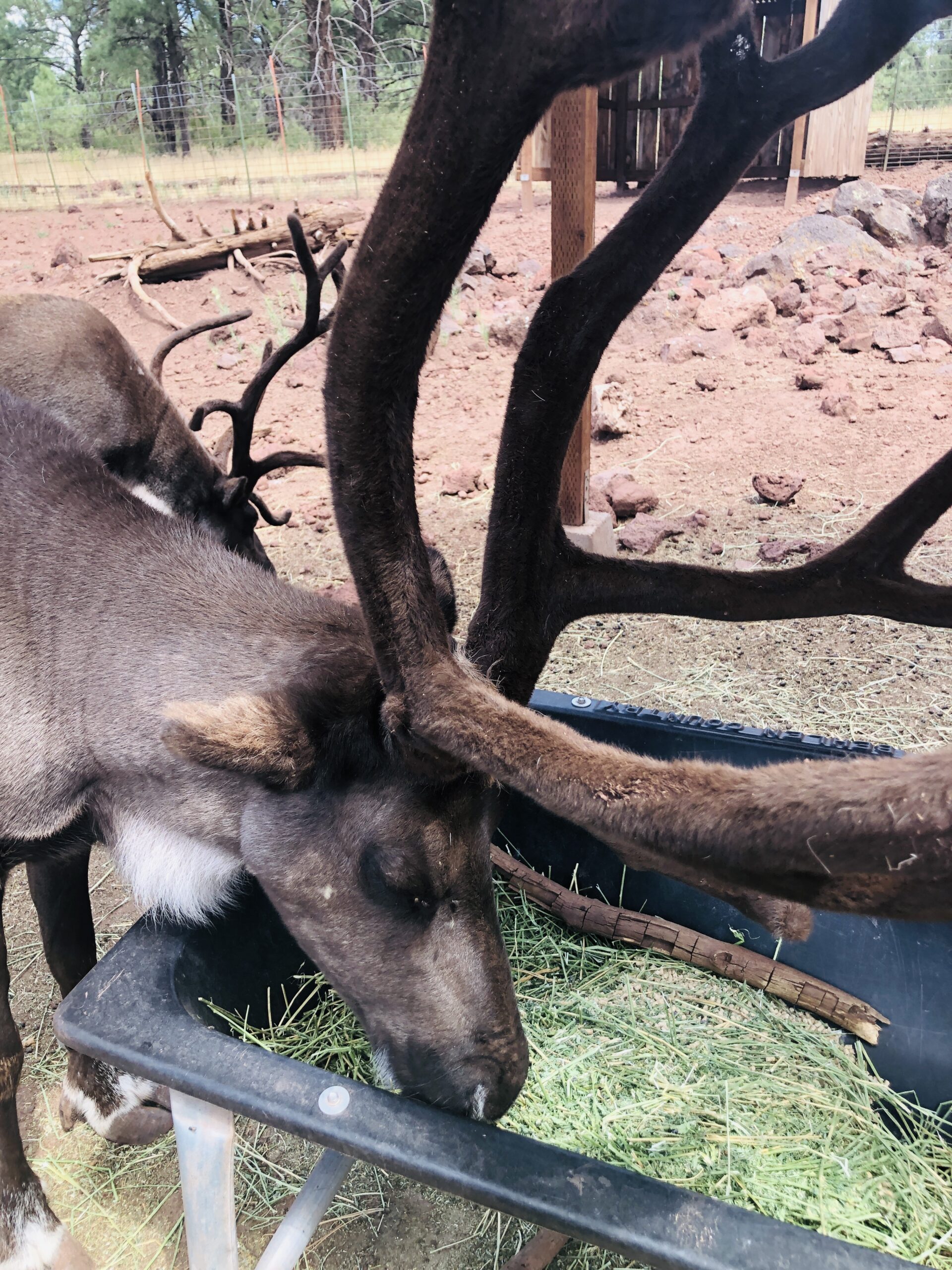 Parking: parking is free – with several opportunities for pictures out front even before you enter the deer farm!
Gift shop: A gift shop is available and it is quite large! Prices are very reasonable, too – which is great, especially if you have kids that live to purchase moments from the gift shop.
Clothing: Avoid wearing your best attire! Deer love to chew on clothing – if they know you are going to be feeding them, they will likely munch on your shirt/pants to quicken the chance that you pull that feed out for them to eat.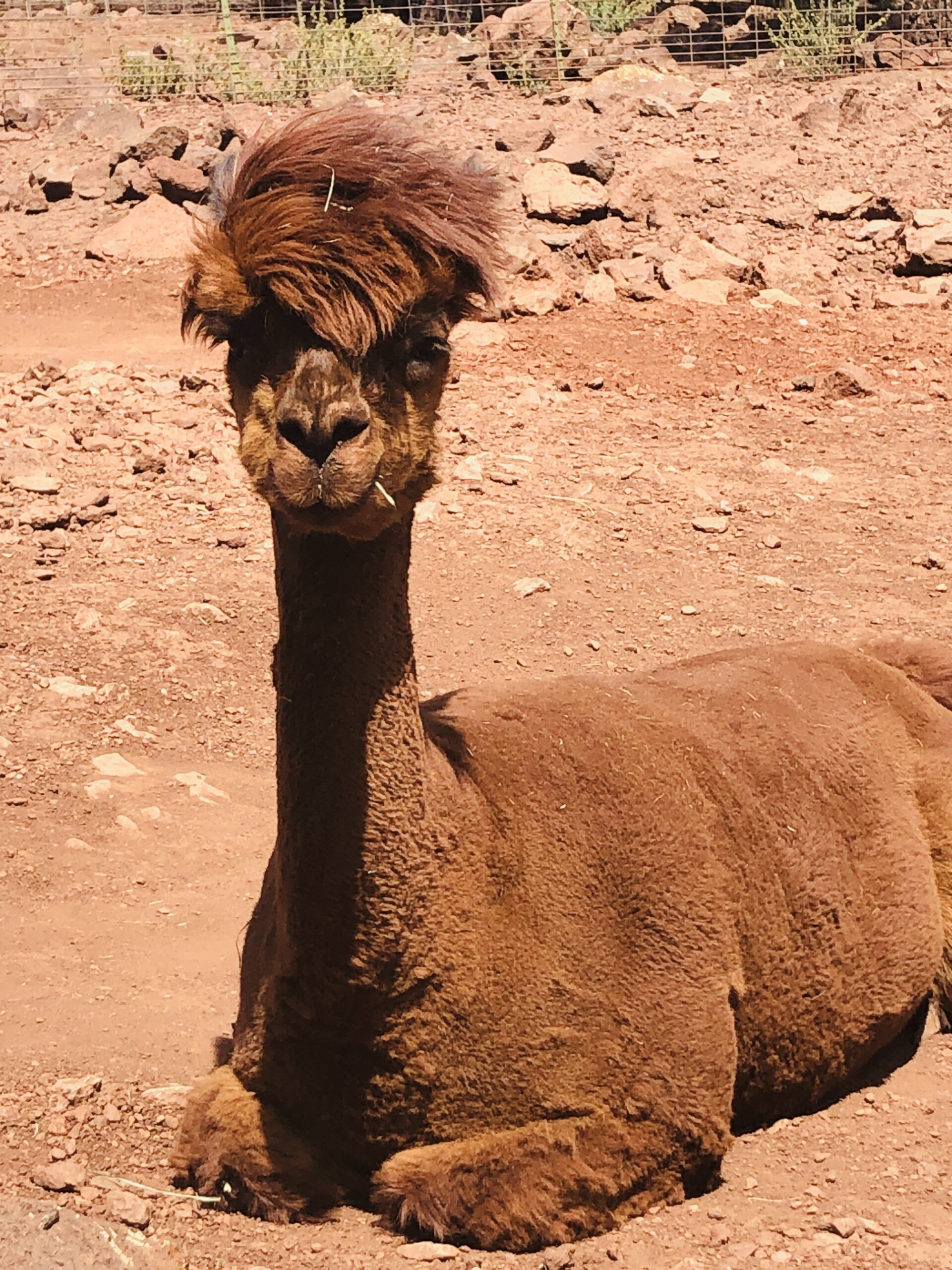 One of the best things about the Grand Canyon Deer Farm is the opportunity to get up close and personal with the deer. This means that your kids can actually pet them and walk with them in the main area.
The Grand Canyon Deer Farm was one of our favorite places to visit in the Flagstaff area.
As with any visit, plan ahead – check their website to determine how busy they are and gather as much information about the visit prior to going to ensure a successful trip.
Find Grand Canyon Deer Farm on Instagram for closeups of the deer farm and plan your visit!
Looking for more things to do in Arizona?