Get out of the house & jump in the car! Here are 10 must see Arizona road trip destinations that everyone needs to check out and enjoy!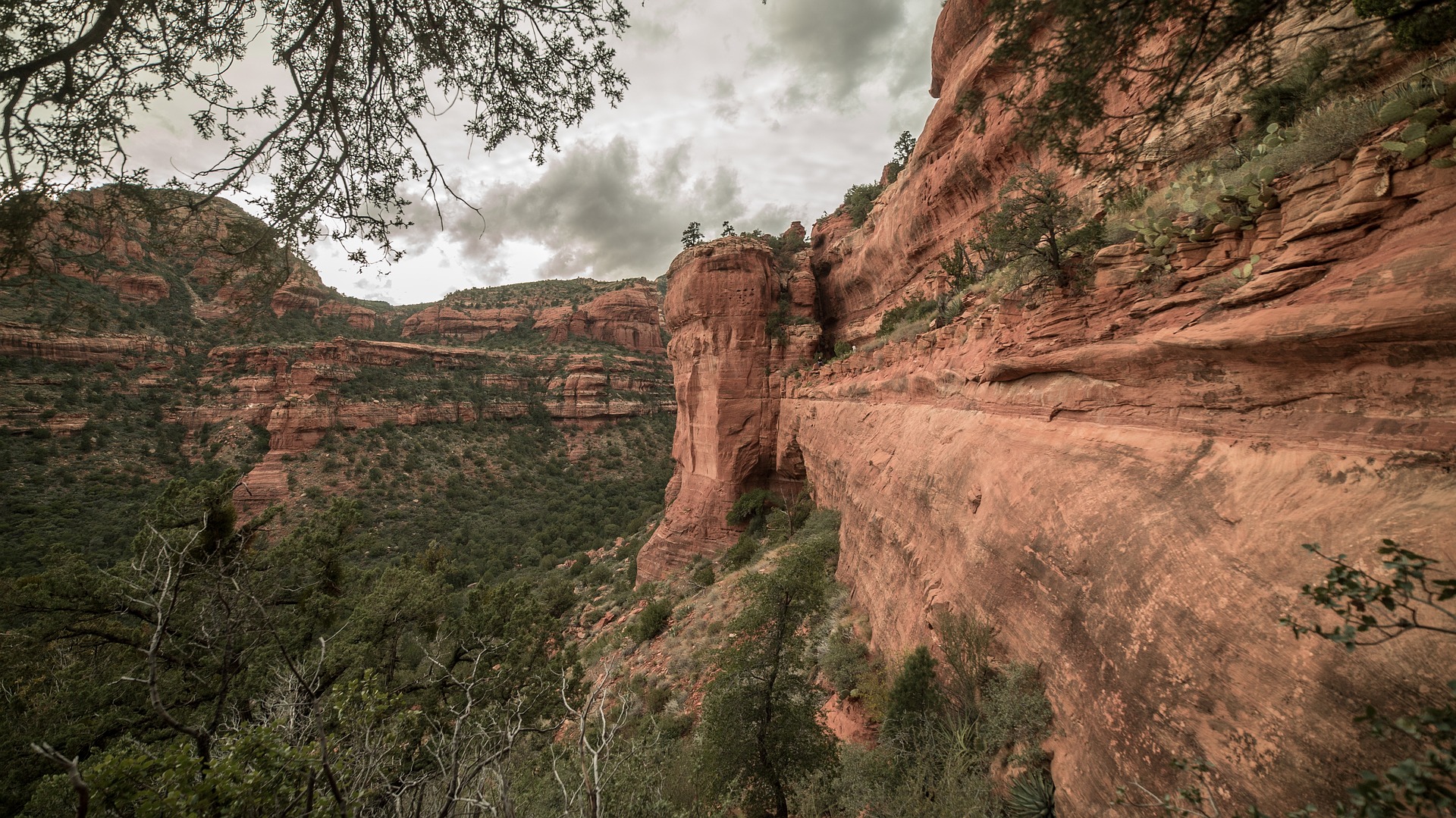 An Arizona road trip – music to my ears! One of the best ways to spend time with the family is to take road trips. Whether it be for a weekend or a few days. Not only are road trips a great way for your kids to see things they wouldn't normally read about in textbooks in school, it gives them a chance to learn how to get along.
Being cooped up in a small space is the best type of learning experience you could ever give them.
I'd love to say I have driven my kids from coast to coast, but I haven't. I have, however, made several trips from Arizona to Minnesota and back. … then also to Texas, New Mexico, Kansas. The list could go on and on.
The truth is – I love driving.
And I love driving with my kids.
They love driving with their mom, too (that might be an exaggeration!) 😆 If you asked them where they love driving the most, they would eagerly scream "NEW MEXICO!"
Road trips with kids are so much fun – always something unexpected, too. Every time someone has to use the bathroom, it always seems to be after I have just visited the last rest stop for 50 miles. It gives me new hope that all these trials and tests will eventually lead to a greater level of patience as this mamma tries to raise 5 beautiful kids on her own. Yikes!
10 Must Visit Arizona Road Trip Destinations
Over the last few years, I have managed to visit some of the most amazing and unique attractions in Arizona and New Mexico.
There are many more I need to make it to, but these are some of my personal favorite.
Chiricahua National Monument is located 36 miles southeast of Willcox, Arizona. The monument spans the remains of a volcanic eruption that shook the area 27 million years ago.
The 8-mile paved scenic drive and 17-miles of day-use hiking trails provide opportunities to see over 11,000 acres.
To get to the monument, take I-10 east from Tucson to the first exit for Willcox. Travel 3 miles into town to the stoplight and turn right. Take Arizona State Highway 186 for 32 miles to the junction of Arizona State Highway 181. Turn left and go 4 more miles to arrive.
The only megaton Missile Silo from the Cold War that is open to the public, the museum is located on Duval Mine Road in Green Valley. The area is a very low-key setting perfect for a missile silo. The titan was the largest nuclear missile silo in the U.S. until it was decommissioned in 1982 by Ronald Reagan.
The missile had one W53 warhead with a yield of 9 Megatons (9,000 kilotons).
Inside, you can see a closeup of a missile used for training exercises (the original was moved when the silo became a museum). You can also see the control room and living quarters.
The museum is located at 1580 Duval Mine Road in Sahuarita.
It's best to call ahead to find out when the next tour is going. Although they do regular tours, the missile silo gets very busy. Once a tour is booked, there is a few hour wait until the next one. If you have kids, it can be challenging to wait for a long period of time because the museum is rather small. If you find yourself having to wait for the next tour, it's best to leave and come back.
There are a few fast food restaurants in the area (but they get busy in the winter with the snowbirds).
Painted Propane Tanks, Sonoita, AZ
If you ever come back from Nogales back to Phoenix, or take a day trip down to Sierra Vista, this is a wonderful place to stop just to show the kids.
Several propane tanks have been painted into shapes like a hot dog, locomotive, and more. To find them, you'll need to start at the intersection of HWY 82 & 83, and then go east on 83 until you hit Los Encinos Road.
If you are up in the area of Joseph City, this is a must stop for the family.
You HAVE to sit on the rabbit ;)
Explore Route 66 and take this detour off of 1-40 to visit this tourist shop. It's full of souvenirs! Take the opportunity to snap photos of everyone sitting on the jackrabbit. .. which is iconized by a ton of billboards that lead you to not want to miss the opportunity to stop.
This is the world's largest instrument that is dedicated to studying the sun.It holds a 110′ tall tower and 200′ long diagonal shaft. It was completed in 1962. The main instrument behind the Telescope is a heliostat. That heliostat tracks the sun through the sky and focuses its light down the diagonal shaft. Not only is it the world's largest telescope it is sensitive enough to observe bright stars at night.
Visit by driving 56 miles southwest of Tucson on SR 86. It is located on the Tohono O'Odham Reservation (90 minutes from Tucson).
This is a must stop on Route 66… our kids though this place was pretty comical. My oldest refused to eat at first, but came around with time. The cafe is famous for its char-broiled burgers, buffalo burgers and steaks, and unique food. Definitely an interesting place.
This cave is located in the Coconino National Forest in Flagstaff – it's MASSIVE. You can walk inside and have dozens of feet overhead. The cave is close to the surface above ground, too – the cave is open year round but the dirt roads might be difficult in winter months or when the weather is rainy/wet.
The cave is 0.75 mile – the longest in Arizona. Discovered in 1915, it was formed 650,000 and 700,000 years ago when lava erupted from a volcanic vent in (nearby) Hart Prairie. While people can tour, dogs are not recommended in the cave.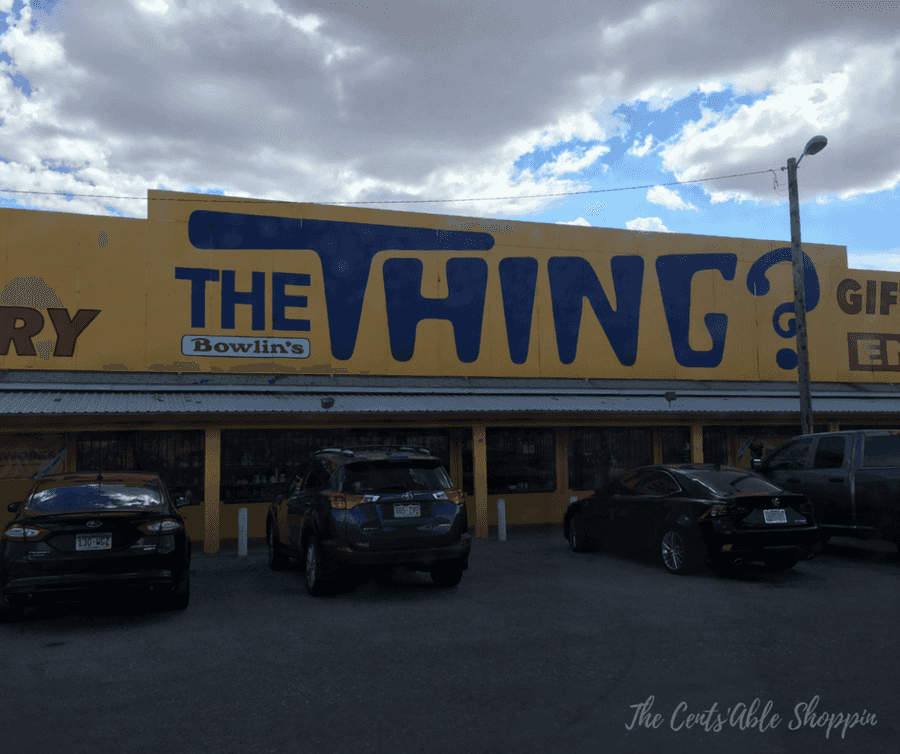 The Thing is an Arizona roadside attraction hyped by signs along Interstate 10 between El Paso, Texas, and Tucson, Arizona. A huge number of billboards entice people who drive along this sparse stretch of desert highway to stop, just to find out what the mysterious Thing might be.
I have driven through this over a half dozen times. Every time I get close, my kids get SO excited to stop.
It's difficult to talk about if you haven't stopped to see it. And I certainly don't want to stop the suspense – so I wont reveal what it is ;) In any case, it's not something you would travel just to see. You are likely driving between two points, in which you must stop to see it.
Especially if you have kids. Like I do.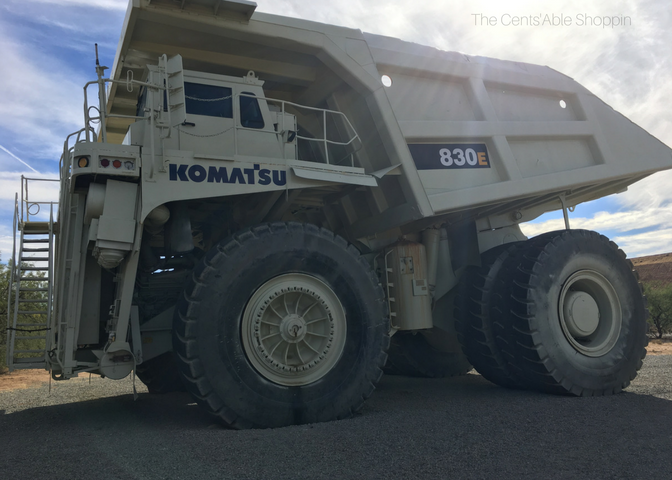 Take the kids to see a working, open-pit mine – the only open pit mine in Arizona open for tours without reservations. Mine tours are conducted Saturdays only – with the exception of major holidays. Mine tours are conducted at 9:30am, 11:00am, 12:30pm, 2:00pm, 3:30pm.
On your tour, you'll see how copper ore is mined in the open-pit and then at the center you can see how it is processed in the mill to extract the copper minerals.
The mine tour begins at the Mineral Discovery Center. There you can purchase tickets for the tour and become familiar with the copper mining process in our exhibit center and video theater. There is no admission charge for the Mineral Discovery Center exhibits, Discovery Theater, or gift shop.
My kids loved this mine. .. I think the best part was the really, really, REALLY huge tires on some of those heavy duty trucks.
Have you been to any of these Arizona road trip destinations?
Or, is there a destination that you have been to that is not on this list?