These Halloween Bag of Bones Soap favors are cute, shea butter soaps scented with a super fun essential oil combination that kids will love!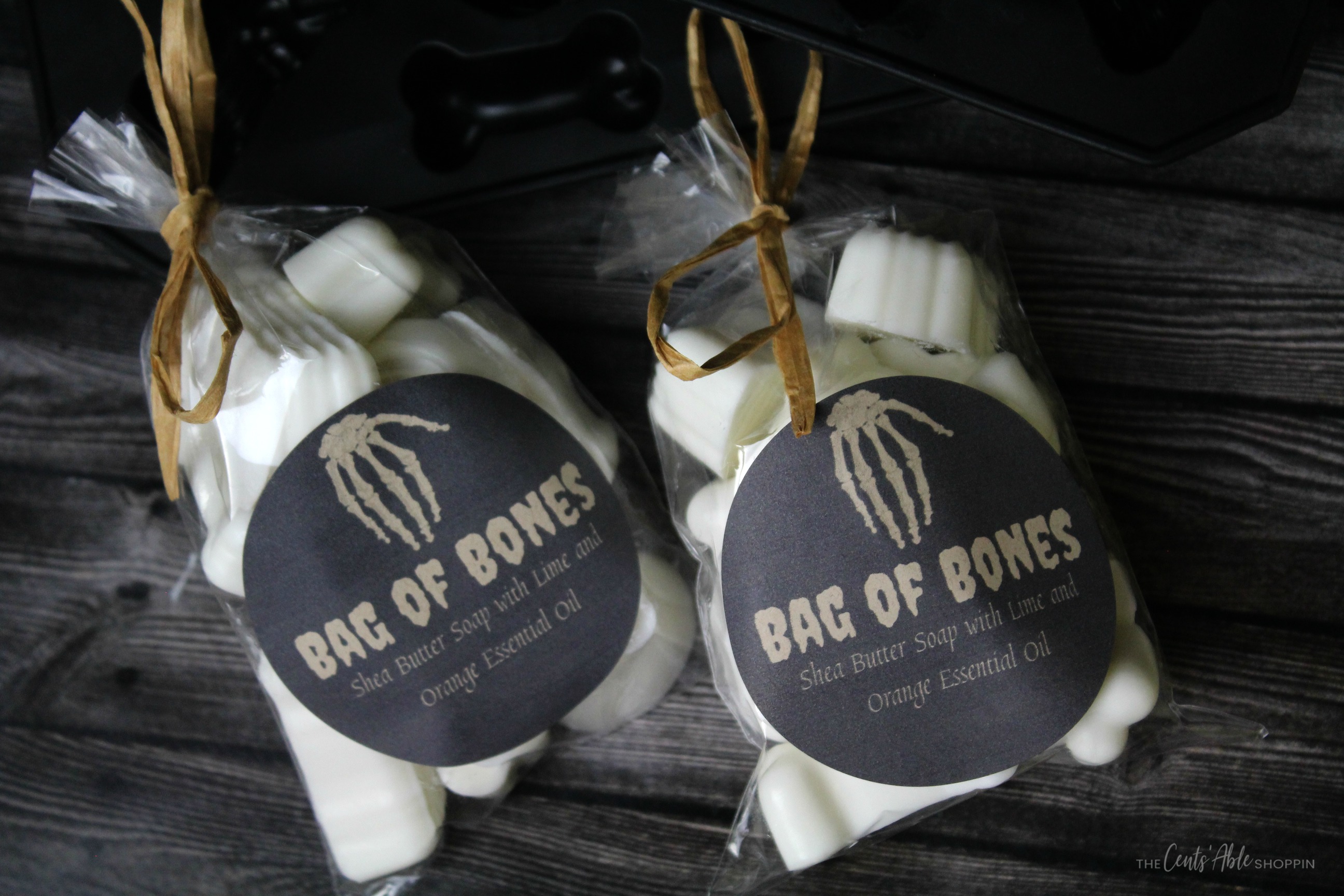 Halloween is such a fun time of the year for kids. Dressing up in fun costumes, trick or treating for candy.. even carving pumpkins. Once Labor Day passes, the focus is on Halloween.
Costumes pop up in thrift stores everywhere…
And spooky decor is staged at the local Home Depot…💀🎃
And kids everywhere plan their attack – what neighborhood or houses will give the most candy? (I know.. my kids can't be the only ones to ask this!)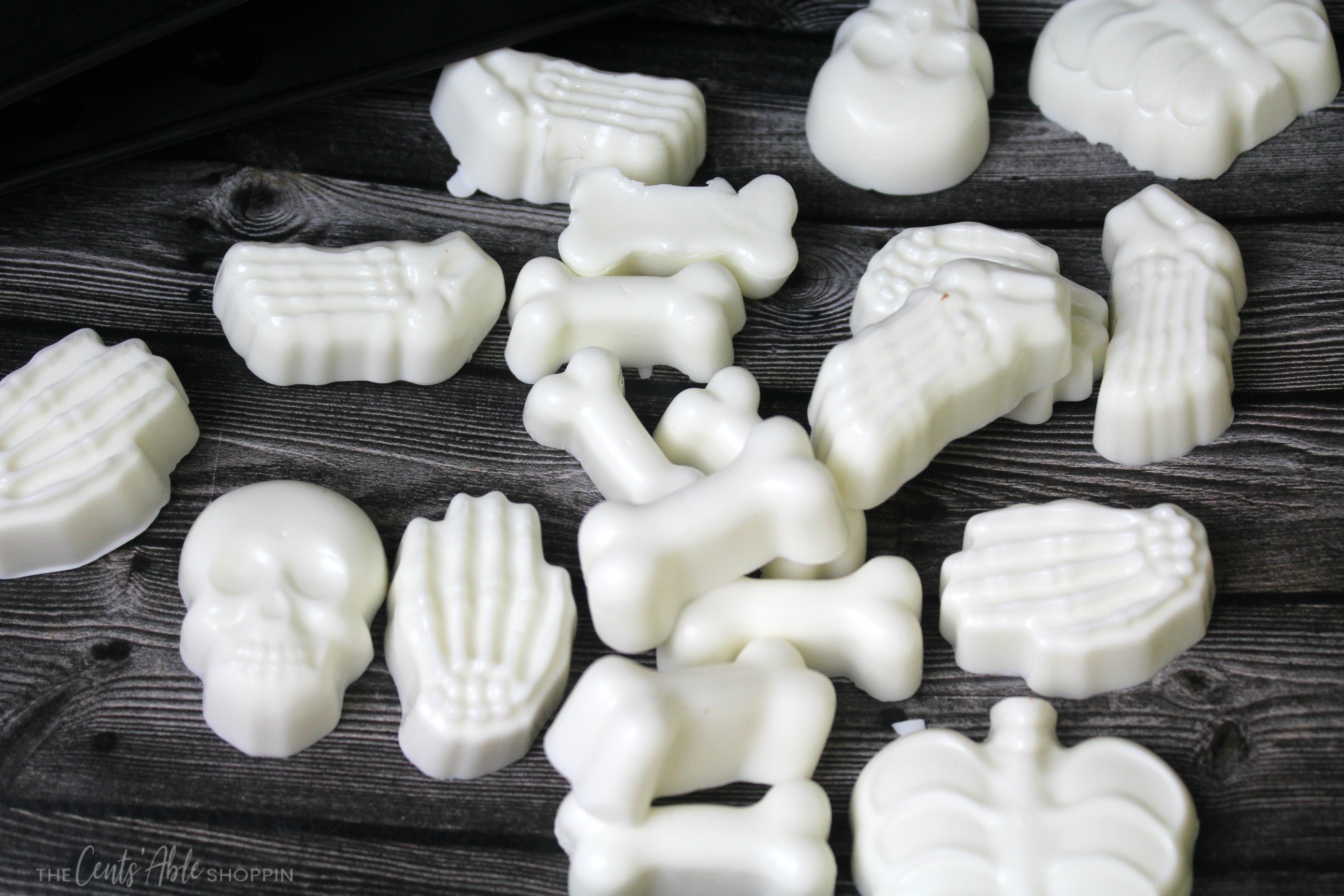 Head to your Dollar Tree and pick up these cute ice tray molds for $1 each. They were in the Halloween holiday section when I spotted them and I knew in an Instant they'd make perfect soap favors.
Bag of Bones soap favors.
These bag of bones soap favors are SO adorable! It might get a little expensive to give them out for trick or treaters (unless you do less bones in a bag), but they'd be great for classroom favors for a Halloween party.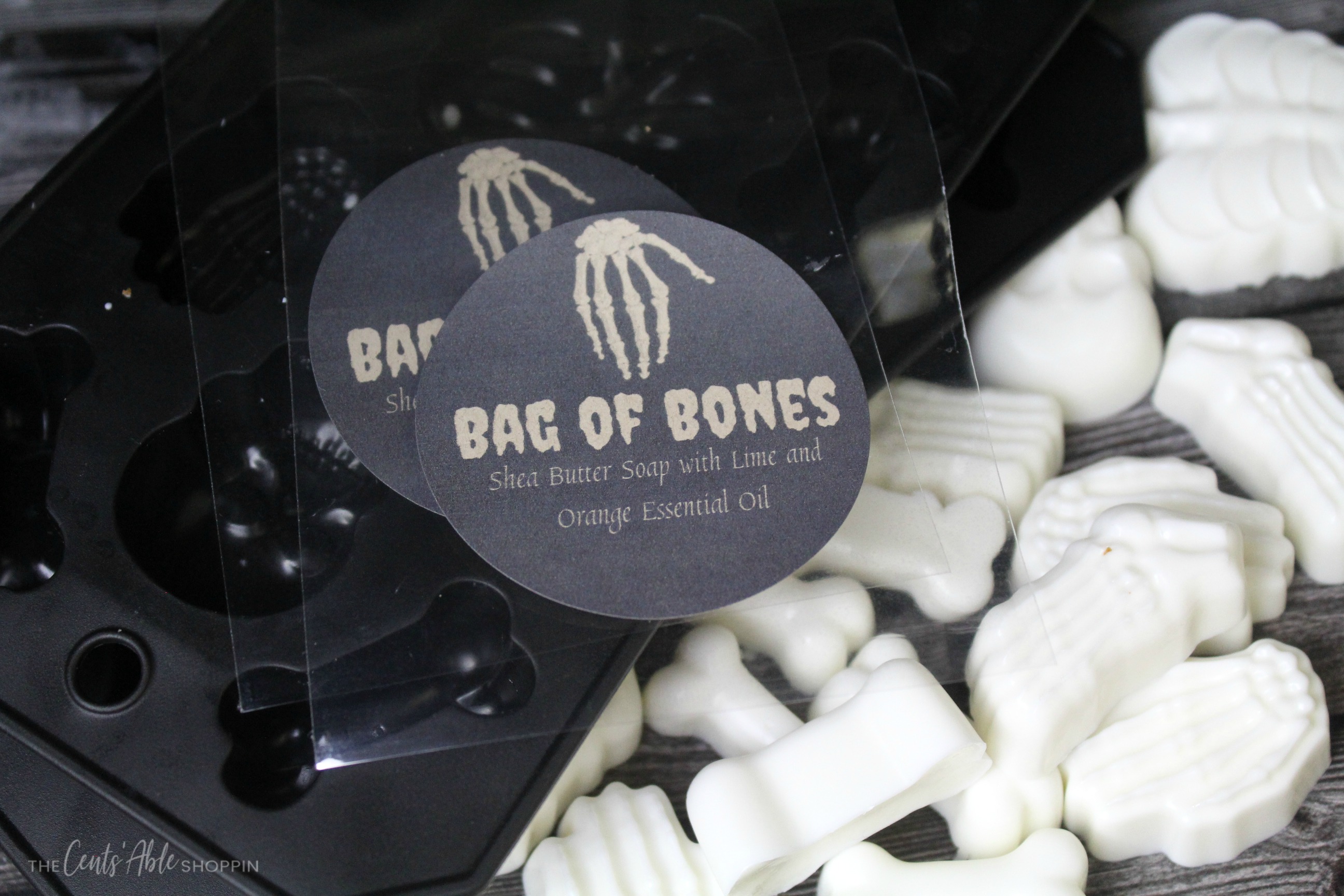 Halloween Bag of Bones Soap Favors
Ingredients include:
*Feel free to use our label (pictured below) for Lime and Orange essential oils. Or construct your own with the Avery Label Template available for free online. Please do not upload the file directly to Pinterest or pin the file from our site.
Essential oils (we used Lime and Orange)
Directions:
Cut the shea butter soap base down into smaller portions, and place in a double broiler. It's important to melt the soap base down very slowly because it's easy to burn.
If you are using a microwave, use 50% power and do short, 10 second bursts, taking care to stir frequently between. Once the shea butter has melted, add your essential oil (s).
The oil usage rate for melt and pour soap is .3 oz per pound of melt and pour. Make sure you are using skin safe essential oils, and avoid any fragrance oils that have not been tested..
Stir well into the soap base, and pour into your Halloween Bones soap mold. Allow at least 3 hours to harden (if not overnight). Then pop the soaps out of the mold as gently as you can.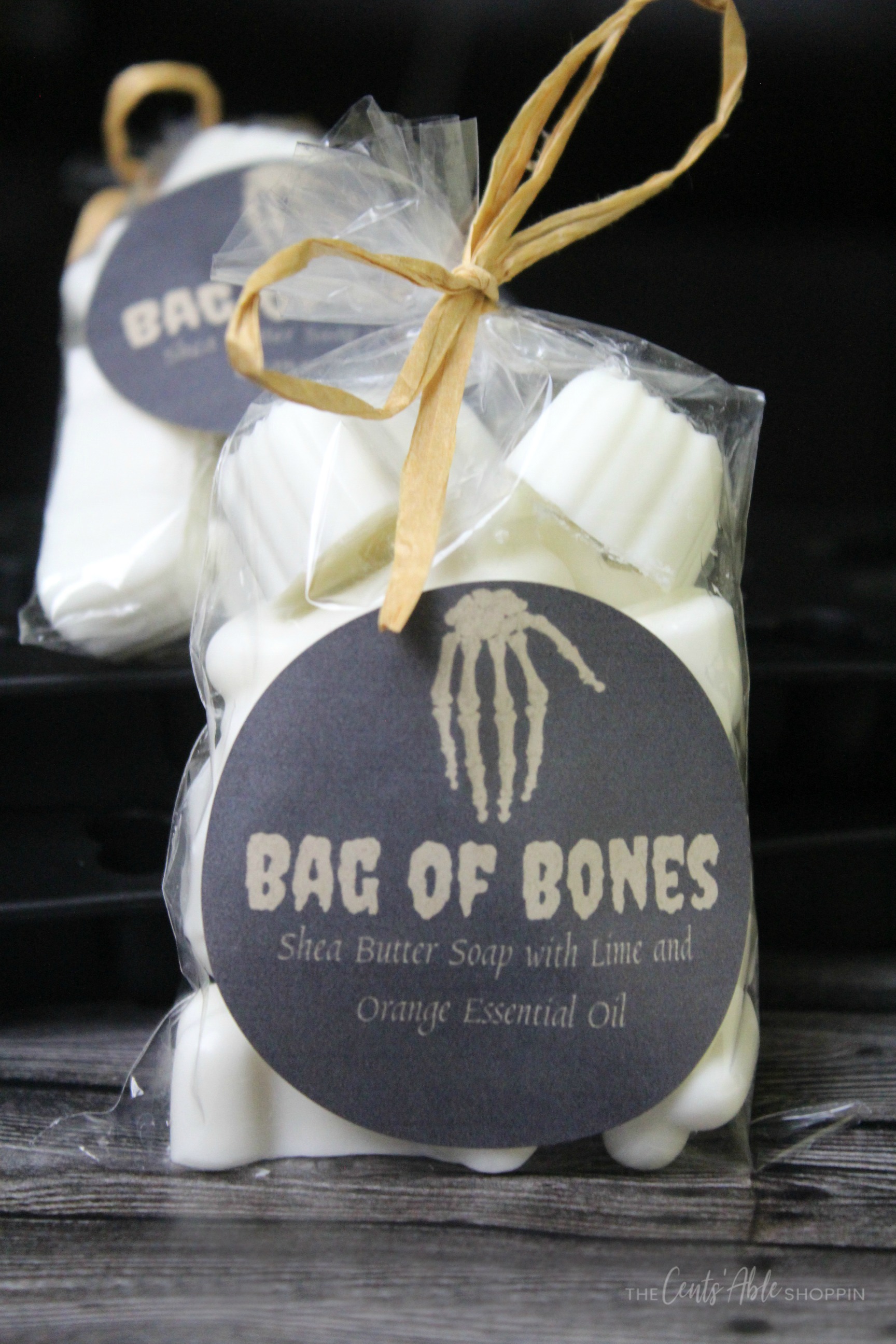 Print your stickers or design your own. Affix them to the treat bags before filling, since they will lay flat. Fill the bags with your Halloween Bones and tie at the top with ribbon.
That's it! These Halloween Bag of Bones soaps are ready to gift to family, friends, or kids for the Halloween holiday. Customize with your own favorite essential oil or opt for unscented if giving to kids with sensitive skin.
Looking for more soaps to gift?