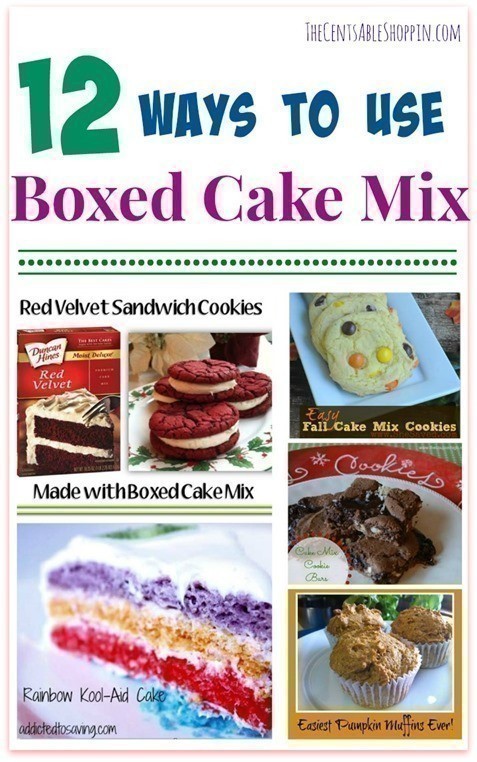 We are picking up cheap Cake Mix this week at Safeway – and also at Albertsons. If you missed the deals .. here's a reminder:
Since we have so many great deals.. and since it is the holidays, I can't think of a better way to use it than trying some NEW recipes.
We rounded up 12 AMAZING ways to use your boxed cake mix – from Cookies to Muffins, and Cookie Bars too – we hope that you will find these 12 ways resourceful enough to make not just once, but a second time as well.
And.. if at all possible, I encourage you to try some of these, and in the spirit of the holiday, share with your neighbor – I have some new neighbors that just moved in next to me this weekend, and I can't think of a better way to welcome them into my neighborhood.