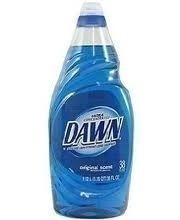 Many of you may have an overabundance of dish liquid quite often – which is never a bad thing. Whether it be Dawn, or Gain, or Palmolive, I wanted to remind you that not only can you fight soap scum with Magic Bathroom Cleaner, you can also use it to kill those weeds in your front yard.
Homemade Weed Killer – using Dawn and Vinegar:
::: 1 Gal of White Vinegar + 1 C. Table Salt + 1 Tbsp of liquid Dawn Dish Soap
::: Mix in Watering Can…… Stir Well & Spray on the Weeds
You can also use the mixture without salt as well – works just as well. Or, if you have Pine Sol around your house, you can do this number:
::: Equal amounts of Dawn Dish Soap + Pine Sol = Mixed into a spray bottle.
The latter ( Pine Sol + Dawn ) actually serves a secondary purpose – it kills the weeds and any ant hills, fleas, & bugs that might be lurking in your yard as well.
Related Posts: