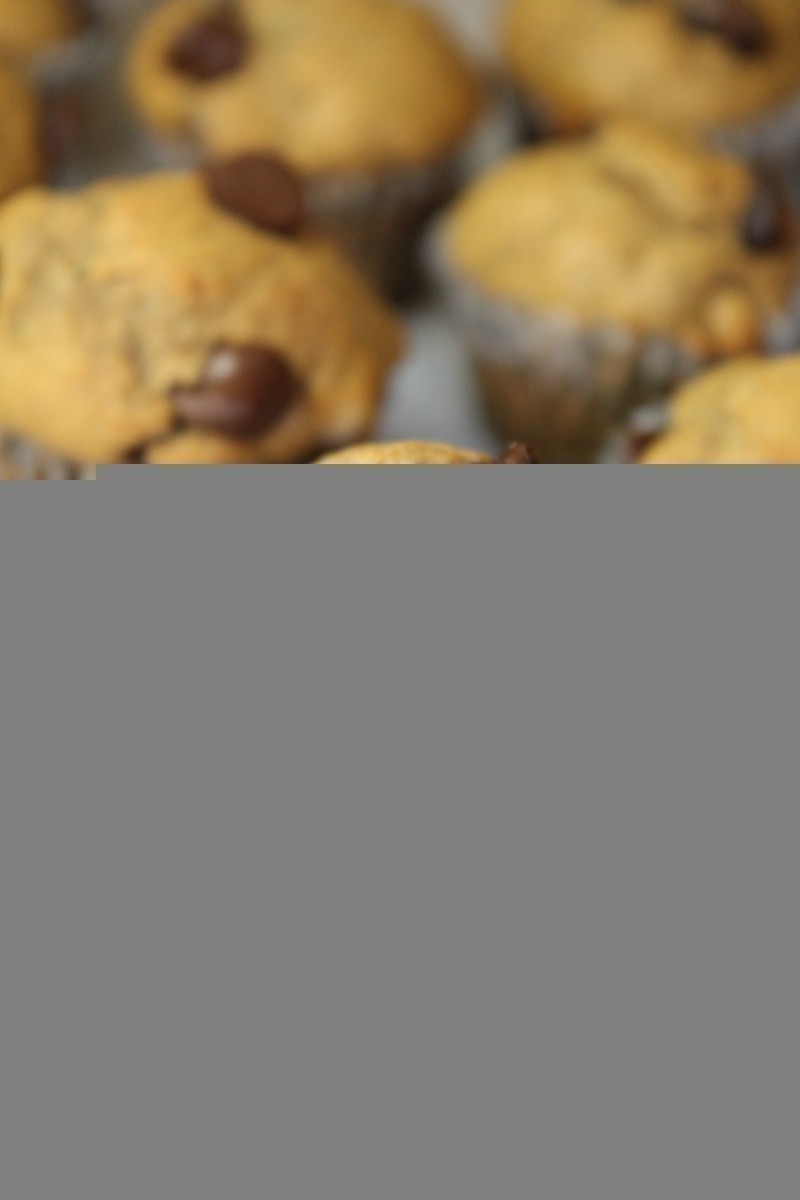 Do your kids love muffins? Mine go crazy for them ~ and I'm a mother to 4 monkeys too, because my kids eat a TON of bananas!
Bananas are super popular in our house ~ at least 2 per child each day if not more, makes it impossible to keep them available all the time. But what happens with the smallest one, is she will eat half and leave the other half on the counter… walk away and forget she started it.
Since I don't want to throw them… I'll keep the half eaten bananas and put in a freezer bag. When it fills up to the top (which is pretty quick), I'll pull them out to make bread or muffins. However… I will say that normally banana bread has a TON of sugar. A ton. Way too much honestly. And fake sugars are not something we're into buying as replacements (Truvia is a huge no, and Erythritol is also a big no!)
We wanted a way to make a healthier version of the banana chocolate chip muffin that did NOT use sugar but used Raw Honey.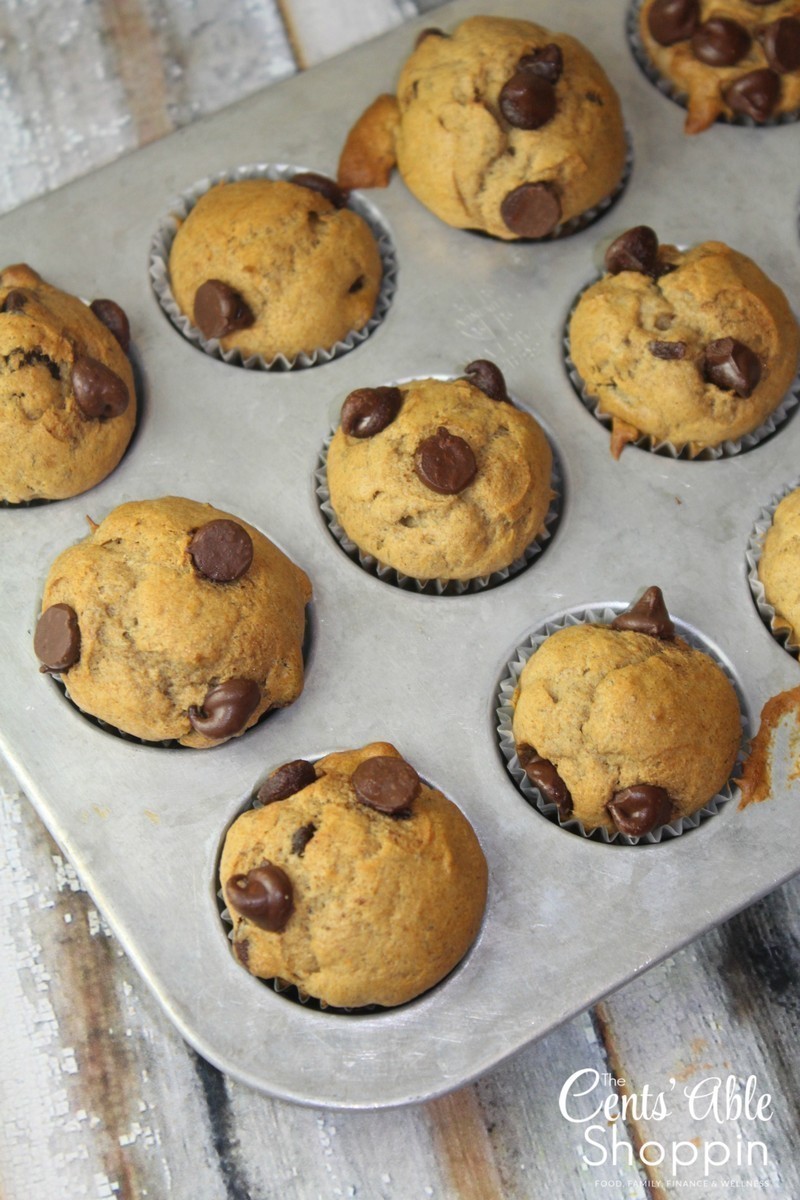 Just a few weeks ago we bought a local 5 gallon jug of Raw Honey from a local farm through our church and so we have (literally) a buckload of honey. You would be SO surprised to know that these muffins use SO LITTLE honey, and coconut oil instead of butter. We used organic whole wheat flour from Bob's Red Mill — which we order every other month (about 10-15 bags at a time from Vitacost!) when they have sales.
Being able to make your own is better than buying in store – just because you can control what goes into them and doing them yourself is much much cheaper long term.
You can add in whatever mix-ins you want – we chose chocolate chips, but instead of dumping them in the batter, we put 3-4 on the top of each muffin before they bake. Pushed a few "in", then put a few on the top, and the kids can still get a little treat without them being too overly much.
Healthier Banana Chocolate Chip Muffins
2016-05-29 20:46:47
A delicious snack for the kids - a healthier banana, chocolate chip muffin using Raw Honey in lieu of sugar.
Ingredients
1/2 C. Organic All Purpose, Unbleached Flour
1 C. Organic Whole Wheat Flour
3 Bananas, ripe
1/4 C. Raw Honey
1 tsp Vanilla
2 Eggs
3 Tbsp Coconut Oil
1/2 C. Milk + 1 Tbsp Milk (we used Raw)
1 tsp Baking Soda
2 drops Nutmeg Essential Oil
1/2 tsp Cinnamon or 2 drops Cinnamon Vitality Essential Oil (Young Living)
1/3 C. Chocolate Chips
Instructions
Preheat the oven to 350 degrees.
Spray your mini muffin pan (or, use liners if you wish).
Mix the bananas, honey, vanilla, eggs, oil, milk, buttermilk and Nutmeg Essential Oil and blend on high until combined.
Stir in the dry ingredients (flour, cinnamon, baking soda).
Fold in the chocolate chips or instead, place on the top strategically, reserving 2-3 chips for the top of each muffin.
Divide the batter evenly into the tins and bake for 15-20 minutes or until they are brown.
Cool for 10 minutes and then remove and transfer to a wire rack or, your counter to finish cooling.
Muffins are super when eaten still warm - or cover and heat up the next day.
Notes
You can also use Ground Nutmeg in lieu of the Essential Oil - we recommend 1/8 tsp.
Adapted from Ambitious Kitchen
The CentsAble Shoppin https://www.thecentsableshoppin.com/
If you can't eat eggs, you can instead use flax in place ~ the recipe also works with 1 egg, too (they just come out a little less heavy with 2!)