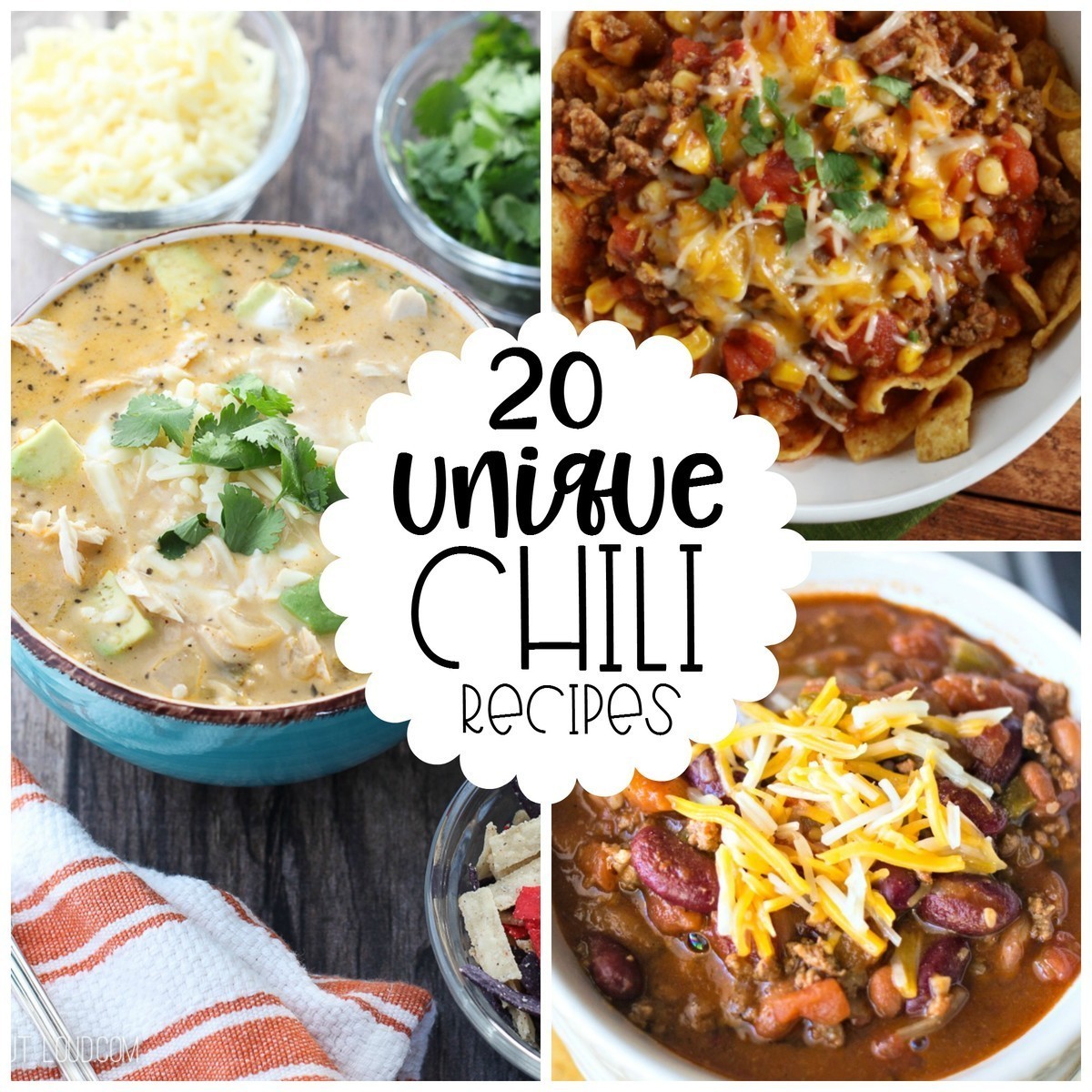 It's finally starting to cool down here in Phoenix – I don't remember it cooling down this quickly in past years, but I looked at the weather app this week and I saw 80 degree temps in September.
That, my friends, is huge!
I don't know if that makes you excited but it makes me want to do cartwheels on the front yard – I absolutely LOVE cooler weather! The last few nights have actually been noticeably cooler too – I can actually let the house breathe with the windows being open – which I'm excited about.
With cooler weather comes more room for soups and chilis – pull out the pressure cooker and crock pot because they will be used over, and over, and over again this fall and into winter. From soups to chili recipes, I'm super thankful that we have easy ways to prepare dinner for our lovely families.
Because everyone deserves to have a wonderful dinner – bookmark these 20 chili recipes to help you incorporate some variety in your dinner meals this fall and winter.
Queso White Chicken Chili from Lydi Out Loud
Presidential Chili from Simply Stacie
Taco Chili from Grace and Good Eats
Slow Cooker Turkey Pumpkin Chili from Low Carb Yum
Instant Pot Wendy's Copycat Chili from A Night Owl Blog
One Pot Chili Pasta from Kids Activities Blog
Best Ever Chili from Lydi Out Loud
Vegetable Chili from A Family Feast
Slow Cooker Verde Chicken Chili from Simply Stacie
Meatball Chili from Must Have Mom
Quinoa & Sweet Potato Chili from Wendy Polisi
Easy Cheesy Turkey Chili Mac from Kitchen Meets Girl
Pressure Cooker Competition Chili Con Carne from This Old Gal
Glenn's Sweet & Spicy Slow Cooker Chili from A Family Feast
3 Bean Slow Cooker Chuck Roast Chili from Kicking It With Kelly
Crock Pot Chicken Chili from The Pinning Mama
Healthy Turkey Chili from The Fit Blog
Easy Black Bean Chili from A Night Owl Blog
Jack's Chili from A Family Feast
Slow Cooker Chili from Cincy Shopper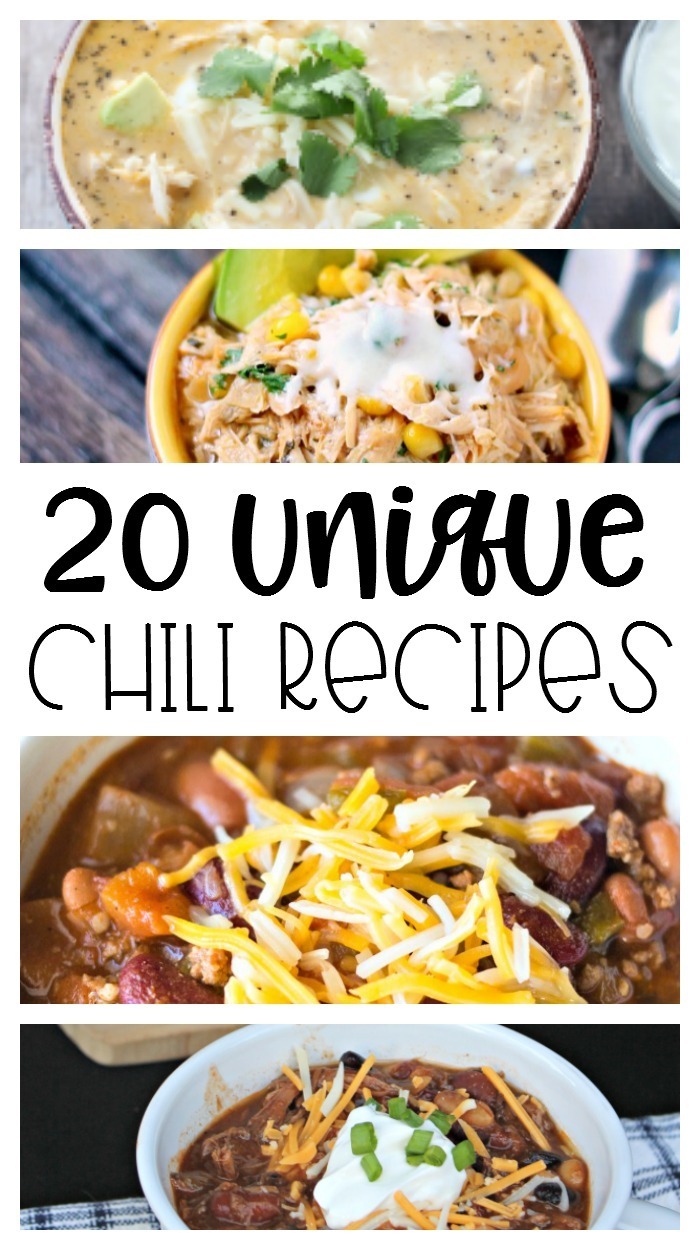 Do you wait until cooler weather to enjoy chili? Or do you enjoy it all year long?