These adorable Goldfish Valentines are the perfect way to celebrate the holiday of love and great for kids of all ages! Grab the free printable!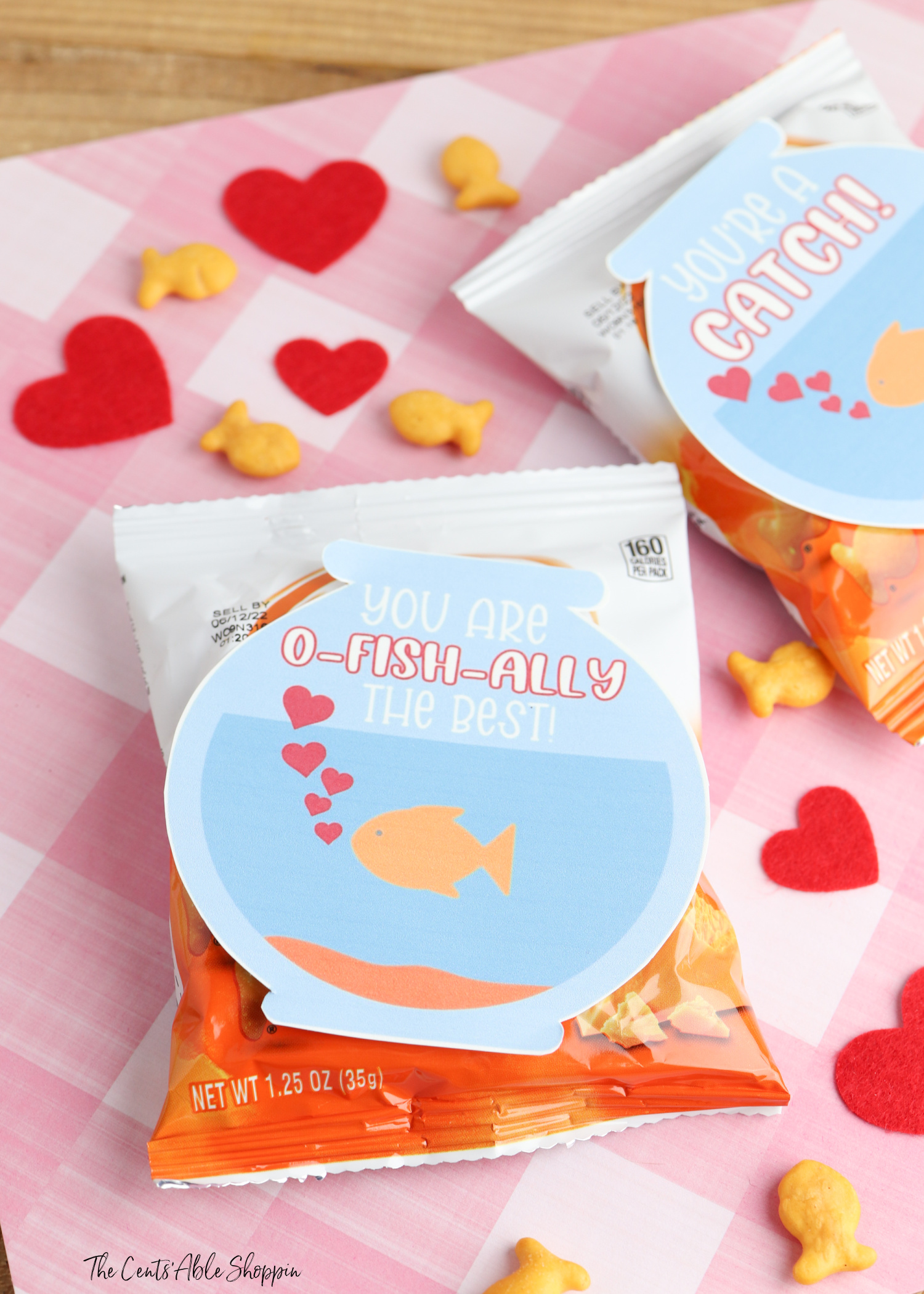 I might be an adult, but Goldfish are my jam. My kids love Goldfish crackers, and they seem to be popular no matter what the age.
Open the bag, and I can destroy it within minutes… I literally have no willpower. Anyone else feel that way? Thankfully you can buy the party packs of Goldfish crackers at Costco and Sam's Club now — smaller packs that instill more self control.
You know, for those of us adults who can't resist eating a million of them in minutes. Like me. 😉
In all seriousness, the party pack of Goldfish makes really GOOD Valentine's for kids. And since we're coming up on Valentine's it's only proper that we start thinking outside of the box in terms of what we're going to do for classrooms across the U.S.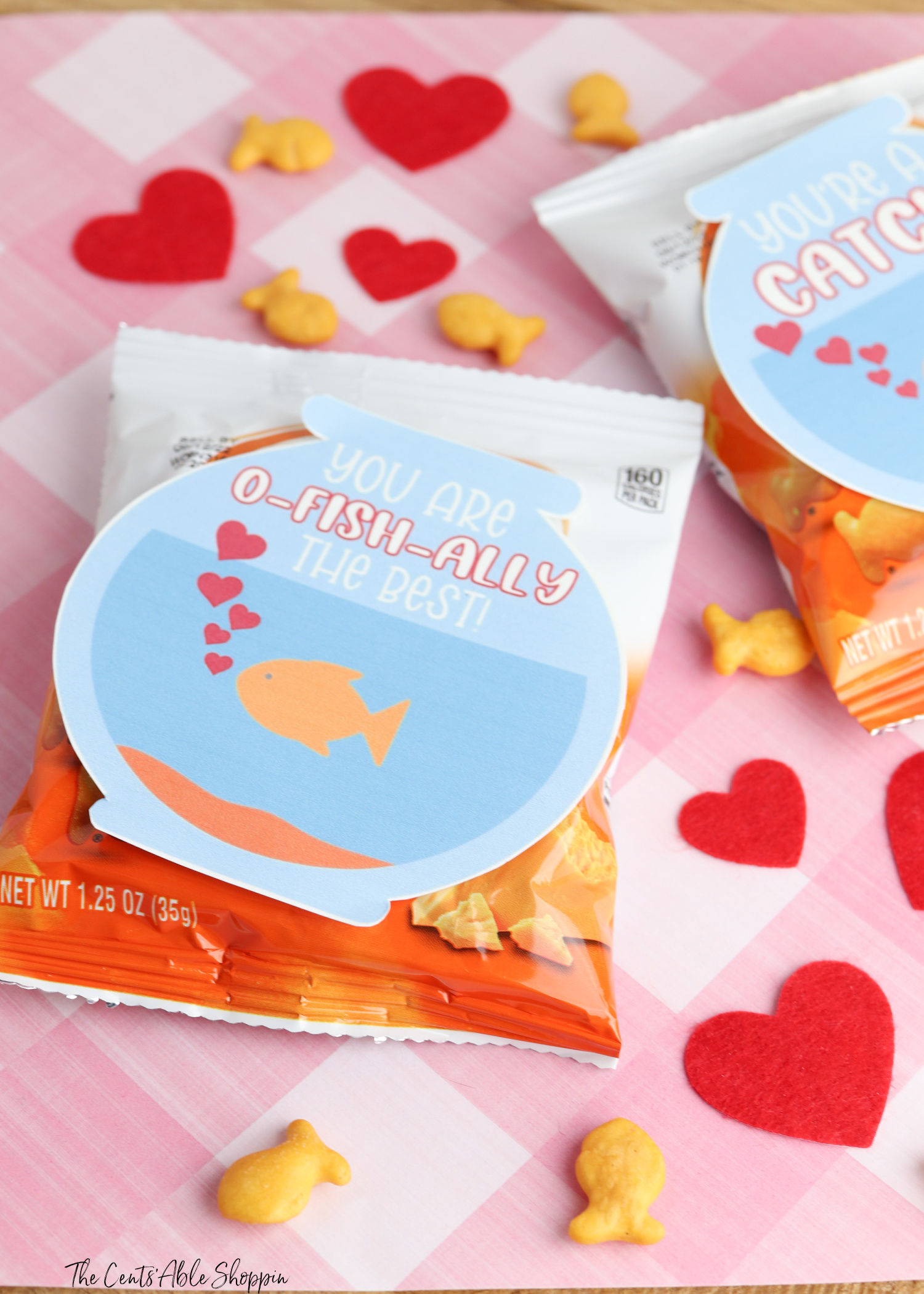 These Goldfish Valentine's are super duper easy to print out, and affix to the party packs. Toss in a bag and your child is set for that huge Valentine party they will likely have in school.
Don't have a color printer? No worries – upload the file to OfficeMax or Staples, and have them print out for you to pick up. I do this often too – if you order before 2 pm they will usually be ready the same day. Go a step further and you can even pick up curbside without even having to walk in the store. 🙌✨🙌
Goldfish Valentines
Supplies:
Instructions:
Throwing these adorable Goldfish Valentines together couldn't be easier! Pick up some paper on Amazon (this is my favorite variety of cardstock)… or, if you can't wait for shipping, Walmart and Hobby Lobby also carry.
Print out the Valentine on cardstock and cut them out around the outer border.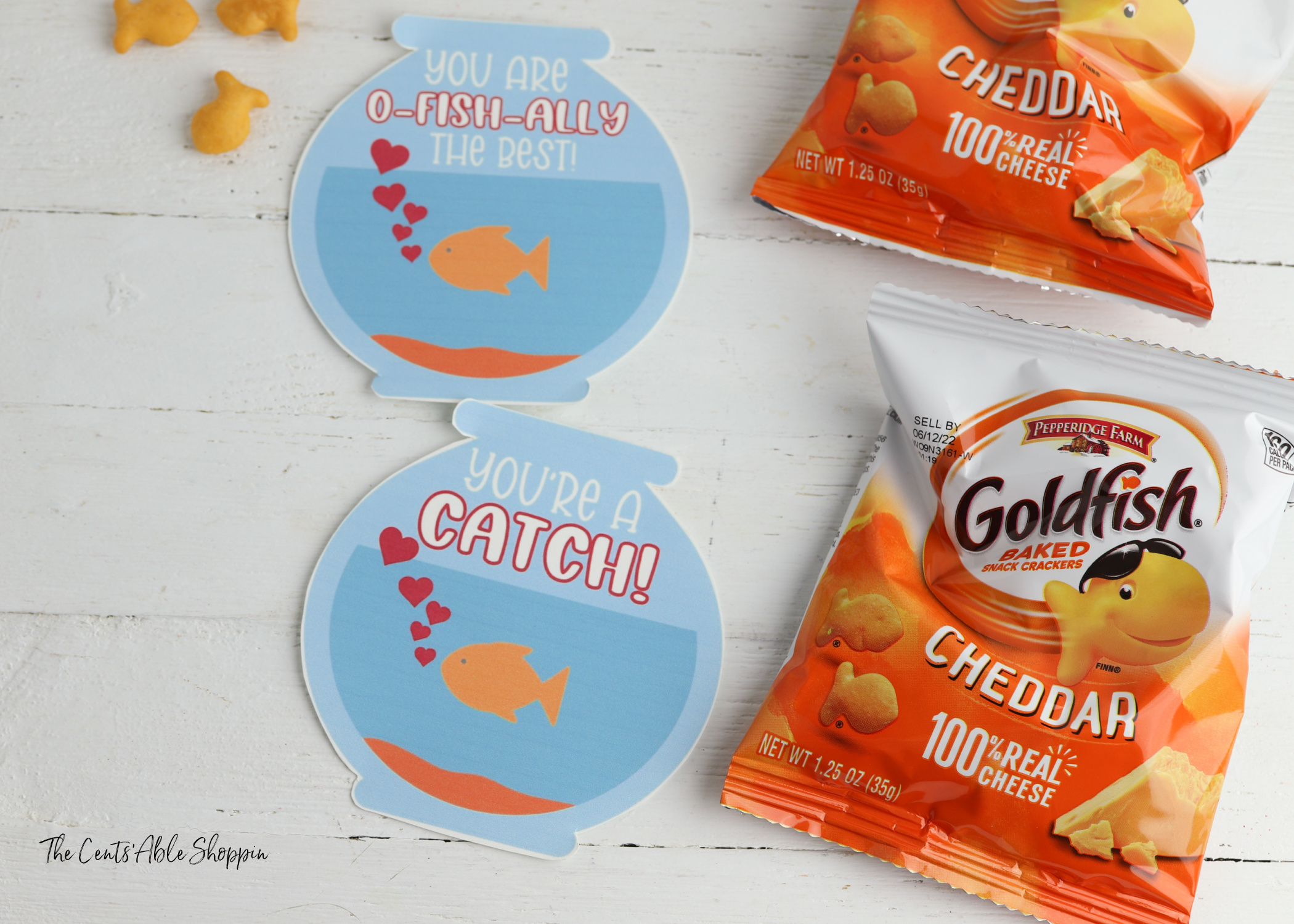 Sign your name on the back. Attach to a bag of Goldfish crackers with tape. Voila – that's it! These Valentines are PERFECT for little kids — even kids of all ages, after all, who doesn't love Goldfish crackers?
You don't have to be a kid to enjoy these snacks. I just think they're such a cute way to wish classmates a Happy Valentine's Day!