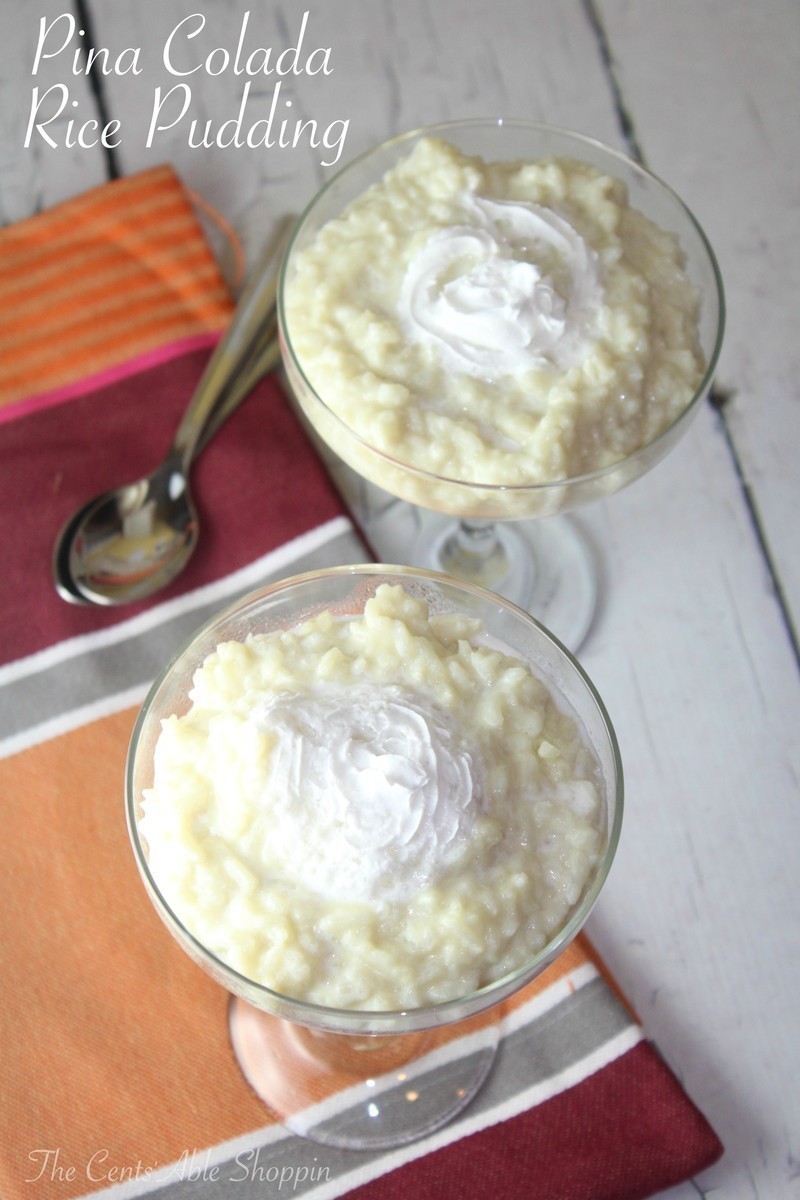 Rice Pudding is always a hit in our house – if anyone loves it more than myself and husband it's my 9 year old daughter. She goes crazy for it.. and when we make it, it's easily her breakfast and part of her lunchbox for the next 2 days.
Thankfully the Instant Pot makes it easy to make almost any time – it's a great comfort food, too!
If you have coconut, you can add some toasted coconut to the top — and an 8 oz can of Pineapple. We held back to 1/2 of an 8 oz can because when I mentioned Coconut Pineapple Rice Pudding I got blank stares from the kids.
In the end, it was well loved – but they did have me concerned for a bit :)
If you don't have coconut milk on hand, we prefer Native Forest variety, sold on Amazon in a case of 12. It lasts us quite a while and is probably the best investment. If you prefer to shop at the grocery store, Kroger carries the Simple Truth Organic for $1.99 as an everyday price… though Native Forest seems to have a deeper taste and is much thicker. It's great to add to soups and we recently used it in our Coconut Chicken Soup, too.
You can also use Amazon Prime Now to order Native Forest and get $10 off your first order of $20 or more, not only reducing the price a bit but allowing you to stay inside the house and let them deliver to you – all the better.
Pina Colada Rice Pudding
2016-03-29 19:28:00
Serves 8
Ingredients
1 C. White Rice
1 1/2 C. Water
1 Tbsp Coconut Oil
1/4 tsp Salt
14 oz Can of Coconut Milk (we used Native Forest Organic from Amazon)
1/2 C. Sugar
2 Eggs
1/2 C. Milk or Half and Half
1 tsp Vanilla Extract
Optional: 8 oz can of Pineapple Tidbits and Toasted Coconut
Instructions
In the Instant Pot, combine water, rice and coconut oil and select manual, high pressure for 5 minutes.
After the pot beeps (let the pressure release naturally) then open the lid and add the coconut milk and sugar to the pot.
In a separate bowl, beat the eggs, with milk and vanilla and then pour into the Instant Pot little by little stirring constantly while pouring.
Turn on the Saute function on the Instant Pot and continue to stir until the mixture is thickened and starts to boil.
At that time pour in the pineapple .. and mix one last time.
Pour into dishes and serve warm with whipped cream and/or toasted coconut.
Notes
If you don't prefer it warm, you can also chill - the rice pudding will thicken as time progresses. To re-heat, just add a touch of milk over low heat.
Adapted from Pressure Cooking Today
The CentsAble Shoppin https://www.thecentsableshoppin.com/
Checkout more recent Instant Pot Recipes… see 10 Reasons why we invested in an Instant Pot, and find the BEST Instant Pot Accessories to have for Instant Pot Owners!