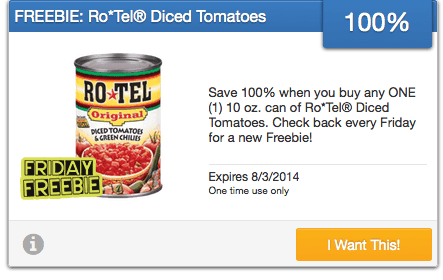 Through Sunday, pick up this Freebie on SavingStar – 100% back when you buy ONE (1) Can of 10 oz. Rotel Diced Tomatoes.
Remember that the offer will not come off at the register but it will deposit into your account in approximately 7 – 14 days – when you reach $5 you can withdraw the money and transfer to Paypal or score an Amazon Gift Card.
Read more about using SavingStar on my last post… you no longer need a loyalty card to redeem.