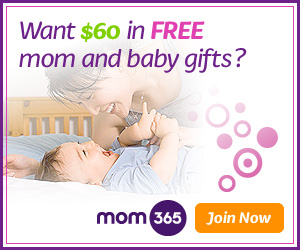 Great deal for a new mom or a mom-to-be….. Mom365 is offering a FREE $20 Shutterfly Gift Card and a $20 Keepsake when you sign up for Mom365 …
Many of you may have done this last fall – it's a great way to give a new mom a head start on Baby Updates, and a few freebies.
Join Mom365 today and receive $60 in gifts—$20 gift card from Shutterfly, $20 gift card from Back-buddy.com and a free $20 keepsake from Mom365 Newborn Photography! Plus be entered to win more than $500 in cash and products for you, and above all, get "What's up with your baby", a weekly email all about your baby's development. Offers may be subject to change or substitution without notice.
You'll score your Gift Card via email within  7-days. They'll only be offering this while supplies last.. and the promotion can stop at any time.
Please see my disclosure policy.
{ 0 comments }