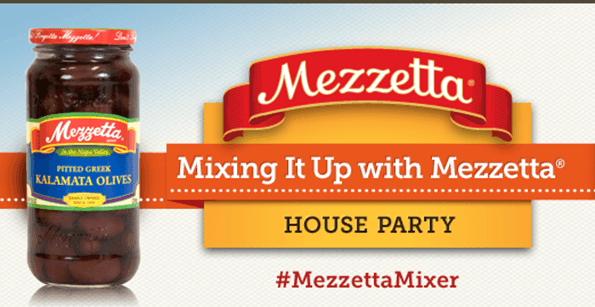 WOW – House Party Announced yet ANOTHER House Party today (that makes 3!) – this one is Mixing it Up with Mezzetta – on September 27th.
They will choose 800 people to host this party – will you be one?   If you get this House Party you will score:
$20 gift card to purchase Mezzetta products for your party
Mezzetta olive spoon
Mezzetta apron
Mezzetta tote bags
Apply, and 2 weeks prior to the event invites will go out by email; if you respond quickly to confirm your invite, you can increase your chances of getting selected.