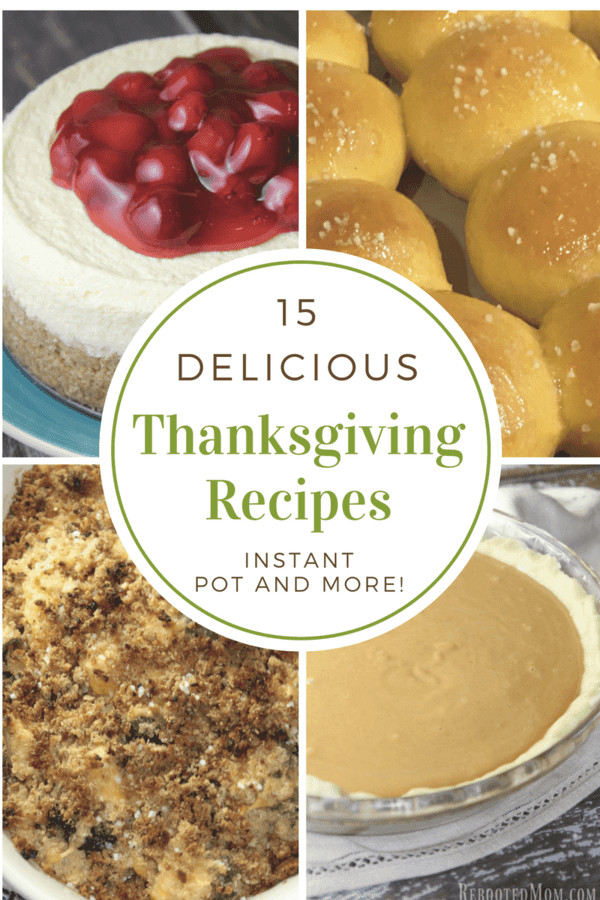 Thanksgiving is just a short time away! Chances are .. you are already focused on a Turkey and Ham, and making some room in the fridge in prep for family and friends to share the day with you.
If you have an Instant Pot, and chances are, you do… pull it out if it's not already on your counter. You can rely on this appliance to help you square up your Thanksgiving meals.
Not only can you steam the green beans, cook the stuffing, and cook your sweet potatoes… you can cook up the Quinoa for the Broccoli Quinoa Casserole. All while you work on your beautiful Sweet Potato Rolls and wait for the Turkey to bake up in the oven.
Yum! Just thinking about the day makes me want to eat right now – who doesn't? Here are 15 of our favorite Thanksgiving recipes to help you prepare for family and friends.
If you are part of a CSA share, it might be a wise idea to pick up all of your extra produce items this coming week that you might be using – since it's local organic produce, it'll last just fine in the fridge until Thanksgiving day.