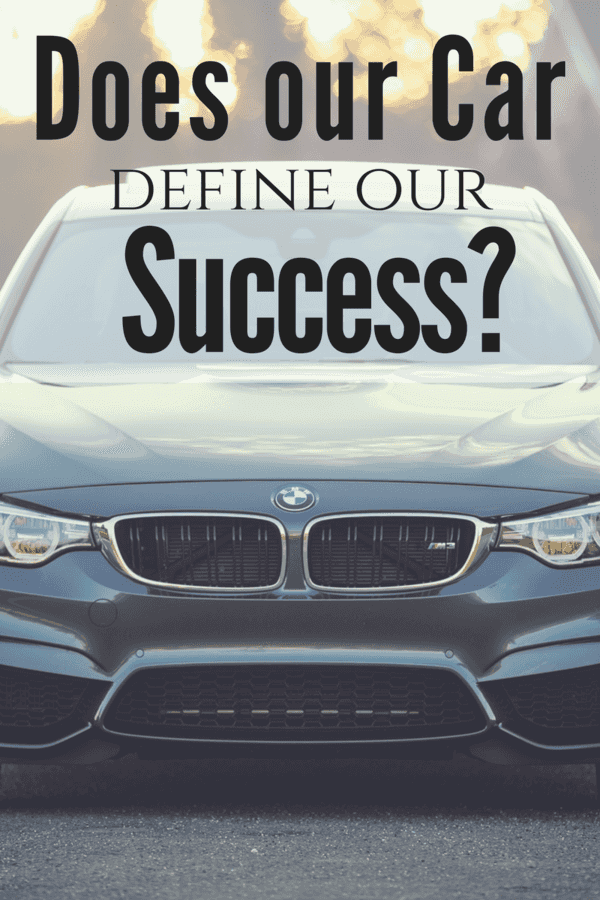 If there is one thing about our family that rings true, it's that our life revolves around cars and trucks.
Sure, we drive cars and trucks – but when I say "revolve" I mean that we love them. We are passionate about them, and we spend a lot of time not just in them, but reading about them, looking at them, and even stopping to check them out on the side of the road.
There is a running joke in our family that Mom is a car-aholic, and Dad is close behind. I'm not talking about new cars and trucks either – I'm talking about older vehicles – classics like the '70 Ford Torino, Ford GT40, and the newer (yet still old) Fox Body Mustangs… The cars that are racked up with miles that still have lots of life left that need a little work. Our kids are just as glued to cars as we are, and can spot a desirable car in a heartbeat – just like we can.
My husband knows a lot about cars – he's obsessed with what the engine is has, horsepower, whether or not it's turbocharged or supercharged… the list goes on. We are fanatics about cars, but not so much about car payments.
We drive vehicles that are 15-17 years old – some have had the interior redone. Another has had a new engine so we can continue to drive it – others are missing the plastic pieces in the air vents, and covers on the console. There is no doubt, however, that our cars are well driven – they have taken us up north many times over the course of a 3-day trip with 5 kids. They have driven the backroads of National Monuments in far Southern Arizona, and it has pulled cars up and down the hills between Phoenix and the high country.
Have you ever thought about what our cars really mean?
We all tend to judge people in one way or another and in many cases, one of the first things we see when we meet someone is their car.
When someone pulls up in a brand new BMW, what's your first reaction?
We might tell that person that we love their car, and that in turn makes them feel incredible – providing that cars do in fact stir up much needed attention. They lead people into discussion about you and the appearance of success.
What does a car say about your success?
We were recently out of town with our kids for a graduation and as we walked through the high school parking lot with our kids to see their cousin graduate, our boys noticed one of the graduates pull up in his brand new red BMW 6 Series at the last minute – throw on his cap and gown and make a mad dash for the field.
Our oldest son nudged our 5 year old son and said "Whoa! Easton – LOOK at that car!" … then followed with "Hey! Dad! When we get rich we can get a car like that too!"
And my husband's response was pretty much what I expected it to be – a type of shrugged of laugh followed by "doesn't mean you are rich buddy.. he's got it on payment. We're already rich."
That was quickly followed by my oldest daughter, ever so matter-of-factly reinforcing what her dad said:
"Rylan. It doesn't mean you have money. It just means they have to make a car payment. You don't want a car payment."
Why bring this up?
It's not about our love for cars – we have already mentioned that far above. I love a beautiful car. Instead, this is a special dilemma – It seems like no matter how we paint the picture, it seems like what we drive measures our success.
Should it?
It really shouldn't at all.
If you are driving a 2017 BMW 6 Series, does that mean you are rich?
Not necessarily. Perhaps for a very very rare few. It could also mean that you just signed off on a contract for a huge amount of debt that you can't pay back at once so you financed the loan to stretch 4, 5, or even 6 years.
Or, it might mean that you made just as big of a mistake and signed off on a 36-month lease for a car that you will pay on and yet never own. It's crazy how we assume people have money based on the debt that he or she might be hiding.
Look at the other side – if you are driving a 2002 GMC Yukon on it's second engine, does that mean you are poor?
Not really – in fact, it could mean that you are debt free… you have a relatively large amount of cash saved up and you are working your tail off to put money away so you can pay cash for a beautiful home. Or, perhaps you are working to boost your children's college 529 plans so that they can go to school without having to incur loans.
Do you judge people by the car they drive? Do you purchase your car based on what you think people will "think" of you when you drive around? Are you unwilling to drive a used vehicle because it gives off the vibe that you aren't making it?
We love our vehicles – and buying a nice car is definitely not a bad thing at all. I know my husband would love nothing more than to buy a 1965 Ford GT40 one day. When he can afford to pay for one. Not because he wants people to think he has tons of money and is successful, but just because he loves that car.
(Don't get me wrong – we are all guilty of judging in one way or another — in fact, it's a natural part of our lives. The problem comes in when we start to discriminate based on our judgement).