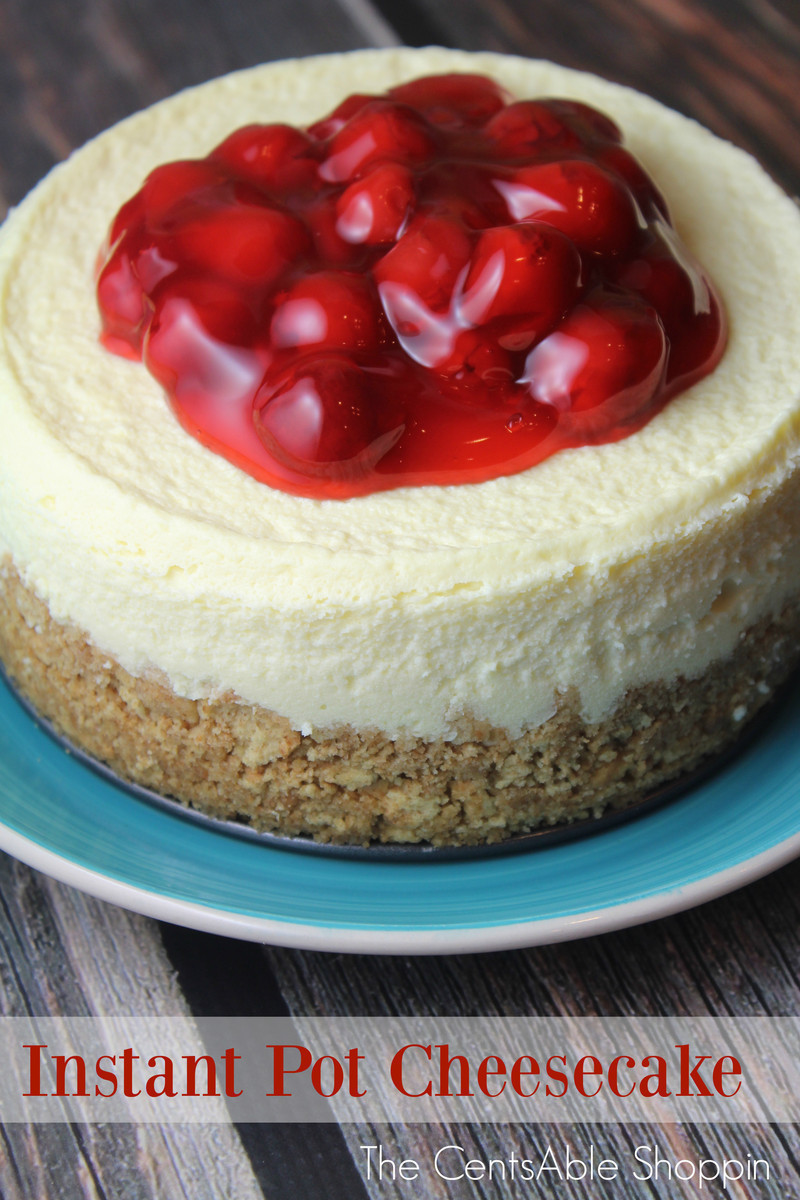 Just a few weeks ago we mentioned that we invested in an Instant Pot, and thus far we have been using it like crazy – for Rice, Baked Potatoes, Hard Boiled Eggs, Soup, Steel Cut Oats, and even for some of the recipes we recently mentioned.
I think you could say we are addicted to this machine. It has probably been one of the BEST purchases we have made SO far.
My husband celebrates his birthday this weekend on Valentine's Day, and quite honestly, he loves Cheesecake. He rarely ever eats Cheesecake, and since I'm not really too hip on buying from the store, I figured we could whip it up ourselves for less.
And that is what we did. It turned out amazing.
The Instant Pot made our cheesecake in just 25 minutes and it came out PERFECT – we set it in the fridge until he got home so he could enjoy it after dinner. If you have an Instant Pot I would suggest giving this a try – you'll fall in love with how easy it was to make.
So why should you make it in the Instant Pot? It's truly EASY – you set it in there, lock the lid and walk away for 25 minutes. There is NO having to check on it periodically to ensure it's cooking properly.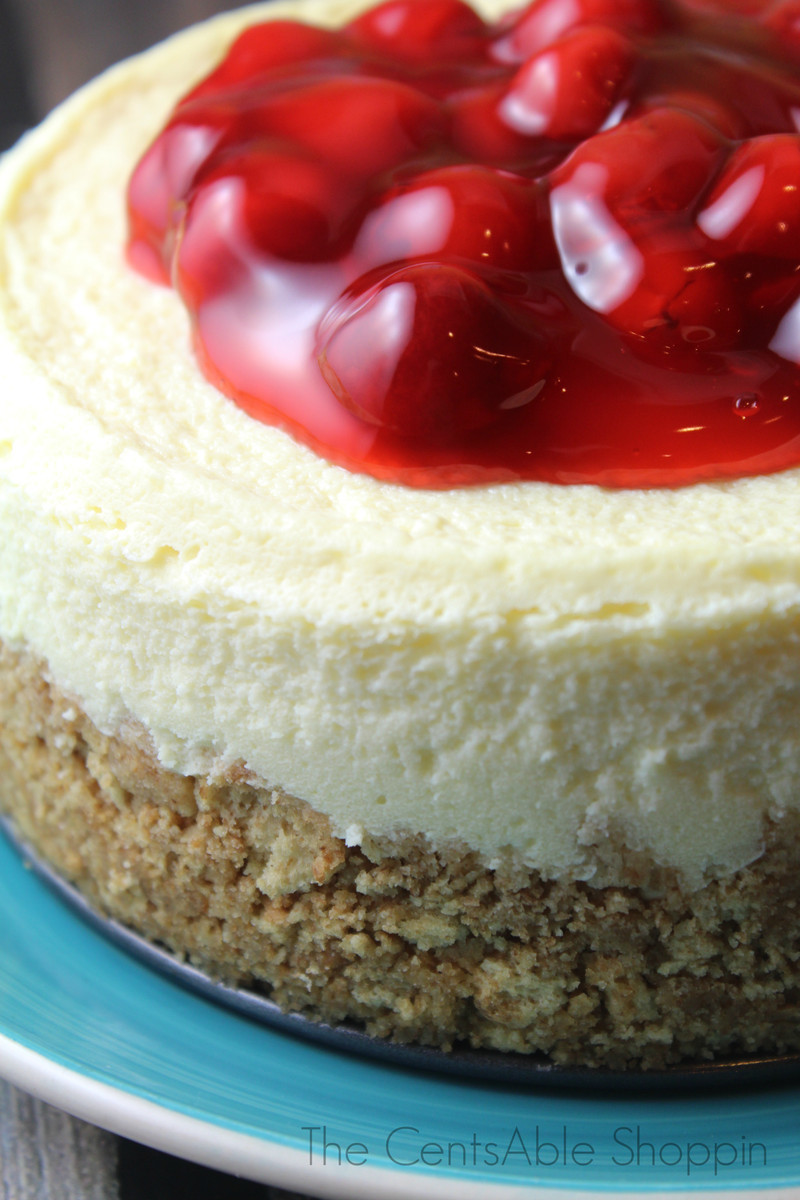 If you don't have a 7″ Springform Pan, we picked up one on Amazon for just $10 – the Cheesecake is the perfect size for a small family – you won't be tempted by a HUGE Cheesecake in your fridge from making too much.
This size is literally perfect.
Instant Pot Cheesecake
2016-02-12 02:48:33
Serves 6
An easy cheesecake that cooks up perfectly in just 25 minutes in your Instant Pot.
Ingredients
2 Blocks Cream Cheese, room temp (low fat NOT recommended)
2 Eggs, room temp
1/4 C. Sour Cream
1/2 C. Granulated Sugar
5 Drops Lemon Vitality Essential Oil (we use Young Living)
10 Drops Tangerine Vitality Essential Oil (we use Young Living)
Crust
2/3 Box of Graham Crackers, Crushed (this was 2 of the 3 bags within)
1/4 C. Butter - melted
Instructions
Make the crust first - by melting the butter and adding into the crushed graham crackers.
Mix well and then push into a 7" Springform pan and work a little up the sides.
Pop in the freezer until the filling is ready.
In your KitchenAid, add the Cream Cheese, Eggs, Sugar and Sour Cream - it's incredibly important that the Cream Cheese and Eggs be at room temperature (if not your mixture will not whip up smooth!)
Mix on high with the blender - until well mixed and smooth.
Pour the mixture into the cheesecake pan (from your freezer).
Place 1 C. water in the Instant Pot and insert the trivet - the water should be enough to create steam but it shouldn't yet touch the trivet.
Take an 18" piece of Tin Foil and fold the long way to make a sling - place that in the Instant Pot to act as a sling when your cheesecake is done.
Then gently put the cheesecake in the Instant Pot on the sling - being careful not to touch the sling against the top of the cheesecake.
Put the lid on - push Manual and 25 minutes, and let it cook.
Once it's done, quick release the steam and remove the cheesecake using the sling - let it sit on the counter for 10-15 minutes and then put in the fridge.
Don't remove the springform until it's cooled and you are ready to serve.
The CentsAble Shoppin https://www.thecentsableshoppin.com/
If you don't have Essential Oils you can leave them out – though I will say ours tasted amazing with the combination of Lemon and Tangerine. YUM! Not too plain but JUST right!
If you DO use Essential Oils, just remember that there are a multitude of varieties out there – those that you find in store are normally much less because they are distilled with chemicals and largely fragrance oils. If you are using them in your food you will want to put your trust in a higher quality (and this is why we use Young Living!)
We really love Young Living (we've been using them for three years!)
Right now you can sign up for a Premium Starter Kit offer with a diffuser, 11 oils and several samples + $40 in BONUS items too. You'll also get to pick up your oils at 24% OFF (Wholesale cost) from this point forward.
Head here to read more about why WE picked Young Living, & how you can get started, too!