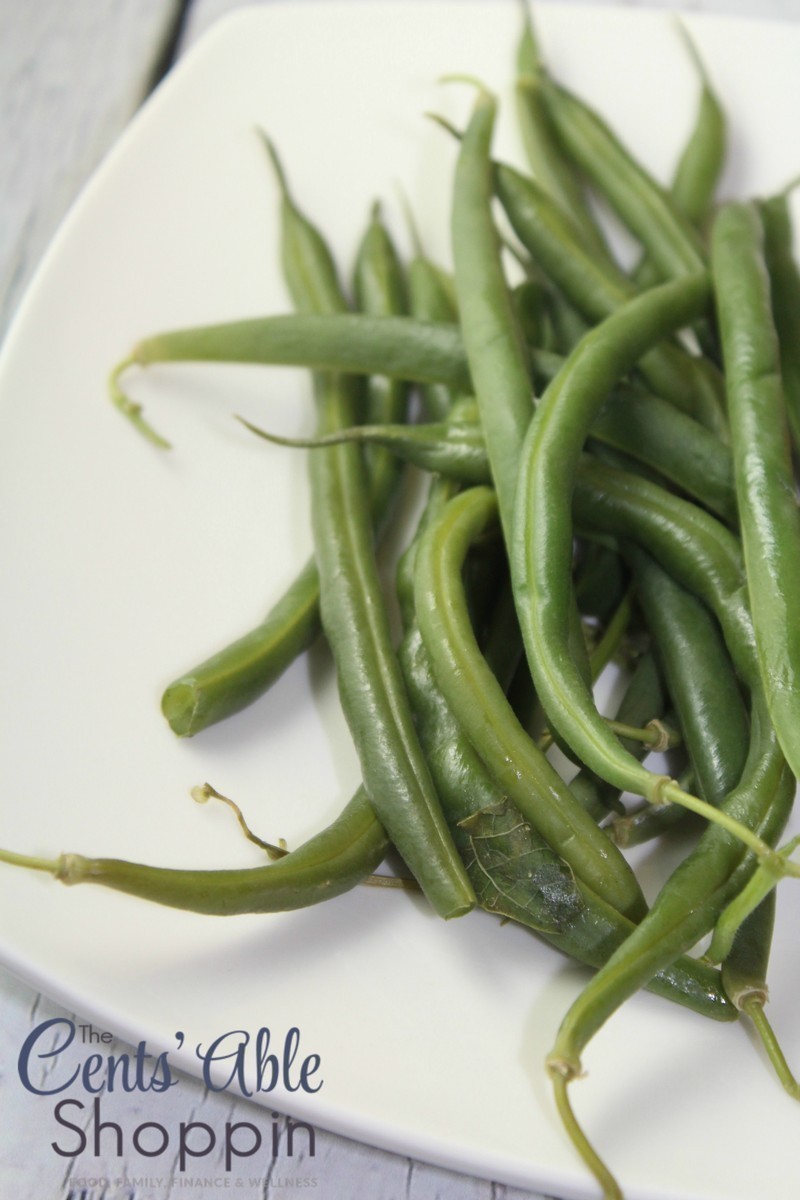 Love fresh green beans? They are super easy to make … just a minute in the Instant Pot that we love SO much.
If you have Green Beans to use up, the best way to cook them is in that pot – use a steamer basket placed on a trivet, add a cup of water and lock the lid… program the pot for a single minute and then wander around the kitchen to finish setting the table.
Before you know it, that pot will beep and you will be left with gorgeous, steamed green beans. Season with your choice of salt, or salt and pepper. My husband eats them as is.. my kids do too, just plain, out of a bowl.
I made a meatloaf in the Instant Pot a few days ago with beef we got from our local farm and you can see that recipe HERE. It turned out gorgeous, unfortunately I'm the only one in the house that will eat beef so it may take a while for me to finish it.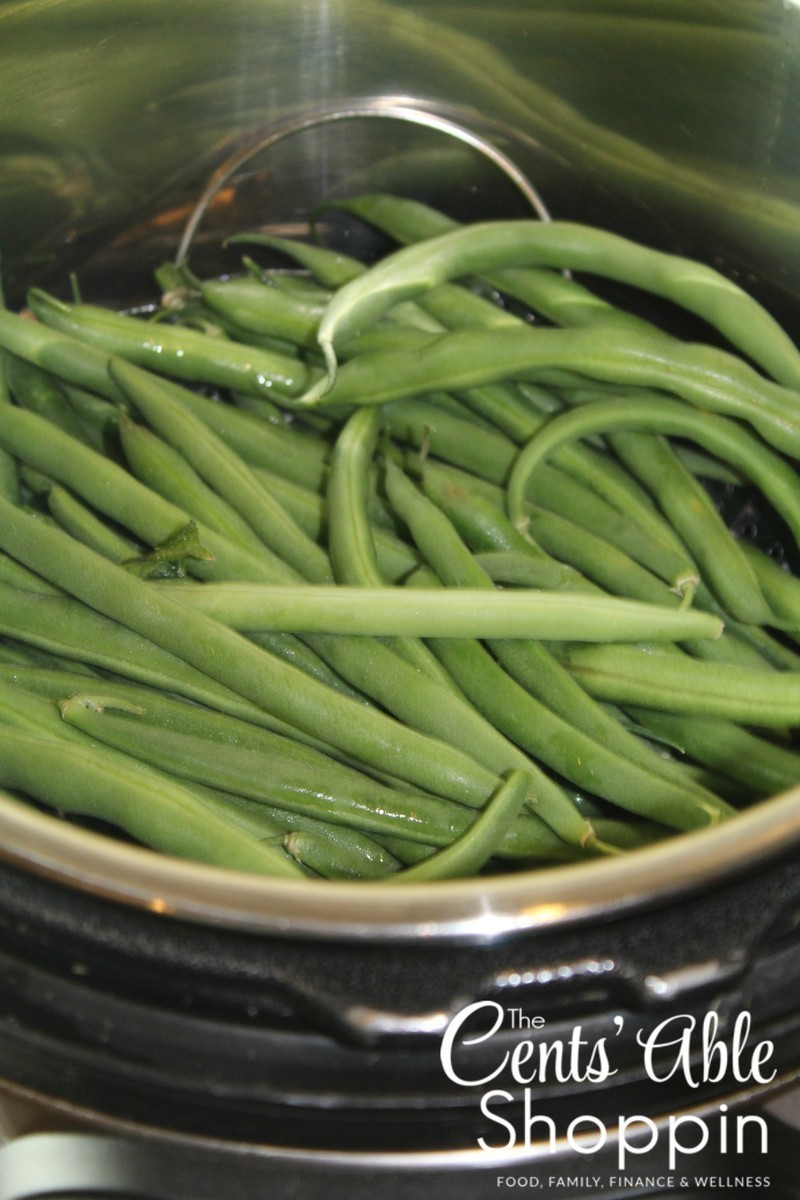 The green beans steam up so fast — they only take a minute .. but it will need to get up to pressure before that minute starts. It's brief though. I promise. I threw them in and then set the table and before I knew it they were done. It was that fast.
Don't have a steamer basket? We recommend investing in a good one – if you use it as much as we do, then you'll want to make sure you get a quality basket. Some of the cheaper ones might be less but they won't last nearly as long.
Instant Pot Steamed Green Beans
2016-05-13 02:59:34
Ingredients
1 lb. Green Beans
1 C. Water
Instructions
In the Instant Pot, set the trivet.
Pour 1 C. Water
Place your steamer basket within, then top that steamer basket with your green beans.
Lock the lid on the Instant Pot and push Manual (High) for 1 minute.
When it beeps, release the pressure.
Season as needed.
The CentsAble Shoppin https://www.thecentsableshoppin.com/
Checkout more recent Instant Pot Recipes… see 10 Reasons why we invested in an Instant Pot, and find the BEST Instant Pot Accessories to have for Instant Pot Owners!